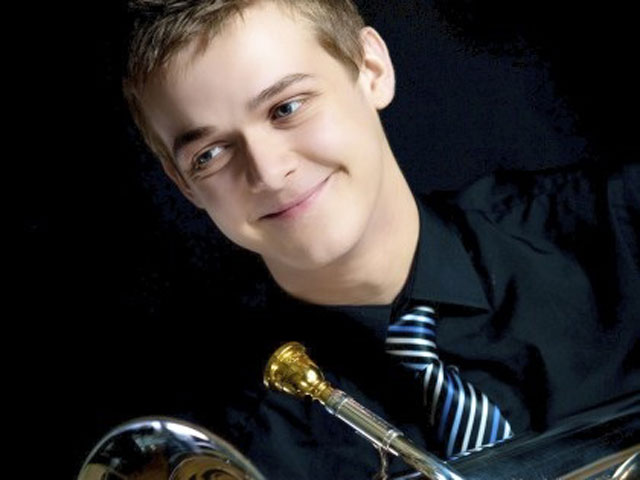 Malcolm Wood: How does it feel to take over from David Childs at Cory?
Matthew White: Being the person to take over from such a brilliant player was never going to be easy!
He had played with the band for 10 years, and had won everything there was to win along the way, but knowing so many people would love to do the job, it was something I really looked forward to taking on.
It felt fantastic to be asked, although I certainly knew I would have my work cut out to continue his incredibly high standard, which is still something I strive for every time I play with the band.
---
Malcolm Wood: How did the invitation come about?
Matthew White: I never really thought I would be considered for an audition let alone be offered the seat to start with!
I had grown up with recordings of Cory, and always listened in awe at the standard of the band, so when Dr Robert Childs invited me to come down and cover a rehearsal and concert that David was unavailable for, I knew it was my chance to put in my best bid for the seat.
I was certainly put under the microscope – as the concert took place at Morley Town Hall and featured Lalo's 'Le Roi d'Ys', with its famous euphonium solo and 'Stabat Mater' by Karl Jenkins, including the beautiful 'Lament'.
I loved every minute of the concert, and luckily I didn't have to wait long to learn the outcome, as a few days later, I had another call to officially offer me the seat.

I can't even begin to explain how excited I was!
---
Malcolm Wood: What advice did you seek before making the move?
Matthew White: If I had been living in Cardiff as opposed to Manchester, it would have been a no brainer, but as it was going to be such a huge move, I had to really work out my options.
My friends, and in particular my girlfriend Hannah and family were so supportive.

They knew as well as I did, that this was an offer I absolutely could not refuse.

It was going to be a hard transition, but they were willing to help in any way they could – and it has worked out so well now that I wonder what all my fussing was about!
---
Malcolm Wood: Your first major event was the Europeans, which must have been a huge buzz for you?
Matthew White: It was made a bit easier for me by being able to sit next to David Childs for the contest.

That said, the two performances the band gave were electrifying – so you are right in saying it gave me a huge buzz!
---
Malcolm Wood: So were you even more nervous when you took to the stage at the British Open as principal euphonium?
Matthew White: Not so much more nervous – but more excited at the prospect of playing at the contest with the band.
The players put me so much at ease though – they are so chilled before a big contest that it is unreal – cracking jokes and relaxing.

They had been so supportive through all the rehearsals that I was just looking forward to the performance.
---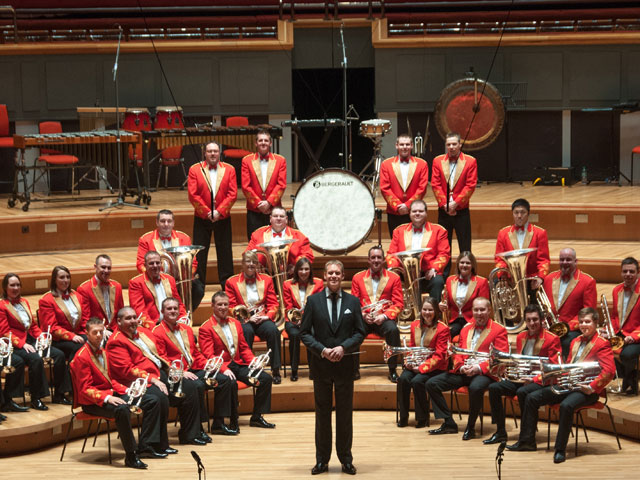 Malcolm Wood: The band came close to victory at Birmingham and London, but it must have been a special feeling to finally get that first win under Philip Harper at Brass in Concert?
Matthew White: Absolutely. It was fantastic for me, but more than that, it meant so much to the whole band – and showed the progress we had made under the brilliant direction of Philip Harper.

It was a great all round performance and it also meant we finished the year as the number 1 ranked band in the world for a sixth consecutive year.
---
Malcolm Wood: Do you think your playing style has changed since joining the band?
Matthew White: I think it's impossible to spend time playing in a band like Cory and not feel that you have improved as a player.
I'm having to play louder than ever before – and quieter too, and even the average concert programme is so testing that I feel that I have gained something as a player each time we walk off stage.
---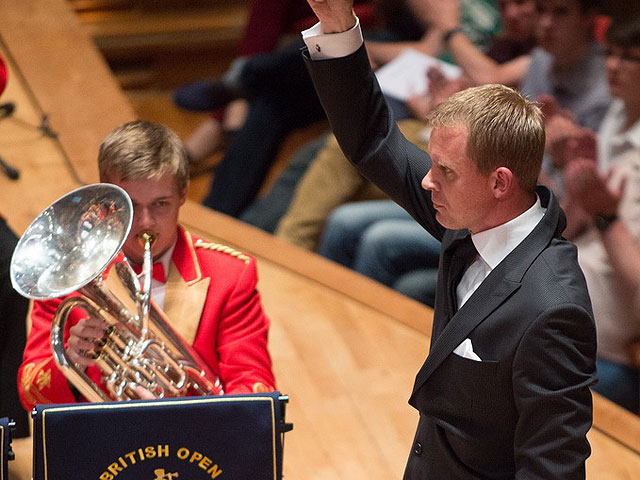 Malcolm Wood: With Cory touring Australia next year, there seems to be such a demand on you as a player. Is that something you enjoy?
Matthew White: Yes. There are some fantastic events planned, with the Australia trip and the World Championships to look forward to in addition to a full calendar of concerts and the major contests.
I enjoy every single performance with the band and I like to be busy, so I will be up for anything that comes our way.

The next year is certainly going to be an enjoyable one for me.
---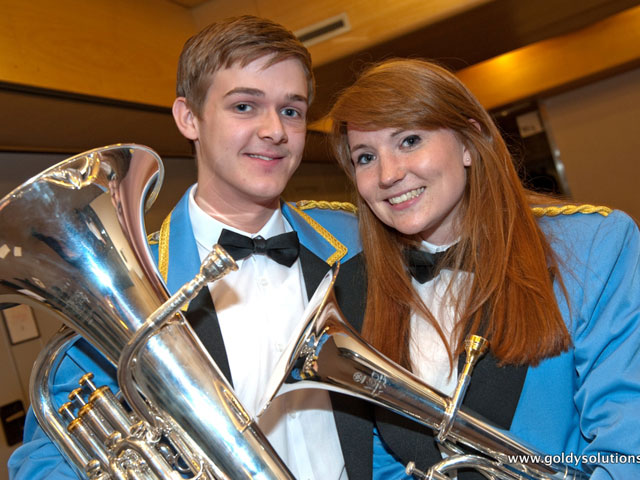 Malcolm Wood: So how are you settling into Welsh life?
Matthew White: The first few months were pretty tough, as I was still living in Manchester before finishing my degree, and travelling on the train to and from Cardiff at least twice a week.
It did give me the opportunity to get to know South Wales a bit before Hannah and I made the move down though, and having friends from band in the area made the move even easier.
It was fantastic that we could relocate together, and now that Hannah (above) is playing solo horn with Tredegar everything has actually fallen into place better than we could have imagined.
---
Malcolm Wood: Thanks for taking the time to tell us how you're finding life at Cory and we wish you well for the future.