Adjudicators: Melvin White & John Maines

Test Piece: Academic Festival Overture (Brahms arr. Denis Wright)

Saturday 22nd September
Commencing: 9.30am

Contest Controller: Peggy Tomlinson
---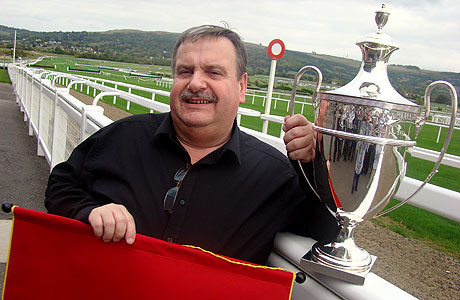 First past the post as Brunel took home the title last year

On a weekend when the compositional emphasis has certainly been placed on youth, it may seem odd that the bands in the Second Section will have to get to grips with a yellow edged bit of music written by a composer who has been dead over a century, arranged by a bloke who popped his clogs 45 years ago.
Still, 'Academic Festival Overture' does celebrate youthful endeavour of sorts – student boozing excellence in fact.
Curio

It was written by Brahms after his award of an honorary degree by the University of Breslau in 1879, and cleverly incorporates a quartet of under graduate drinking songs - 'Rakoczy March', 'We have built a stately house', 'Der Landesvater' and 'What comes there from on high' in a free flowing overture that given the vast majority of his other musical output, remains a highly enjoyable curio.
However, whilst the jollity of the original subject matter remains, Dr Denis Wright certainly wouldn't have been awarded a first class degree for his rather ham-fisted 1936 arrangement, which given the inspiration has the stamp of a po-faced musical prohibitionist about it.
Half a shandy

It's as if his take on a good student night out is made up of a game of dominoes and a half a pint of shandy.

It's a pretty colourless, lack lustre bit of work that in the hands of a talented compositional graduate with a decent working knowledge of the original could have been vibrantly (and more accurately) transformed.
Honours and also rans

Still, the bands here will have to try and make the best of what they have in front of them.

And whilst it may not be the most thrilling of test pieces, there is just enough about it to ask the type of basic banding questions that will allow Melvin White and John Maines to separate the honours from the also-rans.
The good news for the bands who are successful though is that given that the piece isn't very long and the action kicks off at 9.30am, the drinking games can start in the bar not long after lunch.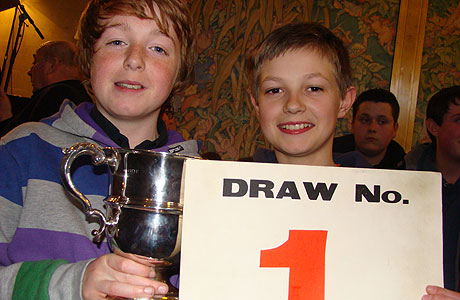 Can Goodwick be crowned number 1 again this weekend?

Wales
Wales has been the dominant force at this contest in the past five years, claiming four titles and two top six finishes – although last year their qualifiers drew a blank.
This time they send two competitive ensembles in champions Goodwick and Llywdcoed – both of whom will fancy their chances of returning home with some silverware to their name.
The youngsters from Goodwick are no strangers to tasting success (and celebratory lemonade) at the Finals in the past few years, and may just have matured enough to contemplate a possible title winning pint or two this weekend (as long as they bring their ID).
West of England
Bands making the trip up from Torquay are also usually packed to the brim with talented youngsters, although champions Lympstone South West Telecoms and Otterbourne Brass certainly delivered mature qualifying performances at the Riviera Centre in March.
The region produced last year's winner in Brunel Brass, and these strong ensembles are led by experienced campaigners in Charles Fleming and Gareth Pritchard, who should have no trouble recalling their student days on a piece both know well.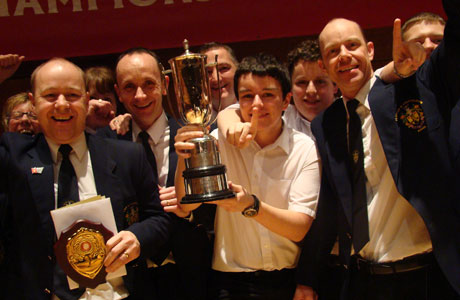 Will there be a Yorkshire band celebrating this weekend?

Yorkshire
Consistency has been the key to the success of Yorkshire's representatives in recent years.
Whilst you have to go back to 2003 for the last time the White Rose county enjoyed being top of the class here, hopes are high that the competitive duo of champions Clifton & Lightcliffe, and last year's Third Section National champions, City of Bradford can be in the mix come the results.
Both have a nice mix of youth and experience dotted throughout the ranks, so should be good each-way bet for a possible podium finish or better.
North West
The North West has managed to get at least one band into the top six here in the last five years, although the region's last victory was back in 2000.
A pair of very confident bands makes the trip down the M6, with champions Mossley and Haslingden & Helmshore two of the most successful contest ensembles around at this level.
Butlins champions Mossley will be keen to make it a major 'double', whilst Haslingden & Helmshore will want to add more silverware to their impressive collection.

Both have attracted plenty of money at the bookies – and it could prove to be a canny investment by their punters.
Scotland
At the other end of the scale, Scotland hasn't produced anything of note from its qualifiers in the past five years or more – and you have to go back to 1997 for the last time the Saltaire flew proudly in triumph.
This year the 'silver edged' challenge looking to strike gold comes from champions Croy and Coalburn, both of whom are starting to produce impressive results under their MDs Kenneth Blackwood and Gareth Bowman.
A victory would be a surprise, but long awaited mentions from the stage could be a possibility.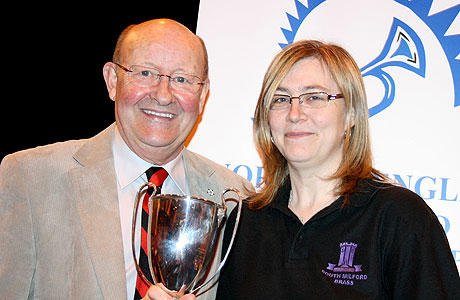 South Milford look to add more silverware to their collection

North of England
It's been much the same picture of underachievement for bands making the trip from Darlington in recent years too.
A podium finish in 2008 was the last time the region enjoyed a tatse of success, and you have to go back 20 years to 1992 and City of Hull for the last time they produced a winner.
This year hopes rest with champions South Milford Brass and Yorks Railway Institute - two bands with growing contest reputations headed by knowledgeable academic musicians in Martin Hall and Gordon Eddison.

Midlands
There was a one/two success in the Midlands in March when Bilton Silver (Rugby) and Shirebrook Miners Welfare claimed their Cheltenham berths off the dreaded number 1 & 2 draws.
Although they won't want their band reps to draw out the same numbers from the velvet bag at the draw this time around, they will still be a pair of confident contenders whatever comes their way after posting solid results on their recent contests travels.

If either hits top form a possible Midlands victory for the first time since 2004 can't be discounted.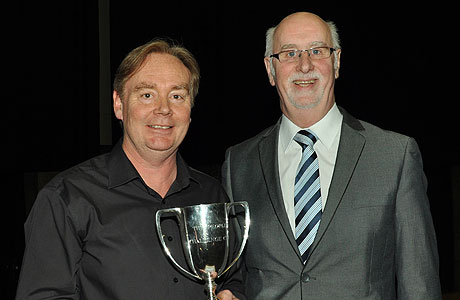 Will Thundersley be filling another cup with beer for drinking songs?

London & Southern Counties
The growing strength in depth of London banding has been shown with consecutive top six finishers from the region in the last three years.
The last winner was back in 1991, but the trio of champions Thundersley Brass, Chalgrove and Littleport Brass offers the area the best opportunity in many a year to claim a long overdue victory.
John Ward, Terry Brotherhood and Nigel Bramley have solid ensembles under their command, so a couple of stage mentions may be on the cards.
---
Who will win?
A hard one to call as there is a host of bands that could win this title with something to spare if they can show off their very best academic qualifications.
There should be some impressive performances to enjoy then, with the likes of City of Bradford and Mossley looking particularly strong favourites at the bookies.
Hard to choose between Haslingden & Helmshore, Goodwick, Thundersley and Lympstone South West Telecoms to join them on the podium though with our dark horse of Bilton Siver (Rugby).
4BR Prediction:
1. City of Bradford
2. Mossley
3. Haslingden & Helmshore
4. Goodwick
5. Thundersley
6. Lympstone South West Telecoms
Dark Horse: Bilton Silver (Rugby)