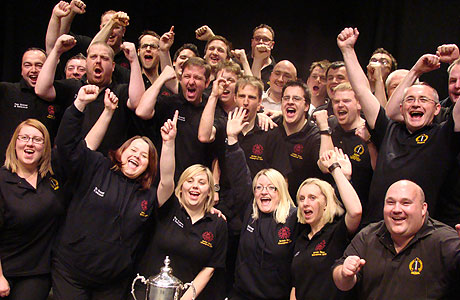 Can Tredegar retain the Masters title?

Brass band contests are no laughing matter – especially when there is a £4,000 first prize up for grabs.

It down to serious business then for the 20 bands that tackle John Ireland's rather idiosyncratic 'Comedy Overture', as the All England Masters International contest takes place at the Lighthouse Theatre in the Kettering Conference Centre on Sunday.

Treasure

Now regarded as one of the compositional treasures of the brass band movement's 'Golden Age', 'Comedy' is still something of a curiosity.

Writing in 1934, the year it was used as the set work at the National Finals at Crystal Palace, a certain J.H Elliott said that it was , 'a valuable addition to the brass band repertory' – not quite the glowing paean of praise now associated with it some 78 years later.

However, the great John Henry Iles took a more enlightened approach (although that may have had something to do with it being dedicated to him): "...the work is something quite new where brass band music is concerned.

I venture to think that many bandsmen will find themselves in an atmosphere unfamiliar to them the principal challenge is interpretative. Its philosophy or its spiritual content behind the notes is highly subtle."

Nothing has changed in the interim.

Acute observation

'Comedy' (the title was understood to have been the composer's reference to the nature of beauty, humanity and pathos rather than burlesque and farce) is a forward thinking composition of cultured indifference – a piece of acute London based observation from a man who was certainly not someone who took life too lightly.

Ireland was a bit of a miserable old bugger – literally it has been claimed.

Even the famous 'Dilly, Piccadilly' motif has an air of distant sarcasm about it, whilst the haunting undercurrent of lyricism that emerges throughout the score possibly has its roots in a love that certainly couldn't be openly stated in certain 1930 polite society, for the sculptor Percy G. Bentham.

Misogynistic

His relationship with alcohol and women (including marrying a 17 year old when he was nearly 50, and later in an increasingly fraught association with the composer and pianist Helen Perkin) was troubled, melancholic and possibly bordering on the downright misogynistic.

He was also a traveller of the left (praising Comrade Stalin in writing during World War II) and cut a quite morose figure even within his small circle of friends, despite his great love of poetry.

When he died 50 years ago in June 1962 he was a respected rather than well loved elder statesman of English music.

Much to ponder

Much then to ponder for the 20 bands this weekend, as Isles himself said 78 years ago.

"The ingenuity with which the thematic material is woven into one big pattern is a great delight; but the challenge to Championship contestants is not concerned only with attention to such details.

The real difficulty will be to give point to the contrasts of the music without losing sight of the sweep of the whole."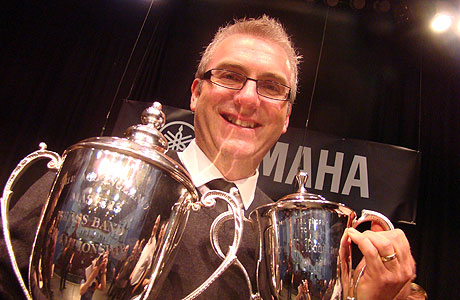 Ian Porthouse with the 2011 Masters silverware

Deceptive look

So who will leave Kettering laughing their nuts off in victory?

With just four British Open contenders and quartet of London bound National finalists, on paper this doesn't look like the strongest line up the Masters has attracted this year.

However, pending contest appearances can be misleading and with a work that demands just as much intuitive appreciation of style as it does hard grafting technique, it is a field that has a deceptive look about it.

Short priced

The obvious short priced favourites at the bookies are the likes of reigning champion Tredegar and last year's runner up Virtuosi GUS, with Carlton Main, Beaumaris, Redbridge and Marsden close behind.

However, all of them have been a bit hit and miss on the contest platform this season, so none will be taking anything for granted

All are potential winners – but all could come a nasty cropper too.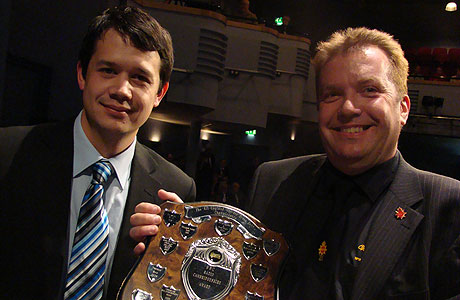 Can Virtuosi GUS go one better this year?

Benelux challenge

The European – or make that the Benelux challenge, is a particularly interesting one (the bands sometimes suffer through losing younger players to exams at this time of year), with Buizingen, Willebroek and Kortrijk all capable heading back across the English Channel clutching a £4,000 cheque to be cashed as the nearest Bureaux de Change before the Euro crashes in value to that of the South Sea Island bongo bead.

Confidence

The recent Spring Festival certainly showed which bands could be in with a shout if they have been able to put in the work in the past fortnight too, with the promoted duo of Aldbourne, Hammonds Saltaire, Sovereign and EYMS sure to be bubbling with confidence.

A few bands that didn't enjoy Blackpool's delights may well fancy their chances better in the more sedate here, so there should be a much more concerted challenge from the likes of Aveley & Newham, Friary Guildford, Newstead Brass, Skelmanthorpe and NASUWT Riverside.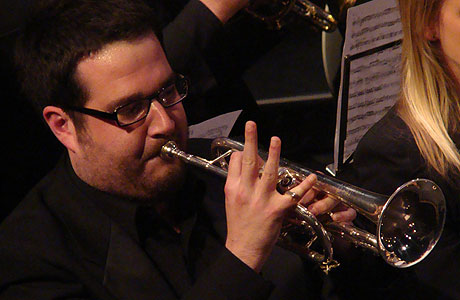 London based dark horse from Zone One?

Two possible dark horses however come from the heart of the capital in Zone One and Staines, both of who will be taking the number 32 red routemaster past Picadilly and Hyde Park to take to the stage of the Royal Albert Hall later this year.

With no Blackpool diversion both have had time on their side to show that their Stevenage qualification was fully justified.

Iwan Fox
---
As for a winner?
If they play to form, Tredegar and Virtuosi GUS look like they are a length or two ahead of the field, although, Buizingen, Carlton Main, Redbridge and Willebroek will surely push them all the way.

Our dark horse is a difficult one though with Beaumaris and Zone One in with the best shout for us.

4BR Prediction:

1. Tredegar
2. Virtuosi GUS
3. Brass Band Buizingin
4. Carlton Main Frickley
5. Redbridge
6. Brass Band Willebroek

Dark Horses: Beaumaris & Zone One Brass