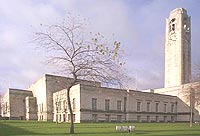 Spare a thought for the problems facing Welsh banding.

On Saturday afternoon the only things that will be working as normal in Swansea will be Derek Broadbent, a couple of Indian taxi drivers and a heart monitoring machine at the local Morriston Hospital – and even that will be subject to occasional life threatening blips.

On Sunday it may well be the same scenario.

Nothing to do with the bands

The reason is nothing to do with the quality of bands that will take to the stage at the Brangwyn Hall on the weekend though: Wales is enjoying something of an extended renaissance in terms of National success.

It's more to do with the country coming to a standstill around 3.00pm on Saturday afternoon as the boys take on France in the Grand Slam decider at the Millennium Stadium in Cardiff, whilst on Sunday it's Mother's Day.

The Welsh loves their rugby and loves their mams.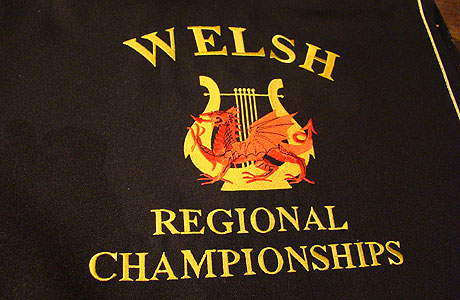 The Welsh dragon will be roaring in Cardiff as well as Swansea on the weekend

Marie Celeste

No wonder the Regional Committee is thinking of asking the Welsh Rugby Union if they can move next year's game against England to a Friday night. No Welsh bloke will ever consider upsetting his mother by asking her to change her plans.

The Brangwyn Hall could very well resemble the Marie Celeste at times on the weekend – which would be a great pity, as the standard of Welsh banding has never been higher throughout all the five senior sections.

Historic

For the first time ever all three Welsh bands ended in the top six at the Royal Albert Hall (meaning there will be four in Kensington this year), whilst there were joyful scenes in Cheltenham as the nation celebrated the crowning of their 9th National Champion since 2000, when M2 was triumphant in the Fourth Section. Only the Third Section crown has yet to be won in the new millennium.

On a more serious note however, there are more troubling undercurrents that the new Brass Band Forum Wales may have to work on in association with the various committees in Welsh banding if that success is to continue.

Tiresome

The rather tiresome Wrexham suspension saga rumbled on far longer than anyone thought reasonable or appropriate, whilst there are growing concerns that local contests and grading need a radical overhaul too.

The lack of volunteers to help at many events is now reaching a crisis point, whilst a number of bands are facing their own problems making ends meet, as travel costs and cut backs in Welsh government funding schemes mean the financial purse strings are getting tighter – much tighter in fact.

Pit collier

The Welsh Regional Committee works like an old pit collier to provide its bands with a wonderful venue to showcase its playing excellence, and to be fair they are doing their bit in return to ensure Welsh banding is every bit as successful as their rugby playing counterparts.

Good news

There is also further good news in that numbers are up this year with one new debutant in Ebbw Valley Brass and with the likes of the returning Holywell, Oakeley, Rhyl, Thomas Coaches Mid Rhondda, Upper Rhondda and Ammanford offsetting the losses of Parc & Dare, Markham, Cross Keys, Cwmbran and Cwmtawe.

The only problem then is that 75,000 people will cram into the Millennium Stadium to watch the boys in red on Saturday afternoon, leaving Derek, those two taxi drivers and the unfortunate soul at death's door to concentrate on the bands...

Iwan Fox