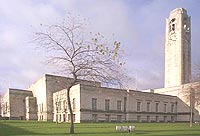 Sunday 18th March

Adjudicator: Steve Sykes

Test Piece: English Folk Song Suite (Vaughan Williams)

Commences: 11.00am
---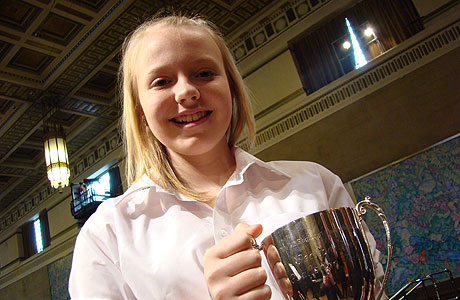 M2 's young stars went on to claim the National title in 2011

It's been a question of quality not quantity in the Fourth Section in Wales over the past few years.

Twelve months ago Melingriffith 2 won here and went on to claim the National title in Cheltenham – the second time since the turn of the millennium that Wales has been able to boast a National champion.

Good news

And if that was good news, even better for the hard working Regional Committee and Welsh banding as a whole is that numbers are up this year, with debutants in Ebbw Valley Brass from South Wales, and three returnees from North Wales in Holywell, Royal Oakeley and Rhyl Silver.

The grass roots revival is still a little fragile in places, but that is heartening news in anyone's book.

Chariots

The bands will also be pleased that they will get to play a test piece that has proven to be well within just about everyone's capabilities in the Vaughan Williams 'English Folk Song Suite'.

Welsh rugby supporters are prone to singing to their English counterparts from over Offa's Dyke where they can put certain two wheeled modes of transport about their person, if they crow a bit too much about their perceived excellence, but these folk songs are certainly much more user friendly and less antagonistic.

Get the basics right on three deceptively simple movements and two of these well matched bands could be hiring an English chariot firm to take them to Cheltenham.

Steve Sykes (right) should enjoy himself then...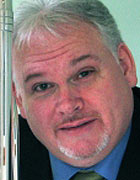 Great job

Dean Evans is doing a great job at Abertillery & District and encouraging plenty of young players to return to a banding organisation that has long been a beacon of good practice in the valleys.

Now in their third year back they will look to build on last year's fine 2nd place which saw them enjoy the National Finals experience despite coming 19th. They will be keen to return again we are sure.

Indefatigable

The indefatigable Gareth Ritter has helped launch the exciting Ebbw Valley Brass project, which has combined and revitalised the talents of what were three rather forlorn bands in the former steel working valley.

With Gareth conducting City of Cardiff on the weekend, the task of leading them on their welcome debut falls to the experienced Nigel Seaman.

Good to be back

It's good to see Holywell back at Swansea for the first time since 2007 in what everyone hopes will be the first of many more appearances, whilst the same goes for Royal Oakeley, as they take a bow after missing out last year.

They won the contest in 2005 and recently came 2nd at the North Wales BBA event, so could be a bit of a dark horse.

Making a mark

Rhyl Silver is another band that missed out last year as they look to make a mark on the back of a confidence boosting win at that North Wales contest late last season, whilst Oakdale will be looking to just up their form after missing out by the narrowest of margins on a Cheltenham place last year.

Adrian Browning is another MD doing a cracking job and he will be confident if the band can show the form they did in claiming a podium finish at the Blaenavon contest.

Father like son

That leaves Severn Tunnel who is conducted by a real up and coming talent in young Josh Ruck – whose father has already claimed his Cheltenham place by conducting AW Parker Drybrook Band in the West of England Third Section last weekend.

Like father like son then, especially if they can build on an encouraging 2nd place at the Blaenavon contest .

Finally, Ystradgynlais who produced a really encouraging performance at the Welsh Miners Entertainment contest and was placed 4th here last year.

They haven't qualified for the Finals for quite some time, so perhaps this could be their year at last.

Iwan Fox
---
As for a winner?

It could anyone's way on this one, but Abertillery & District and Rhyl Silver look like two likely contenders if the form book is anything to go by.

Pushing them all the way should be Oakdale, Royal Oakeley, Ystradgynlais and Severn Tunnel, wit our dark horse those great debutant in Ebbw Valley Brass.

4BR Prediction:

1. Abertillery & District
2. Rhyl ilver
3. Oakdale
4. Royal Oakeley
5. Ystradgynlais
6. Severn Tunnel

Dark Horse: Ebbw Valley Brass
---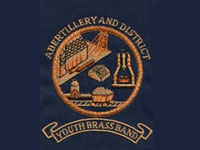 Abertillery & District Youth
Conductor: Dean Evans

Last 16 Years:
2011: 2nd (D. Evans)
2010: 7th (D. Evans)
---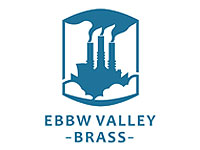 Ebbw Valley Brass
Conductor: Nigel Seaman

Last 16 Years:
Debuts
---
Holywell
Conductor: D. Roberts
Last 16 Years:
2011: DNC
2010: DNC
2009: DNC
2008: DNC
2007: 7th (G. Thomas) (rel)
2006: 3rd in Third Section (G. Thomas) (prom)
2005: 3rd in Fourth Section (prom) (D. Davies)
2004: 5th (D. Davies)
---
Oakdale Silver
Conductor: Adrian Browning

Last 16 Years:
2011: 3rd (A. Browning)
2010: 8th (R. Probyn)
2009: DNC
2008: DNC
2007: 7th (R. Probyn)
2006: 12th (R. Probyn)
2005: 9th (R. Probyn)
2004: DNC
2003: 8th (R. Probyn)
2002: 4th (R. Probyn)
2001: 11th in Third Section (R. Probyn) (rel)
2000: 11th (R. Probyn)
1999: 11th
1998: 3rd
1997: 13th
1996: 4th
---
Royal Oakeley
Conductor: J. Davies

Last 16 Years:
2011: DNC
2010: 5th (J. Jones)
2009: DNC
2008: 3rd (J. Jones)
2007: DNC
2006: 5th (J. Jones)
2005: Winners of Fourth Section (J. Jones) (prom)
2004: DNC
2003: DNC
2002: DNC
2001: Winners Second Section (J. Jones)
2000: Winners of Third Section (J. Jones) (prom)
1999: 3rd (J. Jones)
1998: 10th (J. Jones)
1997: 2nd in Fourth Section (J. Jones) (prom)
1996: Winners of Fourth Section (J. Jones)
---
Rhyl Silver
Conductor: K. Jones

Last 16 Years:
2011: DNC
2010: 6th (M. Robinson)
2009: DNC
2008: DNC
2007: DNC
2006: DNC
2005: 7th in Second Section (M. Owen) (rel)
2004: 6th First Section (rel) (G. Westwood)
2003: 9th (N. Birch)
2002: 2nd in Second Section (prom) (L. Lawrie)
2001: 3rd (L. Lawrie)
2000: 2nd (L. Lawrie)
1999: Winners of Third Section (prom)
1998: 5th
1997: 9th
1996: 2nd
---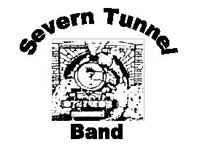 Severn Tunnel
Conductor: Josh Ruck

Last 16 Years:
2011: 5th in Third Section (A. Harris) (rel)
2010: DNC
2009: DNC
2008: 2nd in Fourth Section (A. Ayres) (prom)
2007: 7th in Third Section (S. Crawford) (rel)
2006: 9th (S. Crawford)
2005: 6th in Fourth Section (A. Ayres) (prom)
2004: 4th (A. MacDonald)
2003: 6th (R. Griffiths)
2002: 9th (J. Williams)
2001: 9th (A. Fleming)
2000: 5th (J. Williams)
1999: 13th
1998: N/K in Fourth Section
1997: DNC
1996: N/K
---
Ystradgynlais Public
Conductor: A. Parker

Last 16 Years:
2011: 4th (W. White)
2010: DNC
2009: 6th (P. Williams)
2008: DNC
2007: DNC
2006: DNC
2005: DNC
2004: 7th (A. Morgan)
2003: 11th (A. Jones)
2002: 13th
2001: DNC
2000: 12th
1999: 8th
1998: N/K 4th Section
1997: N/K 4th Section
1996: N/K
---
Past Qualifiers:

2011: Melingriffth 2, Abertillery & District
2010: Crwbin, Upper Rhondda Brass
2009: Pontypool, Ebbw Vale
2008: Crosskeys Silver, Severn Tunnel
2007: Crosskeys Silver, Gwaun Cae Gurwen (Blaenafon Concert withdrew before the finals)
2006: Llwydcoed, Crosskeys Silver
2005: Royal Oakeley, Llwydcoed
2004: Radyr and Morganstown, Goodwick Brass
2003: Harlech, Ogmore Valley
2002: Conway Town, Porthaethwy Menai Bridge
2001: Llanelli and District, Briton Ferry
2000: Beaumaris B, Crosskeys
1999: Harlech, Blaenavon Town
1998: Llanrug, Cross Keys
1997: Glyneath, Royal Oakeley
1996: Royal Oakeley, Newbridge Celynen
1995: Royal Oakeley, Llanelli Town
---
Welsh bands at the Finals:

2011: 1st, 19th
2010: 6th, 21st
2009: 8th, 11th
2008: 8th, 14th
2007: 15th, 17th
2006: 3rd, 19th
2005: 10th, 11th
2004: 4th, 18th
2003: 6th, 8th
2002: 5th, 7th
2001: 4th, 18th
2000: 1st, 18th
1999: 3rd, 10th
1998: 14th, 16th