Saturday 17th March
Adjudicator: Mike Kilroy

Test Piece: Olympus (Philip Harper)

Draw: 11.30am
Commences: After Fourth Section results

---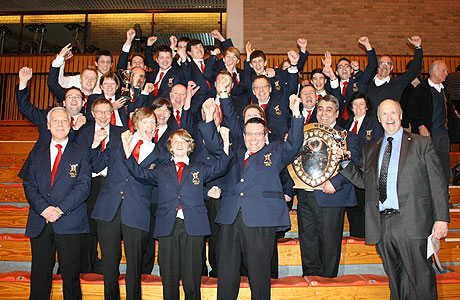 Who will enjoy the same feeling as York did 12 months ago here?

Only a truly Olympic effort will do for any of these bands if they are to qualify for Cheltenham.

Those who do manage to claim either gold or silver will, courtesy of adjudicator Mike Kilroy (below right), receive an invitation to the National Finals in Cheltenham, where they will be able to test their mettle against the very best competitors in the UK.

Inspiration

Philip Harper's 'Olympus' may well be all about the original Olympic Games held in Greece, but if the bands take inspiration from London 2012 then there is every chance they can capture the essence of the piece and come away with a victory.

Bold and colourful, full of energy, great tunes and plenty of rhythmic pulse, it has proved to be a hit with performers and listeners alike.

Those who have really entered into the spirit of the cinematic music have invariably found reward.

Fleeting reward

The region's bands have found fleeting reward nationally over the years although encouraging performances have been noted at contests around the country.

Last year's Cheltenham qualifiers came 8th & 9th respectively, a bit of a disappointment as it was the first time since 2008 that at last one hadn't made it into the top six.

Nine contenders

So which of these nine contenders has that real Olympic quality to reach the National Finals?

Ripon City, will look to continue the good form they showed last year when they qualified under the direction of Malcolm Dibb.
They posted a solid 8th place at Cheltenham to emphasise the progress they have been making in the past three years here, which has now seen consecutive podium finishes.

Adapt

Meanwhile, Billingham Silver will look to quickly adapt to their new surroundings following their relegation from the Second Section and will hope to build on their 5th place in the B Section at the recent Durham contest, whilst Bearpark & Esh will also hope to do the same after coming 4th there.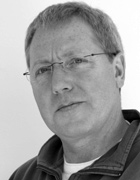 They last qualified for the National Finals way back in 2001, so a return journey is long overdue for the band, although they weren't too far away last year in coming 4th.

Experience

Promoted Backworth Colliery will be led by the vastly experienced Duncan Beckley as they seek to build on an encouraging 12th place at Butlins, whilst East Riding of Yorkshire may be a good each-way bet to secure a Cheltenham trip after coming 3rd last year.

Consistent

Meanwhile, the consistent Marske Brass will look to build on their 6th place finish at the Durham contest.

Great time

The brilliant youngsters at NASUWT Riverside Concert will certainly have a great time once more as they take to the stage under the baton of Bryan Tait.

They were classy winners of the Fourth Section last year and went on to post a fine 12th place finish at Cheltenham.

A year older for certain, and year better then? If they are then watch out.

Returnees

That leaves the two returning bands in Kirkby Lonsdale and Stape Silver, both who failed to make it to the starting line 12 months ago.

Hopefully they both return in good player health, as Kirkby certainly showed that they have the playing talent to do well here in winning the Forth Section title in 2009, whilst Stape followed in their footsteps in 2010.

Martin Benson
---
As to a winner?

We are pinning our medal hopes on the duo of Ripon City and Billingham Silver, appropriately enough.

However, we think they could well be hased all the way to the finishing line by the youngsters at Riverside and the more mature rivals of Bearpark & Esh, Backworth Colliery and East Riding of Yorkshire.

Our dark horse is the returning Kirkby Lonsdale.

4BR Prediction:

1. Ripon Cty
2. Billingham Silver
3. NASUWT Riversdie Concert
4. Bearpark & Esh
5. Backworth Colliery
6. East Riding of Yorkshire

Dark Horse: Kirkby Lonsdale
---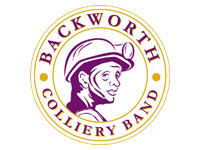 Backworth Colliery
Conductor: Duncan Beckley

Last 16 Years:
2011: 4th in Fourth Section (C. Harrison) (prom)
2010: 3rd (D. Beckley)
2009: 4th (D. Beckley)
2008: 12th (C. Harris)
2007: 7th in Third Section (D. Beckley) (rel)
2006: 7th (D. Beckley)
2005: Winners of Fourth Section (D. Beckley) (prom)
2004: 4th (T. Griffiths)
2003: 7th (T. Griffiths)
2002: 7th (T. Griffiths)
2001: 8th (T. Griffiths)
2000: DNC
1999: N/K
1998: DNC
1997: N/K
1996: N/K
(Formerly called Five Rivers Brass until 2007)
---
Bearpark and Esh
Conductor: A. Hall

Last 16 Years:
2011: 4th (A. Hall)
2010: 8th (V. Eckerman)
2009: 5th in Fourth Section (V. Eckerman) (prom)
2008: 3rd (V. Eckerman)
2007: 10th (V. Eckerman)
2006: 5th (A. Hall)
2005: 4th (A. Hall)
2004: 8th in Third Section (rel) (A. Hall)
2003: 9th (T. Minnis)
2002: 6th (B. Oxlee)
2001: 2nd in Fourth Section (J. Foxcroft) (prom)
2000: 3rd (A. Hall)
1999: Winners of Fourth Section
1998: DNC
1997: N/K
1996: N/K
---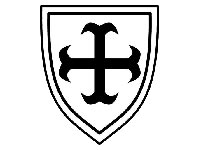 Billingham Silver
Conductor: Vaughan Evans
Last 16 Years:
2011: 8th in Second Section (V. Evans) (rel)
2010: 7th (V. Evans)
2009: 5th in Third Section (V. Evans) (prom)
2008: 2nd (V. Evans)
2007: 3rd (V. Evans)
2006: 6th (V. Evans)
2005: 7th (V. Evans)
2004: Winners of Fourth Section (V. Evans) (prom)
2003: 3rd (V. Evans)
2002: 10th in Third Section (V. Evans) (rel)
2001: 10th in Second Section (V. Evans) (rel)
2000: 7th (V. Evans)
1999: N/K (prom)
1998: 3rd in Third Section
1997: N/K
1996: N/K
---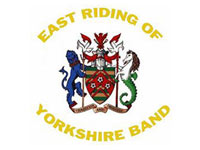 East Riding of Yorkshire
Conductor: M. Ryany

Last 16 Years:
2011: 3rd (D. Warley)
2010: 4th in Fourth Section (P. Andrews) (prom)
2009: 7th in Third Section (P. Andrews) (rel)
2008: 8th (P. Andrews)
2007: 8th in Second Section (O. Wedgewood) (rel)
2006: 4th (J. Kendall)
2005: 6th (A. Shipman)
2004: DNC (rel)
2003: 4th (T. Oldroyd)
2002: 9th (M. Davison)
2001: 3rd (T. Oldroyd)
2000: 9th in Championship Section (T. Oldroyd) (rel)
1999: 9th
1998: 5th in First Section (prom)
1997: N/K
1996: N/K
---
Kirkby Lonsdale
Conductor: A. Greenwood

Last 16 Years:
2011: DNC
2010: 5th (A. Greenwood)
2009: Winners of Fourth Section (A. Greenwood) (prom)
2008: 2nd (A. Greenwood)
2007: 3rd (A. Greenwood)
2006: 8th (A. Greenwood)
2005: 10th in Third Section (A. Greenwood) (rel)
2004: 9th (A. Greenwood)
2003: 6th in Fourth Section (A. Greenwood) (prom)
2002: 2nd (A. Greenwood)
2001: DNC
2000: 8th (A. Greenwood)
1999: N/K
1998: 6th in Third Section (rel)
1997: N/K
1996: N/K
---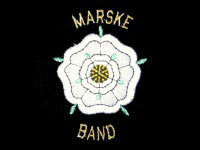 Marske Brass
Conductor: A. Prest

Last 16 Years:
2011: 6th (A. Prest)
2010: 7th (A. Prest)
2009: 3rd (A. Prest)
2008: 4th in Fourth Section (A. Prest) (prom)
2007: 2nd (A. Prest)
2006: 3rd (A. Prest)
2005: DNC
2004: DNC
2003: 10th (M. Fowles)
2002: 11th (A. Prest)
2001: 7th in Third Section (A. Prest) (rel)
2000: 9th (A. Prest)
---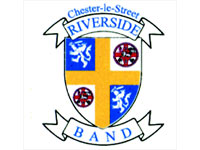 NASUWT Riverside Concert
Conductor: Bryan Tait

Last 16 Years:
2011: Winners of Fourth Section (B. Tait) (prom)
2010: 2nd (J. Bell)
2009: 7th (J. Bell)
2008: 11th (M. Humphrey)
---
Ripon City
Conductor: Malcolm Dibb

Last 16 Years: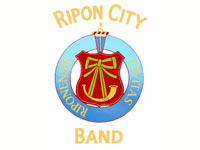 2011: 2nd (M. Dibb)
2010: 3rd (M. Dibb)
2009: 6th (M. Dibb)
2008: 5th (M. Dibb)
2007: 2nd (L. Whitworth)
2006: DNC
2005: 5th (L. Whitworth)
2004: 6th in Fourth Section (L. Whitworth) (prom)
2003: 2nd (J. Shepherd)
2002: DNC
2001: DNC
2000: DNC
1999: N/K
1998: DNC
1997: N/K
1996: N/K
---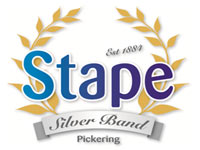 Stape Silver
Conductor: M. Breckon

Last 16 Years:
2011: DNC
2010: Winners of Fourth Section (M. Breckon) (prom)
2009: 8th in Third Section (M. Breckon) (rel)
2008: 7th (M. Breckon)
2007: 4th (M. Breckon)
2006: 2nd (G. Hallas)
2005: 8th (M. Breckon)
2004: 5th (M. Breckon)
2003: 2nd (M. Breckon)
2002: 3rd in Fourth Section (M. Breckon) (prom)
2001: 4th (M. Breckon)
2000: 6th (M. Breckon)
1999: N/K (rel)
1998: 10th in Third Section
1997: 4th in Fourth Section (prom)
1996: 4th
---
Past Qualifiers:

2011: York Railway Institute, Ripon City
2010: Ferryhill Town, York Railway Institute
2009: South Milford, North Skelton
2008: Flookburgh, Billingham Silver
2007: Barton Town, Ripon City
2006: Durham Constabulary, Stape Silver
2005: Dearham, Hetton Silver
2004: Lockwood Brass, Carlisle St. Stephens
2003: Wansbeck's Ashington, Stape Silver
2002: Houghton Brass, Ellington Colliery
2001: Ferryhill Town, Langbaurgh
2000: Felling, Westoe (STHCT)
1999: Langbaurgh, South Milford Brass
1998: Yarm and District, Vaux Samson Band
1997: Barrow Concert, Yarm and District
1996: Cottingham, Harrogate
1995: GT Group Peterlee, Greggs Bakery
---
North of England bands at the Finals:

2011: 8th, 9th
2010: 5th, 15th
2009: 2nd, 12th
2008: 6th, 15th
2007: 2nd, 10th
2006: 15th, 17th
2005: 14th, 19th
2004: 3rd, 12th
2003: 14th, 16th
2002: 16th, 18th
2001: 4th, 16th
2000: 12th, 13th
1999: 4th, 13th
1998: 7th, 8th