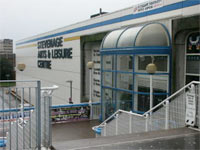 Sunday 18th March
Adjudicator: David Lancaster
Gordon Craig Theatre

Test Piece: Mountain Views (Bertrand Moren)

Draw: 9.00am
Commences: 10.00am
---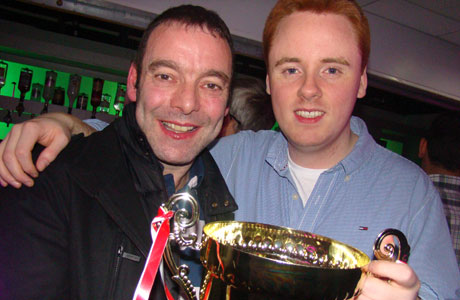 Can Becontree add the Area title to their Butlins win?

There should be an engrossing contest in store for David Lancaster (below right) to enjoy in the box in the Gordon Craig Theatre on Sunday morning – and a real opportunity for listeners to see just how close to true top level pace these well matched bands really are, if they stay to listen to the Championship Section later in the day.

That may be a little more difficult to assess on Bertrand Moren's test piece though – despite its big blowing pretensions and Randy Crawford 'One Day I'll Fly Away' inspiration.

Complacent

It's certainly not to be under estimated (a number of bands have given rather complacent performances in other areas) but it should be well within the grasp of those who have true aspirations to be Championship Section contenders in the next 12 months or so.

Looking at the line up there appears to be a whole host who come into that particular category.

The region has produced a number of solid bands at this level in the past few years – including a National Champion in 2010, and despite last year's trio of qualifiers posting midfield finishes at the Finals, whoever gets through could well be a good each-way bet for a top six finisher at Cheltenham.

Head of the list

The list of runners and riders is headed by Alder Valley, directed by the experienced Roger Burke.

They came 10th last year on their promoted return and will look to build on a solid 7th place finish at the Dover contest.

Double seekers

Meanwhile, Becontree Brass will come bursting with confidence following their excellent victory at the Butlins Championship in Skegness.

The talented Adam Cooke has a rapidly rising contesting force under his command, who will fancy their chances of adding further silverware to their growing collection on the weekend.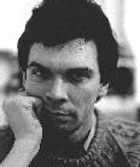 Confident

Bedford is another band who should return full of confidence, especially if they can repeat last year's form when their podium finish sent them to Cheltenham where they returned as the highest placed qualifier in 9th place.

The consistent Cawston will be looking to build on the solid showing at Butlins where they came 7th, as they seek a first top six finish since their promotion, whilst Chichester will be looking to make an immediate impression on their return to the First Section for the first time since 2006.

Better days

Relegated City of Cambridge will be another band hoping to return to better contest days after struggling to make a real mark in the top section, whilst Gareth Green and Egham will seek to return to the podium prizes after dropping three places to sixth in what has been a up and down existence here in the past few years.

Fairlop will know that they will have to find decent form if they are to ensure they don't get dragged into a relegation dogfight after coming 14th last year, whilst Horsham will look to carry on their incremental improvement of the last few years, which has seen them gradually rise from 14th in 2009 to 8th last year.

A decent showing at the Dover contest and 2nd place at the Wessex event holds promise.

Push

Ipswich & Norwich will want to forget about their horrendous result at Butlins as they seek to push towards another top ten finish on the back of a better showing at the Dover contest, whilst 2008 winners Jersey Premier make their annual trip over from the Channel Islands looking to push on from last year's encouraging 4th place return.

Former Albert Hall finalists Kidlington Concert is becoming a force again after coming 5th at Butlins under Duncan Wilson, whilst in contrast Milton Keynes Brass will be looking to find their contesting feet again following their relegation after four hard years in the top section.

Consistent

The consistent Soham Comrades will be seeking a fourth consecutive top ten finish under Keith Schroeter's baton, whilst Welwyn Garden City makes a welcome return with David Daws after missing out last year.

Finally, Yiewsley & West Drayton will look to return to the form that saw them come 8th in 2010 after dropping to 16th last year.

Iwan Fox
---
As for a winner?

A harder one to call then you may imagine with a real clutch of bands that bring good form and high levels of confidence to the stage.

We were impressed by Becontree at Butlins and we think that if they can play like that again they should be the band to beat, whilst the improving Kidlington Concert and Jersey Premier can push them all the way to finishing line.

Cawston and Bedford shouldn't be too far behind, with Egham and our dark horse of Horsham snapping at their heels.

4BR Prediction:

1. Becontree Brass
2. Kidlington Concert Brass
3. Jersey Premier
4. Cawston
5. Bedford
6. Egham

Dark Horse: Horsham Borough
---
Alder Valley Brass
Conductor: Roger Burke

Last 16 Years:
2011: 10th (R. Burke)
2010: 3rd in Second Section (R. Burke) (prom)
2009: 4th (R. Burke)
2008: Winners (R. Burke)
2007: DNC
2006: 12th (S. Chislett)
2005: 14th (B. Gentry)
2004: 12th (L. Sale)
2003: 7th (D. Barringer)
2002: 4th (D. Barringer)
2001: 9th (D. Marshall)
2000: 11th in Championship Section (rel)
1999: 11th
1998: Winners of First Section (prom)
1997: 5th
1996: 7th
---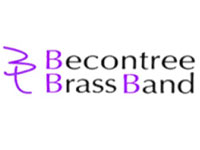 Becontree Brass
Conductor: Adam Cooke
Last 16 Years:
2011: 3rd in Second Section (A. Cooke ) (prom)
2010: 2nd (A. Cooke)
2009: 8th (G. Chambers)
2008: 10th in First Section (G. Chambers) (rel)
2007: 14th (D. Bright)
2006: 14th (G. Sheldon)
2005: 10th (G. Sheldon)
2004: Winners of Second Section (G. Sheldon) (prom)
2003: 8th (J. Morahan)
2002: 2nd (W. Rumford)
2001: 2nd in Third Section (W. Rumford) (prom)
2000: 4th (W. Rumford)
1999: 12th
1998: 2nd in Fourth Section (prom)
1997: 2nd
1996: 2nd
---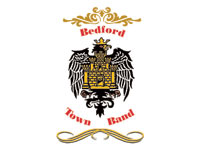 Bedford Town
Conductor: Andrew Kershaw

Last 16 Years:
2011: 3rd (A. Kershaw)
2010: 11th in Championship Section (P. Mayes) (rel)
2009: 6th (P. Mayes)
2008: 8th (J. Berryman)
2007: 3rd in First Section (J. Berryman) (prom)
2006: 6th (C. Reeves)
2005: 4th (G. Bennet)
2004: 8th in Championship Section (G. Bennett) (rel)
2003: 9th (G. Bennett)
2002: 9th (G. Bennett)
2001: 8th (J. Berryman)
2000: Winners of First Section (J. Berryman) (prom)
1999: 12th (rel)
1998: 5th in First Section (prom)
1997: 7th
1996: 2nd
---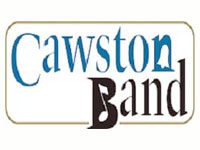 Cawston
Conductor: Leigh Sharpe

Last 16 Years:
2011: 12th (L. Sharpe)
2010: 10th (L. Sharpe)
2009: 8th (L. Sharpe)
2008: 13th (C. Swaep)
2007: 2nd in Second Section (C. Swaep) (prom)
2006: 10th (C. Swaep)
2005: 3rd (C. Swaep)
2004: 12th (C. Sweap)
2003: 4th (G. Barber)
2002: 9th (C. Swaep)
2001: 10th (A. Broadbent)
2000: 3rd (A. Broadbent)
1999: 11th
1998: 5th in Third Section (prom)
1997: N/K
1996: 3rd in Third Section
---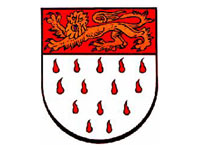 Chichester City
Conductor: R. Hunt

Last 16 Years:
2011: 5th in Second Section (R. Hunt) (prom)
2010: 6th (M. Grace)
2009: 5th (M. Grace)
2008: 8th (J. Williams)
2007: 8th (J. Williams)
2006: 13th in First Section (L. Bulchart) (rel)
2005: 12th (D. Hirst)
2004: 13th (J. Williams)
2003: 9th (J. Williams)
2002: 3rd (J. Williams)
2001: 14th (J. Williams)
2000: 2nd in Second Section (J. Williams) (prom)
1999: 5th
1998: 7th in Third Section (prom)
1997: 2nd
1996: 3rd in Fourth Section (prom)
---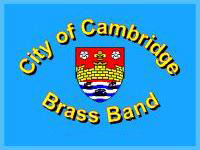 City of Cambridge
Conductor: S. Philips

Last 16 Years:
2011: 11th in Championship Section (S. Phillips) (rel)
2010: 8th (S. Phllips)
2009: 10th (D. Wilson)
2008: 8th in First Section (P. Bassano) (prom)
2007: 2nd (P. Bassano)
2006: 9th (C. Paterson)
2005: 7th (R. Gray)
2004: 9th (R. Hull)
2003: 15th (R. Hull)
2002: 8th (R. Hull)
2001: 11th (P. Hudson)
2000: Winners of Second Section (P. Hudson) (prom)
1999: DNC
1998: 12th in First Section (rel)
1997: N/K
1996: 9th
---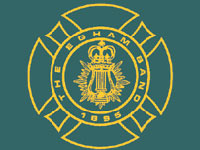 Egham
Conductor: Gareth Green

Last 16 Years:
2011: 6th (G. Green)
2010: 3rd (G. Green)
2009: 12th (G. Green)
2008: 5th (G. Green)
2007: Winners of the Second Section (C. Green) (prom)
2006: 3rd (G. Green)
2005: 11th in First Section (G. Green) (rel)
2004: 17th (G. Green)
2003: 8th (G. Green)
2002: 6th (G. Green)
2001: 6th (G. Green)
2000: 9th (G. Green)
1999: 2nd in Second Section (prom)
1998: 5th
1997: N/K
1996: 7th
---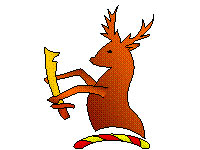 Fairlop Brass
Conductor: Kevin Jordan

Last 16 Years:
2011: 14th (K. Jordan)
2010: 17th (K. Jordan)
2009: 3rd in Second Section (K. Jordan) (prom)
2008: 7th (K. Jordan)
2007: 6th (K. Jordan)
2006: 13th (K. Jordan)
2005: 13th in First Section (K. Jordan) (rel)
2004: 11th (K. Jordan)
2003: 13th (K. Jordan)
2002: 7th (K. Jordan)
2001: 12th (K. Jordan)
2000: 6th (K. Jordan)
1999: 10th
1998: 2nd in Second Section (prom)
1997: 2nd
1996: 12th
---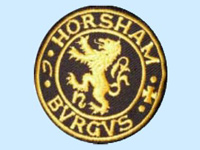 Horsham Borough
Conductor: L. Cole

Last 16 Years:
2011: 8th (L. Cole)
2010: 9th (L. Cole)
2009: 14th (K. Maxwell)
2008: 6th (K. Maxwell)
2007: 9th (K. Maxwell)
2006: 5th (G. Bacon)
2005: 2nd in Second Section (G. Bacon) (prom)
2004: 10th (G. Bacon)
2003: 5th (G. Bacon)
2002: 4th (L. Barron)
2001: 3rd (L. Barron) (prom)
2000: 7th (L. Barron)
1999: N/K
1998: 10th
1997: N/K
1996: 4th
---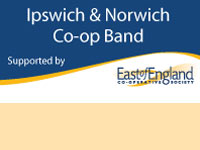 Ipswich and Norwich Co-op
Conductor: R. Morris

Last 16 Years:
2011: 11th (G. Chambers)
2010: 5th (G. Chambers)
2009: 11th in Championship Section (R. Norman) (rel)
2008: 2nd in First Section (R. Norman) (prom)
2007: 5th (R Norman)
2006: 11th in Championship Section (R. Norman) (rel)
2005: 10th (S. Kenna)
2004: 9th (S. Kenna)
2003: 3rd in First Section (S. Kenna) (prom)
2002: 11th (S. Kenna)
2001: 5th (S. Kenna)
2000: 4th (S. Kenna)
1999: 9th
1998: 9th
1997: 2nd
1996: 10th in Championship Section (rel)
---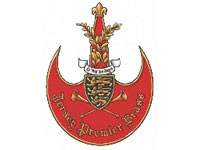 Jersey Premier Brass
Conductor: Tim Pritchard

Last 16 Years:
2011: 4th (T. Pritchard)
2010: 11th (T. Pritchard)
2009: 7th (T. Pritchard)
2008: Winners (T. Pritchard)
2007: 11th (T. Pritchard)
2006: Winners of Second Section (T. Pritchard) (prom)
2005: Winners of Third Section (G. Saynor) (prom)
2004: 13th (T. Pritchard)
2003: 17th in Third Section (T. Pritchard) (West of England)
2002: 15th in Second Section (T. Pritchard) (West of England)
2001: DNC
2000: 14th in Second Section (T. Pritchard) (West of England)
1999: 4th in Second Section (West of England)
---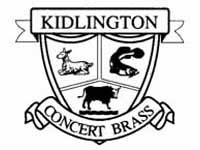 Kidlington Concert Brass
Conductor: Duncan Wilson

Last 16 Years:
2011: 5th (D. Wilson)
2010: 7th in Championship Section (C. Underwood) (rel)
2009: 9th (C. Underwood)
2008: 10th (C. Underwood)
2007: 4th (C. Underwood)
2006: 3rd (C. Underwood)
2005: 9th (C. Underwood)
2004: 5th (C. Underwood)
2003: 6th (C. Underwood)
2002: 7th (C. Underwood)
2001: 2nd (C. Underwood)
2000: 9th (C. Underwood)
1999: 4th (C. Underwood)
1998: 5th (C. Underwood)
1997: 6th (C. Underwood)
1996: 7th (C. Underwood)
---
Milton Keynes Brass (Broseley)
Conductor: C. Patterson

Last 16 Years:
2011: 12th in Championship Section (P. Fensom) (rel)
2010: 12th (P. Fensom)
2009: 8th (P. Fensom)
2008: 3rd (P. Fensom)
2007: Winners First Section (P. Fensom) (prom)
2006: 8th (P. Fensom)
2005: 6th (P. Fensom)
2004: 6th (P. Fensom)
2003: 2nd in Second Section (prom) (P. Fensom)
2002: 3rd (P. Fensom)
2001: 6th (P. Fensom)
2000: 5th in Third Section (P. Fensom) (prom)
1999: 8th
1998: 2nd in
1997: N/K
1996: 6th in Second Section (rel)
---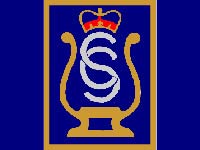 Soham Comrades
Conductor: Keith Schroeter

Last 16 Years:
2011: 9th (K. Schroeter)
2010: 7th (K. Schroeter)
2009: 9th (K. Schroeter)
2008: 12th (G. Sheldon)
2007: 10th Championship Section (P. Filby) (rel)
2006: 6th (C. King)
2005: 7th (C. King)
2004: 6th (P. Filby)
2003: 4th (P. Filby)
2002: 4th (P. Filby)
2001: 7th (P. Filby)
2000: 5th (P. Filby)
1999: 7th (P. Filby)
1998: 3rd (P. Filby) (prom)
1997: 6th (P. Filby)
1996: 5th (P. Filby)
1996: 2nd
---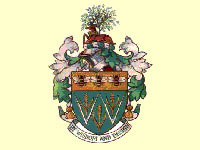 Welwyn Garden City
Conductor: David Daws

Last 16 Years:
2011: DNC
2010: 12th (D. Daws)
2009: 6th (J. Marshall)
2008: 11th in Championship Section (D. Stoke) (rel)
2007: 7th (S. Tighe)
2006: 10th (D. Jones)
2005: 5th (D. Jones)
2004: 7th (D. Jones)
2003: 7th (D. Stokes)
2002: 2nd in First Section (D. Stokes) (prom)
2001: 4th (D. Stokes)
2000: 10th (D. Stokes)
1999: 3rd
1998: Winners of Second Section (prom)
1997: 5th
1996: 10th in First Section (rel)
---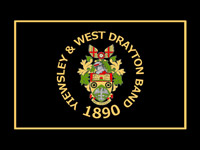 Yiewsley & West Drayton
Conductor: Christopher Cole

Last 16 Years:
2011: 16th (C. Cole)
2010: 8th (C. Cole)
2009: 2nd in Second Section (C. Cole) (prom)
2008: 12th (C. Cole)
2007: 4th (C. Cole)
2006: 12th (C. Cole)
2005: 9th (C. Cole)
2004: 3rd (C. Cole)
2003: 12th (C. Cole)
2002: 2nd in Third Section (C. Cole) (prom)
2001: 7th in Fourth Section (C. Cole) (prom)
2000: 15th (C. Cole)
1999: 5th in
1998: DNC
1997: DNC
1996: DNC
---
Past Qualifiers:

2011: Haverhill, East London Brass, Bedford Town
2010: Friary Guildford, Regent Brass, Egham
2009: Norfolk Brass, Sandhurst Silver
2008: Jersey Premier Brass, Ipswich & Norwich Co-op
2007: Milton Keynes Broseley, City of Cambridge
2006: Haverhill, KM Medway
2005: Staines Brass, Clacton on Sea, Wantage Silver
2004: Staines Brass, Northfleet Brass, Clacton On Sea Co-operative
2003: Friary Guildford, Zone One Brass
2002: Matthews Norfolk Brass*, Welwyn Garden City
2001: Alliance Brass, Staines Brass
2000: Bedford Town, Staines
1999: Haverhill, Regent Brass
1998: Alder Valley Brass, Regent Brass
1997: City of Oxford, Ipswich Co-op
1996: Hatfields of Colchester, Bedford Town
1995: City of Cambridge, City of Oxford
*Didn't take place at Finals – replaced by Alder Valley
---
London Bands at the Finals:

2011: 9th, 11th, 14th
2010: 1st, 13th, 15th
2009: 3rd, 11th
2008: 15th, 16th
2007: 12th, 15th
2006: 12th, 13th
2005: 2nd, 12th, 15th
2004: 3rd, 16th, 8th
2003: 5th, 15th
2002: 14th, 16th
2001: 2nd, 14th
2000: 7th, 14th
1999: 10th, 13th
1998: 9th, 16th