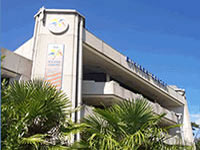 Saturday 10thMarch
Adjudicators: Alan Morrison & Tony Swainson
The Arena

Test Piece: English Folk Song Suite (Ralph Vaughan Williams)

Draw: 9.15am

Commences: 10.30am
---

Who will celebrate like 2011 winners Hatherleigh this year?

There is a fantastic field of 25 bands taking part in the Fourth Section on Saturday morning, ensuring that one of the strongest regions in the country will be able to send four bands to Cheltenham.

The attraction of a deceptively simple test piece in the bucolic splendour of the Vaughan Williams 'English Folk Sing Suite' will give adjudicators Alan Morrison and Tony Swainson (below right) plenty to ponder in the box, although the lively acoustic is well known to nearly all the competitors here, so hopefully none will try and blast their way to victory.

Any that try do will surely come a cropper.

Proud record

Those who do get the nod have a proud record to maintain at Cheltenham – with last year's qualifiers providing a top six finisher for the eighth time in a row.

The region has only failed to do that once since 1998, and has twice provided a podium finisher in the last three years and a winner in 2009.

That is quite some achievement.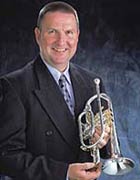 Plenty to play for

Plenty to play for then with no less than five returnees, headed appropriately enough by Cheltenham Silver conducted by Angie Shepherd.

They last competed in 2010 but came 5th at the Gloucester Entertainment contest.

Lydney Town returns for the first time since 2007, under the baton of Kevin Ford, whilst South Molton and Spinnaker Brass had a year out last year, so will want to make a mark on their return we are sure.

Great return

It's great to see Thornbury Town return – a name that has adorned the First Section title board in the past.

This is their first appearance since 2003, conducted by the talented Darren Williams.

Fine debut

Andover is back for a second time after making a fine debut last year in 7th, and coming 9th at the Wessex contest, whilst Bideford Town is another second year returnee after coming 13th last time out.

Bratton will be looking to make it two finals appearances in a row after coming 3rd last year and putting up a solid showing in claiming 14th place at Cheltenham, whilst Chalford Academy is certainly moving in the right direction after jumping 10 places up the results table to 9th last year.

Second crack

Gosport is back for a second crack looking to build on an encouraging result at the Gloucester Entertainment contest where they came 6th, whilst Dave Dobson will be looking to push Launceston into the top ten for a third year in a row or even better after winning at Torquay late last year.

Marshfield will be looking to bounce back after dropping a few places to 17th last time out, whilst Joanne Sykes will be looking to build on an impressive runner up placing at the Torquay contest as Midsomer Norton makes its second successive appearance.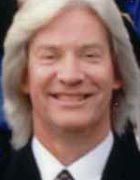 Bookies favs

New Forest will possibly start as the bookies favourites after they delivered a cracking performance at the National Finals to end runner up under the baton of Ian Luxford, whilst Okehampton Excelsior will be looking to push into the top ten after an encouraging performance the Torquay contest where they ended 5th.

Porthleven just fell away last year to end 22nd so will look to bounce back, whilst Shanklin Town makes the short trip over from the Isle of Wight looking to improve on last year's 16th place.

Right direction

Swindon Brass is a band heading in the right direction under the baton of Francis Cowley after coming 5th last year, so will be hoping to gain a qualification place at least, whilst the same applies to Tiverton Town who came 6th and claimed a podium finish at the Torquay contest.

Move up

Torbay will be looking for a move up the results table after coming 21st, boosted by a solid showing at the Torquay contest where they came 6th, whilst the consistent Totnes should be confident of claiming yet another top ten finish or even better.

Verwood Concert Brass B, makes their third consecutive appearance under the baton James Haigh, whilst Weymouth Concert Brass will be looking to start making a move back towards the Third Section following their relegation.

Improving

That just leaves the improving Wilton & District who jumped up the results table to come 8th last year and Wincanton Silver who will be looking to build on their solid showing at the Torquay contest where they came 4th.

Adam Hirst
---
Who will win?
An almost impossible ask. Such a large field of bands and nearly all of them bringing some sort of form to the stage too.

If we do have to look at the form book then New Forest should be the band to beat, with Bratton not too far behind. The remaining qualification places will be a real dog fight but we opt for Weymouth Concert Brass and Swindon Town.

They will be pushed though by the likes of Tiverton and Andover with our dark horse of Wilton & District.

If we get this top six right, we will buyt drinks for everyone at the Riviera Centre...

4BR Prediction:

1. New Forest Brass
2. Bratton Silver
3. Weymouth Concert Brass
4. Swindon Brass
5. Tiverton Town
6. Andover Town

Dark Horse: Wilton & District
---
Andover Town
Conductor: Steve Large

Last 15 Years:
2011: 7th (S. Large)

Debut
---
Bideford Town
Conductor: Roger Ashby

Last 15 Years:
2011: 13th (R. Ashby)
2010: DNC
2009: 19th (R. Ashby)
2008: 14th (G. Taylor)
2007: 19th (G. Taylor)
2006: 15th (G. Taylor)
2005: 20th (G. Taylor)
2004: DNC
2003: DNC
2002: DNC
---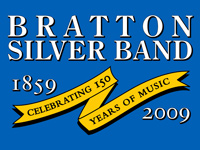 Bratton Silver
Conductor: Simon Carr

Last 15 Years:
2011: 3rd (S. Carr)
2010: 11th (M. Fricker)
2009: 14th (M. Fricker)
2008: DNC
2007: 16th (M. Winter)
2006: 11th in Third Section (M. Winter) (rel)
2005: 14th (P. Beer)
2004: 2nd in Fourth Section (M. Fricker) (prom)
2003: 5th (V. Beer)
2002: 9th (V. Beer)
2001: 10th (V. Beer)
2000: 14th
1999: 13th in Third Section (rel)
1998: 4th in Fourth Section (prom)
1997: 5th
---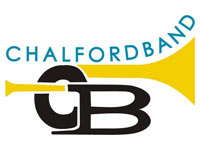 Chalford Academy Brass
Conductor: Steve Tubb

Last 15 Years:
2011: 9th (S. Tubb)
2010: 19th (S. Tubb)
2009: 9th (S. Tubb)
2008: 7th (S. Tubb)
2007: 10th (S. Tubb)
2006: 14th (S. Tubb)
2005: 11th (S. Tubb)
2004: 16th (S. Tubb)
2003: 24th (S. Tubb)
2002: 12th (D. Witts)
2001: 20th (D. Witts)
2000: 26th
1999: DNC
1998: DNC
1997: 21st
---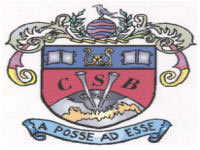 Cheltenham Silver
Conductor: Angie Shepherd

Last 15 Years:
2011: DNC
2010: 20th (R. Folland)
2009: 17th (D. Grant)
2008: 15th (M. Earl)
2007: 7th (J. Button)
2006: 26th (J. Button)
---
Gosport Solent Brass
Conductor: Simon Nicholls

Last 15 Years:
2011: 18th (R. Sharpe)
2010: DNC
2009: DNC
2008: 20th (R. Sharp)
2007: 20th (D. Jones)
2006: 25th (D. Jones)
---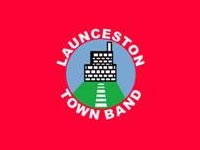 Launceston Town
Conductor: David Dobson

Last 15 Years:
2011: 10th (D. Dobson)
2010: 10th (D. Dobson)
2009: 16th in Third Section (D. Dobson) (rel)
2008: 13th (D. Dobson)
2007: 14th (D. Dobson)
2006: 3rd (G. Lannie)
2005: 9th (G. Lannie)
2004: 14th in Second Section (W. Smith) (rel)
2003: 11th (W. Smith)
2002: 10th (J. Ware)
2001: 11th (N. Chad)
2000: 4th in Third Section (prom)
1999: 10th
1998: 3rd
1997: 7th
---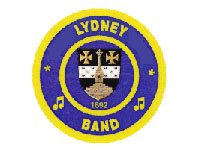 Lydney Town
Conductor: Kevin Ford
Last 15 Years:
2011: DNC
2010: DNC
2009: DNC
2008: DNC
2007: 9th in Seond Section (C. Hogg) (rel)
2006: 10th in First Section (T. Cooper) (rel)
2005: DNC (rel)
2004: 10th
2003: 10th (Wayne Ruston)
2002: 4th in First Section (prom)
2001: 4th in First Section
2000: 8th in First Section
1999: 11th (rel)
1998: 8th
1997: Winners of First Section (prom)
1996: N/K
---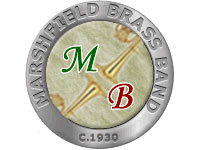 Marshfield
Conductor: Steve Rockey
Last 15 Years:
2011: 17th (D. Jones)
2010: 12th (J. Griffin)
2009: 7th (D. Jones)
2008: 18th (P. Cornford)
2007: 18th (P. Cornford)
---
Midsomer Norton & Radstock
Conductor: Joanne Sykes

Last 15 Years:
2011: 14th (J. Sykes)
2010: DNC
2009: DNC
2008: DNC
2007: DNC
2006: 24th (S. Lewins)
2005: 18th (S. Lewins)
2004: DNC
2003: DNC
2002: 19th
2001: 17th
2000: 23rd
1999: 22nd
1998: DNC
1997: 18th
1996: N/K
---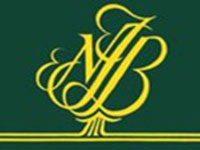 New Forest Brass
Conductor: Ian Luxford

Last 15 Years:
2011: 2nd (I. Luxford)
2010: 7th (R. Stamp)
2009: 16th (I. Luxford)
2008: 9th (I. Luxford)
2007: 17th (I. Luxford)
2006: 18th (I. Luxford)
2005: 7th (I. Luxford)
2004: 19th in Third Section (Ian Luxford) (rel)
2003: 6th (Ian Luxford)
2002: 4th (J. Floyd)
2001: DNC
2000: 15th in Third Section (rel)
1999: 19th in Second Section (rel)
1998: 16th
1997: 10th
---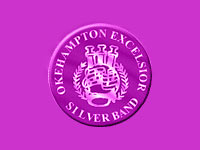 Okehampton Excelsior
Conductor: Des Law

Last 15 Years:
2011: 12th (D. Law)
2010: 13th (D. Law)
2009: DNC
2008: 19th (D. Law)
2007: 14th (D. Law)
2007: 20th (D. Law)
2005: 16th (D. Law)
2004: 15th (D. Law)
2003: 18th (D. Law)
2002: 22nd (R. Beardon)
2001: DNC
2000: DNC
1999: DNC
1998: DNC
1997: DNC
1996: N/K
---
Porthleven Town
Conductor: Francis E. Ralph

Last 15 Years:
2011: 22nd (E. Ralph)
2010: 17th (E. Ralph)
2009: 15th (E. Ralph)
2008: 16th (E. Ralph)
2007: DNC
2006: 19th (S. Wearne)
2005: 9th (F. Evans)
2004: 14th (F. Evans)
2003: 20th (F. Evans)
2002: 17th (F. Evans)
2001: 12th (F. Evans)
2000: DNC
1999: DNC
1998: DNC
1997: DNC
---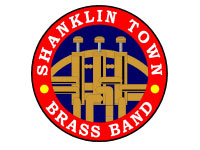 Shanklin Town Brass (IOW)
Conductor: Malcolm Lewis

Last 15 Years:
2011: 16th (M. Lewis)
2010: 5th (M. Lewis)
2009: 8th (M. Lewis)
2008: 5th (M. Lewis)
2007: 12th (M. Lewis)
2006: 11th (M. Lewis)
2005: 6th (M. Lewis)
2004: 13th (M. Lewis)
2003: 11th (M. Lewis)
2002: 15th (M. Lewis)
2001: DNC
2000: DNC
1999: DNC
1998: DNC
1997: DNC
---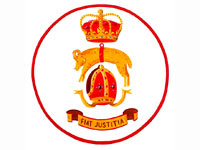 South Molton Town
Conductor: Gil Taylor
Last 15 Years:
2011: DNC
2010: 11th in Third Section (D. Marshall) (rel)
2009: 13th in Second Section (D. Marshall) (rel)
2008: 9th (T. Treherne)
2007: 13th (T. Treherne)
2006: 4th in Third Section (D. Tilling) (prom)
2005: 7th (D. Tilling)
2004: 8th (D. Tilling)
2003: 15th (D. Tilling)
2002: 11th in Second Section (C. Ross) (rel)
2001: 12th (C. Ross)
2000: 16th
1999: 14th in First Section (rel)
1998: 15th
1997: 10th
---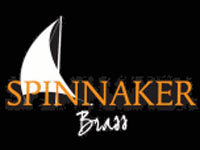 Spinnaker Brass
Conductor: Sam Hairsine

Last 15 Years:
2011: DNC
2010: 15th (G. Leask)
2009: 10th (D. Jones)
2008: 12th (D. Jones)
---
Swindon Brass
Conductor: Francis Cowley

Last 15 Years:
2011: 5th (F. Cowlwy)
2010: 8th (F. Cowley)
2009: 13th (F. Cowley)
2008: 10th (F. Cowley)
2007: 11th (F. Cowley)
2006: 9th (F. Cowley)
2005: 2nd (F. Cowley)
2004: 4th (F. Cowley)
2003: 17th (F. Cowley)
2002: 14th in Third Section (F. Cowley) (rel)
2001: 15th (F. Cowley)
2000: 12th
1999: 17th in Second Section (rel)
1998: DNC
1997: 7th in Second Section
---
Thornbury Town
Conductor: Darren Williams

Last 15 Years:
2011: DNC
2010: DNC
2009: DNC
2008: DNC
2007: DNC
2006: DNC
2005: DNC
2004: DNC
2003: 11th in Championship Section (L. Baglin) (rel)
2002: 9th (N. Seaman)
2001: Winners of First Section (prom) (P. Harper)
2000: Winners of First Section
1999: 10th (rel)
1998: 7th
1997: 8th
---
Tiverton Town
Conductor: Gilly Taylor
Last 15 Years:
2011: 6th (G. Taylor)
2010: DNC
---
Torbay Brass
Conductor: D. Frere-Smith

Last 15 Years:
2011: 21st (T. Finnigan)
2010: 15th in Third Section (T. Finnigan) (rel)
2009: 14th (M. Faro)
2008: DNC
2007: 10th (T. Naughton)
2006: 14th (H. Evans)
2005: 3rd (D. Johnson)
2004: 14th in First Section (D. Johnson) (rel)
2003: 9th (B. Buckley)
2002: Winners of Second Section (prom)
2001: 12th in First Section (rel)
2000: 13th
1999: 8th
1998: 5th
1997: 6th
---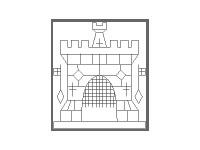 Totnes
Conductor: Sid Davis

Last 15 Years:
2011: 11th (S. Davis)
2010: 9th (S. Young)
2009: 11th (I. Wilkinson)
2008: 3rd (I. Wilkinson)
2007: 15th in Third Section (I. Wilkinson) (rel)
2006: 8th (I. Wilkinson)
2005: DNC (rel)
2004: 13th in Second Section (S. Manley) (rel)
2003: 14th in First Section (C. Sproston) (rel)
2002: 11th (S. Davis)
2001: 7th (T. Trehern)
2000: 12th
1999: 3rd in Second Section (prom)
1998: 11th
1997: 3rd
---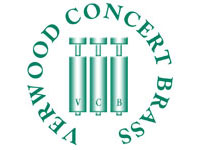 Verwood Concert B
Conductor: James Haigh

Last 15 Years:
2011: 19th (A. Clarke)
2010: 14th (T. Naughton)
2009: DNC
---
Weymouth Concert Brass
Conductor: Adam Glynn

Last 15 Years:
2011: 9th in Third Section (A. Glynn) (rel)
2010: 14th (A. Glynn)
2009: 6th in Fourth Section (A. Glynn) (prom)
2008: 6th (A. Glynn)
2007: 9th (A. Glynn)
2006: 13th (A. Davies)
2005: DNC
2004: 5th (A. Davies)
2003: 16th (P. George)
2002: 13th
2001: DNC
2000: DNC
1999: DNC
1998: DNC
1997: DNC
---
Wilton & District Youth
Conductor: Colin Herbert

Last 15 Years:
2011: 8th (C. Herbert)
2010: 16th (C. Herbert)
2009: 5th (C. Herbert)
2008: DNC
2007: 22nd (D. Chalk)
2006: 21st (D. Dyer)
2005: 19th (D. Chalk BEM)
2004: 9th (D. Chalk BEM)
2003: 13th (D. Chalk BEM)
2002: 8th (D. Chalk BEM)
2001: 16th (D. Chalk BEM)
2000: 21st
1999: 27th
1998: 11th
1997: 10th
---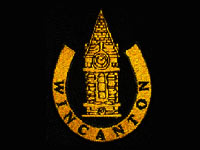 Wincanton Silver
Conductor: David Bertie

Last 15 Years:
2011: 20th (B. Kelloway)
2010: 10th in Third Section (B. Kelloway) (rel)
2009: 13th (B. Kelloway)
2008: 2nd in Fourth Section (B. Kelloway) (prom)
2007: 13th (J. Sykes)
2006: 3rd (J. Sykes)
2005: 15th in Third Section (S. Chislett) (rel)
2004: 16th (B. Kelloway)
2003: 14th in Second Section (M. Winter) (rel)
2002: 16th (D. Shead)
2001: 3rd in Third Section (D. Shead) (prom)
2000: 3rd
1999: 2nd in Fourth Section (prom)
1998: 2nd
1997: 7th
---
Past Qualifiers:

2011: Hatherleigh Silver, New Forest Brass, Bratton Silver
2010: Test Valley Brass, Hatherleigh Silver, Downton
2009: St Breward Silver, Downton, Test Valley Brass
2008: Brunel Brass, Wincanton Silver, Totnes
2007: Pendennis Brass, St. Breward Silver, Bream Silver
2006: Verwood Concert Brass, Sidmouth Town, Wincanton Silver, Bream Silver
2005: Verwood Concert Brass, Swindon Brass, AW Parker Drybrook
2004: Pillowell Silver, Bratton Silver, Drybrook and District
2003: Hayle Town, Downton, Camborne B, Calne Silver
2002: St. Dennis, Hayle Town, Pendennis Brass
2001: Saltash Town, St. Dennis, Pendennis Brass
2000: St. Breward Silver, Portishead, Penzance Silver
1999: Lympstone South West Telecoms, Wincanton Silver, Tewkesbury
1998: Test Valley Brass, Wincanton Silver, Lympstone
1997: Lympstone, Phoenix Brass, Test Valley
1996: Pendennis Brass, N/K
1995: City of Bristol, Bideford
---
West of England bands at the Finals:

2011: 2nd, 14th, 17th
2010: 5th, 14th, 18th
2009: 1st, 13th, 15th
2008: 4th, 9th, 10th
2007: 4th, 8th, 18th
2006: 5th, 7th, 15th, 16th
2005: 6th, 13th, 19th
2004: 2nd, 10th, 15th
2003: 7th, 14th, 15th, 17th
2002: 1st, 3rd, 19th
2001: 2nd, 7th, 12th
2000: 2nd, 4th, 19th
1999: 1st, 12th, 15th
1998: 1st, 3rd, 12th