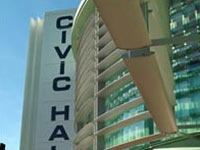 Sunday 11th March
Nicholas Chamberlaine Technology College
Adjudicators: Peter Bassano & Mike Kilroy

Test Piece: English Folk Song Suite (Vaughan Williams)

First Draw: 10.00am
Second Draw: 12 noon
Commences: 11.00am
---

25 bands, right in the heart of Albion's green and pleasant land will battle it out to see which of them can claim a qualification place at that other quintessential representation of all things English – Cheltenham racecourse.

In their way stands a simple piece of beautiful music – the arrangement of the Vaughan Williams 'English Folk Song Suite'.

It's a 'golden oldie' maybe – but a great golden oldie in every best sense of the term.

Refined things

The piece is light on the ear and, as such, should (and we say should) be very playable by bands with MDs who appreciate the more refined things in life.

This is as far away from 'The Devil and the Deep Blue Sea' as you can possibly imagine.

So, whoever can stay well away from the Devilish tendencies of overblowing and rapid response tempos should gain the blessing of judges Peter Bassano and Mike Kilroy (below right) – two men who certainly appreciate quality when they hear it.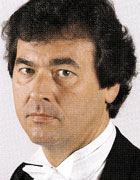 Who will win?
So, which of the massive field of 25 bands will gain one of the four qualification places that are on offer?

Ireland Colliery will definitely fancy their chances, having claimed the runners up spot last year and at the recent Derby contest.

MD Ian Knapton will relish the chance of a return to Cheltenham, where the band put in a fine show to come 8th against a strong field of rivals.

Chomping

Another band chomping at the bit will be Whitwell under Brighouse tuba star Simon Gresswell.

They walked away from Butlins with an impressive 3rd place – a huge turn around in fortunes after ending the last two years here in 21st & 18th places.

Relegated

Coming down from the Third Section are the students of University of Warwick, despite coming 4th last year and just missing out on a qualification place, and Thoresby Colliery Youth, who due to the usual growing pains of a young band had to withdraw, but put in a encouraging show at Butlins this year.

Both have real playing talent at different ages of development in the ranks and should fancy their chances of doing well.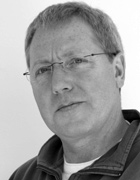 Look out

Market Rasen RPC should be a contender to look out for under the expert (and very stylish) guidance of Alan Needham, as they look to return to the form that saw them come 2nd in 2010.

17th last year was something of an odd result – especially in light of their recent 4th place at Butlins.

Last year's winners Burbage (Buxton) will be a confident defending champion after they built on their Cheltenham appearance to take 4th place at Leicester in November.

Steve Critchlow's band should be one of the short priced favourites at the bookies.

Build

Melton will also hope to build on a good performance at Leicester, where they came runner up, and at Butlins where they posted a fine top six finish.

Newhall meanwhile will hope to show that their 10th place at Leicester was a bit of a temporary blip, as they seek to post another top six finish under trombone star Kevin Holdgate.

Repeat form

Trentham Brass and Pleasley Colliery Welfare will hope for the same kind of form that saw them take 5th and 6th respectively last year, especially Pleasley after a disappointing showing at Butlins.

Malvern Hills will be led by new MD Christopher Small and could be something of a dark horse if they carry on their good recent form at this contest, whilst the talented Steve Walker (he's some trumpet player) leads Skegness as they look to build on last year's encouraging 9th place finish.

Welcome return

The experienced Brian Draper heads Bestwood Black Diamonds as they seek a top six finish after a disappointing result at Butlins, whilst Audley Brass makes a welcome return under the baton of Ian Turner after missing out last year, as does Burbage Silver directed by Edwin Stinton.

Great name

There is great news for the Area with the welcome debut of Cleobury Mortimer Concert Brass (what a fantastic name for a brass band), whilst Coleshill is another returnee with Stephen Fagg's band sure to be filled with plenty of his talented youth band performers.

Corby Silver will be looking to make a move up the results table after coming 19th last time out, whilst Ifton make their second successive appearance under the direction of Milne Robinson.

Dave Jones leads Ilkeston as they hope to carry on in the right direction up the result table, whilst Kirkby Colliery should be confident of claiming at least a top 10 finish despite last year's 11th place finish.

Emulate

Moulton 77 is lead by Roger Stevens as they seek a return to the top ten after last year's 14th place, whilst Ratby Co-operative B will look to emulate their senior counterparts if they can break into the top ten for the first time since 2008.

Stone Town makes a welcome debut under the baton of Graham Randle, whilst Syston makes an overdue return under Dennis Powell after last making it to the starting line up in 2008.

Martin Benson
---
As for a winner?

Blimey – now you are asking.

Plenty of bands – and plenty who could very well do more than enough to claim one of the four qualification places on offer.

We are opting for Ireland Colliery though with Whitwell, Market Rasen and Ratby Co-operative claiming the other Cheltenham spots.

Melton shouldn't be too far behind with the students of the University of Warwick.

Our dark horse is Thoresby Youth.

4BR Prediction:

1. Ireland Colliery
2. Whitwell
3. Market Rasen RPC
4. Ratby Coop Mid
5. Melton
6. University of Warwick

Dark Horse: Thoresby Colliery Youth
---
Audley Brass
Conductor: Ian Turner

Last 15 Years:
2011: DNC
2010: 18th (C. Hartley)
2009: DNC (rel)
2008: 13th in Third Section (S. Farrington)
2007: 13th (C. Fox)
2006: DNC (rel)
2005: 14th (K. Birch)
2004: 11th (K. Birch)
2003: 3rd in Third Section (K. Birch) (prom)
2002: 12th (K. Birch)
2001: 3rd (K. Birch)
2000: 9th (N/K)
1999: Winners of Fourth Section (prom)
1998: 4th
1997: 9th
---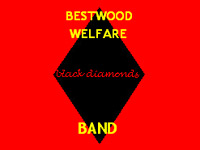 Bestwood Black Diamonds
Conductor: Brian Draper
Last 15 Years:
2011: 10th (B. Draper)
2010: 6th (B. Draper)
2009: 10th (B. Draper)
2008: 6th (D. Clark)
2007: 8th (B. Draper)
2006: =18th (B. Draper)
2005: 10th (B. Draper)
---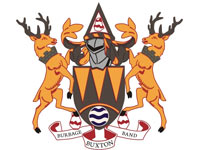 Burbage (Buxton)
Conductor: Steve Critchlow

Last 15 Years:
2011: Winners (S. Critchlow)
2010: 15th in Third Section (S. Critchlow) (el)
2009: 13th (S. Critchlow)
2008: 5th in Fourth Section (S. Critchlow) (prom)
2007: 9th (S. Critchlow)
2006: 6th (S. Critchlow)
---
Burbage Silver
Conductor: Edwin Stinton

Last 15 Years:
2011: DNC
2010: 20th (A. Ellis)
2009: 21st (A. Ellis)
---
Cleobury Mortimer Concert Brass
Conductor: Mike Amplett

Last 15 Years:
Debut
---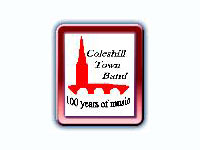 Coleshill Town
Conductor: Stephen Fagg

Last 15 Years:
2011: DNC
2010: 15th (S. Fagg)
2009: DNC
2008: DNC
2007: DNC
2006: 9th (S. Fagg)
---
Corby Silver
Conductor: R. Graves

Last 15 Years:
2011: 19th (N. Hall)
2010: 11th (R. White)
2009: 17th (G. Riseley)
2008: 19th (K. Espin)
2007: 16th (K. Espin)
2006: DNC
2005: 12th (C. Stevens)
2004: DNC
2003: DNC
2002: 14th
2001: 6th
2000: 13th
1999: DNC
1998: DNC
1997: DNC
---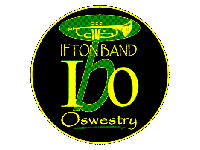 Ifton Colliery
Conductor: Milne Robinson
Last 15 Years:
2011: 15th (M. Robinson)

Last appeared before this in 1993.
---
Ilkeston Brass
Conductor: Dave Jones
Last 15 Years:
2011: 16th (D. Jones)
2010: 24th (D. Jones)
2009: 12th (D. Jones)
2008: 15th (D. Jones)
2007: 23rd (D. Jones)
2006: =18th (D. Jones)
2005: 6th (D. Jones)
2004: 5th (D. Jones)
2003: 15th in Third Section (D. Jones) (rel)
2002: 17th (D. Jones)
2001: 18th in Second Section (D. Jones) (rel)
2000: 19th
1999: 12th
1998: 13th
1997: 18th
---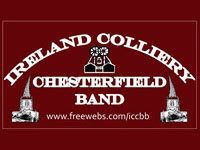 Ireland Colliery (Chesterfield)
Conductor: Ian Knapton
Last 15 Years:
2011: 2nd (I. Knapton)
2010: 17th (I. Knapton)
2009: 5th (I. Knapton)
2008: 12th (I. Knapton)
2007: 18th (I. Knapton)
2006: =20th (I. Knapton)
2005: 17th (I. Knapton)
2004: 15th (I. Knapton)
2003: DNC
2002: DNC
2001: DNC
2000: DNC
1999: DNC
1998: DNC
1997: DNC
---
Kirkby Colliery Welfare
Conductor: Stephen Berrill

Last 15 Years:
2011: 11th (S. Berrill)
2010: 5th (S. Berrill)
2009: 15th in Third Section (S. Berrill) (rel)
2008: 7th (S. Berrill)
2007: 14th (S. Berrill)
2006: 10th (A. Dennis)
2005: 4th in Fourth Section (H. Thomas) (prom)
2004: 8th (S. Berrill)
2003: 5th (S. Berrill)
2002: 15th (S. Berrill)
2001: 22nd (S. Berrill)
2000: DNC
---
Malvern Mills & District
Conductor: Christopher Small

Last 15 Years:
2011: 8th (J. Swindells)
2010: 14th (J. Swindells)
2009: 16th (J. Swindells)
2008: 14th (M. West)
2007: 16th in Third Section (M. West) (rel)
2006: 14th (M. West)
2005: 13th (N. Hall)
2004: 7th (M. West)
2003: 5th (M. West)
2002: 10th
2001: 10th
2000: 2nd in Fourth Section (prom)
1999: 2nd
1998: 16th in Third Section (rel)
1997: 13th
---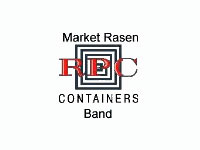 Market Rasen RPC
Conductor: Alan Needham

Last 15 Years:
2011: 17th (A. Needham)
2010: 2nd (A. Needham)
2009: 20th (S. Askew)
2008: 18th (A. Needham)
2007: 10th (A. Needham)
2006: 14th (A. Needham)
2005: 3rd (B. Mathews)
2004: DNC
2003: DNC
2002: 9th in Third Section (rel)
2001: 7th
2000: 14th
1999: 11th
1998: 3rd in Fourth Section (prom)
1997: 5th
---
Melton Borough
Conductor: Graham Sutton

Last 15 Years:
2011: 13th (G. Sutton)
2010: 23rd (G. Sutton)
2009: 19th (G. Sutton)
2008: 7th (L. Blankley)
2007: 21st (C. Hartley)
2006: =22nd (C. Hartley)
2005: 18th (C. Hartley)
---
Moulton 77 Brass
Conductor: Roger Stevens
Last 15 Years:
2011: 14th (B. Stradling)
2010: 10th (M. France)
2009: 12th in Third Section (M. France) (rel)
2008: 16th (M. France)
2007: 15th (H. Gibbs)
2006: 3rd (H. Gibbs)
2005: 11th in Second Section (H. Gibbs) (rel)
2004: 16th (I. Rainer)
2003: 13th (I. Rainer)
2002: 12th (I. Rainer)
2001: 12th (D. Goswell)
2000: 10th (N/K)
1999: Winners of Second Section
1998: 9th
1997: 10th
---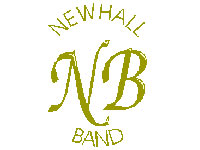 Newhall
Conductor: Kevin Holdgate

Last 15 Years:
2011: 4th (K. Holdgate)
2010: 7th (K. Holdgate)
2009: 18th (K. Holdgate)
2008: 21st (K. Holdgate)
2007: 11th in Third Section (M. Phillips) (rel)
2006: 13th (M. Phillips)
2005: 15th (M. Phillips)
2004: 2nd in Fourth Section (M. Phillips) (prom)
2003: 9th (M. Phillips)
2002: 5th
2001: 8th in Third Section (rel)
2000: 12th
1999: 16th
1998: 7th
1997: 2nd in Fourth Section (prom)
---
Pleasley Colliery Welfare
Conductor: Keith Buxton

Last 15 Years:
2011: 6th (K. Buxton)
2010: 19th (K. Buxton)
2009: 14th (D. Cutting)
2008: 20th (D. Cutting)
---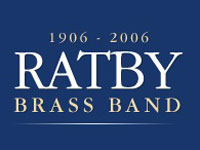 Ratby Co-op 'Mid' Band
Conductor: Geoff Newman

Last 15 Years:
2011: 12th (G. Newman)
2010: 12th (G. Newman)
2009: 13th G. Newman)
2008: 4th (G. Newman)
2007: 11th (G. Newman)
2006: 10th (G. Newman)
2005: 17th in Third Section (G. Newman) (rel)
2004: 18th (G Newman)
2003: 9th (G. Newman)
2002: 16th
2001: 8th in Fourth Section (prom)
2000: 10th
1999: 12th
1998: 14th
1997: DNC
---
Skegness Silver
Conductor: Steve Walker

Last 15 Years:
2011: 9th (S. Walker)
2010: DNC
2009: DNC
2008: DNC
2007: DNC
2006: DNC
2005: DNC
2004: DNC
2003: 8th (S. Walker)
2002: 17th (S. Walker)
2001: 24th (S. Walker)
2000: DNC
1999: 22nd (S. Walker)
1998: DNC
1997: DNC
---
Stone Town
Condcutor: Graham Randle

Last 15 Years:
Debut
---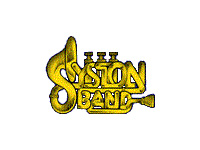 Syston
Conductor: Dennis Powell

Last 15 Years:
2011: DNC
2010: DNC
2009: DNC (rel)
2008: 15th in Third Section (D. Powell)
2007: DNC
2006: 11th (G. Sutton)
2005: 7th (G. Sutton)
2004: 12th (G. Sutton)
2003: 6th (R. Boulter)
2002: 6th
2001: 6th in Fourth Section (prom)
2000: 6th
1999: 7th
1998: 6th
1997: 6th
---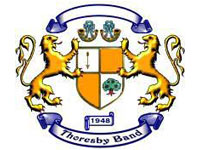 Thoresby Colliery Youth
Conductor: Christine Gent

Last 15 Years:
2011: DNC
2010: 16th (C. Gent) (rel)
2009: 8th in Fourth Section (C. Gent) (prom)
2008: 3rd (C. Gent)
2007: 7th (C. Gent)
2006: =20th (C. Gent)
---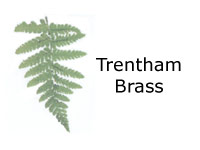 Trentham Brass
Conductor: Mike Caveney

Last 15 Years:
2011: 5th (M. Caveney)
2010: 4th (M. Caveney)
2009: 15th (M. Caveney)
2008: 8th (M. Caveney)
2007: 6th (M. Caveney)
2006: 12th (M. Caveney)
2005: 11th (M. Cavaney)
---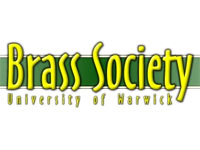 University of Warwick
Conductor: Simon Hogg

Last 15 Years:
2011: 4th in Third Section (S. Hogg) (rel)
2010: 14th (S. Hogg)
2009: DNC
2008: 3rd (S. Hogg)
2007: 5th (S. Hogg)
2006: 12th (S. Hogg)
2005: 6th (S. Hogg)
2004: DNC
2003: 10th (S. Hogg)
2002: 15th
2001: DNC
2000: 13th
1999: 4th in Third Section (prom)
1998: Winners in Fourth Section (prom)
1997: DNC
---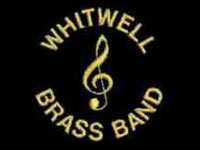 Whitwell Brass
Conductor: Simon Gresswell

Last 15 Years:
2011: 18th (L. Cooper)
2010: 21st (D. Fretwell)
2009: Winners (D. Fretwell)
2008: 10th (D. Fretwell)
2007: 14th (D. Fretwell)
2006: 17th in Third Section (D. Fretwell) (rel)
2005: 14th (K. Vernon)
2004: 16th (K. Vernon)
2003: 13th (K. Vernon)
2002: 15th
2001: 4th in Fourth Section (prom)
2000: 11th
1999: 15th
1998: DNC
1997: DNC
---
Past Qualifiers:

2011: Burbage (Buxton), Ireland Colliery Chesterfield, Rushden Town
2010: Shipston Town, Market Rasen RPC, Rushden Town, Trenthem Brass
2009: Whitwell, Dronfield, Fairfield (Buxton)
2008: Amington, Croft Silver, Thoresby Colliery Youth
2007: Cubbington Silver, Newstead Youth, Amington
2006: Wellington (Telford), Amington, Newstead Youth
2005: Matlock, Wellington (Telford), Market Rasen*
2004: Rushden Windmill, Newhall and Matlock
2003: Phoenix West Midlands Brass, Long Eaton Silver, Bakewell Silver
2002: WEM Jubilee, Leicester Cooperative, Long Eaton
2001: Carlton Brass, Shirland Miners Training, West Mercia Constabulary
2000: Raunds Temperance, Malvern Hills
1999: Audley Brass, Malvern Hills, Raunds Temperance
1998: University of Warwick, Porthywaen
1997: Porthywaen, Newham
1996: Alcester Victoria, Chapel en le Frith
1995: Kirkby Colliery, Rushden Windmill, Chapel en le Frith
1994: Banovallum Brass, Kirkby Colliery
* Market Rasen did not compete at Finals
---
Midlands bands at the Finals:

2011: 3rd, 8th, 14th
2010: 4th, 10th, 16th, 17th
2009: 2nd, 5th, 16th
2008: 3rd, 18th, 20th
2007: 2nd, 10th, 13th
2006: 10th, 11th, 20th
2005: 12th, 17th
2004: 7th, 11th, 15th
2003: 2nd, 9th, 12th
2002: 6th, 9th, 18th
2001: 1st, 5th, 6th
2000: 3rd, 6th
1999: 11th, 16th, 19th
1998: 4th, 9th