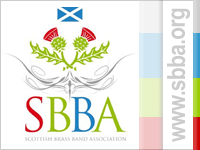 You've got to hand it to the Scottish Brass Band Association.

There is a cool, clear-headed logic to pretty much most things (although not everything) that the organisation has done in the recent past, and that thread of common sense looks set to be in evidence once again at this year's Scottish Championship in Glenrothes.

Voting

Having been lobbied to employ pre-draws given the substantial travelling distances involved in competing at the event, SBBA's decision to put the decision to the vote was surely one based on a judgement of a result not even Alex Salmond could top.

The favourable 36 votes to 13 outcome ensured that a pre-draw will be in evidence for the first time this weekend, and may well be precursor to further changes at the event in the coming few years.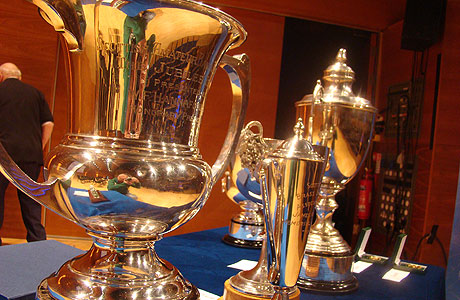 There is always plenty of silverware to be won in Scotland if not away...

Miserable

It's about time though, as once again Scotland endured a miserable Nationals return – just one top six finish from the nine bands that travelled south.

The results were worse in 2011 than 2010 - and that too some beating.

No top six finish at the Albert hall since 2000 and no winner ever in the First Section. You have to go back to 2004 to find a podium finisher in the Second Section, back to 2000 for a winner in the Third.

You need to be a brass band archaeologist to find anything of substance in the Fourth.

Only one band could actually compete at the Fourth Section Finals in Cheltenham last year.

Controversy

Never an organisation to shy away from potentially controversial issues, SBBA also decided to give the option of voting on the possibility of open adjudication, a model that has been used at the Scottish Open over the last couple of years.

The outcome of 30 votes to 19 against the move could be seen to indicate a narrowing margin of opinion on the issue, yet perhaps just as significant was the fact that the bands were consulted at all.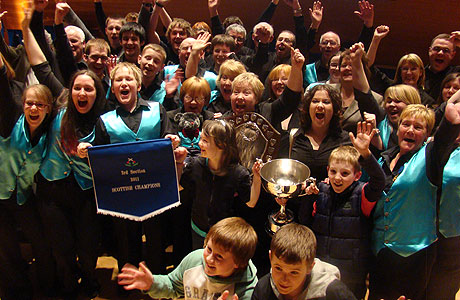 The long term youth initiative is starting to make a real mark...

Openess

The enlightened spirit of openness also extends to the box, with this year's adjudication line-up set to feature a youthful trio of David Thornton, John Doyle and Jonathan Corry in addition to the more experienced Roger Webster and Steve Pritchard-Jones.

The fact that numbers are up from 49 to 53 this year is entirely down to the Fourth Section, and is in itself an encouraging measure of current progress as well as a possible sign of things to come as SBBA's inspired youth policy starts to make a lasting impression on the nation's mainstream banding.

Meticulous

Possible talk of the re-grading of the sections in Scotland rumbles on, but in the meantime, SBBA's customary meticulous organisation is sure to be at the heart of an exciting two days of contesting in Glenrothes.

Pre-draws for now, Devo max or even full independence in the future then?

Christopher Thomas