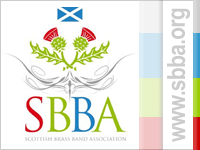 Saturday 10th March

Adjudicators: Roger Webster & Steve Pritchard-Jones

Test Piece: Cross Patonce (Goff Richards)

Pre drawn:

Commences: 2.00pm
---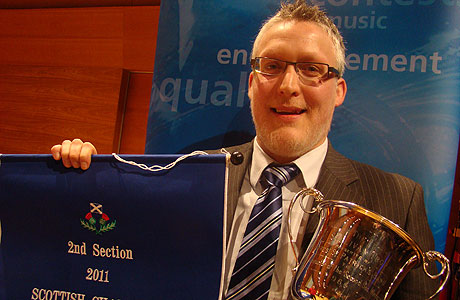 City of Discovery claimed the Second Section title in 2011

A solid looking field of twelve bands will contest the Second Section, with Brass Sounds Inverclyde and St. David's Brass the two debutantes having gained promotion from the Third Section.

It's a particularly open field that could make for an exciting contest on Goff Richards 'Cross Patonce', which is certainly causing all sorts of problems with competing bands south of the border.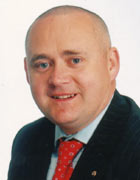 Final decision

The final decision on the qualifiers will be in the hands of the experienced judgment of Roger Webster and Steve Pritchard-Jones (below right)– and they may have quite a bit to ponder over in the box.

Many of the young players involved in this year's contest will have no recollection of the last time a Scottish band went on to win the national title – simply as since 1997 (when Bathgate was awarded the title by default due to the actual winners Rhos being wrongly disqualified) the record at the Finals has been nothing short of terrible.

Disappointment

12th & 16th last year was another major disappointment, but should have come as little surprise given that you have to go back to 2006 for the last top six finish.

Hopefully that will change this year's qualifiers.

Form guide

The field is headed by Annan Town under David Shanks, who narrowly missed out on a trip to Cheltenham last year finishing 3rd.

8th place at the Borders Entertainment contest is the only recent showing for a form guide for the band but they should enter the contest as a strong contender.

Brass Sounds Inverclyde was the pride of Scotland at Cheltenham (and London for that matter) after they gained a very creditable 5th place in the Third Section final under Lynda Nicholson.

They will be hoping to build on that on their entry to the Second Section under new conductor Gareth Bowman.

Fingers crossed

Campbeltown Brass and James McVicar will be crossing their fingers that the band's long journey will be rewarded with a good result this year after withdrawing from the First Section last year and suffering subsequent relegation.

The talented young players should be confident of making a mark with an extra year of musical maturity under their belts.

Coalburn Silver is another relegated band although a superb 2nd place at the Borders Entertainment contest will have given Gareth Bowman's players a huge confidence boost.

Consistent

Croy Silver has been a very consistent performer of late and 3rd place at the Borders contest will spur them on as they look to push closer to a qualification slot after coming 5th last time out.

Meanwhile, Dunaskin Doon's improving form which saw them come 8th last year but push up to 6th at the Borders contest could mark them out for a strong challenge under the direction of Whitburn principal cornet Chris Bradley.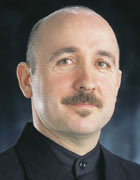 Fine shot
Irvine & Dreghorn were last in action at the Scottish Challenge Shield gaining 7th place for their efforts under John Boax.

They gave it a fine shot last year in ending 4th, so will be confident of pushing for a qualification place once more.

Kilmarnock Concert Brass will be led by the experienced Raymond Tennant as they look to improve on last year's 7th place, despite limited contest exposure during 2011.

Challenge

Reigning Fife Festival champion Shotts St. Patrick was 6th last year, also picking up the same result at the Scottish Challenge Shield and coming 5th at the Borders contest.

That mark of consistency should see them pose a challenge under the baton of Mike Marzella.

St. David's Brass will also be out to make its mark at the first attempt following their fine 10th place finish at the Third Section National Finals in Cheltenham.

If they have built on that then John Dickson's band may be sniffing around the podium places once more.

Expectations

St. Ronan's Silver will be hoping to steer themselves safely away from the relegation zone after a vulnerable 9th place last year.

Dave Robb has a solid band under his command that could well make a mark.

Finally, Tullis Russell Mills who were tipped by many to do well last but didn't live up to expectations.

Martyn Ramsay though should be even more confident this time around if they can show the form that saw them retain their Borders Entertainment title in impressive fashion.

Chris Thomas
---
As for a winner?
There are some very consistent performers vying for the top places here in another potentially close fight.
Coalburn Silver will be determined to return to the First Section and could be locked in a battle with Tullis Russell Mills for the title. We think these two should make it to Cheltenham.

They will be pushed though by the likes of Irvine & Dreghorn, Croy, Shott's and Brass Sounds Inverclyde, with our dark horse of Annan not far behind either.

4BR Prediction:

1. Coalburn Silver
2. Tullis Russell Mills
3. Irvine and Dreghorn
4. Croy Silver
5. Shotts St. Patrick
6. Brass Sounds Inverclyde

Dark Horse: Annan Town
---
Annan Town (APD)
Conductor: David Shanks
Last 16 Years:
2011: 3rd (D. Shanks)
2010: 10th in First Section (D. Shanks) (rel)
2009: 2nd in Second Section (D. Shanks) (prom)
2008: 2nd in Third Section (D. Shanks) (prom)
2007: 11th in Second Section (D. Shanks) (rel)
2006: 8th (D. Shanks)
2005: 7th (D. Shanks)
2004: 7th (D. Shanks)
2003: 9th (D. Shanks)
2002: 7th (D. Shanks)
2001: 9th in First Section (D. Shanks) (rel)
2000: 4th (D. Shanks)
1999: 9th
1998: 2nd in Second Section (prom)
1997: 2nd in Third Section (prom)
1996: 7th
---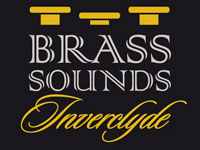 Brass Sounds Inverclyde
Conductor: Gareth Bowman

Last 16 Years:
2011: Winners of Third Section (L. Nicholson) (prom)
2010: 8th (G. Bowman)
2009: 2nd in Fourth Section (G. Bowman) (prom)
2008: 5th (A. McCorkell)
2007: 5th (A. McCorkell)
2006: 5th (A. McCorkell)
2005: 6th (A. McCorkell)
---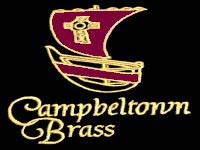 Campbeltown Brass
Conductor: Craig Anderson

Last 16 Years:
2011: DNC (rel)
2010: 8th (C. Anderson)
2009: 4th (C. Anderson)
2008: Winners of Second Section (C. Anderson) (prom)
2007: Winners of Third Section (C. Anderson) (prom)
2006: 4th (C. Anderson)
2005: 6th (C. Anderson)
2004: 6th (R. Farmer)
2003: 7th (G. Evans)
2002: 10th (G. Evans)
2001: DNC
2000: 6th in Second Section (G. Evans) (rel)
1999: 10th
1998: 6th
1997: 6th
1996: 2nd in Third Section (prom)
---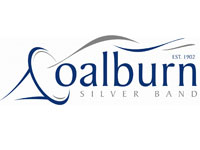 Coalburn Silver
Conductor: Gareth Bowman

Last 16 Years:
2011: 9th in First Section (G. Bowman) (rel)
2010: 2nd in Second Section (G. Bowman) (prom)
2009: Winners of Third Section (G. Bowman) (prom)
2008: 6th (G. Bowman)
2007: 3rd (G. Bowman)
2006: 3rd (G. Bowman)
2005: 2nd in Fourth Section (G. Bowman) (prom)
2004: 4th (G. Bowman)
2003: 6th (D. Grey)
2002: 8th (D. Grey)
2001: DNC
2000: 8th (E. Kerr)
1999: DNC
1998: DNC
1997: DNC
1996: DNC
---
Croy Parish Silver
Conductor: Ken Blackwood

Last 16 Years:
2011: 5th (K. Blackwood)
2010: 8th (K. Blackwood)
2009: 8th (K. Blackwood)
2008: 3rd (K. Blackwood)
2007: 6th (J. Anderson)
2006: 6th (J. Anderson)
2005: 5th (C. Bradley)
2004: 5th (C. Bradley)
2003: DNC
2002: Winners of Second Section (A. Friel)
2001: 8th (A. Friel)
2000: 11th (A. Friel)
1999: 5th
1998: 7th
1997: 9th
1996: 7th
---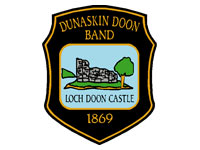 Dunaskin Doon
Conductor: Chris Bradley

Last 16 Years:
2011: 8th (J. Boax)
2010: 9th in First Section (J. Boax) (rel)
2009: 9th in Championship Section (J. Boax) (rel)
2008: 9th (J. Boax)
2007: 2nd in First Section (J. Boax) (prom)
2006: 8th (J. Boax)
2005: 5th (J. Boax)
2004: 5th (J. Boax)
2003: 3rd (J.Boax)
2002: 4th (D. Hirst)
2001: 10th in Championship (B. Keachie) (rel)
2000: 7th (A. McCutcheon)
1999: 8th
1998: 2nd in First Section (prom)
1997: 3rd
1996: 9th in Championship (rel)
---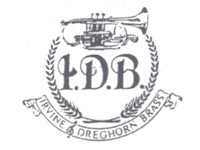 Irvine & Dreghorn Brass
Conductor: John Boax
Last 16 Years:
2011: 4th (J. Boax)
2010: 2nd in Third Section (J. Boax) (prom)
2009: 7th (D. McKellar)
2008: 2nd in Fourth Section (D. McKeller) (prom)
2007: 9th in Third Section (D. McKeller) (rel)
2006: 8th (D. McKellar)
2005: 11th (D. McKellar)
2004: 3rd (J. Boax)
2003: 6th in Second Section (J. Boax) (rel)
2002: 10th (J. Boax)
2001: DNC
2000: 4th in Second Section (J. Boax)
1999: 6th
1998: 2nd in Third Section (prom)
1997: 7th in Second Section (rel)
1996: 11th
---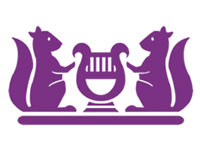 Kilmarnock Concert
Conductor: Raymond Tennant

Last 16 Years:
2011: 7th (C. Anderson)
2010: Winners of Third Section (C. Anderson) (prom)
2009: DNC
2008: 9th (A. Keachie)
2007: 8th (A. Keachie)
2006: 10th in First Section (J. Smith) (rel)
2005: 7th (A. Keachie)
2004: 2nd in Second Section (A. Keachie) (prom)
2003: 7th (A. Keachie)
2002: 6th (A. Keachie)
2001: 3rd (A. Keachie)
2000: 3rd (A. Keachie)
1999: 7th in First Section (rel)
1998: 9th
1997: Winners of Second Section (prom)
1996: Winners of Third Section (prom)
---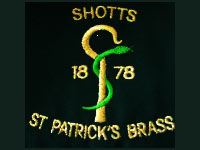 Shotts St. Patrick's
Conductor: Michael Marzella

Last 16 Years:
2011: 6th (M. Marzella)
2010: 4th (M. Marzella)
2009: 6th (G. Lindsay)
2008: 5th (M. Marzella)
2007: 10th (A. Duguid)
2006: 5th (B. Keachie)
2005: Winners of Third Section (A. Duguid) (prom)
2004: 9th in Second Section (S. Kerwin) (rel)
2003: 10th (S. Kerwin)
2002: Winners of Third Section (S. Kerwin) (prom)
2001: 6th (S. Kerwin)
2000: 5th (B. Allan)
1999: 10th
1998: 10th in Second Section (rel)
1997: 12th
1996: 6th
---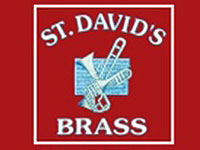 St. David's Brass
Conductor: John Dickson

Last 16 Years:
2011: 2nd in Third Section (J. Dickson) (prom)
2010: 3rd (J. Dickson)
2009: 4th (J. Dickson)
2008: 3rd (J. Dickson)
2007: 4th (J. Dickson)
2006: 11th in Second Section (J. Dickson) (rel)
2005: 11th (J. Dickson)
2004: Winners of Third Section (J. Dickson) (prom)
2003: 3rd (J. Dickson)
2002: 3rd (J. Dickson)
2001: 4th (J. Dickson)
2000: 9th (J. Dickson)
1999: 7th
1998: Winners of Fourth Section (prom)
1997: 7th
1996: 11th
---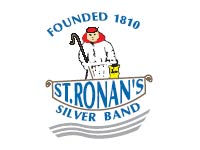 St. Ronan's Silver
Conductor: David Robb

Last 16 Years:
2011: 9th (D. McLeod)
2010: 11th (C. Farren)
2009: 10th in First Section (A. Knox) (rel)
2008: 9th (A. Knox)
2007: Winners of Second Section (A. Knox) (prom)
2006: 9th (A. Knox)
2005: 9th (D. McLeod)
2004: 3rd (D. Mcleod)
2003: 2nd in Third Section (D. McLeod) (prom)
2002: 4th (C. Bradley)
2001: 9th (D. Robb)
2000: 4th (D. Robb)
1999: Winners of Fourth Section (prom)
1998: 5th
1997: 4th
1996: 7th
---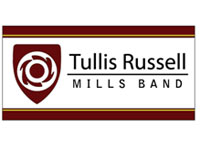 Tullis Russell Mills
Conductor: Martyn Ramsay

Last 16 Years:
2011: 10th (M. Ramsay)
2010: 5th (J. Hinckley)
2009: 3rd (J. Hinckley)
2008: 4th (G. Lindsay)
2007: 4th (G. Lindsay)
2006: Winners of Third Section (A. Morrison) (prom)
2005: 3rd (D. Neil)
2004: 8th (D. Neil)
2003: 11th in Second Section (D. Neil) (rel)
2002: 8th (S. Barker)
2001: 2nd in Third Section (S. Barker) (prom)
2000: 6th (J. Morahan)
1999: 7th in Second Section (rel)
1998: 12th
1997: 10th in First Section (rel)
1996: 8th
---
Past Qualifiers:

2011: City of Discovery, Granite City Brass
2010: Dalkeith & Monktonhall, Coalburn Silver
2009: Arbroath Instrumental, Annan Town
2008: Campbeltown Brass, Johnstone
2007: St. Ronans, Granite City
2006: City of Discovery Brass, Barrhead Burgh
2005: Granite City Brass, Lochgelly
2004: Barrhead Burgh, Kilmarnock Concert Brass
2003: Newmilns & Galston, Arbroath Instrumental
2002: Croy Parish, Kirkintilloch Kelvin Brass
2001: Livingstone Brass, Tayport Instrumental
2000: Johnstone Silver, City of Discovery Brass
1999: Bon Accord Silver, Barrhead Burgh
1998: Tayport Instrumental, Annan Town
1997: Kilmarnock Concert Brass, Bathgate
1996: Longannet Colliery, Barrhead Burgh
1995: Tullis Russell Mills, Dalkeith and Monktonhall
---
Scottish bands at the Finals:

2011: 12th, 16th
2010: 12th, 13th
2009: 10th, 11th
2008: 10th, 12th
2007: 12th, 13th
2006: 4th, 6th
2005: 6th, 15th
2004: 3rd, 10th
2003: 5th, 11th
2002: 8th, 16th
2001: 8th, 15th
2000: 4th, 9th
1999: 3rd, 10th
1998: 13th, 16th