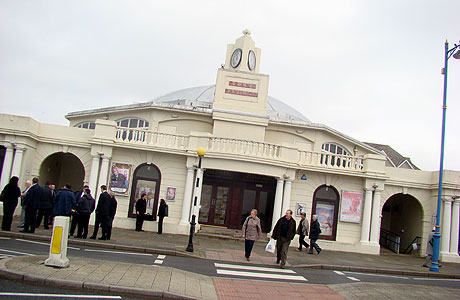 Art deco by the sea...

The 2012 Welsh contesting season will kick off on Saturday when 11 bands head for the art deco surroundings of the Grand Pavilion on the seafront at Porthcawl for the 15th Welsh Open Entertainment Championship.
The event has attracted national television coverage in the past few years and has become an increasingly popular entertainment contest with the banding community in the Principality.
Support

Thanks to long term support from the local council and the South Wales Miners Welfare Trust Scheme, it now provides an important competition on which bands can build towards the Area Championships along the coast in Swansea in a month's time.
The open adjudication format and wide stage allows the contenders to showcase their visual as well as musical strengths (and sometimes weaknesses), with the experienced John Berryman (right) making a welcome return to Wales to pass judgment on their 20 minute programmes.

And the bands are all making the trip to the seaside to compete for the first prize of £1,000 and the chance to be able to get their hands on the magnificent CISWO Challenge Cup.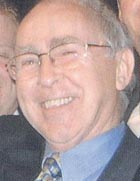 Solid Silver

The solid silver cup is insured for over £20,000 and was rescued from obscurity by the Federation organisers in 1998 and given a superb overhaul – although they subsequently found out that it was originally used as a bowls trophy!
There are additional prizes on offer for the podium finishers as well as an extra £300 for the band providing 'The Most Entertaining Stage Presentation' and £300 for the highest placed First Section band not in the main prizes.
The keenly fought 'Best Soloist' prize will see the winner presented with the Secretary's silver rose bowl.
Bursary Award

With a long tradition of self-improvement amongst the Welsh mining community, there will also be the presentation of the Graham Rees Memorial Award.
This will be presented on behalf of Anne Veronica Rees and will see a £500 bursary given to a young player to help with their ongoing musical studies.
The announcement of the recipient will be made during the day.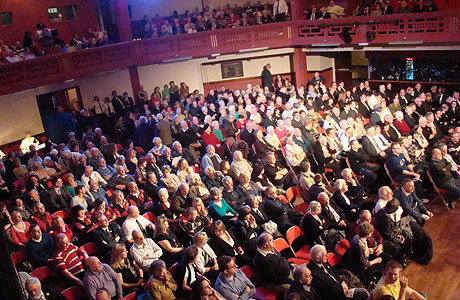 Packing 'em in at Porthcawl

Reigning champion

The line-up is headed by reigning champion Tredegar directed by Ian Porthouse, who will be seeking their 10th victory at the contest.
Their last competitive appearance was in claiming a podium finish at Brass in Concert, where they took the plaudits for their inventive programming and high class playing – although, disappointingly for them, not the title.

If they can produce that type of form then they will be favourites to make it a hat trick of victories here and take home the £1,000 first prize.
Scottish Open champion

It will also be interesting to see what the Scottish Open champion Tongwynlais Temperance brings to the event, after a curious start to their season at the Butlins Mineworkers Championship in Skegness.
There they didn't perform anywhere near their best in either discipline of the contest, ending 10th overall against a field they should have had high hopes of beating.
They will need to significantly improve on that if they are to claim their first 'Open' title, although you can be sure Philip Harper will have something up his sleeve to ensure their efforts do not fall flat again.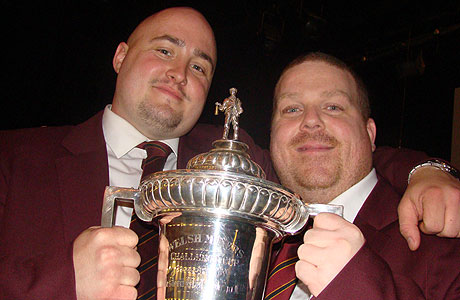 Little smashers... Tredegar's Danny Winder and Dewi Griffiths with the trophy

Different
BTM didn't enjoy their first competitive outing of the season either at Yeovil, where directed by Tom Davoren they ended in a disappointing 8th place.
They have won the Welsh Open on three previous occasions and pushed Tredegar hard last year in coming runner up.

They can always be relied to bring something different and exciting to the stage too, as was shown in winning the Wychavon contest last year, and if they have rid themselves of that early season torpor they should be confident of battling for the title once more.
West Wales

The West Wales challenge will be spearheaded by Burry Port, who ended 2011 in fine style, winning the Welsh League Championship Section contests on their home patch and at Blaenavon – beating BTM in the process.
If they have built on that form then they should be confident of pushing up the results table from last year's 7th place.
North Wales

Making the trip down from North Wales for the first time will be Northop, who have continued to build impressively over the last couple of seasons under the baton of Tom Wyss.
They claimed the North Wales Championship title late last season to go with promotion from the Senior Trophy, and will be looking to make an immediate impression against their rivals ahead of the Area contest at Swansea.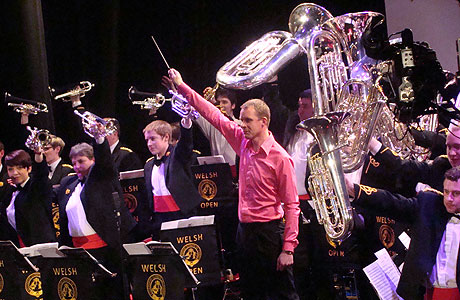 Pointing in the right direction for Tongwynlais

Welsh League Champions

Joint Welsh League champions Tylorstown and Abergavenny Borough didn't make much of a mark here 12 months ago, coming 10th and 11th respectively, but should be confident of doing much better this time around after both made solid progress last season.
Tylorstown has enjoyed five consecutive podium finishes at their last five contests under the baton of Gary Davies, whilst Craig Roberts has turned around the fortunes of Abergavenny.
Exciting

One band to look out for though may be City of Cardiff (Melingriffith), after they delivered an exciting programme last year under the direction of Gareth Ritter to come 5th.
The only blip on an impressive 2011 season came at Cheltenham where they failed to impress, so the Welsh League First Section champion will be determined to start 2012 on a better note.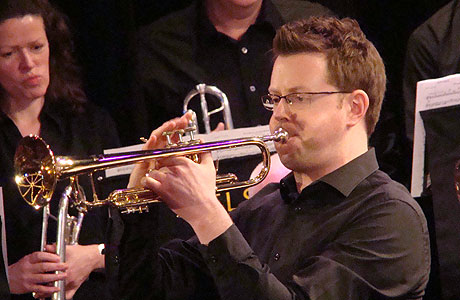 Exciting talent on display with City of Cardiff

Impressive Pont

In contrast, Pontardulais certainly enjoyed their trip to Cheltenham where they came 5th.

Paul Jenkins has an increasingly impressive band under his command as they seek to improve on last year's 8th place finish.
Promising

2011 was a bit of an inconsistent year for Markham & District as they tailed away after a promising start, so they will be looking to make an impression under the baton of Adrian Morton.

Lewis Merthyr meanwhile will certainly be looking to build on the form that won them the Welsh Eisteddfod contest here last year in such impressive fashion.
Start time and coverage

The contest commences at 12.00 noon, with 2 draws for order of play at 11.00am and 2.00pm and a comfort break at the halfway point.
4BR will be there to give our live coverage opinions on the action as it happens both on the 4BR site and on Twitter at: #porthcawl2012.
Tickets can be purchased in advance form the Grand Pavilion booking office on 01656 815995.
---
Who will win?
Given the form book, it would appear that the short priced favourite to retain the title will be Tredegar, although both Tongwynlais and BTM could have something to say about that.
Northop should provide a strong challenge with Burry Port and City of Cardiff battling for a top six finish.
Our dark horse is Pontardulais.
4BR Prediction:

1. Tredegar
2. Tongwynlais Temperance
3. BTM
4. Northop
5. Burry Port
6. City of Cardiff (Melingriffth)
Dark Horse: Pontardulais