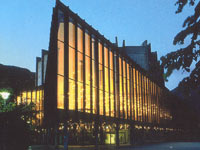 Fifth Division:
Adjudicators: Gavin David Lee & Bjorn Sagstad
Friday 10th February (10.30am)
---
A new foundation stone has been laid by the Norwegian Music Federation with the creation of this Fifth Section.

And it is one that could lead to banding in the country growing even stronger at all levels in the coming years.
Hard to believe that the Nationals themselves started in 1979, with a Third Division added in 1983 and a Fourth in 2003: Now we have a Fifth, as close on 80 bands descend on Bergen for these vibrant Championships.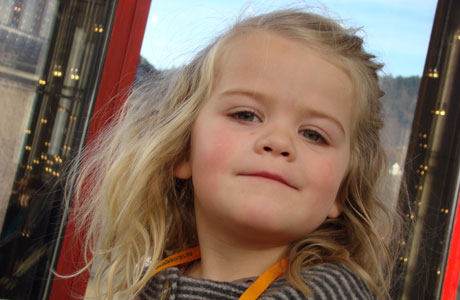 Another generation is welcomed into Norwegian banding...

Progress

In years to come who knows what could happen as that progressive sense of brass band inclusiveness permeates ever further into the musical consciousness of the nation.
Plenty to look forward to then in the Peer Gynt Hall on Friday morning, as 12 bands take their turn in creating a little bit of Norwegian banding history.
Debutants

There are six debutants, with one band making its second appearance and a third, it's third.
First timers Alsvag will kick things off on the stroke of 10.00am with a performance of their own choice selection of Malcolm Arnold's 'Little Suite for Brass' – appropriate in many ways as it was the piece played by the first Third Division winners, Fotlandsvag Musikklag back in 1983.
They will be followed by another debutant in Tysvaer Brass, who come to the contest with a bit of decent form behind them after coming runner up in the Third Division at SIDDIS late last year.

They will pin their title hopes on 'The Saga of Tyrfing' by Jacob Vilhelm Larsen.
Strong challenge

Two bands that have come down from the Fourth Division should provide a strong challenge in the shape of Brummunddal Brass and Floro Hornmusikk, both of which have a few years of contesting experience to fall back on.
Brummunddal will try their luck with Jan van der Roost's 'Toccata Festivo', whilst Floro have opted for 'Purcell Variations' by Kenneth Downie.
New bands

Two new bands end the first half of the contest with Saksumdal Musikkforening, playing John Golland's 'Prelude, Song & Dance' and Bertnes Brass showing their ambition with Edward Gregson's revised version of 'Laudate Dominum'.
Hetlevik Musikklag will be hoping to make an immediate mark following their drop down a Division with Peter Graham's 'Haslemere Suite', whilst debutants Alvik Musikklag have chosen Eric Ball's classic 'St Michael's Mount' to showcase their talents.
SIDDIS

Sotra Brass makes its second National appearance boosted by a fine 4th place at SIDDIS. They have opted for Philip Sparke's 'A Celtic Suite'.

Meanwhile, the fabulously named Filadelfia Hororkester Drammen makes its debut courtesy of a Torstein Aagaard-Nilsen work called 'New Waves'.
That just leaves two bands who will be looking to make a serious impression on the results following their drop down a Division, with Rudsbygd Brass playing 'Arkansas' by Jacob de Haan and Fjordbrass Lavik rounding off the contest with 'Dimensions' by Peter Graham.
---
Picking a winner?
Hard to say really. To misuse an old cliché – everyone's a winner here anyway.
Still we will put our necks on the block and go for Tysvaer Brass, closely followed by Hetlevik, Bertnes, Sotra, Floro and Alvik. Our dark horse has to have a great name, so we plumb for Filadelfia Hororkester Drammen to do us proud at the bookies.
4BR Prediction:
1. Tysvaer Brass
2. Hetlevik Musikklag
3. Bertnes Brass
4. Sotra Brass
5. Floro Hornmusikk
6. Alvik Musikklag

Dark Horse: Filadelfia Hororkester Drammen
---
Alsvag Brass Band
Conductor: Oddvar Nostdal
2012 Draw: 1
Own Choice Selection: Little Suite No 1 (Malcolm Arnold)
National Record:
Debut this year
Last Year: DNC
Own Choice Selection:
---
Tysvaer Brass
Conductor: Clive James Zwanswiniski
2012 Draw: 2
Own Choice Selection: The Saga of Tyrfing (Jacob Vilhelm Larsen)
National Record:
Debut this year
Last Year: DNC
Own Choice Selection:
---
Brummundal (Nordaasen Musikkforening)
Conductor: Martin Schadlich

2012 Draw: 3
Own Choice Selection: Toccata Festiva (Jan van der Roost)

National Record:
2011: 21st (Morten Sanner)
2010: 13th (Morten Sanner)
2009: =21st (Morten Sanner)
2008: =13th (Karsten Dalsrud)
2007: 4th (Karsten Dalsrud)
2006: DNC
2005: 8th (Botolv Gjeldaker)
2004: 9th (Botolv Gjeldaker)
2003: 10th
2002: 13th
2001: DNC
2000: DNC

Last Year: 21st

Own Choice Selections:
2011: The Dark Side of the Moon
2010: Tamarn & The Armed Man: Time for Peace
2009: Inspiration
2008: Anglian Dances
2007: Chorale and Variations
2006: DNC
2005: Inspiration
---
Floro Hornmusikk
Conductor: Jason Burn

2012 Draw: 4
Own Choice Selection: Purcell Variations (Kenneth Downie)

National Record:
2011: 18th (Jason Burn)
2010: =21st (Kjetil Hoidal)
2009: =19th (Kjell Erik Husom)
2008: =7th (Kjell Erik Husom)

Last Year: 18th

Own Choice:
2011: Music for a Festival
2010: Symphonic Suite for Brass Band
2009: Connotations
2008: Rhapsody in Brass
---
Saksumdal Musikkforening
Conductor: Erik Sorlien
2012 Draw: 5
Own Choice Selection: Prelude, Song & Dance (John Golland)
National Record:
Debut this year
Last Year: DNC
Own Choice Selection:
---
Bertnes Brass
Conductor: Borre Birkeland
2012 Draw: 6
Own Choice Selection: Laudate Dominum (Edward Gregson)
National Record:
Debut this year
Last Year: DNC
Own Choice Selection:
---
Hetlevik Musikklag
Conductor: Einar Gjelsvek

2012 Draw: 7
Own Choice Selection: Haslemere Suite (Peter Graham)

National Record:
2011: 19th (Einar Gjelsvek)
2010: 10th (Egil Magnussen)
2009: =16th (Oyvind Nikolaisen)
2008: =13th (Jan Arne Pupe)
2007: 13th (Jan Arne Pupe)
2006: 12th (Jan Arne Pupe)

Last Year: 19th

Own Choice Selection:
2011: Anglian Dances
2010: Music for a Festival
2009: Second Suite in F Major
2008: Partita for Brass
2007: Triptych
2006: A Malvern Suite - Philip Sparke
---
Alvik Musikklag
Conductor: Torbjorn Dagestad Jr
2012 Draw: 8
Own Choice Selection: St Michael's Mount (Eric Ball)
National Record:
Debut this year
Last Year: DNC
Own Choice Selection:
---
Sotra Brass
Conductor: Thor Arne Pedersen
2012 Draw: 9
Own Choice Selection: A Celtic Suite (Philip Sparke)
National Record:
2011: DNC
2010: 23rd (Espen Selvik)
Last Year: DNC
Own Choice Selection:
2011: DNC
2010: Laudate Dominum
---
Filadelfia Hornorkester Drammen
Conductor: Thor Willy Karlsen
2012 Draw: 10
Own Choice Selection: New Waves (Torstein Aagaard-Nilsen)
National Record:
Debut this year
Last Year: DNC
Own Choice Selection:
---
Rudsbygd Brass
Conductor: Per Kristian O Syversen

2012 Draw: 11
Own Choice Selection: Arkansas (Jacob de Haan)

National Record:
2011: 20th (Per Kristian O Syversen)
2010: =17th (Botolv Gjeldaker)
2009: =21st (Morten Fagerjord)
2008: =17th (Grethe Berntsen)
2007: =6th (Botolv Gjeldaker)
2006: =12th (Grethe Berntsen)
2005: =12th (Grethe Berntsen)
2004: =13th (Grethe Berntsen)

Last Year: 20th

Own Choice Selection:
2011: Four Cities Symphony
2010: Labour and Love
2009: A Gallimaufry Suite
2008: Laudate Dominum
2007: Anglian Dances
2006: Schattdorf Impressions / Country Scenes
---
Fjordbrass Lavik
Conductor: Jason Burn

2012 Draw: 12
Own Choice Selection: Dimensions (Peter Graham)

National Record:
2011: =22nd (Jason Burn)
2010: 7th (Jason Burn)

Last Year: =22nd

Own Choice Selections:
2011: Legend in Brass
2010: Laudate Dominum