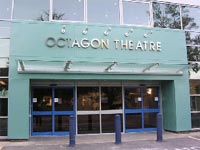 The Butlins Mineworkers Championship in Skegness may now provide the big money kick off to the season for many leading bands, but the Yeovil Entertainment Contest remains a highly enjoyable and lucrative entertainment event – and an early indicator of emerging contesting form for the year ahead.
Now in its 35th year it once again takes place in the snug surroundings of the Octagon Theatre, right in the centre of the pleasant South Somerset town.
Impress
Impress

11 Championship Section bands line up to see which of them can impress adjudicator Alan Fernie (below right) and carry off the Chris Palmer Shield, which has been presented to the winning band since 1978.

The lure of huge prize money far to the east has meant that the overall quality has occasionally suffered over the past few years.

Sardines

However, this year there is an added contesting spice with the Butlins champion Flowers heading a field that includes defending champion, and Butlins 'Best Entertainment' programme winner Woodfalls, as well as last year's runner BTM and former champions Aveley & Newham, Mount Charles, St Austell and Camborne amongst others.
The contest format has evolved in the last couple of years too, with the organisers actively seeking the views of the competing bands.

Following consultation, it has become an open adjudication event, so the fun and games are not just for the pleasure of the audience which packs in here like sardines.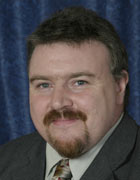 Excellent
The excellent organisation of Christine Buckland and her team means that the day runs smoothly from start to finish, whilst that knowledgeable audience is appreciative of every band's efforts – tasteful, funny or downright teeth curling bad as the case maybe.
In addition to the podium prizes (£2,000 to the winners, £1,000 for second, £750 for third) there are also awards for the 'Best Soloist', 'Best Section' and 'Best Soprano'.
Untouched
Format

The playing format remains untouched – the competitors having to deliver a 25-minute own choice entertainment programme. It all kicks off at 10.00am, with the contest likely to end with the announcement of the results around 6.00pm.

Return

Nine of last year's competitors return, headed by the pre-contest favourites Flowers under the baton of Paul Holland.
They were fine value for their successful Butlins defence, although their entertainment programme didn't quite catch the fancy of the judges on the day – ending 4th.

No real out and out fun and games, although there was plenty of ensemble and solo quality on display in a well balanced set. If they can repeat that form they should be the band to beat – although they will be wary that they came here last year as Butlins champion and ended up in 4th place too.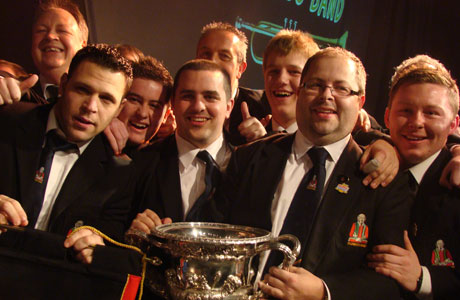 Can Flowers add more early season silverware to their trophy cabinet?

Obstacle

The chief obstacle to a sixth title will surely come from reigning champion Woodfalls.

They have started to make a name for themselves in the entertainment genre – claiming their first Yeovil title last year with an innovative programme under the baton of Gareth Pritchard.

At Butlins Paul Lovatt-Cooper took them to a new level – with a set that was full to the brim with showmanship and pizzazz – and a fair amount of classy ensemble and solo playing too.

It was a heady mix – and one that may well raise the rafters here too.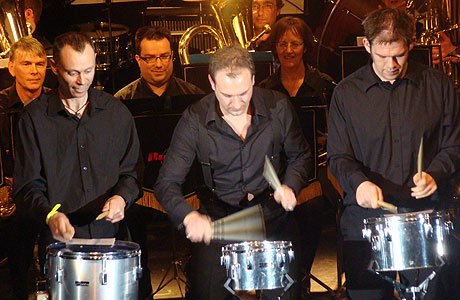 Centre Stage - Can PLC help Woodfalls retain their title?

Welsh challenge

The Welsh challenge comes from BTM, who can always be relied upon to try something a little bit different to tickle the fancy.

What that will entail this year is anyone's guess, but under the baton of Tom Davoren they are a band that can blow very hot when they are in the right mood.
Cornish contenders

There is sure to be a strong challenge from Cornish contenders, with the improving Mount Charles once more led by the experienced John Maines.

Third last year, they could be a good each way bet for another podium finish although a bit more of a long shot to pick up a second title – a decade after their first in 2002.

Camborne claimed their only victory to date back in 1993, but like Mount Charles they have been making solid progress under the baton of Kevin McKenzie – although they could only manage 7th place last year.
Runner up in 2008 and in and around the top six ever since, they could spring a surprise and push for another podium finish - although the odds on another win may be a long shot at the bookies.
Warm welcome

There is sure to be a warm welcome for Richard Evans, as Tricky Dicky returns at the helm of St Austell.

The great entertainer hasn't lost his contest winning charisma, as was shown in leading Leyland to the Brass in Concert Championship, and amazingly, he first won this title 30 years ago with them too.
Can he do it again with a young and talented band? You just wouldn't bet against him would you now?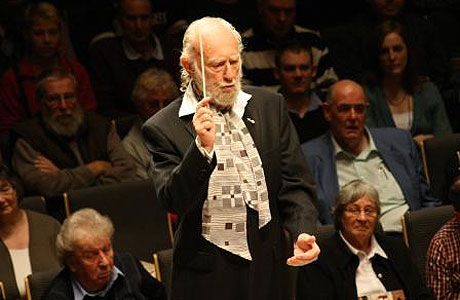 Still going strong... another title 30 years after his first for Richard Evans?

Improving

Paul Cosh once more leads the improving Sherborne, looking to build on a solid showing last year when they came 9th, whilst Bournemouth Concert Brass returns for the first time since 2009 under the baton of Cpt Dave Barringer, boosted by their promotion to the top section following a fine 2011 season.
London

The London challenge is provided by 2005 winners Aveley & Newham, who have shown over the years that they are more than capable of pushing for a podium finish.

After period of rebuilding under Nigel Taken's baton they are starting to find their contesting feet once more as shown in their successful return to the Grand Shield.
Former First Section National Champions Friary Guildford just missed out in joining Aveley a step close to the British Open, although they haven't really shone at this event as yet.

Chris King is a talented MD, who can be assured of bringing the best out of a dependable ensemble.
Debut

That just leaves the debutants of Portishead who will take to the stage under the baton of Kevin White.

It's a big step up in class, but with the 'Devil' to come in Torquay, this could provide the band with an ideal opportunity of taking a few confidence boosting scalps.
---
4BR Prediction:
A harder one to call than you may think – although on paper it looks like it could well be a straight fight between the two bands that topped the tables at Butlins.
Flowers had the stamp of quality about them all weekend there, but it was Woodfalls who certainly tickled the fancy of the entertainment judges – and the crowd.

They may just do that again.
BTM should be in the mix if they have been able to put in the hard graft, whilst Mount Charles and Aveley & Newham could push them for a podium finish.

Camborne will be an interesting band to listen out for, whilst you can never, ever, write off the chances of Richard Evans with our dark horse St Austell.
1. Woodfalls
2. Flowers
3. BTM
4. Mount Charles
5. Aveley & Newham
6. Camborne

Dark Horse: St Austell