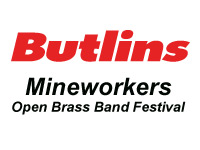 First Section:
Reds
Saturday 21st
Commences: 10.00am
Adjudicators: Stephen Sykes & Richard Marshall
Test Piece: High Peak (Eric Ball)
First Prize: £2,000 plus Champions Banner
Second Prize: £1,000
Third Prize: £700
Fourth Prize: £500

CISWO Challenge Trophy for Highest Placed Mining Band
---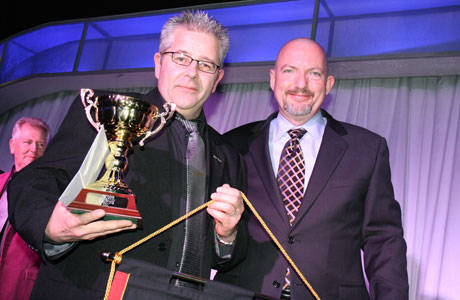 Can City of Sheffield unite to claim the title once more?

Eric Ball's magnificent 'High Peak' provides the stern test of musical character for the 23 competitors in the First Section.
Written for the 1969 National Championships of Great Britain it is rightly considered as one of his finest compositions – a rhapsody perhaps in name only – more a metaphor for the attainment of Christian fulfilment.

As Ball (right) himself wrote: "Where – or what – the 'High Peak', and the attainment, the listener must decide for himself."
Rhapsodic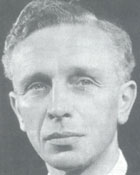 It is certainly rhapsodic in nature – full of passion, nostalgia and a sense of soul inspiring destiny, even though it is written in four very distinctive (if continuous) movements.

From its opening portrayal of the climber's vision - 'Behold the highest peak, glittering in the air', through the burden of aspiration and ascent, and finally to the uninhibited sense of joyful achievement at reaching the summit, it draws deeply from the composer's rich vein of musicality.
Storm

Technically it no longer poses the challenges it once did at – although at this level, the famous 'storm' scene will still take some playing if it's really to evoke the imagery of the full force of a deadly squall buffeting the small figure of a lonely mountaineer on a vertiginous slope.
Those who do conquer 'High Peak' successfully may not feel any real sense of religious experience – but they will definitely feel as if they have achieved something of personal musical worth.

And that is what still makes it such a wonderful piece of brass band music.
Massive field

The massive field is made up of 11 returnees from last year, plus four bands who have since been promoted nationally from the Second Section. Plenty for both Steve Sykes and Richard Marshall to sit back and enjoy in the comfort of the adjudicator's box then.
As in the top section, the reigning champion will look to retain their title and bag the first prize of £2,000.
UNITE the Union (City of Sheffield) may now have a name that will take some writing on the trophy if they are triumphant, but after a fine 2011 that included promotion from the Senior Trophy, you wouldn't be surprised if they do win again under the baton of the experienced Derek Renshaw.
A strong challenge is sure to come from close rivals Yorkshire Imperial Urquhart Travel, who also enjoyed a good 2011, coming runner up here and going on to secure a podium finish at the National Finals in Cheltenham.

David Nesbitt has an ambitious band under his command and one that could well go one place better this year.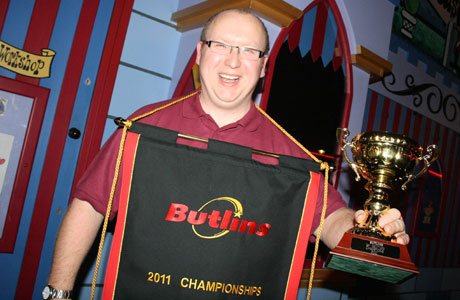 Who will be celebrating this time around then?

Yorkshire runners

Yorkshire also provides fancied runners in Drighlington who were in the top section this time last year, Kippax, Stannington, the returning Old Silkstone, and the fast rising South Yorkshire Police, who came 4th in the Second Section before going on to win the Second Section title in Bradford and claim a podium finish at Cheltenham.
Midlands strength

As always there is a strong Midlands presence, led by Langley, who came 4th last year, whilst the likes of Foresters Brass 2000 (5th), Carlton Brass (6th), Enderby (12th) and Harborough (20th) will be looking to make a mark on the results table.
Shirland Welfare, Cawston and Bedworth concentrated on the Midlands Area last year so will be looking for an early season confidence booster, whilst the promoted duo of Leicester Co-op SMW, who had a great 2011 under Graham Jacklin and Blidworth Welfare, will be looking to make an immediate impression at the higher level.
Long journey

GT Group Peterlee makes the journey down from the North of England under the baton of Black Dyke's tuba star Joe Cook, whilst Rogerstone makes the long trek from the South Wales valleys boosted by some solid performances in the Welsh League series last year.

Meanwhile, Haydock make the trip across from the North West as they look to build on the good form they showed in making it through to the Second Section National Finals last year.
London

The London & Southern Counties is well represented by the promoted Becontree Brass who put in a solid performance in claiming a top 10 finish at Cheltenham, whilst Ipswich & Norwich Co-op will be looking to claim a top six finish after coming 8th last year.

Kidlington Concert will be keen to improve on last year's 18th place, whilst Cawston will hope to try and push into the top after coming 13th.

Iwan Fox
---
Who do we think will come out on top in more ways than one on 'High Peak'? '
It would appear that the two Yorkshire heavyweights of reigning champion UNITE the Union (City of Sheffield) and Yorkshire Imperial Urquhart Travel could be the bands to beat if they have been able to carry on the form they showed last year, with Imps just getting the nod from us.
Behind them it could well be a very close call with 4BR having a sneaky fancy for Leicester Co-op to lead a contingent that may also include Carlton Brass, Drighlington and Foresters Brass 2000. Our dark horse is Ipswich & Norwich Co-op.
4BR Prediction:
1. Yorkshire Imperial Urquhart Travel
2. UNITE the Union (City of Sheffield)
3. Leicester Co-op SMW
4. Carlton Brass
5. Drighlington
6. Foresters Brass 2000

Dark Horse: Ipswich & Norwich Co-op