Back to Introduction and categories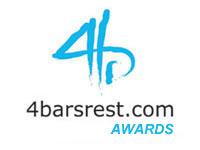 The brass band world has hundreds of quite outstanding performers in its ranks; from the USA to New Zealand, Championship Section to Youth.

However, there is more to being recognised as a master of your craft than just being a singular performer of brilliance. It is rare for just one player to win a contest for a band – very rare indeed. You also have to be part of a team.

These five nominations for consideration did just that and more during 2011 for us – from solos to the leadership of their band on the contest and concert stages.

There were plenty of talented performers to choose from, but we have opted for Glen Van Looy, Les Neish, Camilla Soderstrom Tveit, Dewi Griffiths and Lucy Murphy.
---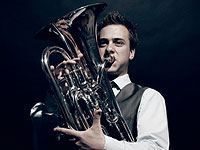 Glen Van Looy

The very model of a very modern euphonium virtuoso.
Unashamedly professional, he is the ultimate example of the new breed of international brass band performer.
As a soloist he is fast becoming the finest exponent of his craft in the banding world – winning individual awards at Euro Brass, Senior Cup and National Finals, as well as releasing a stunning new solo CD.

As a band performer he has the rare chameleon like ability to blend into the ensemble, only to reappear with startling vividness when called upon to shine.

He is worth his musical weight in gold.
---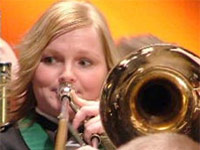 Camilla Soderstrom Tveit

The most remarkable of performers, Manger's bass trombonist defies your expectations in the most delicious of ways every time you hear her play.
Manger's truly memorable renditions of Torstein Aagaard Nilsen's, 'Old Licks Bluesed Up' at both the Norwegian National and Europeans Championship were based around this fulcrum of exceptional talent.
However, there was much more to her playing than that showcase spotlight.

Capable of producing a sound that re-aligns spinal vertebrae allied to a nimble free flowing delicacy that many a top line tenor trombonist would die for, her performances in 2011 were the stuff of breathtaking brilliance.
---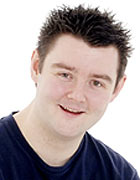 Les Neish
What a talent. As a performer and musical personality he ranks with the very best in the musical world – and showed that in spades throughout 2011.
His CD release was a delicious example of performance excellence, whilst his tour of the southern hemisphere not only saw him thrill audiences with his virtuosity, but introduced literally thousands of young children to the joy of playing a brass instrument with his engaging, inspirational teaching.

Wherever he goes he leaves people with broad smiles on their faces – from the biggest concert hall stages to young offenders institutions and even the smallest school classroom.

That takes some doing.
---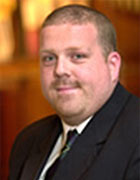 Dewi Griffiths

Tredegar's top man was the pick of the best principal cornets in the banding world in 2011 – rounded off by an outstanding personal contribution in winning the 'Best Principal Cornet' prize at Brass in Concert.
A rare combination of high class soloist and rock solid section leader, his talent was in demand all year – from a trip to play with Eikanger at the Norwegian Nationals, to leading his own M2 Band with the baton to the Fourth Section National title at Cheltenham.

All that and he rarely put a foot wrong in the hot seat at the Masters champions.
---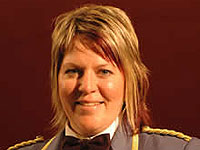 Lucy Murphy
A beacon of flugel excellence and artistry during 2011 – and one of the main reasons why Brighouse & Rastrick was so damn successful too.

Long admired as contest performer of quality, she revelled in the demanding spotlight at West Riding.
She was the fulcrum around which a truly memorable 'Paganini Variations' was based in winning the Yorkshire Area, whilst in contrast she was also the rock on which Brighouse relied on in claiming a podium finish at the English Nationals – especially when all around here others were losing their bearings on 'Concerto Grosso'.
Bold and fearless at the Open and again at the Nationals, it was hard to think of a better banding performer all year.