Back to Introduction and categories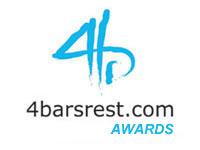 Always an interesting category this one, with such a diverse list of potential winners to choose from.

Although there was plenty of doom and gloom to report on, there were also plenty people prepared to take a punt on doing something innovative too.

Our five come from differing areas of the banding movement.
---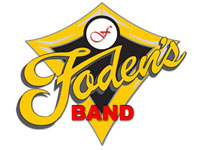 Foden's Solo & Quartet Competition

Not often top level brass bands decide to really invest in grass roots banding, but Foden's is leading the way – especially with this new solo & quartet competition in their home town of Sandbach.
The format may have been traditional, but the link to local businesses (including the chance to have a spin in a top of the range Audi sports car), the sense of inclusiveness and constructive competition was the key to its undoubted success.

A foundation stone was laid on which a major event can be built.
---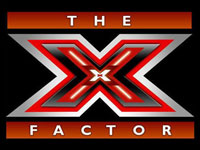 Brass Factor
Now in its second year, 'Brass Factor', promoted and organised by Alex Bray, has the real potential to provide an easily copied blueprint of brass band entertainment to a new audience.
The success does depend on the competitors, judges, presenters and the audience buying into the 'all inclusive' concept – but as Alex showed once again in Holmfirth, when they do, it's a fantastic family night out, which sees everyone having plenty of quality fun.
The lad could well become the brass band movement's version of a cross between John Henry Iles and Simon Cowell.
---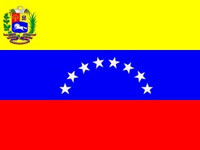 Venezuelan Brass Ensemble

It's not often you get to hear brass playing of this quality anywhere in the world – but to find it on your own doorstep in 2011 as part of the Royal Northern College of Music Festival of Brass was a sensation.
This was much, much more than the fabulous performances of everything from Bernstein to Mussorgsky – however mind bendingly brilliant they were under the baton of Thomas Clamor.

It was also music making as a political tool – a showcase of all that is good about the fabulously bonkers government of Hugo Chavez and his desire to make its provision a central tool of empowerment for his people.
It was awesome and awe inspiring.
---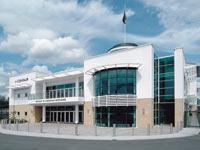 National Finals - Cheltenham
Kapitol Promotions certainly took a punt on a long shot in moving the Sections 1- 4 National Finals from Harrogate to the famous racecourse in Cheltenham – but it paid off handsomely.
For the first time in many a year the Centaur Centre provided the competitors with the type of facilities they deserved – modern and compact, with a decent acoustic, plenty of food and drink outlets, slick organisation and an early finish each day.
Even the hard pressed traders were given an ideal spot to be busy and some sensible pricing meant supporters came and listened to the bands.
---
Brighouse & Rastrick and The Unthanks

The National Champions achieved plenty of success on the contest stage during 2011, but it is doubtful if even their twin Yorkshire/National double will have created as much of an impression with the general public as their series of concerts with the folk group The Unthanks.
Sandy Smith spearheaded their involvement which saw them provide a wonderful accompaniment to very demanding, serious artists.
It was a musical triumph on more ways than one – and in the long term, even more important than the victories at Bradford and London.