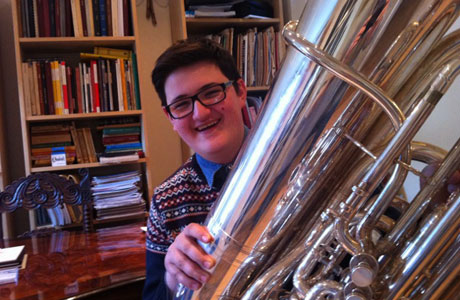 Name: William Druiett
Age: 14

Instrument: Eb Tuba
Current Bands: National Youth Orchestra of Great Britain; Brighouse & Rastrick

You know you have a special musical talent in the family when Brighouse & Rastrick come knocking on the family door asking if your son can play with the band.


Especially, when the person they are asking is just 14 years of age.



And Will Druiett, is, a very special musical talent.



Musial family

Born into a family that lives, breathes and performs music, he is currently enjoying his first extended taste of brass banding – and he has certainly started at the right place with the double National champion.


"It's been an amazing couple of weeks," he tells me. "My music teacher at Honley High School is Leigh Baker (the former Brighouse baritone star (below right) and now conductor at Leyland) and he came up with the idea of me gaining some experience by going along to some band rehearsals."
And from that initial start he has become a regular at the famous West Riding bandroom.
"It's led to an invitation to play in my first concert, which then led to more, and I'm back after the Christmas break for some big ones in the New Year," he adds with an excited air of disbelief in his voice.

"It's been a huge step forward for me as a player. I really had to pinch myself when I walked into the bandroom for the first time. There was all that history to take in - especially after a tour of the archives."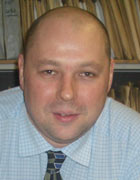 Perspective

Will is a remarkably composed, mature 14 year old too – and not just because he stands 6'2" in his socks. The family background has given him a perspective on what he hopes will become a burgeoning musical career. 



Dad is the critically acclaimed opera singer Michael Druiett who has been heard recently performing with Opera North in the role of Wotan in Wagner's 'Das Rheingold', whilst Mum, is a respected professional flautist and teacher.

Will's sister, Elsa, is currently a sixth form student of photography, currently accepting her university offers, so the family home in Almondbury near Huddersfield is not surprisingly bursting at the seams with images and reminders of the family's passion.


Fun filled

It's a brilliantly fertile, fun filled home – and one that since the family moved to just over seven months ago from Coventry, has become an ideal base to explore the musical hinterland of Yorkshire and beyond.


That's a bonus as Will is not a conventional product of the brass band movement, as he explained.


"My Dad used to take me to opera rehearsals when I was about 10, but all I was fascinated by was the sound of this huge shiny instrument in the orchestra. The tuba just seemed to be for me – even then!"



Wagner plot line

And in a bit of a plot line even Wagner would enjoy, rather by chance, a group of visiting brass players came to Will's local primary school as part of a 'Wider Opportunity' programme – and produced a small bombardon tuba for the children to try and blow on.


Not surprisingly, for one young man it was an opportunity not to miss - and soon the school band had a fledgling John Fletcher on their hands.




"I loved it," he recalls enthusiastically. "I wanted to play it all the time, and I was so lucky to have lessons with Mark Alison of Coventry's Performing Arts Service for a year or so before things moved on via Birmingham Conservatoire Junior Department and then Junior Guildhall in London."

He added: "I've been lucky to have had lessons with Graham Sibley (right) of the City of Birmingham Symphony Orchestra who really taught me how to practice.

I went to Chethams, but hated it as all that boarding and control wasn't for me."
Progress

Instead Will has been attending the Junior RNCM on weekends in Manchester and having lessons with tuba virtuoso Les Neish (below right).

Not surprisingly then, his progress as a player has been nothing short of remarkable.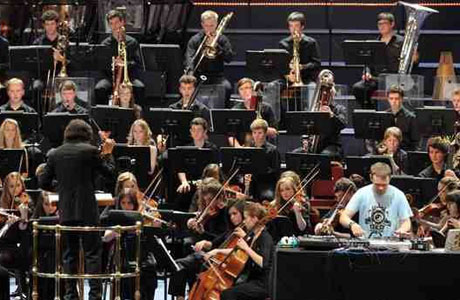 In action with the National Youth Orchestra of Great Britain

He is currently down to the last 25 brass players for the 2012 BBC Young Musician of the Year, and will be flying to Austria later next year to be part of the ITEC Tuba & Euphonium Conference at the Brucknerhaus in Linz, whilst he will soon be playing with the National Youth Orchestra of Great Britain on their winter course, playing works by William Walton's, Mark Anthony Turnage and Edward Elgar.

Cricket's loss

All this and he still has to find time for his studies and for those extra rehearsals at Brighouse & Rastrick – although a fledgling career as a professional cricketer has had to be put on hold. Banding's gain may well be cricket's permanent loss, but Will is certain it's the right move.


"I really enjoy cricket and played for the county, but I don't want to try and play with a few broken fingers and a thick lip after being hit by a bouncer from a fast bowler!"



That mature head on young shoulders is thinking ahead then.



"I would love to have a professional career in an orchestra. My ambition would be to go to America and play with the Chicago Symphony Orchestra on Arnold Jacob's original tuba, although I wouldn't mind if I went to study and had to play in one of those American marching bands at half time in one of the big football games."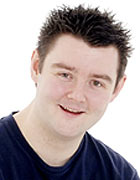 Practice

In the meantime, it's practice, practice, practice – although he still knows he has the academic work to do as well as a GCSE student at Honley High School in Yorkshire.

"I'm taking Music, History and English as my main subjects, although science is a bit of a mystery, and as Leigh Baker is my music teacher, I can't get away with not doing my homework!" he says with a laugh.

His own take on his playing is realistic. "I think I produce a good sound - that's what people tell me, although I have to work on my tonguing and technique" he says modestly.

Working hard

Will is working hard on eclectic solo repertoire, with works by Rodney Newton and Penderecki sat on the music stand at home next to the Vaughan Williams (right) 'Concerto' and James Neador's 'Six Pack'.
One exciting project apart from a Leverhulme Scholarship to Junior RNCM is a scholarship from the John Golland Trust, with plans in hand to play the Golland Tuba Concerto at the RNCM next year.
"It's a beautiful and neglected piece", he says.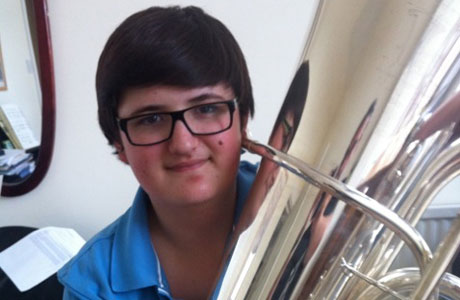 Looking forward to a banding future

Banding?

And how does he find the strange world of top level brass banding?

"It's brilliant. Everyone is so supportive and I've learnt so much already. Chris Davis conducting has been so encouraging and the bass section at B&R is out of this world.

Now I know how important it is to play in a section rather than just on my own. It's a whole art form I'm having to pick up very fast.
Brighouse is a great band and I'm enjoying the chance to play with them. I'd love to be able to carry on and it's all under discussion. I've got the bug now, but I think long term it's in the orchestral world that I want a career."

Das Rheingold

You suspect this talent will do just that – and one day he could well be accompanying his father in a bit of Das Rheingold by Wagner.

"That would be great," he said, before mischievously adding. "Although I think would make a bigger sound off the stage than him!"

Iwan Fox