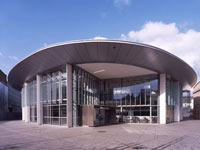 Perth's compact Concert Hall be a very busy hub of banding activity this weekend, when the Scottish Brass Band Association hosts its annual Scottish Open & Scottish Youth Brass Band Festival.
Vibrant talent

And whilst there will be plenty of interest in the action taking place on Saturday afternoon, as 16 well matched bands battle it out for the Scottish Open title, there is sure to be an amazingly vibrant atmosphere on both Saturday morning and all day Sunday, when the talented young performers take to the stage in the five sections of the Youth events.
Such is the exponential growth of young brass ensembles in just about all parts of the country, that the second tier Scottish Challenge Shield will be held in Dundee next weekend.

At this rate, in a decade's time the whole event could take a week to host, and from 2012 the 'Festival' will take place over consecutive weekends, as SBBA hope to showcase close to 50 youth ensembles.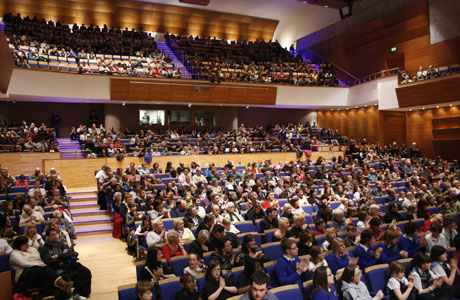 A packed and vibrant Perth Concert Hall

Jewel in the crown

Further details about the Youth Championships can be found at: www.4barsrest.com/news/detail.asp

The Youth Championships have become the jewel in the crown of the progressive thinking Scottish Brass Band Association, and with a total of 36 bands taking part (up from 31 last year) and a new five section format, it has also become a must see event not just for supporters, family and friends, but for representatives from other banding associations both in the UK and the rest of the world.

It is proof positive of a successful inclusive blueprint for long term brass banding prosperity.
Preparatory Section

The new format will see the seedling grass roots of Scottish banding given ample opportunity to be brought into the fold, with a Preparatory Section of 11 wonderful ensembles starting things off on Sunday morning.
The bands are made up of players aged 12 and under, and are given the opportunity to showcase their abilities to adjudicators John Wallace and David Childs in their 10 minute programmes, to gain their Gold, Silver or Bronze certificates.
Expect plenty of fun and games, players knee high to a sporran and not a dry eye in the house.
Novice Section

Following them on stage will be the Novice Section, which this year sees 9 bands also playing for 10 minutes.

These are older children, who will have to impress Dr Robert Childs and Philip Sparke to get their hands on their Gold, Silver and Bronze certificates.
Development & Senior Section

The Development Section on the Saturday hosts 8 junior and youth ensembles, who will perform 15 minutes of own choice music for judges David Childs and Ian Porthouse, whilst the same men will judge the three Senior Section bands that follow with their 15 minute programmes.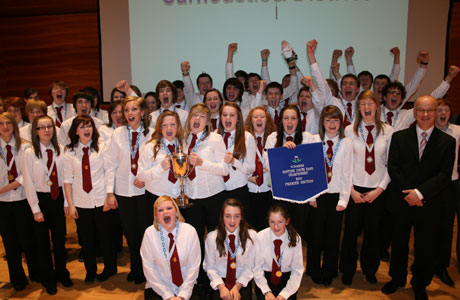 Premier Section

The undoubted climax of the whole event though comes on Sunday afternoon, when five top class bands battle it out for the Premier Section title.
The standard on show over the past few years has been remarkable, with reigning champion Carnoustie & District Youth keen to make it a hat trick of wins under the leadership of Michael Roberston, although they will need to overcome the strong challenge of rivals West Lothian Schools, Moray Concert Brass, Aberdeen City Youth and Dalmellington Juniors.

Ian Porthouse and Philip Sparke will have plenty to look forward to then.

It's not to be missed.
So join 4BR as we bring you our coverage of the full weekend. We will be covering the Scottish Open live and will be teaming up with Ian Clowes of Goldy Solutions to bring you plenty of video views, news, interviews and opinions.

Iwan Fox