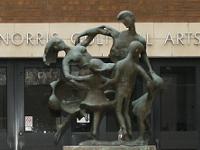 The 9th U.S. Open Championship held in St. Charles, Illinois, brought together six top class bands from six different states.

It was hosted by Frank Renton, who magnificently fulfilled his compere role, offering insightful observations about each of the contender's musical programmes.

Fourth title

When the contesting dust had finally settled though, Fountain City claimed its fourth title.

A surprise however saw Brass Band of Central Florida fall out of the top two positions for the first time in its competitive history at the contest, as Dublin Silver pipped them for second place.

The victory saw Fountain City awarded the US Open Trophy, plus $1,000 from dsponsors Besson, as well as gaining an invitation to the 2012 Brass in Concert Championship in the UK.

They also pocketed $250 for providing the Outstanding Percussion section, whilst Lee Harrelson won the Buffet Crampon $250 prize as 'Best Featured Brass Soloist'.

Awards

Dublin Silver took home $500 from sponsors Denis Wick, as well as the $250 awards as 'Most Entertaining Band' and 'Best Performance of a March'. In addition they also claimed the $250 Brass Bands International award in memory of Dr Roy Newsome.

Florida's soprano star Dee McAfee, won a new cornet from Buffet Crampon for capturing the 'Best Cornet' Award.

Hosts, Prairie Brass, captured the remaining awards, with Dallas Niermeyer winning $250 for the 'Best New Arrangement or Composition', whilst their winning Buskers entry, 'Prairie Dogs', was presented with the $293 collected in the traditional top hat that was passed around the auditorium.

High quality

The judges, Dr Dale Lonis and Dr Jay Kennedy certainly enjoyed a memorable day of high quality playing.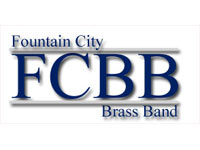 Fountain City opened with 'Piazzola F.C.' ('Piazzola Fountain City') featuring baritone and muted cornets with the rest of the band facing away from the audience.

As the brass turned to face the front in the following 'Libertango', different cross rhythms exploded across the various sections, allied to clever choreography that climaxed with an angled jazz set-up, with the brass releasing an awesome barrage of full-bored power.

'Flight & Zeibebikos' was a new setting of two popular works by Philip Wilby, edited by Lee Harrelson for his prize-winning contribution.

Although 'Flight' was originally written for flugel, you would have never had known it as he milked the chorale for all it was worth.

The astoundingly fast runs of the 'Zeibekikos' ended with two percussionists smashing plates into a garbage can, creating a genuine 'Opa!' moment.

Haunting

William Himes' haunting setting of 'Amazing Grace' was performed with musical restraint whilst Mark Taylor's 'Scream Machine', was cleverly re-titled, 'Brass Machine' in a new arrangement by Lee Harrelson.

The tricky twin drum set make up was perfectly balanced, as the extended six person award winning section helped lay down a solid beat for the impressive jazz inflections.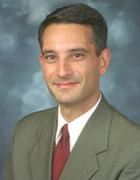 Stunning close

Excerpts from Johan de Meij's 'Extreme Make-Over', starting from the marimba/bottle section, brought Fountain's programme to a stunning close.

A delighted MD Joseph Parisi (right) told 4BR: "This band works really hard. There's a family environment I can't explain. It's all about making music at the highest artistic level, not necessarily about winning. The fact that it turned out this way is testament to the work ethic this band is accustomed to."

Tuba player Scott Watson, echoed his comments: "We work so hard…you have to love the process. Some of the greatest fun we have is in rehearsal."

E-flat tuba player Greg Battista added: "This whole week in preparation was a cupcake, and the win was a cherry on top."

Last word

The last word was left to arranger and star soloist Lee Harrelson: "It's just a privilege, an indescribable honour, (since we vote on the soloist), that the band would trust me enough to stand up there. I love those guys."

Dublin Heros


Dublin Silver's, 'A Hero's Tale' told its programme story through the arc of its visual presentation. The production was interspersed by Frank Renton narrating famous quotes about battles and war.

Jameson's, 'Happy at Home' kicked off the costumed play, with the players dressed in medieval attire.

The work was based on the six-note theme of the Jan Van der Roost test piece, 'Albion', and told of a reluctant hero leaving for battle, facing uncertainty and possibly death.

Stirring

The stirring, bellicose send-off to the battlefield was contrasted with the lyrical beauty of 'For the Love of a Princess' from the film 'Braveheart'.

Van der Roost's 'Mercury', which won the 'Best Performance of a March' Award was expertly contrasted with 'Benedictus' from 'The Armed Man: A Mass for Peace'.

Shuddering climax

Philip Sparke's 'The Battle of Rastarkaiv' from 'The Saga of Haakon the Good' brought a highly inventive, expertly delivered programme to a shuddering climax.

The band's Buskers offering was its 9-piece Dublin Cornet Band, performing 'Brass Roots', a wonderful gem of Gospel praise.

Happy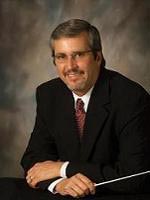 MD Tim Jameson (right) was certainly very happy at coming runner up overall: "It's exciting rubbing shoulders with some of the top bands in the country, if not the world," he told 4BR.

"We're proud of what we've accomplished and excited about coming back and improving. It's a rare thing to accomplish and I'm really proud of the band."

He added: "We have a group of 30 people who are completely on the same page, who buy in to what we're trying to accomplish.

When we came together a year and-a-half ago we decided we wanted to tell a story and touch people on an emotional level.

It's different to what a lot of groups set out to do. We're about wanting to make people feel."

Major threat

Brass Band of Central Florida will have left Illinois disappointed at coming third, but they will certainly head to the UK for Brass in Concert as a major threat to the best British bands.

A different judging panel with a different concept of brass inspired entertainment could have easily erased the 8-point entertainment deficit to Dublin Silver.

Theirs was a commercially polished production delivered with such élan that Britain may have already felt the first sound waves that bounced off the orbiting planets during their performance.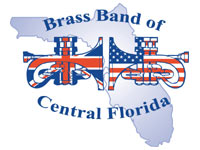 Cook book

The Latin-themed set kicked off with Chad Shoopman's arrangement of Piazzola's 'Tres Minute: con in Realidad' ('Three Minutes in Reality') – a searingly hot big band jazz number out of the Maynard Ferguson musical cook book.

A bevy of screaming trumpets drove the temperature to boiling point, although it came as a surprise to hear the tenor horns in the same stratospheric mode too.

Frank Perkins 'Fandango' put a toreador spin on the popular Spanish dance, whilst Rick Mizell's arrangement of Piazzola's 'Oblivion', featuring horn and cornet solos allied to soft tubas and tender trombones was akin to having chocolate melt in the mouth. It was delicious playing.

Hot latin samba

Arturo Sandoval's, 'A Mis Abueles' ('To my Grandparents'), arranged by Jim Derrick was a hot latin samba that featured Chad Shoopman taking the lead in two stratospheric screech solos on cornet.

The instrument's aficionados in the UK are certain to be impressed – even if the traditionalists may raise an eyebrow or two.

The lovely 'Danza del trigo' ('The Wheat Dance') from Ginestara's 'Danzas del ballet Estancia', was a reflective interlude before the finale of his 'Malambo' from the same work.

Barn burner

It brought an instant standing ovation from the audience that was, as we say in America - a real 'barn burner'. (I don't know if that term translates across the pond!)

The band also entered two Buskers ensembles: Hurricane Force, a brass barbershop quartet performing 'Lida Rose' and 'Goodnight, Ladies', and Hurricane Funk, with a hard-driving rendition of the classic 'The Trolley Song' .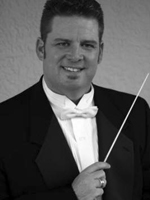 Improve

Director Chad Shoopman (right) told 4BR: "Like any experience, there are things to learned that can help things improve. The journey and growth is what ultimately matters. The bar is being raised and brass bands are clearly getting better all over the country."

"We're thrilled to be going to Brass in Concert," he revealed. "Any opportunity to hear brass bands in the cradle of the activity can only make us better. Our goal is to expose the British audience to music and performance elements they may have never seen or heard before."

Solid virtues

Fourth placed Eastern Iowa directed by UK born Kate Wohlman performed a selection of music from the iconic film 'Brassed Off' - complete with miner's helmets.

Grainger's 'Irish Tune from County Derry' was performed on a darkened stage, which certainly made the hairs stand up on the backs of the audience's necks, whilst Rimmer's 'The Crest of Honour' was enthusiastically delivered from memory.

ELP

The flugel solo, 'Conceirto de Aranjuez', was mellow and satisfying, and the MD's arrangement of 'Jerusalem' was neatly brought up to date (1970's anyway) with an Emerson, Lake & Palmer backbeat.

The entire 'William Tell Overture' brought Iowa's performance of solid banding virtues to a rousing conclusion.

They also offered two Buskers ensembles: Dr. Max and the Maize State Mambo Masters, featuring 14 horns and drum set playing a fiery mambo (with director Kate Wohlman on Sousaphone) and an ensemble of five tubas performing 'Sweet and Low.'

Patriotic

Music City Brass opted for the patriotically entitled programme, 'The Spirit of America', starting with the brass conveying the sound of church bells ringing during John Gibson's 'Pegasus'.

Strain's arrangement of Schuman's Revolutionary War hymn 'Chester' was a faithful reproduction of the American concert band classic, whilst each selection was preceded by an historic quote by an American leader regarding the spirit of the music to follow.

Sense of style

Dan Price's 'An American Tale' was delivered with a real sense of style, and there wasn't a dry eye in the house as a large Stars & Stripes flag was unveiled during Philip Graham's 'Seize the Day' - a medley of popular patriotic tunes such as 'Yankee Doodle' and 'Dixieland'.

Their Buskers offerings included the Lunatics playing, 'Fly Me to the Moon' dressed as astronauts, and a cornet and euphonium duet performing a triptych of a modern brass essay. How's that for something different!

Sounds of Brass

'The Sounds of Brass' was the title of the Prairie Brass Band programme, starting with Richard Phillips' 'Joy, Peace, and Happiness,' a New Orleans praise chorus enthused with unrestrained glory.

The snappy 'Sounds of Brass' of Kevin Ackford led into Dallas Niermeyer's prize-winning arrangement of 'Three Gershwin Preludes' - an absolute gem of the art of tasteful arranging.

Nimble footed

Cook's robust march 'Keighley Moor' segued into Paul Lovatt-Cooper's, 'Where Eagles Sing' whilst 'Strathcarron: Sword Dance' from Sparke's 'Hymn of the Highlands' was a neat counterpoint in style and genre, complete with vocalist and nimble footed Scottish dancer.

The band's Cotton Club Quartet Buskers performed 'Duke Ellington Medley', whilst the prize winning Prairie Dogs jazz combo offered Paul Simon's 'Late in the Evening', combined with Chick Corea's colourful, 'Spain'.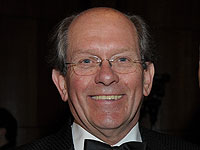 Improving - fast

Frank Renton (right) - the 'Voice of the US Open' later told 4BR that he believed the American bands are improving – and fast

"Bands are becoming more inventive, " he said. "They're not just going on stage and playing - they're putting on a show. They are playing better and becoming more inventive in presentation. The days of just sitting in two semi-circles are gone."

"The audience wants to see the player's faces," he added. "Spreading out removes an enormous barrier of communication to the audience, so I'm very supportive of bands that try to do something atypically."

Impressive winners

He was certainly impressed by the winners: "This was a great result for Fountain City, who played wonderfully, with tremendous variety in repertoire and a great soloist in Lee Harrelson. And wow! What a serious but big finale in 'Extreme Make-Over."

As for the remaining bands, Frank saw an equalising of ability.

"Dublin achieved a great result. They created a continuity of storyline allied to good music making that obviously struck a chord with the adjudicators. Florida did what they do best: They walked on, caught the audience by the throat and didn't let go for half an hour. It showed great intensity and virtuosity that will surely impress the British audiences."

Bottom up

He added: "The bottom is coming up to meet the top. The top is not lessening to meet the bottom. People are working harder, being more innovative. This is good. You need to find new ways for a changing world."

The next U.S. Open Brass Band Championships will be held in St. Charles, Illinois on November 3rd.

If you're within a few hours flight or ride from Chicago, you really should consider coming to experience for yourself just how far the brass band phenomenon has come in America.

While it's to be expected that you will be amazed, it's assured you will also be thoroughly entertained too.

Michael Boo
---
Michael Boo is the Staff Writer for Drum Corps International and also writes for Bands of America and the winter guard and indoor marching percussion events of WGI, earning him the nickname, "The Pen of Pageantry."