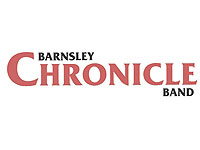 Barnsley Chronicle
Conductor: Rob Straw
Region: Yorkshire

Website: www.barnsleychronicleband.co.uk

Qualified: 2nd (Rob Straw)

Principal Players:
Principal Cornet: Rachel Veitch-Straw
Solo Euphonium: Barry Clegg
Solo Trombone: Peter Webster
Soprano: Andy Fake
Flugel: Amanda Wilson
Horn: Chris Newberry
Baritone: Joanne Anderson
Eb Bass: David Wallis
Bb Bass: Richard Ashford
Percussion: Paul Wallis

History:
The band was formed in 1906 as the Birdwell & District Subscription Prize Band and in the early 1950s attracted sponsorship from the local colliery to become Barrow Colliery Band.

Further success followed and in 1974 the band moved to a purpose built bandroom heralding a string of Second Section contest victories.

The decline of the mining industry saw Barrow Colliery close, although an agreement was made with the Barnsley Building Society to gain financial sponsorship.

The millennium saw the band move between the First and Second Sections, including a CISWO First Section victory, a National Finals appearance and a Pontins title.

Rob Straw has been the MD since 2009 and his work has paid dividends.

The end of the sponsorship agreement overshadowed a podium finish at Pontins in 2010, although a new agreement with the Barnsley Chronicle newspaper was met with great celebration and second place in the Yorkshire Area contest in March.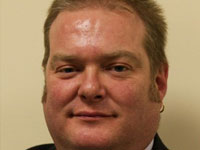 Conductor:
Rob is a Sheffield based professional musician and teacher and has been involved in the brass band movement for 35 years as a player and conductor.

He had always taught other players, but in 2001 he decided to make it his career.

He teaches from home in a purpose built studio, and as a peripatetic teacher in schools.

At about this time, he also became involved with other musicians away from the brass band arena, and has played on shows, deputised for several pianists and particularly enjoys playing jazz trumpet.

It is conducting that renewed Rob's flagging interest in brass banding and he now has a new lease of life in front of the Barnsley Chronicle Band.

Rob is quite versatile, his main instrument being cornet / trumpet, but don't be surprised to find him playing bass, piano, organ, drums and even singing on occasion.
Test Piece opinions:
What the band thinks of the test piece you are playing. – We'll tell you after the results!
---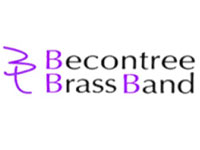 Becontree
Conductor: Adam Cooke
Region: London & Southern Counties

Website: becontree.org/

Qualified: 3rd (Adam Cooke)

Principal Players:
Principal Cornet: Mark Kennedy
Solo Euphonium: Alan Flower
Solo Trombone: David Murray
Soprano: Ewan Parker
Flugel: Alex Campbell
Horn: Trevor Foster
Baritone: Jenny Meadows
Eb Bass: Dave Bowman
Bb Bass: Simon Brown
Percussion: Helen Sheehan

History:
The Becontree Band was formed in 1981 by players from Barking & Dagenham Play Leaders Band and the Barking Concert and Dagenham Silver Bands.

The band has been competing since 1996 and has qualified for the National Finals on seven previous occasions.

The members come from London and Essex, with a wide range of backgrounds in brass playing, and regularly perform in London and all over South East England.

Since 2007, the band has competed at the Mineworkers contest, held at Butlins in Skegness and came 7th at the National Finals in 2010.

Becontree will be promoted to the First Section in 2012 and recently took part in a recording for Channel 4 in an original composition by composer Benjamin Till.

They also played a big part at the Royal Wedding in April, appearing on BBC Radio 2 with Chris Evans in St. James's Park.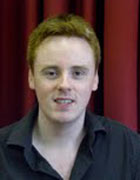 Conductor:
Originally from Belfast, Adam moved to England to study Music at the University of Manchester.

Whilst in Manchester, Adam worked with many ensembles and has been engaged widely as a rehearsal conductor for leading ensembles such as the Leyland Band and North Cheshire Wind Orchestra.

He also spent a year on trombone with Leyland, winning the Grand Shield and competing at the National Finals and British Open.

Following the completion of his studies, Adam subsequently received a scholarship to study at the Guildhall School of Music in London, taking part in access schemes with the LSO and Philharmonia Orchestras.

He continues to be engaged as a conductor for various ensembles around the UK and Ireland, including his continued role as principal conductor of the New Belfast Sinfonia in Belfast.

He is currently the MD of Becontree Brass, and Vaganza Brass - the joint brass band of the University of Manchester and Royal Northern College of Music, specialising in modern repertoire for the genre.

As well as working as a freelance trombonist and conductor, Adam is a brass tutor for the London Boroughs of Newham and Wandsworth.

Test Piece opinions:
Some like the tunes, others think that it sounds like a school band piece totally lacking in musical depth and merit.

General view is that it's not very high on the scale of meaningful brass band compositions - but fairly jolly and not without its challenges.
---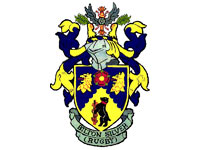 Bilton Silver (Rugby)
Conductor: David Stowell
Region: Midlands

Website: www.biltonsilverband.co.uk

Qualified: 2nd (David Stowell)

Principal Players:
Principal Cornet: Sheila Allen
Solo Euphonium: Neil Kelsall
Solo Trombone: Laura Moran
Soprano: Alister Rowe
Flugel: Judith Hayes
Horn: Mark Allen
Baritone: Mary Goodland
Eb Bass: Craig Bangham
Bb Bass: Matthew Moran
Percussion: Jack Fisher

History:
Since 1893, Bilton Silver (Rugby) Band's mission has been to serve it's community.

The band does this through two bands; the Training Band - currently a thriving group of 25 or so players, whose ages range from 5 to 81, and the main band with around 35 members.

The main band maintains its reputation by continuing to nurture players with some member now notching up over 50 years of service!

The band develops high quality musicians, ensuring a healthy mix of knowledge, skill and raw talent across a broad range of experiences.

The band last qualified for the Finals in the Fourth Section in 1971, but has maintained Second Section status since 1983 with brief spells in the First Section between 1997-2000 and 2005-6.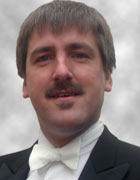 Conductor:
David began his career at the Royal Military School of Music and on leaving HM Coldstream Guards furthered his studies in London and Boston.

He continued to work with several leading orchestras including The City of Birmingham Symphony Orchestra and the Royal Liverpool Philharmonic Orchestra.

In the banding field he has conducted many bands including Black Dyke, Grimethorpe and was the Professional Conductor of the GUS Band.

Following an opportunity to score a drama production in America (The Lake) David has worked as a composer on many television and radio productions.

He has also been nominated for a Queens Award for Television for 'Best Original Score'.

He is married to the cellist Helen Barber and they have two children.

Test Piece opinions:
Preparation has been a really enjoyable experience on this piece, and for the winning band, it will remain a memorable one, but perhaps without the profound moments of the Area Qualifying Contest.
---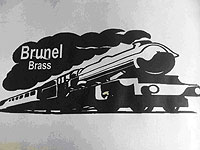 Brunel Brass
Conductor: John Winterflood
Region: West of England

Website: www.brunelbrass.co.uk

Qualified: Winners (John Winterflood)

Principal Players:
Principal Cornet: Matthew Walton
Solo Euphonium: Dave Tong
Solo Trombone: Richard Overton
Soprano: Paul Richards
Flugel: Millie Marriot Webb
Horn: Claire Salisbury
Baritone: Liz Hogan
Eb Bass: Keiran Bird
Bb Bass: Matthew Croston
Percussion: Eleanor Bird

History:
Brunel Brass was formed in December 2006 when tutors from the Great Western Youth Band and some of the older members wanted to form a contesting band.

After only 10 weeks they performed at the 2007 West of England Area contest and were placed 5th.

In March the following year the band became 2008 West of England Fourth Section Champions and were placed 4th on the debut performance at the National Finals.

Promoted to the Third Section in 2009 they became West of England Champions, going onto claim the National title itself in Harrogate.

After coming 5th on their Second Section debuts in Torquay in 2010, the band consolidated to become Second Section champion the following year, once again qualifying for the National Championships.

This unprecedented run of success has resulted in Brunel Brass being promoted to the First Section in 2012.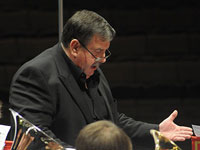 Conductor:
John started his musical career as a euphonium player with the Swindon British Rail Staff Association Band.

He enlisted into the Army as a musician winning awards at Kneller Hall.

At 25 he was appointed Bandmaster of the Royal Irish Rangers before becoming Bandmaster at the Army Junior School of Music (Bovington) and eventually Bandmaster at the Royal Military School of Music.

On his retirement John moved back to his hometown of Swindon where he became a brass peripatetic teacher.

He founded the Swindon School of Brass Youth Band and under his musical direction they were the West of England First Section Champions in 1995 and subsequently promoted to the Championship Section.

He was appointed Deputy Director of Swindon Music Services in 2005, responsible for instrumental/vocal music projects within the local schools.

John helped found Brunel Brass in 2006 and has also adjudicated at the Welsh National Eisteddfod on two occasions and other major contests.

Test Piece opinions:
The band enjoy playing and rehearsing 'Portrait of a City'.

There is much detail in this test piece, which is also a great concert piece.
---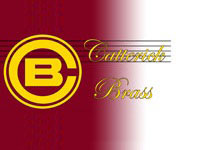 Catterick
Conductor: Brendon Wheeler
Region: North of England

Website: www.catterickbrass.co.uk/

Qualified: Winners (Brendon Wheeler)

Principal Players:
Principal Cornet: Stevie Craig
Solo Euphonium: Honglian Gong
Solo Trombone: Dave Webster
Soprano: Maike Hardman
Flugel: Emma Lundberg
Horn: Alastair Smith
Baritone: Mark Milkman
Eb Bass: Andrew Brown
Bb Bass: Mark Lomas
Percussion: Katy Hunter

History:
The youngest band to compete at the National Finals this year – Catterick Brass was formed in 2010 and only took part in their first contest at the North of England Regional Championships in Darlington that year.

The band is made up of players from an eclectic mix of occupations, including the British Army.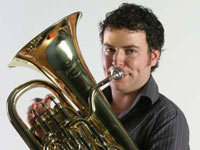 The band followed up their Area qualification by winning at the Buxton Contest and came 11th at the National Finals in Harrogate.

Under the direction of Brendon Wheeler they retained their North of England area title in Darlington in March this year.

Conductor:
Brendon Wheeler is a proud Australian who is currently enjoying a fine musical career in the British Army.

The former Radio 2 Young Brass Musician of the Year and Best Soloist at the Scottish Open has gained a well-deserved reputation as being one of the finest euphonium players of his generation and has since won plaudits for his emerging conducting talents.

He led Catterick to the North of England Area title in March at his first attempt.

Test Piece opinions:
None given
---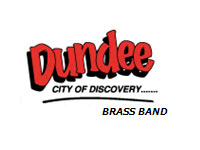 City of Discovery
Conductor: Bruce Wallace
Region: Scotland

Website:

Qualified: Winners (Bruce Wallace)

Principal Players:
Principal Cornet:
Solo Euphonium:
Solo Trombone:
Soprano:
Flugel:
Horn:
Baritone:
Eb Bass:
Bb Bass:
Percussion: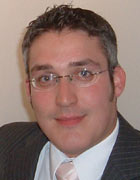 History:
The City of Discovery Band was formed in November 1996 with the collaboration of brass instructors teaching in Dundee schools, their pupils and a variety of other local brass players.

The band's name came from the Dundee City of Discovery Campaign, who provided the band with sponsorship in return for calling themselves the City of Discovery Brass Band.

From 1999 Bruce Fraser the noted and experienced composer, arranger and adjudicator, conducted the band.

Highlights in the band's short history have been performing at the National Brass Band Championships on four occasions.

Conductor:


Test Piece opinions:
None given
---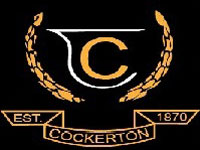 Cockerton Prize Silver
Conductor: George Nicklin
Region: North of England

Website: www.cockerton.org.uk

Qualified: 2nd (George Nicklin)

Principal Players:
Principal Cornet: John Liversedge
Solo Euphonium: Brian Wilderoder
Solo Trombone: Richard Ingleson
Soprano: Ian Fullerton
Flugel: Karen McDowell
Horn: Charles Harrison
Baritone: Neil Parkin
Eb Bass: Steve Petty
Bb Bass: Richard Mason
Percussion: Steve Fletcher

History:
Cockerton Band was formed in 1863, although its early connection with the cocoa industry soon fell on hard times.

In 1928, the band signed a contract with Darlington FC to perform on match days playing their arrangement of 'Henry the VIII, I am, I am'. Each bandsman got a £5 match fee, plus free admission.

Sadly, the contract was not renewed in 1961.

Cockerton has enjoyed a fine contesting history of late.

They won the North of England Second Section title in 2010 and came 15th at the Finals in Harrogate, whilst they return this year once more on the back of coming second at the same contest behind rivals Catterick Brass.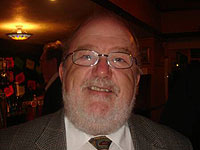 Conductor:
George started playing a brass instrument aged 11, with the Shildon Town Band before moving to Spennymoor Town Band.

George spent some time away from the North East studying at the Royal Academy in London and playing with Hanwell Band.

After moving back to the North East, George joined the Amoco Band before moving to Cockerton Prize Silver Band.

George was asked to conduct Spennymoor Town Band and for years worked with both the town and the youth bands, with over 50 children playing each week under his command.

After 15 years away from music, George is now proud to conduct Cockerton Prize Silver Band and in his spare time is bandleader of 'The MDO Little Big Band'

Test Piece opinions:
The band has enjoyed working on 'Portrait of a City'.
---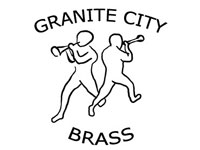 Granite City
Conductor: Alan Haggart
Region: Scotland

Website: www.granitecitybrass.co.uk

Qualified: 2nd (R.J. Owen)

Principal Players:
Principal Cornet: Allan Wilson
Solo Euphonium: Lewis Catto
Solo Trombone: Kenny Hamilton
Soprano: Calum Booth
Flugel: Alan Marr
Horn: Steve Fraser
Baritone: Adrian Beggs
Eb Bass: Callum Reid
Bb Bass: Andrew Paterson
Percussion: Mallory Peter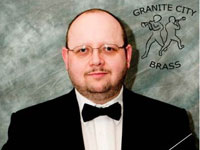 History:
Founded in 1850 as Stoneywood and Auchmull Union Band, and known for most of its existence as Stoneywood Silver, Granite City Brass also incorporated the old Aberdeen City Band in 1997 when it merged with UDI Brass.

Conductors over the years include Alex Buchan, Eddie Paley, Eric Kidd, David James, Tom Paulin and current MD Alan Haggart.

The band enjoyed several years in the top level of banding in Scotland in the 1970s and 1980s as well as qualifying for the lower section National Finals on seven occasions.

The band has been Northern Counties Open Champions six times and was runner up in the Scottish Shield contests of 2005 & 2009.

The band has enjoyed a good 2011 coming runner up at the Scottish Championship and gaining a podium finish at the Fife Charities Contest.

Conductor:
Alan Haggart MA, LTCL has been MD of Granite City Brass for a total of twelve years.

He is a brass instructor for Aberdeen City Council, and directs award-winning bands at school, City Youth and adult levels

Test Piece opinions:
The band has thoroughly enjoyed preparing the test-piece for Cheltenham.
---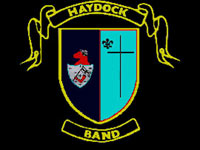 Haydock
Conductor: Mark Quinn
Region: North West

Website: www.haydockband.com/

Qualified: 2nd (Mark Quinn)

Principal Players:
Principal Cornet: Russ Prescott
Solo Euphonium: Karen Unsworth
Solo Trombone: Adrian Kearsley
Soprano: Barry Edwards
Flugel: Steve Higham
Horn: Phil Lancaster
Baritone: Julie Ratcliffe
Eb Bass: Mike Lampitt
Bb Bass: Mark Greaves
Percussion: Daniel Meadowcroft

History:
The band was formed in 1861 and has enjoyed periods of success on a regular basis ever since – including an appearances at the Royal Albert Hall in 2003 at the National Finals.

Conductor:
No information given

Test Piece opinions:
None given

---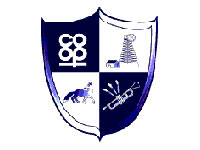 Leicestershire Co-op
Conductor: Graham Jacklin
Region: Midlands

Website: www.leicscoopband.co.uk

Qualified: Winners (Graham Jacklin)

Principal Players:
Principal Cornet: Nick Lear
Solo Euphonium: Steve Barham
Solo Trombone: Liz Barham
Soprano: Sam Lear
Flugel: Sheila Dixon
Horn: Richard Shaw
Baritone: Sharon Capstick
Eb Bass: Steve Boyles
Bb Bass: Steve Reynolds
Percussion: Joseph Jacklin

History:
Leicestershire Co-op (Snibston) Band is celebrating their 40th Birthday this year in style.

Formed in 1971, they are enjoying their best ever contest run, taking the Midlands Regional Second Section crown as well as promotion to the First Section.

The band had already won the North East Midlands Brass Band Association title and went on to take the Second Section title at Weston Super Mare as well.

The band is based in the heart of Coalville in Leicestershire, right opposite the old Coal mine (now a museum) from which the band take their 'Snibston' name.

Formed originally as a Junior band of the famous Desford Colliery Band, they were previously known as the South Midlands Welfare Band.

The closure of the welfare and the colliery at Snibston, forced the band to look for new sponsors, now taking their name from their main sponsor, Leicestershire Co-operative.

2011 will be the band's third appearance at the Finals in ten years.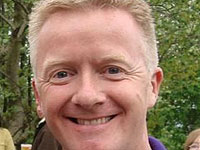 Conductor:
Graham Jacklin has been the band's Musical Director since 2002, when they made an appearance in the Fourth Section at the National Finals in Torquay.

Graham has been playing the cornet from the age of seven and has regularly made appearances with Championship Section bands including, Ratby Co-operative, Nottingham City Transport as well as Ransomes.

Graham enjoys playing trumpet and teaching brass instruments.

He holds a certificate of teaching from the Associated Board of the Royal School of Music and is currently studying for a Bachelor of Arts in Music Performance and Professional Practice, specialising in Trumpet.

Test Piece opinions:
It's quite jolly and a little cheesy in places, but harder than you might think.
---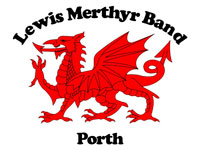 Lewis Merthyr
Conductor: Gareth Pritchard
Region: Wales

Website: lewismerthyrband.co.uk

Qualified: 2nd (Gareth Pritchard)

Principal Players:
Principal Cornet: Neil Batten
Solo Euphonium: Gareth Davies
Solo Trombone: Penny Watkins
Soprano: Annie Smith
Flugel: Sian Brimble
Horn: Rachel Pritchard
Baritone: Daniel Flew
Eb Bass: Paul Williams
Bb Bass: John Thomas
Percussion: Talbot Showell Pritchard

History:
Now in its 132nd year, Lewis Merthyr is the oldest brass band in the Rhondda Valley, still supporting the name of the former Lewis Merthyr Colliery that closed in 1983.

The band gained national honours by winning both the Third and Second Section National titles in 1950 and 1951, and has represented Wales eight times at the National Championships at the Royal Albert Hall.

In 1985, having become the Champion Band of Wales, they represented the Principality at the European Brass Band Championships in Denmark.

The band's youngest player is William Mead aged 13, who has been with the band for just 2 months, whilst the oldest is Gilbert Cook, 78, who has been playing for 62 years and counting.

2011 has seen the band enjoy competition successes with seven consecutive prize winning performances in all events - including their recent victory at the inaugural Welsh Miners Welfare Entertainment Contest at Porthcawl.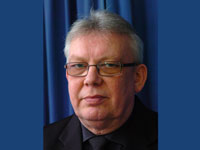 Conductor:
Gareth has been the MD of the Lewis Merthyr Band since May 2007.

A graduate of Trinity College of Music, he became one of the leading cornet players of his generation, leading the likes of Parc & Dare, Fairey Engineering, Brodsworth Colliery and GUS/Rigid Containers Bands, winning Granada Band of the Year in 1979 and the British Open in 1979 and 1988.

He was Cornet Solo Champion of Great Britain in both 1977 and 1979, and has performed regularly as a soloist all over the world and on many radio broadcasts and recordings.

His vast experience as a conductor has seen him win championship honours in Norway as well as lead many UK based bands to major contesting success.

Gareth is in regular demand as an adjudicator at home and abroad and is a member of the Association of Brass Band Adjudicators.

Test Piece opinions:
The band has enjoyed working with the piece and although it wasn't originally written as a test piece we feel that it has everything it requires in terms of dynamics, tempi, ensemble and potential tuning issues.
---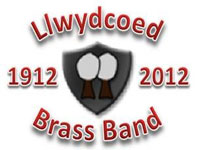 Llywdcoed
Conductor: Gary Davies
Region: Wales

Website: www.llwydcoedband.org.uk

Qualified: Winners (Gary Davies)

Principal Players:
Principal Cornet: Iestyn Davies
Solo Euphonium: David Johnson
Solo Trombone: Janine Brill
Soprano: Ian Johnson
Flugel: Nicholas Brill
Horn: Hayley Johnson
Baritone: David Groves
Eb Bass: Phil Hawkins
Bb Bass: Gavin Johnson
Percussion: Craig Maunder

History:
The band was formed in 1912 and this is its fourth appearance at the National Finals in recent years.

The band was originally formed in 1912 and according to former bandsmen was made up of members of the local Llwydcoed AFC.

However during the Second World War rehearsals were suspended and the band restarted in 1947.

Like many lower section outfits, the band has known its fair share of ups and downs during this time but the last decade has seen consistent and steady growth.

Winners of the Second Section area in Swansea this year, the band has also won local honours at Ebbw Vale and took second place at the Second Section contest at the National Eisteddfod of Wales in Wrexham in August.

The renaissance the band has enjoyed in the last decade has set the scene for a tour of Germany in 2012 and has led to the formation of a growing Junior Band for the first time in over a decade.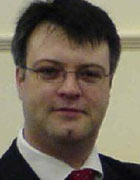 Conductor:
Gary first became involved in banding at the age of 8 when he joined the Cwmaman Institute Silver Band Junior Section.

Banding first appealed to him after attending a local senior band concert in which his uncle was playing bass trombone.

Gary changed from playing cornet to soprano and in 1990 was chosen as a member of the National Youth Brass Band of Wales, before finally achieving his main ambition – playing in the Championship Section in 1994 with the Cwmaman Band.

During his time with the band they played at major championship events, including a fifth place finish at the British Open.

In 2009, Gary returned as the MD of Llwydcoed, a position he first occupied in 1996.

It is a role he fulfils alongside being MD of the equally successful Tylorstown Band the 2010 Second Section National Champions of Great Britain.

Test Piece opinions:
Once again the prolific Philip Sparke has delivered a worthy test for a National Final.

The piece is an inspired choice for the Second Section, and will certainly prove a more than satisfactory test.
---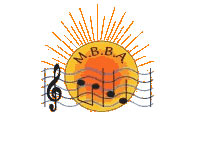 Morecambe
Conductor: Andrew Warriner
Region: North West

Website: www.morecambeband.co.uk

Qualified: Winners (Andrew Warriner)

Principal Players:
Principal Cornet: Chris Blaylock
Solo Euphonium: Chris Larder
Solo Trombone: Alan Bateson
Soprano: Sam Barbary
Flugel: Carol Blaylock
Horn: Jeff Cunningham
Baritone: Sara Harwood
Eb Bass: Harry Cunningham
Bb Bass: John Miller
Percussion: N/K

History:
The band was formed around 1900 and was made up of players brought together following a newspaper advertisement by a local musician looking at setting up a brass band for his town.

The band eventually took the name of Morecambe Borough later changing it to Morecambe & Heysham Silver.

Under various sponsorship identities they were variously known as Morecambe (Marsden Building Society), Morecambe Nuclear Electric, British Energy Morecambe and Lancashire Life Morecambe Bands.

Now operating without a sponsor, the band is totally self-sufficient and now consists of three separate ensembles and an Academy.

This year the band has only competed the once - winning the Second Section Area title at Blackpool.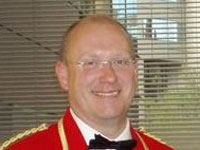 Conductor:
Following a career playing with many of the county's top bands and a spell in Norway, Andrew Warriner joined Morecambe in 1999, taking them to two consecutive National Finals in 2001 and 2002.

Following a short break he returned and has again brought success, finishing in the top five places in the last five contest appearances.

Andrew has also recently been playing Bb Bass for Foden's, including an appearance with them at the British Open earlier this month.

Test Piece opinions:
Following 'Resurgam', 'Portrait of a City' was initially perceived as relatively easy, but after having time to look at the piece in depth, it is far from it.

The slightest clip or split will be extremely audible and only the bands with a perfect performance will have the chance of a prize.
---
Northfleet Brass
Conductor: Melvin White
Region: London & Southern Counties

Website: www.northfleetbrass.moonfruit.co.uk/

Qualified: 2nd (Melvin White)

Principal Players:
Principal Cornet: Darren Keir
Solo Euphonium: Jeff Keir
Solo Trombone: Ben Jones
Soprano: Tony Watt
Flugel: Allison Elia
Horn: Mike Stroud
Baritone: Barry Jenkins
Eb Bass: Martin Bartholomew
Bb Bass: Steve Richardson
Percussion: Katrina Potter

History:
The roots of Northfleet Brass date back to 1878 when they began rehearsing as Northfleet Silver Band.

In recent years the band has enjoyed both success and some low points, but is currently enjoying a very positive period in its history.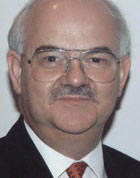 Following the appointment of Melvin White as its musical director, the band qualified for the National Championship Finals in March.

Conductor:
A graduate of the London College of Music, Melvin White has gained a well-deserved reputation as one of the most successful conductors and band trainers of recent years.

He has conducted over 25 bands to qualification for the Finals of the National Championships alone, and has also been a successful conductor with numerous Championship level bands.

He has won major honours at a wide variety of leading contests and remains in demand as a both a conductor and an increasingly busy top level adjudicator.

Test Piece opinions:
None given
---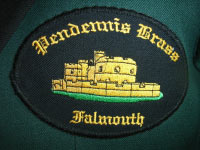 Pendennis Brass Falmouth
Conductor: Steve Thomas
Region: West of England

Website: pendennisbrass.org.uk

Qualified: 2nd (Steve Thomas)

Principal Players:
Principal Cornet: Gareth Thomas
Solo Euphonium: Simon Phillips
Solo Trombone: Barry Buist
Soprano: Amanda Gardner
Flugel: Chris Verran
Horn: Sue Brown
Baritone: Sammie Burley
Eb Bass: Kevin Caddy
Bb Bass: Steve Wearne
Percussion: Justine and John Hart

History:
For many years the Cornish holiday town of Falmouth boasted a top section band, although that sadly folded in the late 1950s.

In 1980 a former Royal Marine bandsman, Glyn Thomas reformed the band and after a few years they took on the name of Pendennis Brass.

The band celebrated its 30th anniversary last year and this will be their sixth National Finals appearance.

The band has enjoyed regular success at local contests such as Bugle and the Cornish Championships and in recent years has excelled at the SWBBA Entertainment contest held at Exmouth.

They were the only Cornish band to qualify for the National Finals at the West Of England Championships in Torquay this year.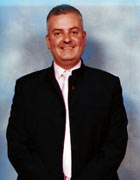 Conductor:
Steve Thomas began his musical career with the Hayle Junior Band and by the age of 11 was the solo euphonium player of the Hayle Senior band.

Over the next 20 years Steve enjoyed success in the top flight of Cornish banding with Bodmin and Camborne bands.

In recent years conducting and arranging have become a large part of Steve's life and he has completed a course at Durham University, studying under Ray Farr, Philip Wilby and Elgar Howarth.

Outside of banding Steve is a season ticket holder at Plymouth Argyle and also enjoys a game of cricket with local side, Leeds Town. He is also a volunteer care worker for mencap

Test Piece opinions:
Obviously a lot of work to be done, some very difficult passages to overcome, not as attractive to play as Resurgam.
---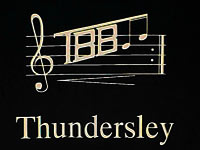 Thundersley Brass
Conductor: Jeremy Wise
Region: London & Southern Counties

Website:

Qualified: Winners (Steve Tighe)

Principal Players:
Principal Cornet:
Solo Euphonium:
Solo Trombone:
Soprano:
Flugel:
Horn:
Baritone:
Eb Bass:
Bb Bass:
Percussion:

History:
Thundersley is situated on the Thames Estuary between the towns of Benfleet and Rayleigh.

The band was formed in 1980 from a nucleus of young local players, most of who are still current band members.

In the late 80's and early 90's the band enjoyed at numerous competition successes including qualifying for National finals in 1989.

They were 2006 London & Southern Counties 4th Section Regional Champions and have since promotion through the Third to the Second Section.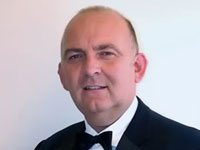 Conductor:
Jeremy was born into a musical family and began receiving tuition from his father. He was awarded a Music Scholarship to St Albans School where he studied under Simon Lindley and an Exhibitioners Scholarship to the Royal Academy of Music studying trumpet and piano.

He has featured in a number of TV and Radio Broadcasts and toured Australia, New Zealand, Canada and Europe as a performer.

As a MD he has enjoyed considerable success with many bands, most notably John Laing Hendon, First City Brass and Cory.

In the mid 1990's he was the resident conductor of the Brighouse & Rastrick and in 1993 was the first recipient of the BBC Young Conductor of the Year Award.

He is the Musical Director of London & Southern Counties Championship title holders Redbridge Brass.

Test Piece opinions:
None given
---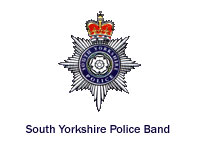 South Yorkshire Police
Conductor: Leigh Baker
Region: Yorkshire

Website: www.policeband.co.uk

Qualified: Winners (Leigh Baker)

Principal Players:
Principal Cornet: Leisa Mallalieu-Ingman
Solo Euphonium: Vicky Whelan
Solo Trombone: Jeff Evason
Soprano: Wendy Hart
Flugel: Andrea Payne
Horn: Ray Speed
Baritone: Michelle Brown
Eb Bass: Andy Fox
Bb Bass: Mick Eustis
Percussion: Andy Grantham

History:
The band was formed in 1979 although initially with only 12 instruments.

In the following years the band progressed and in 1989 they made its first foreign trip to West Germany as part of the Barnsley twin town scheme.

The band has since played to virtually every member of the Royal Family, including a windswept performance of 'Happy Birthday' to Prince Charles at Sheffield Airport.

In 2005 the band celebrated its 25th anniversary and continues to integrate closely into the local community, and many of players are no longer police staff.

The band's main work continues to be providing high quality music to the communities of South Yorkshire

The band competes successfully and won the Yorkshire Area title this year in addition to claiming a top six finish at the Butlins Mineworkers Championship in Skegness.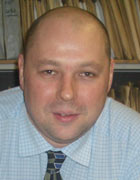 Conductor:
Leigh Baker hails from Melton Mowbray in Leicestershire. After his school education he moved to Huddersfield Polytechnic to study euphonium performance and Composition on the BA (Hons) Music Degree course.

His highly successful playing career ended with the Brighouse & Rastrick Band after two decades of service, whilst he innovative compositions and arrangements have become part of the staple diet of all major championship bands.

Leigh completed his PGCE course after his degree, and after seven successful years as Head of Music at Minsthorpe Community College, he has held a similar post at Honley High School in Huddersfield since 2002.

In 2008, Leigh was nominated for the 'Classic FM Music Teacher of the Year' Awards.

Test Piece opinions:
The band are really enjoying working on this test piece. It's great fun and gives us chance to show off our entertaining capabilities.

The catchy tunes and rhythms of the outer movements really suit our playing and our soloists are enjoying the chance to shine in the slow movement