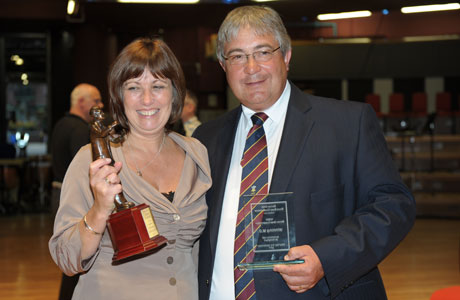 Where can I find room for this? Lorraine Childs has another trophy on her hands...
More Ian Clowes images at: www.pbase.com/troonly/110903_british_open

The next time Robert Childs takes an errant swipe at a plugged ball on his local golf course he will do well to remember the famous cliché attributed to Gary Player.

"The harder I practice the luckier I get," he reportedly replied to anyone questioning the validity of one of his many major victories.

Socks off

Luck had nothing to do with: The man worked his socks off – honing a remarkable talent by his sheer undiluted desire to succeed.

It's the same with Cory's MD – a keen weekend hacker around the fairways maybe, but masterful brass band contest winning conductor without a doubt.

Tribute

As he graciously paid tribute to rival bands on the stage of Symphony Hall, with his fifth British Open Mortimer Maestro Trophy clutched in his hands, his generous statement that he felt 'lucky' was said with just a hint of self-deprecating coyness.

This was his most emphatic British Open victory: It was hard to think of a winning performance of such musical authority at this contest for many a year.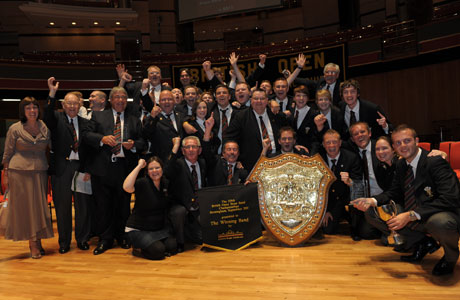 Cory celebrations - for the fifth time in twelve years at the British Open

Midway point

It came at the midway point of the day – Cory ending a rather subdued first half with a rendition of Philip Wilby's 'Red Priest' that captured the elegance of the musical writing with a startling display of controlled technical brilliance.

Even with eight top class rivals to come (the draw lined up the main contenders in remarkable fashion after the break), it was nigh on impossible to beat.

Indulgence

Hearing one performance of this quality was a rarity in itself – two would have been an indulgence not even the 'Red Headed Priest' himself could grant.

It came as no surprise that adjudicators, David Read MBE, Michael Ball and Stephen Roberts felt the same.

They must have enjoyed the task asked of them: It's not often you hear all three wax as lyrical about a contest as this.

The top prize-winners (with the judges earmarking Black Dyke and Carlton Main in particular) gave it their best shot – but none really ended within a couple of shots of the winners come the 18th hole of this major championship.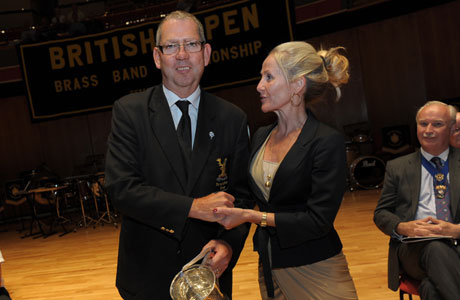 Missing out again for second placed Black Dyke

Black Dyke, full of loquacious musicality faltered momentarily under the intense pressure to end runner up, whilst Carlton Main, inspired by Phillip McCann's forensic appreciation of the touchstone of Vivaldi's music, delivered a classy, elegant account to come third.

Behind them, the heavyweights of Foden's, Brighouse & Rastrick and Tredegar - all delivering high-class accounts.

Clear water

The trio put clear water between themselves and the rest of the 17 band field, although still falling tantalisingly short of finding that extra level of engrossing musicality that so stood out from the winners.

From Desford in seventh to Tongwynlais in last, the overall standard was high – but the midfield finishers lacked consistency despite some notable musical interpretations, whilst high error counts from those racked with pre-contest relegation fears put pay to efforts that ended in the bottom quarter of the results.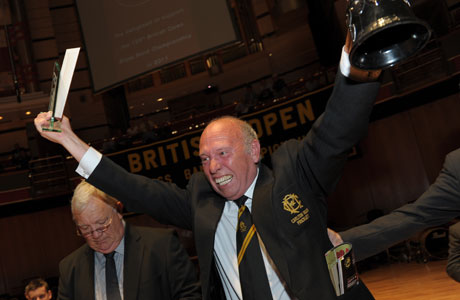 That's a smile of joy - Ray Sykes celebrates third place for Carlton Main

Intriguing draw

The day opened with an intriguing draw - the first half of which seemingly designed to ratchet up the tension as the contest unfolded.
Only Cory at 9 – the last band before the communal 'cup of tea' break, seemed a nailed on cert to finish in the prizes.

Marker

A purposeful marker from Virtusoi GUS, made sure that their fears of relegation to the Grand Shield were solidly dispelled under John Berryman's sensible approach.

They also allayed early doubts in an encouragingly populated auditorium that this was a contest that would take time to engage interest.

However, Tongwynlais, Kirkintilloch and Reg Vardy who followed failed to come close to raising the bar higher.

The result saw the Midlanders claim the hard earned security of eighth place.

Contrast

In contrast, the Welsh contender's brave effort under Philip Harper's direction never quite gelled, and with a liberal sprinkling of minor errors they returned to the Grand Shield after an enjoyable, enhancing, two year stay.

Kirkintilloch, directed by the elegant Luc Vertommen gave a portrayal of Vivaldi that was just too 'red' in tooth and claw to end one place above them.

As a result, they face a difficult task of retaining their Open status next year.



The long and short of it for Foden's and Bram Gay in fourth place...

Over confidence

So too Reg Vardy with a 'Red Priest' full of confidence, even over confidence in certain lines at times, that ultimately saw a rather brash rendition under Ray Farr end in 13th place.

At this point the audience started to vote with its feet, but those who felt that Carlton Main only held the promise of more inconsistency, missed a treat.

Classy and stylish

This was classy, stylish playing – boldly portrayed without ever losing control.

Fine solo lines (especially from Kirsty Abbotts and Geoff Whitham Award winner Toni Howden on euphonium) were backed by a solid ensemble – all underpinned by a wonderfully intuitive interpretation from Philip McCann.

Although not with the odd moment of concern, the persuasive musicality stayed in the mind – especially in the box.

You have never seen a happier man than Ray Sykes MBE when they were announced in 3rd place – their best result at the contest since 1972.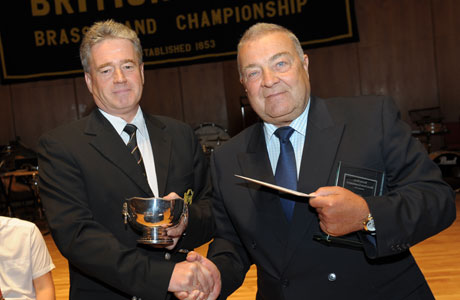 Fifth place for Brighosue & Rastrick

Surprise

Desford followed and also impressed the judges – although surprisingly to many others to come as high as seventh.

The fine musical intentions of Nigel Seaman were etched by some notable individual mistakes – one of which from the trombones surely made the MD's blood momentarily run cold.

Well drilled

Although there was never going to be a moment like that with Rothwell Temperance, their usual mix of well-drilled solidity needed a sense of malleable flow in the central section to have enhanced its purposeful approach.

David Roberts laid out his reading with an appreciation of balance and dynamic, but it also required a touch more élan too.

12th place rewarded solid, if on this occasion, unspectacular virtues.

Pleasure

The pleasure of seeing the talented Michael Bach making his Open debut was tempered by the fact that despite his fine musical efforts, an error strewn account saw Hepworth end in 15th place, precipitating their fall through the relegation trap door.

There were some lovely elegant touches, but not enough to offset the tarnishing blemishes.

Savour

Cory's portrayal brokered not even the merest miniscule hint of the slightest smudge on their musical canvas.

From the driven opening through to the atmospheric portrayal of a winter's day in Venice, full of chattering teeth, crisp footsteps and lilting waves of a mesmeric Barcarolle, it was a rendition to savour.

Here was an engrossing alignment of precise technical execution to elegant musicality, built on outstanding individual and ensemble contributions.

The Fugue was played with delicious refinement, whilst prize-winners Tom Hutchinson and Christian Hollensteiner on cornet and soprano were thrillingly artistic.

Applause

A tumult of applause rang down from the hall at its conclusion, speaking volumes in appreciation of a band on inspired form.

The MD walked off with what looked like a smile of almost bewildered satisfaction at the realisation of what he had just directed.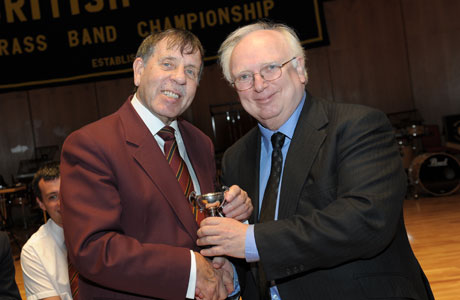 Sixth place for defending champion Tredegar

Break

The break gave the audience time to digest what they had heard – not just from the bands, but also from Philip Wilby's engrossing composition (universally enjoyed) as well as prepare for what was to come.

The National champions were first up – although David King could not quite inspire Brighouse & Rastrick to fully integrate their execution with his stylish intentions, which brought the variety of colours and textures hidden in the complex score to vibrant life.

Perhaps a little too exotic for the men in the box, it claimed fifth place.

Kaleidoscopic

Jason Katsikaris also emphasised the more kaleidoscopic timbres with Leyland – although unlike his Australian compatriot his take rather misplaced the simple beauty of the musical line at times.

10th place was a fair return for a performance that just lost its flow in the desire to enhance technical detail.

Anticipation

Black Dyke entered to a distinct murmur of anticipation in the hall, and proceeded with a deliberate statement of intent from the word go.

The MD took risks with tempos and dynamics, and whilst the beauty of the Winter scenes was portrayed with a magical atmosphere, the little clips were noticeable.

A brilliant Fugue and Presto finish brought them within touching distance of Cory but no more.

In a strange contrast of contesting fate, it gave Dyke and Dr Nicholas Childs their fifth runner up spot in 12 years – allowing Cory and Dr Robert Childs to claim their fifth victory in the same period of time.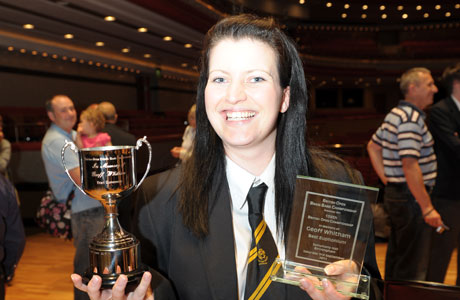 Happy smiles for Toni Howden of Carlton Main - the Best Euphonium on the day

Unspectacular

Co-operative Funeralcare had the unenviable task of following Dyke on stage, and suffered in comparison as a rather unspectacular account under Michael Fowles ended in 14th place.

They couldn't really have come any higher.

Spirited defence

Not surprisingly, the reigning champion gave of their all.

Ian Porthouse led a spirited defence by Tredegar that combined precision with stylish musicality – especially in the Barcarolle where the soloists played with an eerie sense of artistry.

Little hints of unease permeated the ensemble at times, but they could not do anymore than they did to hold onto the famous trophy – and could count themselves a touch unlucky that they didn't end higher than sixth.

Final trio

The final trio offered the prospect of a thrilling climax – and although Foden's, Grimethorpe and Fairey gave of their best, they also just fell short of delivering truly inspired contest winning performances.

Foden's juggernaut rendition under Allan Withington was a tour de force; a combination of powerhouse technicality and delicate musicality was perhaps too extreme in its contrasts in the box.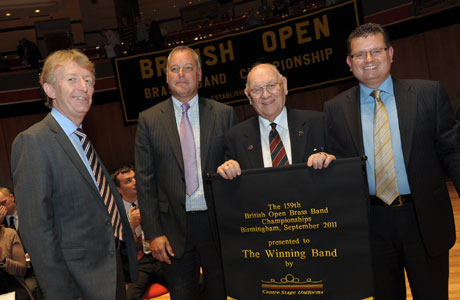 The banner says it all - Cory takes the title

At times it felt like a Vivaldi portrait painted by Mark Rothko – huge blocks of colour divided by clearly defined borders. The result was 4th place for a rendition that almost, but not quite, took your breath away.

Subtle reading

So too Grimethorpe, with Garry Cutt's subtle reading of the score enhanced by wonderful ensemble work and engaging solo contributions.

Not everything came off though – with untidy moments just tarnishing the overall picture to see them fall away to a slightly unlucky 9th.

Errors

No real complaints though from Fairey (Geneva) after a performance rich in early promise faded away.

Russell Gray laid out his rendition with a persuasive musicality, but too many noticeable errors killed off their chances of a podium finish as they ended the contest in 11th place.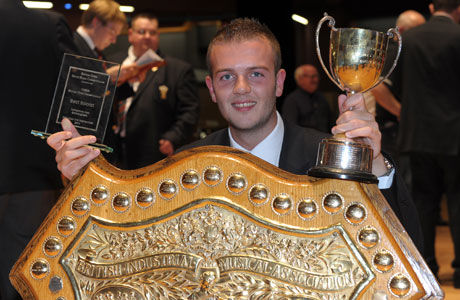 Best Soloist: Tom Hutchinson of Cory

Appreciation

With the presentations out of the way, the results came just about as expected, with a progressive list of heavyweight contenders being announced in reverse order.

The final denouement may have lacked tension, but when it came it was greeted with an almost universal appreciation of a most deserving champion.

There was no luck involved in Cory's fifth title in twelve years at Symphony Hall – just affirmation of a truly great band delivering a truly great winning performance.

Even Gary Player would have had to acknowledge that.

Iwan Fox