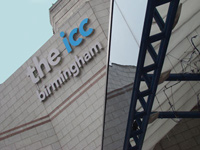 159th British Open Championship
Saturday 3rd September
Symphony Hall
Birmingham
Commencing: 10.30am

---
The 159th British Open takes place on Saturday with 17 domestic bands battling it out not just for the chance to claim the magnificent Gold Challenge Trophy and Belle Vue Challenge Cup, but also the priceless right to call themselves 'British Open Champion 2011'.
Each year the event throws up its fair share of pre-contest intrigue and rumour – and this time is no different.

Quality

From the gripes about the choice of test piece - although not about its quality, more about its provenance and association to a specific competitor – to the moans about the use of 'borrowed players' – both from home and abroad.

There have even been a few complaints about whether or not a band should be penalised if they don't follow the choreographed arrangements of Philip Wilby's score. (They won't)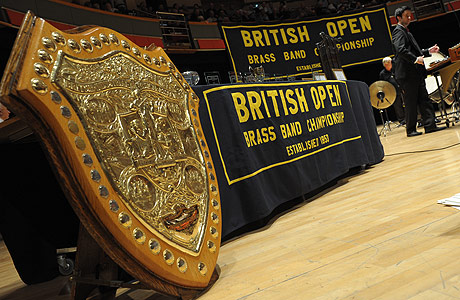 Up for grabs - The famous British Open Shield is waiting for someone...

It's all good old knockabout fun, but the truth of the matter is that come the announcement of the results it will be the best performance in the opinion of the three judges that counts – nothing more, nothing less: Just like always in fact.

There may be some credence to some of the complaints – the borrowed player rule is fast making even the so called 'best bands' in the world look guilty of bringing our contesting sport into disrepute, although others are nothing more than a smokescreen of pre-packaged ready made excuses for failure.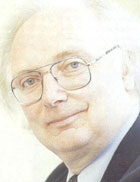 The audience won't worry a fig about all that though after hearing 'Red Priest' – a cracking test of musical as well as technical character from that mastercraftsman Philip Wilby (right).

Prizes

As always there are plenty of prizes up for grabs – not just the £3,000 that goes to the winner.

Individual excellence will be recognised with the Best Soloist claiming the Stanley Wainwright Memorial Trophy, whilst prestigious awards also go to the 'Best Soprano' and 'Best Euphonium'.

Rising stars

The rising stars of the future will also be recognised with the annual Harry Mortimer Trust Awards, whilst there is sure to be plenty of applause for Frank Renton and Michael Robertson, who will receive deserved Worshipful Company of Musician Awards in the form of the Iles and Mortimer Medals.

And whilst there is the growing excitement in the hall at the announcement of the top six bands on the day, there will also be a fair amount of anxiety for those fearing the spectre of relegation and a return to the gulag archipelago that is Blackpool and the Grand Shield.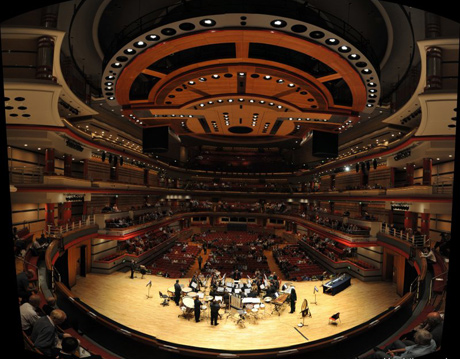 The biggest stage of all at Symphony Hall

Reflection

As always, the day runs like clockwork thanks to the wonderful input from the officials headed by Frank Hodges and his team, whilst there is sure to be a moment of quiet reflection for absent friends, which this year include two legendary winning conductors – Peter Parkes and James Watson.

4BR will be on hand to bring you our live coverage of the day as it unfolds – which we hope will also include our 'on the spot' video analysis and interviews, views and opinions on 4BR Vision both before, during and after the contest ends.

It all kicks off on Saturday morning with the draw at 9.00am and the first band taking to the stage on the stroke of 10.30am, whilst the weekend's entertainment ends on Sunday afternoon with the last of the post contest Gala Concert performances.

Iwan Fox