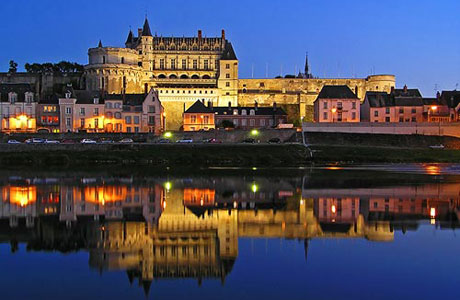 Wonderful Amboise

For seventeen years now Jacques Gaudet, the former boss of Antoine Courtois, has been operating the winning formula of the French Open – a festival that regularly attracts bands from the UK, Holland and Belgium.
While the contest is proceeding inside the town's theatre the public outdoors in the town centre are treated to a two-hour march contest in the morning and three hours of concerts in two bandstands during the afternoon.

That's just the Saturday.

On the Friday evening there's an opening gala concert, a gala concert in the local sports hall on the Saturday evening and a final outdoor farewell concert in the shadow of the chateau on the Sunday morning.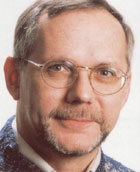 Guest composer

For the last few years a guest composer has been invited as a member if the jury and their music featured in the contest.

This year's invitee was Philip Sparke (right), whose music featured in the list of test pieces, and also in the own choice selections and in the gala concert.

For many years the vision of 'Music for All' was the driving force behind music education in the UK.

Given the changes of the last twenty years, it's been a matter of fighting against the odds to keep that vision alive.

Over the same period, that vision has been increasingly realised in France, and there was plenty of evidence on show at this year's French Open. At a time of retrenchment it's great to find good news stories.

The first French brass band outside of the SA was formed by Jean-Paul Leroy in Orléans in 1995. The latest count suggest a figure of 55, a growth rate of between three and four new bands every year.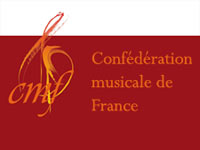 New bands

The French National (right) saw the first appearance of two new bands, the Paris Brass Band and Toulouse.

The Open saw the first appearance of two more, Brass Band de la Gorgue and Concordia. And these really are new bands – they are not the result of any 'split'!

In fact, quite the contrary: La Gorgue and Concordia, along with A Tout Vent, are essentially community bands in the towns and villages of the region around Lille formed by leading members of Nord-Pas de Calais – soprano player William Houssoy (A Tout Vent), solo euphonium Rémi Leconte (La Gorgue) and trombonist Hervé Priem (Concordia).

Youth bands are now growing as fast as senior bands.

The groundwork is laid in the excellence of the brass teaching in the local conservatoires and music schools. Gérard Hostein, conductor of Brass Band Méditerranée has a 16-strong youth band in the Antibes Conservatoire where he is co-director.

They recently appeared at a brass festival at the Nice Conservatoire to form a 100-strong youth band alongside students from Grasse, Antibes, Valbonne, and Monaco.
---
Fourth Section:
Full results can be found at www.4barsrest.com/news/detail.asp

The 35-strong Youth Band of the Tours Conservatoire was making its second appearance at Amboise.

Conducted by Gildas Harnois, they showed real bite in attack, clean passage work and a degree of delicacy.

Brass Band de La Gorgue hit the ground running.

The quality of training provided by conductor Rémi Leconte is evident in the good sound resulting from the way he has developed a good blend within each section of the band.

While there are some aspects of technique that remain to be developed, this was a musicianly performance. 'A Malvern Suite' was well-shaped and characterised – above all it was pleasant to listen to.

Principal cornet Arnaud Péri gave a fine performance of Bohme's 'A Russian Dance'. Winning the section they gained instant promotion to the Third Section.

Second prize in the fourth section went to Blackley Band, travelling from North Manchester to make a repeat appearance, this time as part of their seventieth anniversary celebrations.

The French Open isn't just a good event for French bands, it also provides a rewarding and worthwhile experience for lower section bands from the UK.
---
Third Section:
Full results can be found at www.4barsrest.com/news/detail.asp

For a number of years the small town of Lesquin, home of Lille's airport, has held an annual brass band festival at which many of the top European bands and soloists have appeared.

In 2002 it was decided that the town should have its own band, Concordia, formed of students from the town's music school.

Ambitiously they entered in the third section of the contest playing Philip Wilby's 'A Little Light Music' but perhaps not surprisingly they found the necessary lightness of touch somewhat elusive at this stage in their development.
---
Second Section:
Full results can be found at www.4barsrest.com/news/detail.asp

The Belgian band Mons St. Georges had a busy weekend, playing the second half of the Friday opening concert, taking part in each aspect of the Saturday programme and combining with Courtrai to give the closing lunchtime concert on Sunday.

Showing signs of considerable improvement over recent years, their performance of the test piece 'Resurgam' would have seen them in the middle ranking if they had been competing in the recent UK regionals.

They have a talented solo horn player who was awarded one of the soloist prizes for his performance of Derek Ashmore's arrangement of 'Streets of London'.
---
First Section:
Full results can be found at www.4barsrest.com/news/detail.asp

Paris-based band Brassage (Mathias Charton) arrived in Amboise having previously given an impressive performance at the French National.

They clearly lost marks with a somewhat shaky start: it was unwise to begin with the band's solo item since the soloist had to come in 'cold', and it wasn't until half way through the piece that he really got into his stride.

Once properly under way, the band showed what they are really capable of in the test piece Peter Graham's 'The Essence of Time'.

This was a championship, virtuosic performance, well-disciplined, clear crisp and brilliant, with excellent dynamic control.

Their final own choice piece, 'Barbarian Horde', again let them down.

Once they had created an effective sense of foreboding in the atmospheric introduction, there wasn't much they could with the frenetic remainder of the piece except to bash away at it.

Achilles heel

The own choice aspect of contests is the Achilles heel of French bands, since they have yet to acquire the in-depth knowledge of the repertoire or the gamesmanship to select pieces that will show them off to best advantage

The Bordeaux-based Brass Band Borgiaq grew out of the band Pierre Dutot established at the Bordeaux Conservatoire while he was professor of trumpet.

They are a good example of a community band bringing together both professionals, semi-professionals and amateurs. They number thirty-five players with twelve cornets and six basses.

Close

As the SA tradition shows that's not an excessive number so long as the conductor does some judicious thinning out of parts, especially when accompanying solos.

Such thinning out would have helped achieve greater clarity, but they stayed close on Brassage's tail, ending in second place by a margin of only 1.5 points.

A feature of Pierre Dutot's leadership is his encouragement of young conductors, and this year Pierre conducted their own choice piece Kenneth Downie' 'Purcell Variations' while Kevin Durez, a conducting student at the Bordeaux Conservatoire conducted the test piece.

Pierre knows how to put together entertaining programmes and they were worthy winners of one of the two outdoor concert prizes, with cornetist Bruno Bielsa also winning one of the soloist prizes.
---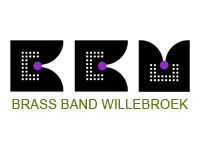 Championship Section:
Full results can be found at www.4barsrest.com/news/detail.asp

The three bands in the Championship section were quite widely separated out.

Belgian band Kortrijk were lucky to escape being penalised for taking time while each player was individually tuned on stage.

Their first own choice piece, a short march by Prokofiev, was crisply delivered, and their solo euphonium gave a technically proficient performance of the first movement of Philip Wilby's 'Euphonium Concerto'.

After a tightly controlled opening, their playing of the test piece 'The Year of the Dragon' was no match for the performance by their compatriots from Willebroek.

UK representatives Lockwood, who had won the march contest with some very solid British-school playing, went for impact in 'The Year of the Dragon' but chose fast tempi which may have cost them, particularly in the third movement.

Their very capable flugel soloist played Alan Morrison's arrangement of 'Over the Rainbow' and they made a 'bold as brass' start with Ray Farr's version of the Bach 'Prelude and Fugue in D minor'.

Rolls Royce

Frans Violet has rebuilt Willebroek into something approaching Rolls Royce class.

In 'The Year of the Dragon' his new team were totally on top of the music, playing it with great subtlety, and with a sound quality ranging from fleet-footed delicacy to organ-like fortissimos.

They brought out a classic moment of trade mark 'brass band' emotional quality in the slow movement, finding an Elgarian quality in the music, and finished off with staggering virtuosity in the final movement.

You could positively see the way Frans Violet was listening to and fine-tuning the playing, moulding the performance there and then rather than just relying on what had been put together in the rehearsal room.

Not surprisingly, Stef Pillaert won the soloist prize.
---
The Gala Concert:

Having met the call of duty in the march contest and the indoor contest, Willebroek then proceeded to give what must count as the most inspiring gala concert of any contest for a very long time.

Certainly it was the classiest playing heard at Amboise in all seventeen years of its existence, and it was head and shoulders above anything heard at the European for a long time too.

Indicative of what was to come, the concert began not with a clichéd potboiler but with Philip Harper's reflective setting of the plaintive folk song 'The Water of Tyne' – Frans Violet announcing the core values on which he has built his 'new' band.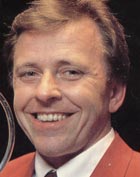 Masterly

Then it was straight into 'Music for Battle Creek', a masterly performance giving the lie to the old canard that a test piece won't communicate with a mass audience (an estimated audience of 1,000).

Piling virtuosity on virtuosity, France's latest brass wunderkind, Fabrice Millischer, gave a riveting performance of the Gordon Langford 'Rhapsody for Trombone'.

Fabrice is the first brass player to win the 'Revelation instrumental soloist' prize in the Victoires de la Musique Classique, the French equivalent of the Classical Brits.

Through and through this was a brass band concert – we weren't presented with a brass band 'pretending' to be something else.

Possibilities

Instead we were shown the many musical possibilities that composers can find in this medium: it was a bit like a Royal Northern Brass festival in one evening.

Alongside the more traditionally-sounding 'Serenade' (Derek Bourgeois), 'Bravura' (Peter Graham), and 'The Father's Blessing' (Kenneth Downie), we heard tuba soloist Stefan Moeskops in Gospel from Andy Scott's 'Salt of the Earth', 'Penlee' (Simon Dobson), 'Cartoon Music' (Peter Graham) and 'Whirlegigg' (Kenneth Hesketh).

'Penlee' in particular was given a really effective interpretation.

Frans Violet (right) had built his programme in such a way that, having established trust with his audience, they were willing to follow him literally spellbound in so many different musical directions.

Here is a band that has not sold its soul. At the same time it doesn't give an inch in terms of sheer power and virtuosity, let alone stamina – at a quarter to midnight they were able to respond to the calls for an encore with a scintillating performance of Paul Drury's quick march Jubilee.

Truly a Berlin Phil of a band in the making!
---
Postscript:

Twenty-five pupils from the local primary school came into the theatre on Saturday to listen to the bands, especially the youth band.

They are all learning brass instruments at school under the 'Orchestre à l'école' programme of making instrumental tuition more accessible by copying the system that used to be so strong in the UK.

The project is spreading throughout the country. In Amboise the instruments are loaned to the school by Courtois.

Keen interest

Visiting the school on Monday morning I arrived to be greeted by the local schools inspector and the primary school adviser who are both taking a very keen interest in the project.

Yet another way in which the brass band virus is spreading throughout the country.

And walking back to the theatre from the march contest I heard the sound of singing coming from the bandstand on the banks of the Loire.

It turned out to be the Brassage Band giving 'The Essence of Time' a final run-through by singing their parts.

It sounded absolutely fantastic.

They could make a name for themselves as banding's Swingle Singers!

Roy Terry