Pink & Purple Reign
Boobs & Brass with Brighouse & Rastrick Band
Sir Adrian Boult Hall
Birmingham Conservatoire
Friday 13th May

Images by Ian Clowes

More great images of the event can be found at:
www.pbase.com/troonly/brass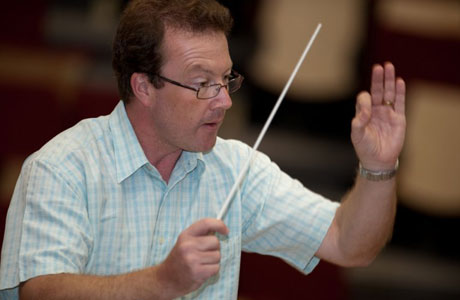 MD Martin Dawson flew in from Pakistan to conduct Boobs & Brass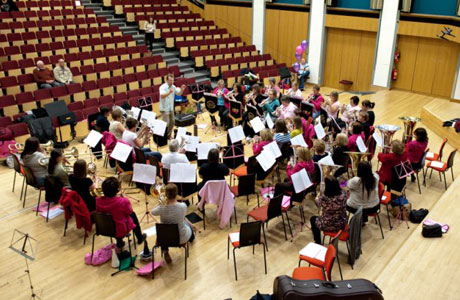 The final run through for the girls before the big event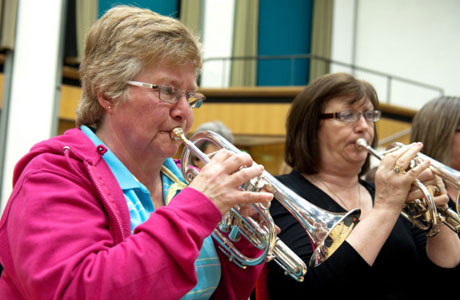 Maggie Betts and Jayne Nichols - the ladies behind Boobs & Brass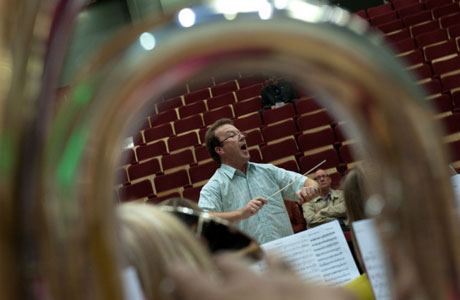 Hard at work: Martin Dawson in full flow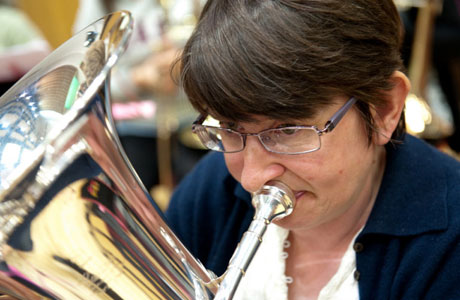 A determined face - one of the Boobs & Brass girls concentrates hard...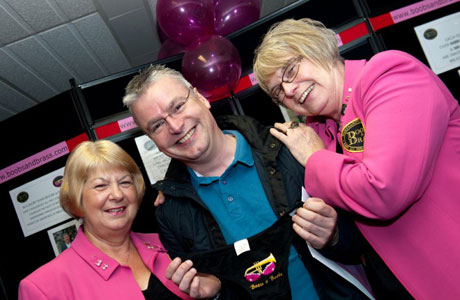 Fund raising ideas come in all shapes and sizes - even extra large...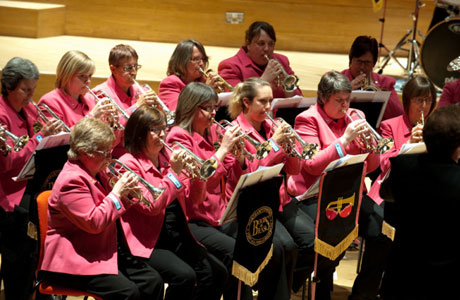 The girls in action...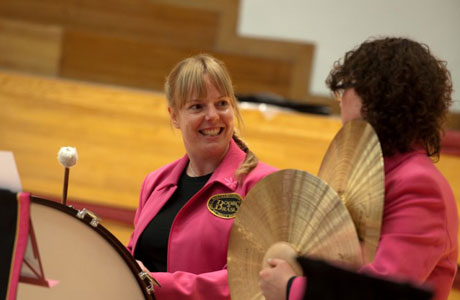 It's all about putting a smile on the faces...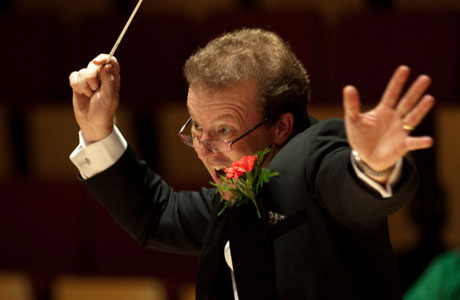 Mr Dawson in serious mood...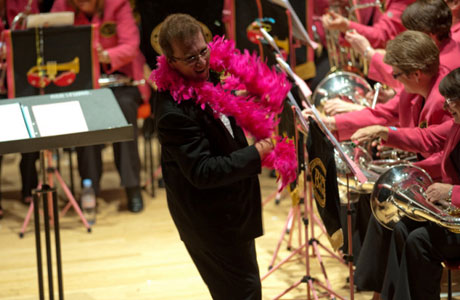 Mr Dawson in a different guise...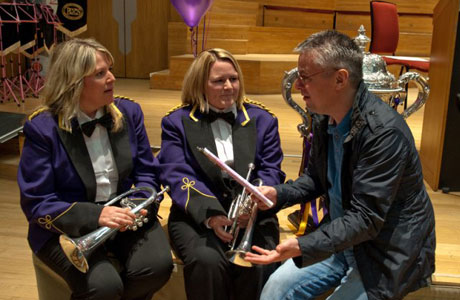 Girl power. 4BR interviews Laura Hirst and Lucy Murphy of Brighouse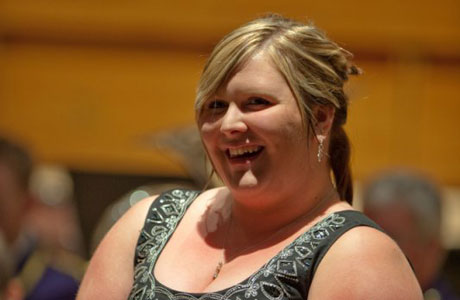 Star of the show - Lauren-Marie White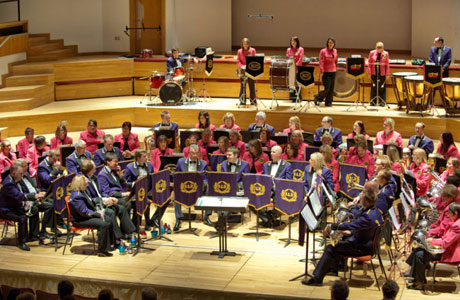 Massed finale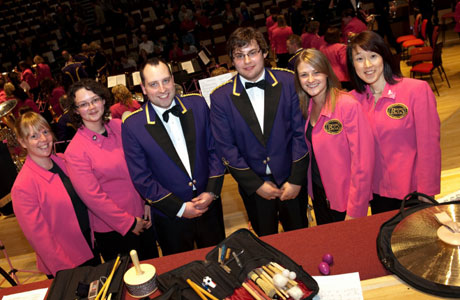 Boys and girls together- the massed percussion ranks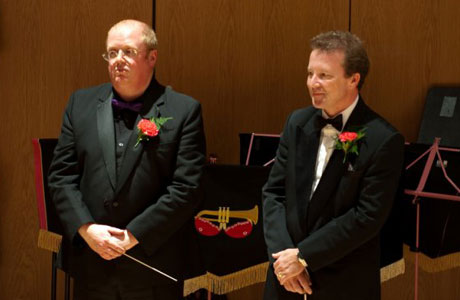 The two men at the helm - Messers Smith and Dawson...