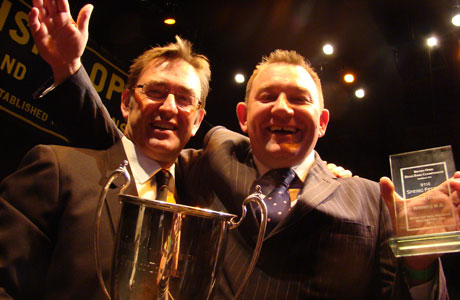 Berlioz boys - Aldbourne win again on the French master

'Benvenuto Cellini' proved one heck of a stern test for all the bands in the Senior Trophy.

In fact it proved to be too much for the vast majority of them.

Spinning in his grave

Frank Wright, who was responsible for the much harder 1970 arrangement, would have been spinning in his grave after hearing some of the rather hapless performances: Heaven help what Berlioz would have thought.

The best mastered the notes and managed to portray something of the verve and excitement of the story of the Tuscan sculptor's travails of love, murder and a bit of fancy metalwork.

Others sunk without trace –weighed down like a Mafia corpse thrown into a river wearing lead boots filled with badly chosen tempos, crass dynamics and wrong notes.

Last rites

At the end of the opera the Pope comes to bless the statue of Perseus that Cellini and his mates have cast – a triumphant ending to a work Berlioz himself said, '…contains a variety of ideas, an energy and exuberance and a brilliance of colour such as I may never find again.'

The current Pope would have had to given the last rites to some bands depressingly monochrome efforts.

Generous

Adjudicator Stan Lippeatt (who was in the box with Lynda Nicholson) remarked that there had been two 'exceptional' performances on the day – and five in total, which were 'very good'.

He was being generous. It has to be noted that he didn't make a comment on the rest.

Milking

The Spanish Hall (which despite its intimate bijou chocolate box murals, has an acoustic like an aircraft hanger), and which was never less than two thirds full, heard a host of performances that simply failed to master the ensemble basics.

Most flugel players performed very well on their lyrical solo (although not always helped by 'milking' conductors) although the majority of soprano players will be glad to see the back of the piece.

There was plenty of heavy metal blowing from the high wire lads and lasses, but few who could really deliver the delicate filigree decoration.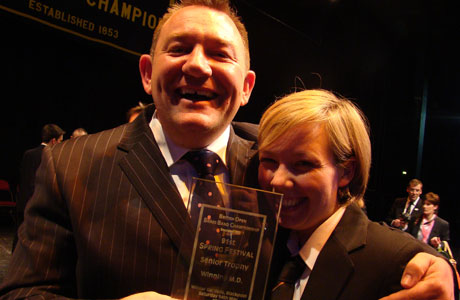 Who's a clever boy then. David Johnson and a fan...

Claimed victory

After all the performances were played, it was Aldbourne who claimed victory.

It was hard to disagree with their win, although it was a little more debatable whether or not it had been achieved courtesy of an 'exceptional' performance.

Solid, flowing and detailed, they were led by a first class MD in David Johnson, who fully understood the need to portray the sense of unfolding drama in the score.

It was not without its moments of unease, but a classy feeling of musicality pervaded throughout to claim the Senior Trophy in some style.

Exciting

Pushing them all the way was the other 'exceptional' performance in the opinion of the judges – from City of Sheffield conducted by Derek Renshaw.

Their exciting rendition was a clear leader at the half way point of the contest, and very nearly held its own to the end, thanks to a fine flugel lead and the MDs insistence on portraying the boldness of the writing without losing a sense of dynamic control.

Very good

Behind them came the trio of 'very good' performances; from Felling, Northop and Johnstone – all delivering creditable renditions of musical note, if not all together exact technical security.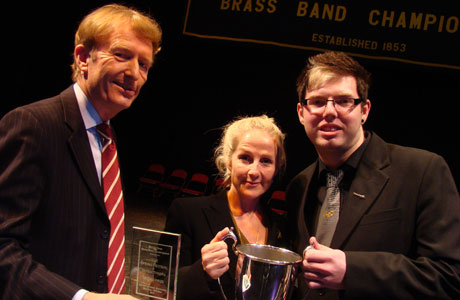 Felling's approach was as tight as a drum, underpinned by an excellent bass section and a soprano who was one of the few who revelled in the spotlight.

If anything, their 'Cellini' was in need of a touch of Italian red blooded testosterone, but Stephen Malcolm and his band will have left Blackpool well pleased with their efforts.

Control and clarity

So too Northop, who claimed the last qualification spot with an early marker that had Thomas Wyss's hallmarks of control and clarity all over it from the word go.

It was a 'Cellini' of building momentum and tasteful refinement.

Tight rein

Johnstone Silver was the unlucky 'very good' band, and missed out on promotion only by the narrowest of margins.

A super flugel lead from 'Best Instrumentalist' Fiona McClusky set the tone, whilst Paul Kiernan kept a tight rein on his ensemble right to the end.

As with Felling, all that was needed was a touch more passion from the musical loins rather than the technical head.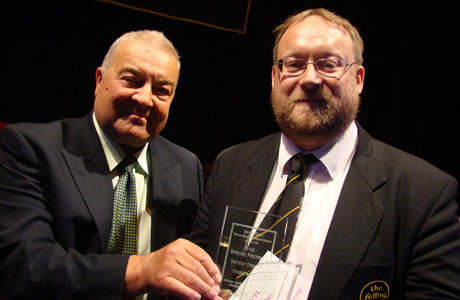 Felling good - North of England gains a representataive in the Senior Cup
Testosterone

Wrexham certainly didn't lack anything in the testosterone department with an exciting rendition that just lost focus as stamina waned in the final run for home.

A few harsh sounds and the odd tuning issue cost them in a performance that showed their undoubted qualities in full in coming sixth.

The trio of Wakefield, Wantage and Bournemouth will perhaps feel a little hard done by with their final placings – although it may have come down to matter of musical taste in the box.

All three opted for more refined renditions under their MDs than others on the day – their 'Cellini' dressed in musical Armani work clothes rather than a boiler suit and welder's goggles.

PG Woodhouse

Phil Bailey may reflect on a tempo that took some time to get the blood coursing through the Italian veins with Wantage, whilst Norman Law and Wakefield were also in need of a more robust artisan approach rather than the cultured artistic one they opted for.

Let's not forget, the eponymous hero does employ passion and brute force on bedding the odd wench and popping off a rival or two, rather than reciting love poems and telling killing one-liners like PG Woodhouse.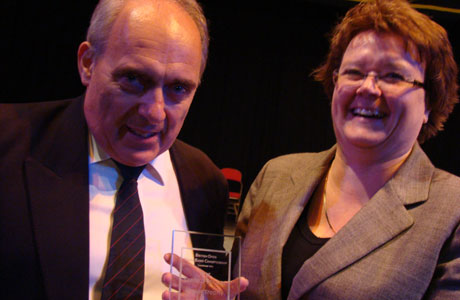 North Wales promotion for Northop

Refined

Bournemouth's refined 'Cellini' was full of good manners and clarity of musical thought – virtues that on another day may well have won the contest with something to spare.

On this occasion it was not what Stan and Lynda were quite looking for.

Ninth place was more than a tad unlucky.

Musical territory

Behind these, the bands we were in more questionable musical territory.

Newtongrange, St. Dennis and Bon Accord will all feel that they probably left their best performances in the rehearsal room – each holding promise that was never quite fulfilled.

Too many annoying, clumsy errors tarnished renditions that on occasions seemed set to thrill.

Meanwhile, Easington, Hade Edge and Barton Town all produced the types of mixed bags that leaves a sense of frustration in the minds of the players and the MDs – thanks to a multiplicity of unforced errors, misplaced enthusiasm and careless execution.

Each band left the stage knowing that there were better performances left in their bandrooms too.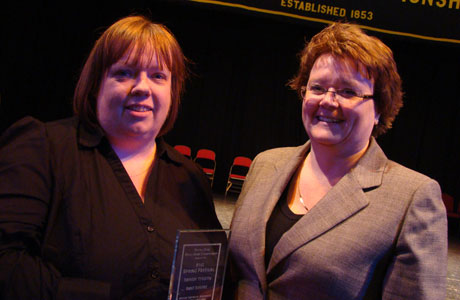 Scots best as Jonstone's flugel wins the Best Instrumentalist prize
Struggle

The bottom five really did struggle; giving renditions that were so riddled with self inflicted wounds that Benvenuto Cellini would have spent more time in a Rome A&E unit than his studio making his sculptures.

Enderby give it their best shot (with some fine troms) but were playing to the limits almost from the word go, whilst Pontardulais will know that a damaging unforced error count cost them any chance of coming higher than seventeenth.

Stretched

Lindley was stretched to its limit despite the sensible direction from Neil Jowett at the helm, whilst City of Coventry and Stannington just couldn't gain any extended foothold of consistency in their execution.

Aldbourne and their charismatic MD David Johnson may well be considered something of Berlioz specialists, but even after this win they won't be booking themselves into renaissance art and sculpture classes.

Bloodied but certainly unbowed, Benvenuto Cellini was the ultimate winner on the day.

Andrew Warriner