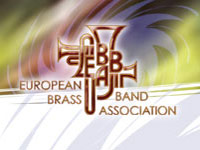 The European B Section may well be the EBBA version of the Europa League, but it is certainly not a lightweight aperitif ahead of the show stopping main course own choice selections on Saturday afternoon – as shown by the musical ambition on the part of the competing bands.
EBBA's long held belief that the competition has been a worthwhile long term undertaking remains debatable, despite a remarkable rise in the standard of the bands taking part from the 'emerging' European nations in recent years.
More than numbers
Those numbers remain a frustration – as does the criteria for being eligible to compete at this level, but there is no denying that in the past couple of winners we have been able to enjoy playing of a standard that would not have been out of place in the Championship event.
And with some choices that include 'Extreme Make-Over', 'Trittico', 'Partita' and 'Of Men and Mountains' to back up the stiff challenge of Stephan Hodel's enjoyable and inventive set work, 'Vertex', we could be in for some eye opening assaults on the title.
Emerging nations
This year the 'emerging nations' are Austria, Germany, France, Italy and Switzerland – although the inclusion of the Swiss First Section champions does look suspiciously like a neat bit of self help promotion to get bums on seats early on Saturday morning.

EBBA will be pleased that last year's highly impressive winners from the Universality of Graz return once more, but equally delighted that they will be joined once more by former champions Brass Band Oberschwaben-Allgau who won this title back in 1995.
The French send the exciting EXO Brass whilst the Italians are represented by Messina Brass Band.
The locals will of course be supporting Ensemble de Cuivres Euphonia, who won the Swiss First Section National title in thrilling fashion late last year.
---
As for a winner?
Always a difficult one, but it should be a great three way scrap between the holders University of Graz, the Germans of Allgau and the home town favourites of Euphonia, with EXO brass and Messina close behind.
4BR Prediction:
1. Austrian Brass Band of the Universality of Music and Performing Arts, Graz
2. Ensemble de Cuivres Euphonia
3. Brass Band Oberschwaben-Allgau
---
Austrian Brass Band of the Universality of Music and Performing Arts, Graz
Conductor: Professor Uwe Koeller
Austria
European appearances:
2009: 3rd (Prof U. Koeller)
2010: Winners (Prof U. Koeller)
The Austrian Brass Band was founded in 2001 at the University of Music and Performing Arts in Graz.
The founder and current Musical Director is Professor Uwe Koeller, a former Principal Trumpet of the Deutsche Opera in Berlin, and member of the Brass Ensemble German Brass. He is now Professor of Trumpet at the University of Music and performing Arts Graz.
The Austrian Brass Band is the only Brass Band in Austria which is a part of a University, and its members are all students at the University of Music and performing Arts in Graz itself.
The band made its debut at the European B Section contest in 2009, coming 3rd and too the title itself in Linz in 2010.
---
Brass Band Oberschwaben-Allgau
Conductor: Peter Schmid
Germany
European appearances:
1995: Winners (G. Kurat)
1997: 3rd (D. Gilson)
1998: 2nd (D. Gilson)
1999: 3rd (D. Gilson)
2005: 3rd (J. Ekkelboom)
2010: 3rd (Peter Schmid)
Brass Band Oberschwaben-Allgau was founded in 1992 by their chairman Michael T Otto and performed its first public concert in 1993.
As first German representative, the BBOA successfully took part in the European Championships in 1995 where they won the B Section under their director Gerd Kurat. They did not defend their title the following year in Bergen.
They returned in 1997 in London where they came 3rd under the direction of David Gilson and in Kerkrade in 1998 they came 2nd.
In 2005 they returned under the direction of conductor Johnny Ekkelboom and was placed 3rd.
---
Exo Brass
Conductor: Gildas Harnois
France
European appearances:
Debut

Exo Brass was formed in 2005 and has made rapid progress under the baton of the talented Gildas Harnois.
In the last couple of years in particular they have started to make a real contest impression with a fourth place finish at the French Open in 2009, followed by coming runner up in 2010, beating London & Southern Counties champions Redbridge in Amboise in the process.
In January they came runner up in the Excellence category at the French National Championships in Amiens.
---
Ensemble de Cuivres Euphonia
Conductor: Michael Bach
Switzerland
European appearances:
Debut
Formed in 1972, Euphonia has a fine record of contesting achievement in Switzerland – including being crowned 2010 First Section National Champion in Montreux last November.
That was their fifth National win in the First Section since 2000, and the third under the direction of their exciting young conductor Michael Bach. The band also came runner up at the 2008 French Open.
---
Messini Brass
Conductor: Paratore Giuseppe
Italy
European appearances:
Debut