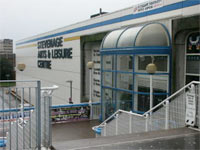 Sunday 20th March
Adjudicator: Major Paul Norley

Test Piece: A Little Light Music (Philip Wilby)

Draw: 10.00am
Commences: 11.00am
---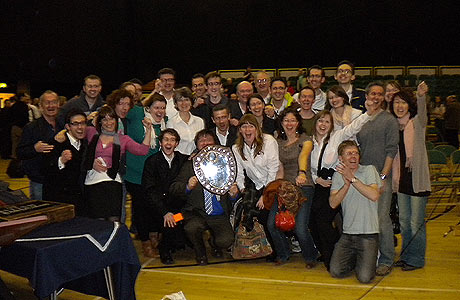 2010 champions - Fulham

14 bands line up on Sunday morning looking to catch the ear of Major Paul Norley and book their place at Cheltenham racecourse in September.

Delightful

Philip Wilby's delightful set work has proven to be a popular test for the bands and great listening for the audiences too, with its mix of stiff technical challenges and lovely musical lyricism – all topped off with that tasty bit of ice cream 'tarantella'.

It has also sorted the best from the rest too, as it has presented challenges to be overcome for soloists and ensemble alike.

Benefit

Whoever makes it through then will have to combine solid technicality with musical artistry – and that can only benefit the bands and their MDs.

The area provided two solid qualifiers last year who posted top ten finishes at Harrogate in coming 7th & 8th – the best return since 2005, when Jersey Premier won the National title: Plenty for this year's contenders to aspire to then.

Improving

They are headed by BAE Systems Brass who last qualified in 1999, but who has been improving of late, coming 5th last year and posting a podium finish at the Folkestone event.

Battle Town meanwhile will be looking to make it a hat trick of titles after two successive Fourth Section victories.

They posted a strong performance at Harrogate where they came 7th, so they should be full of confidence.

Relegation

Brighton & Hove City Brass dropped through the relegation trap door last year after two years in the Second Section, so they will be keen to make an immediate mark, boosted by a solid showing at Butlins where they came 7th.

Chalgrove meanwhile won the Fourth Section here in 2007 and has posted improved results each year since, coming 4th last time out, so their confidence should be pretty high.

Promotion

Another band who has been a confident contesting outfit of late has been Cold Ash Brass who gained promotion after making their debuts just four years ago.

They came 13th at Pontins late last year.

Returning

Crystal Palace will be looking to start the process of returning to the First Section where they played in 2007.

A few disappointing results has seen them drop through the sections, so hopefully a return to better days starts this weekend.

Hangleton is another band that has just dropped off the pace in the last two seasons after coming 2nd in 2008. 9th at Folkestone shows they may have work to do this weekend, whilst Hemel Hempstead will look to build on their top ten finish last year and their 13th place at Butlins earlier this season.

Early season work out

Hitchin was another band that had an early season work out at Skegness where they came 10th although they should be confident after winning at Folkestone and posting a top six finish last time out.

Jubilee Brass (Oxford) is making steady progress after gaining promotion in 2009 and coming 8th last year, whilst Tadley Concert Brass just dropped off the pace last year in coming 14th.

They will want to post a good result this time around to stave off any potential threat of relegation.

Any you can do

Wantage Silver B will be keen to show that anything their senior outfit can do, they can better, as they look to continue the good progress made since their 2000 promotion, whilst Watford is another band steadily climbing up the results table since their promotion in 2008.

Finally, Woodbridge Excelsior held its own last year by coming 12th for a second year in a row, so will want to push on as they seek to secure their Third Section status for another year.
---
As to a winner?

We are going to opt for Hitchin Town if they can show the form that saw them perform well at Butlins and Folkestone, whilst Chalgrove, Battle Town and BAE Systems should push them close. Wantage and Jubilee are our picks for top six places, whilst our dark horse is Brighton & Hove.

4BR Prediction:

1. Hitchin Town
2. Chalgrove Brass
3. Battle Town
4. BAE Systems Brass
5. Wantage Silver B
6. Jubilee Brass (Oxford)

Dark Horses: Brighton & Hove City
---
BAE Systems
Conductor: K. Woodger

Last 15 Years:
2010: 5th (K. Woodger)
2009: 9th (K. Woodger)
2008: 14th (K. Woodger)
2007: 4th (K Woodger)
2006: DNC
2005: DNC (rel)
2004: 11th in Second Section (K. Woodger)
2003: 6th (K. Woodger)
2002: 10th
2001: 9th
2000: 6th in Third Section (prom)
1999: 2nd
1998: 4th
1997: N/K
1996: 11th
---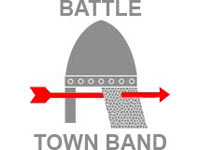 Battle Town
Conductor: Jon Penton

Last 15 Years:
2010: Winners of Fourth Section (J. Penton) (prom)
2009: Winners (J. Penton)
2008: 9th (J. Penton)
2007: 12th (J.Penton)
2006: 7th (J. Penton)
2005: 10th (J. Penton)
2004: 4th (J. Penton)
2003: DNC
2002: DNC
2001: DNC
2000: DNC
---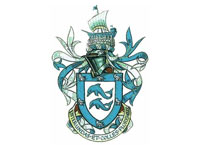 Brighton & Hove City Brass
Conductor: M. Hackett

Last 15 Years:
2010: 16th in Second Section (M. Hackett) (rel)
2009: 15th (M. Hackett)
2008: 3rd in Third Section (M. Hackett) (prom)
2007: 8th (M. Hackett)
2006: 8th in Second Section (J. Williams) (rel)
2005: 12th (C. Aberg)
2004: 13th (E. Flood)
2003: 3rd (E. Flood)
2002: 7th (E. Flood)
2001: 8th (E. Flood)
2000: 11th in First Section (E. Flood) (rel)
1999: 12th
1998: 12th
1997: Winners of Second Section (prom)
1996: 10th in Third Section (prom)
---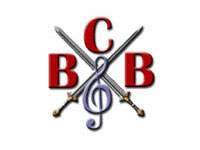 Chalgrove
Conductor: Terry Brotherhood

Last 15 Years:
2010: 4th (T. Brotherhood)
2009: 8th (M. Pegram)
2008: 13th (M. Pegram)
2007: Winners Fourth Section (M. Pegram) (prom)
2006: 8th (M. Pegram)
2005: 13th (I. Young)
2004: 14th (S. Sizeland)
2003: 8th (S. Sizeland)
2002: 6th (M. Fricker)
2001: 26th (N. Hall)
2000: 4th (N. Hall)
1999: 17th
1998: DNC
1997: DNC
1996: DNC
---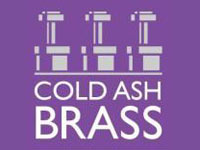 Cold Ash Brass
Conductor: S. Sizeland

Last 15 Years:
2010: 8th in Fourth Section (S. Sizeland) (prom)
2009: 9th (M. Clark)
2008: 3rd (M. Clark)
---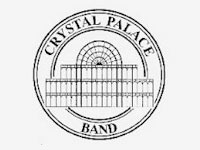 Crystal Palace
Conductor: Mike Gray

Last 15 Years:
2010: 17th in Second Section (M. Gray) (rel)
2009: 13th (M. Gray)
2008: DNC
2007: 16th in First Section (M. Gray) (rel)
2006: 15th (M. Gray)
2005: 4th in Second Section (prom) (M. Gray)
2004: 4th (M. Gray)
2003: 7th (M. Gray)
2002: 12th (M. Gray)
2001: 13th (M. Gray)
2000: 9th (M. Gray)
1999: 3rd
1998: 3rd in Third Section (prom)
1997: 5th in Third Section
1996: 4th in Third Section
---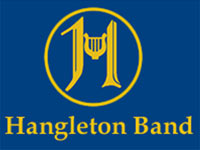 Hangleton
Conductor: R. Baker

Last 15 Years:
2010: 9th (R. Baker)
2009: 10th (M. Pollard)
2008: 2nd (M. Pollard)
2007: 12th (M. Pollard)
2006: 6th (J. Williams)
2005: 7th (J. Williams)
2004: 14th (C. Nonoo)
2003: 13th (C. Nonoo)
2002: 8th in Fourth Section (C. Nonoo) (prom)
2001: 11th (C. Nonoo)
2000: 11th (C. Nonoo)
1999: DNC
1998: DNC
1997: DNC
1996: DNC
---
Hemel Hempstead
Conductor: D. Klein

Last 15 Years:
2010: 10th (D. Klein)
2009: 4th in Fourth Section (G. Weeks) (prom)
2008: Winners (G. Weeks)
2007: DNC
2006: 13th in Third Section (G.Weeks) (rel)
2005: 17th (G. Weeks)
2004: 8th in Fourth Section (G. Weeks) (prom)
2003: 7th (G. Weeks)
2002: 7th (G. Weeks)
2001: 25th (G. Weeks)
2000: DNC
1999: DNC
1998: DNC
1997: N/K
1996: DNC
---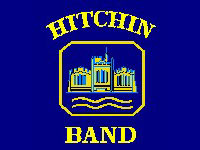 Hitchin
Conductor: C. Patterson

Last 15 Years:
2010: 6th (C. Patterson)
2009: 5th (C. Patterson)
2008: 9th (M. Hurrell)
2007: 15th in Second Section (I Graves) (rel)
2006: 14th (I. Graves)
2005: 2nd in Third Section (M. Hurrell) (prom)
2004: 10th (G. Carney)
2003: 5th (G. Carney)
2002: 7th (G. Carney)
2001: 9th (G. Carney)
2000: 13th in Second Section (G. Carney) (rel)
1999: 15th (G. Carney)
1998: 9th (G. Carney)
1997: 10th (B. Rumford)
1996: 14th in First Section (A. Widger) (rel)
---
Jubilee Brass (Oxford)
Conductor: C. Sadler

Last 15 Years:
2010: 8th (C. Sadler)
2009: 3rd in Fourth Section (C. Sadler) (prom)
2008: 7th (C. Sadler)
2007: 4th (C. Sadler)
2006: 19th (C. Sadler)
2005: 16th in Third Section (K. Membury) (rel)
2004: 11th (K. Membury)
2003: 16th (K. Membury)
2002: 3rd in Fourth Section (K. Membury) (prom)
2001: 22nd (K. Membury)
2000: 6th (K. Membury)
1999: DNC
1998: DNC
1997: DNC
1996: DNC
---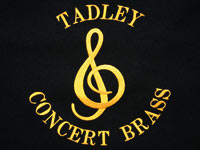 Tadley Concert Brass
Conductor: P. Chapman

Last 15 Years:
2010: 14th (P. Chapman)
2009: 7th (P. Chapman)
2008: 2nd in Fourth Section (P. Chapman) (prom)
2007: 6th (P. Chapman)
2006: 12th (P. Chapman)
2005: 11th (P. Chapman)
2004: 11th (P. Chapman)
2003: 12th (P. Chapman)
2002: 16th (P. Chapman)
2001: DNC
2000: DNC
1999: DNC
1998: DNC
1997: N/K
1996: DNC
---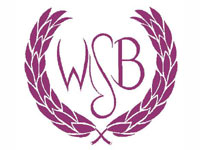 Wantage Silver B
Conductor: D. Dullforce

Last 15 Years:
2010: 7th (D. Dullforce)
2009: 2nd in Fourth Section (D. Dullforce) (prom)
2008: 4th (D. Dulforce)
2007: 8th (D. Dullforce)
2006: 13th (D. Dullforce)
2005: 17th (P. Uzzell)
2004: 21st (P. Uzzell)
2003: 11th (D. Dullforce)
2002: DNC
2001: DNC
2000: DNC
1999: DNC
1998: DNC
1997: N/K
1996: DNC
---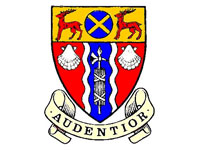 Watford
Conductor: R. Graves

Last 15 Years:
2010: 11th (R. Graves)
2009: 13th (R. Graves)
2008: 5th in Fourth Section (R. Graves) (prom).
2007: 11th (M. France)
2006: 4th (M. France)
2005: 19th (M. France)
2004: 19th (M. France)
2003: DNC
2002: DNC
2001: DNC
---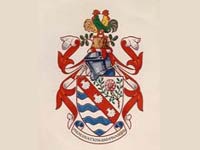 Woodbridge Excelsior
Conductor: C. Lewis

Last 15 Years:
2010: 12th (C. Lewis)
2009: 12th (G. Shaw)
2008: 8th (A. Duguid)
2007: 13th (A. Duguid)
2006: 8th (A. Duguid)
2005: 15th (E. Howells)
2004: 6th (E. Howells)
2003: 2nd in Fourth Section (E. Howells) (prom)
2002: 5th (E. Howells)
2001: DNC
2000: DNC
1999: DNC
1998: DNC
1997: N/K
1996: DNC
---
Past Qualifiers:

2010: Fulham Brass, Betteshanger Welfare Brass
2009: St Sebastian Wokingham, Hungerford Town
2008: Littleport Brass, Hangleton, Brighton and Hove City
2007: Epsom and Ewell, Thundersley
2006: Norfolk Wherry Brass, LBG
2005: Jersey Premier Brass, Hitchin, St. Sebastian Wokingham
2004: Sandhurst Silver, Chinnor and Littleport Brass
2003: Ware Brass, Fulbourn and Teversham, Sandhurst Silver
2002: Castleton Brass, Yiewsley and West Drayton
2001: Cantium Brass, Becontree Brass
2000: Stonesfield Silver, Cantium Brass
1999: Woking, Marconi
1998: Brent Brass, Broseley Brass
1997: Littleport Brass, Chichester City
1996: Stantonbury, Chinnor, Cawston
1995: Fairlop Brass, Cawston
---
London bands at the Finals:

2010: 7th, 8th
2009: 11th, 17th
2008: 11th, 12th, 13th
2007: 8th, 15th
2006: 9th, 12th
2005: 1st, 13th, 17th
2004: 7th, 15th
2003: 5th, 18th, 20th
2002: 9th, 13th
2001: 7th, 11th
2000: 5th, 11th
1999: 6th, 8th
1998: 2nd, 5th