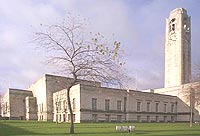 Saturday 19th March
Adjudicator: David Read MBE

Test Piece: Resurgam (Eric Ball)

Commences: After Section Three
---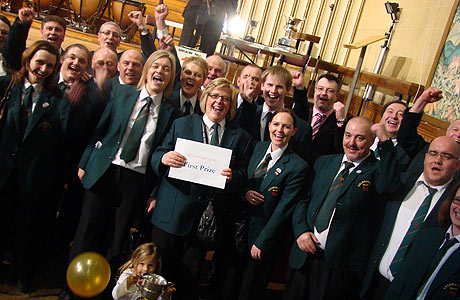 2010 champion - Tylorstown

The Welsh love a good bible story – the more dramatic and colourful the better; usually delivered in fire and brimstone fashion by a non-conformist minister from a pulpit on a Sunday morning after an international rugby game…

Well perhaps that would have been true when Eric Ball wrote 'Resurgam' back in 1950, because nowadays there are likely to be more empty chapel pews on a Sunday morning service than chairs at Brangwyn Hall on Saturday afternoon for this contest.

Ghosts

The Welsh are more interested in the ghosts of television's 'Being Human' than Eric's beautifully crafted homage to the possibility of a chance meeting with the resurrected soul of his sister in law.

Still, there is no denying the greatness of the music – and the opportunity it presents these 10 bands to display their lyrical abilities to David Read MBE.

Risen again

Welsh banding has risen time and again at the Finals of late – with four successive victories to the Principality's name.

The roll call includes Newbridge (Celynen), Point of Ayr, City of Cardiff (Melingriffith) and Tylorstown, not forgetting that since 2000, Ammanford has also won, whilst four other bands have claimed top six finishes.

Pushing up the daisies

It is a record to be immensely proud of, but given the subject matter of this year's test piece, it is also pertinent to note that at last three of those past champions are currently pushing up the daisies in temporary repose in the banding cemetery.

Not even Derek Acorah could get Newbridge, Ammanford and Point of Ayr on stage this year.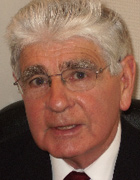 Plenty to play for

Still plenty to play for the 10 well matched bands, headed in alphabetical order by Blaenavon Town.

They enjoyed a solid 2010 season coming runner up in the First Section of the Welsh League thanks in no small part a podium finish at their local contest late last year.

After two top six finishes in the last two years they will be looking for their first finals appearance since 2008.

Solid band

Crosskeys meanwhile will also be looking for a finals return after coming 8th last time out.

Keri Bowden has a solid band under this command as they seek to build on the runner up spot claimed at the Blaenavon contest.

The famous old initials of GCG – Gwaun Cae Gurwen, last tasted a regional victory well over 30 years ago, so the champagne has been on ice for some time.

That though could be about to change if they have built on their 5th place finish at Pontins and the success in coming runner up in the Welsh League.

Bubbly

Lewis Merthyr won the top section here in 1984, and whilst they haven't been able to crack open the bubbly in celebration of a victory since, they have been getting closer – coming 3rd last year under Gareth Pritchard.

They are many people's pre-contest favourites.

Llanrug is also a band on the up under the baton of Paul Hughes (who was last seen helping Eikanger win the Norwegian Championships in Bergen).

They won this title in 2004, so will be keen to fly the flag at Cheltenham once more.

Promoted

The promoted Llwydcoed showed their quality in picking up a top six finish at Harrogate after coming runner up here in the Third Section.

They also went on to win the Welsh League title too, so could be a bit of a dark horse on the weekend even in this highly competitive company.

Meanwhile, Newtown Silver make the trip down from mid Wales keen to put behind them last year's disappointing 10th place finish as they look to return to the finals for the first time since 2005, whilst RAF St Athan is another band who failed to shine as expected when they ended in 12th.

Alan Bourne will be keen to put that right and will look to build on the 6th place they gained in the top section at the Blaenavon contest.

High profile

That just leaves the competitive duo of Royal Buckley, who once again show their ambition by engaging a high profile young conductor in Mark Bousie, who has a fine track record with the baton wherever he goes.

He has a hard act to follow though as Paul Lovatt-Cooper led the band to the Third Section title in 2009, although they were a little unlucky under John Doyle to come 7th last time out.

Revitalised

Dean Evans meanwhile has done a great job in revitalising Ynyshir, as they look for their second finals appearance in three years.

Despite coming 11th last year, they posted a fine 4th place at the Blaenavon contest in the First Section.
---
As for a winner?

Now then. A hard one to call, but we opt for a battle between Lewis Merthyr and Llanrug, with Blaenavon and Llwydcoed snapping at their heels. Gwaun Cae Gurwen and Cross Keys should make up the top six, with our dark horse of RAF St Athan.

4BR Prediction:

1. Lewis Merthyr
2. Llanrug
3. Blaenavon Town
4. Llwydcoed
5. Gwaun Cae Gurwen
6. Cross Keys

Dark Horses: RAF St Athan
---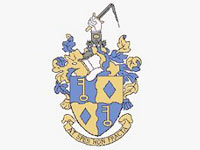 Blaenavon Town
Conductor: A. Protheroe-Jones

Last 15 Years:
2010: 5th (A. Protheroe-Jones)
2009: 6th (L. Price)
2008: Winners of Third Section (L. Price) (prom)
2007: 6th (A. Jones)
2006: 4th (A. Hathaway)
2005: 9th in Second Section (M. Jones) (rel)
2004: 10th (G. Edwards)
2003: 4th (B. Davies)
2002: Winners of Third Section (B. Davies) (prom)
2001: 4th (B. Davies)
2000: 6th (B. Davies)
1999: 2nd in Fourth Section (prom)
1998: N/K in Fourth Section
1997: DNC
1996: N/K
---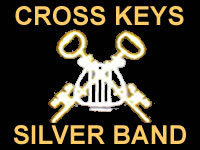 Crosskeys Silver
Conductor: Keri Bowden

Last 15 Years:
2010: 8th (K. Bowden)
2009: 3rd in Third Section (K. Bowden) (prom)
2008: Winners of Fourth Section (K. Bowden) (prom)
2007: Winners (K. Bowden)
2006: 2nd (K. Bowden)
2005: DNC
2004: DNC
2003: 7th (K. Bowden) (rel)
2002: DNC
2001: 5th
2000: 2nd in Fourth Section (prom)
1999: 6th
1998: 2nd
1997: DNC
1996: N/K
---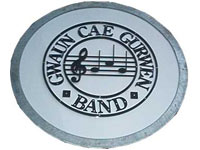 Gwaun Cae Gurwen
Conductor: G. Davies

Last 15 Years:
2010: 6th (G. Davies)
2009: 4th in Third Section (G. Davies) (prom)
2008: 4th (G. Davies)
2007: 3rd in Fourth Section (G. Davies) (prom)
2006: 5th (G. Rhys Davies)
2005: 5th (R. Williams)
2004: 6th (R. Williams)
2003: 10th (R. Williams)
2002: 10th (R. Williams)
2001: 10th in Third Section (T. Charlton) (rel)
2000: 7th (T. Charlton)
1999: 12th
1998: 10th in Second Section (rel)
1997: 8th
1996: 11th
---
Lewis Merthyr
Conductor: Gareth Pritchard

Last 15 Years:
2010: 3rd (G. Pritchard)
2009: 7th (G. Pritchard)
2008: 5th (G. Pritchard)
2007: 10th (L. Price)
2006: 5th (L. Price)
2005: 4th (L. Price)
2004: 9th (B. Buckley)
2003: 7th (L. Harries)
2002: 4th (L. Harries)
2001: DNC
2000: DNC
1999: DNC
1998: 8th in Championship Section (rel)
1997: 7th
1996: 4th in First Section (prom)
---
Llanrug
Conductor: Paul Hughes

Last 15 Years:
2010: 4th (P. Hughes)
2009: 8th (P. Hughes)
2008: 8th (B. Connolly)
2007: DNC
2006: DNC
2005: 5th (T. Wyss)
2004: Winners Second Section (G. Saynor) (prom)
2003: Winners (G. Saynor)
2002: 3rd (P. Hughes)
2001: 3rd in Third Section (P. Hughes) (prom)
2000: 2nd (P. Hughes)
1999: 7th
1998: Winners of Fourth Section (prom)
1997: 11th in Third Section (rel)
1996: N/K
---
Llwydcoed
Conductor: Gary Davies

Last 15 Years:
2010: 2nd in Third Section (G. Davies) (prom)
2009: DNC
2008: 6th (R. Griffiths)
2007: Winners of Third Section (A. Davies) (prom)
2006: Winners of Fourth Section (A. Davies) (prom)
2005: 2nd (A. Davies)
2004: 12th (A. Davies)
2003: DNC
2002: DNC
2001: DNC
2000: DNC
1999: 14th
1998: N/K
1997: N/K
1996: N/K
---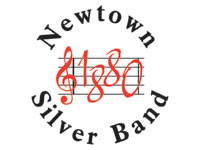 Newtown Silver
Conductor: Steve Edwards

Last 15 Years:
2010: 10th (S. Edwards)
2009: 5th (S. Edwards)
2008: 4th (S. Edwards)
2007: 9th (S. Edwards)
2006: 4th (S. Edwards)
2005: Winners of Third Section (S. Edwards) (prom)
2004: Winners of Third Section (S. Edwards)
2003: 8th in Second Section (H. Gibb) (rel)
2002: DNC
2001: DNC
2000: 4th in Third Section (S. Edwards) (prom)
1999: 6th
1998: 2nd
1997: 10th in Second Section (rel)
1996: 9th
---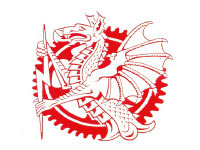 RAF St. Athan Voluntary
Conductor: Alan Bourne

Last 15 Years:
2010: 12th (A. Bourne)
2009: 6th in First Section (A. Bourne) (rel)
2008: 8th (A. Bourne)
2007: 8th (A. Bourne)
2006: 3rd in Second Section (A. Bourne) (prom)
2005: 2nd (A. Bourne)
2004: 3rd (A. Bourne)
2003: 6th (A. Bourne)
2002: 11th in First Section (A. Bourne) (rel)
2001: 5th in Second Section (A. Bourne) (prom)
2000: 4th (A. Bourne)
1999: Winners of Second Section
1998: 8th
1997: 9th
1996: 5th
---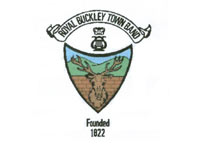 Royal Buckley
Conductor: Mark Bousie

Last 15 Years:
2010: 7th (J. Doyle)
2009: Winners of Third Section (P. Lovatt-Cooper) (prom)
2008: 7th (D. Beckley)
2007: 5th in Second Section (P. Lovatt-Cooper) (rel)
2006: 7th (P. Lovatt-Cooper)
2005: 8th (S. Tighe)
2004: 2nd Third Section (G. Thomas) (prom)
2003: 5th (D. Roberts)
2002: 4th (D. Roberts)
2001: DNC
2000: 5th in Second Section (G. Thomas) (rel)
1999: 9th
1998: 6th
1997: 6th
1996: 3rd
---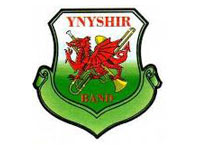 Ynyshir
Conductor: Dean Evans

Last 15 Years:
2010: 11th (D. Evans)
2009: 2nd in Third Section (D. Evans) (prom)
2008: 6th (G. Shepherd)
2007: 6th in Second Section (D. Evans) (rel)
2006: 9th (D. Evans)
2005: 6th (A. MacDonald)
2004: 6th (A. Gibbs)
2003: 3rd in Third Section (A. Gibbs) (prom)
2002: 3rd (A. Gibbs)
2001: 7th (A. Gibbs)
2000: 9th (B. Williams)
1999: 2nd
1998: 11th
1997: 10th
1996: 6th
---
Past Qualifiers:

2010: Tylorstown, Deiniolen
2009: City of Cardiff (Mellingriffith), Deiniolen
2008: Point of Ayr, Tylorstown Arriva Trains
2007: Newbridge (Celynen), Beaumaris B
2006: Newbridge Celynen, Tylorstown
2005: Deiniolen, RAF St. Athan Voluntary
2004: Llanrug, Markham
2003: Llanrug, Penclawdd
2002: Penclawdd, Rhyl
2001: Royal Oakley, Ammanford Town
2000: Rogerstone, Rhyl
1999: RAF St. Athans, Pontardulais Town
1998: Pontardulais, Deiniolen
1997: Rhos, Treherbert and District
1996: Burry Port, Rhos
1995: Burry Port, Rhos
---
Welsh bands at the Finals:

2010: 1st, 16th
2009: 1st, 14th
2008: 1st, 5th
2007: 1st, 2nd
2006: 3rd, 12th
2005: 12th, 16th
2004: 4th, 16th
2003: 12th, 14th
2002: 10th, 17th
2001: 1st, 16th
2000: 13th, 14th
1999: 5th, 12th
1998: 5th, 10th