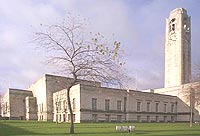 Saturday 19th March
Adjudicators: C. Brian Buckley

Test Piece: A Little Light Music (Philip Wilby)

Commences: 11.30am
---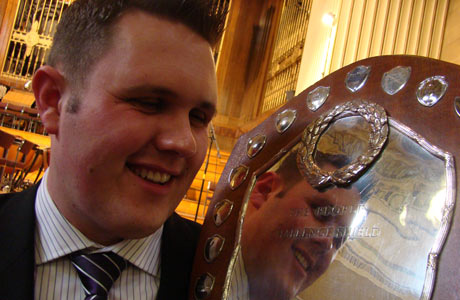 2010 champion - Goodwick

Philip Wilby's delightful suite should prove to be a popular test piece on Saturday – even if it will surely tax the eight contenders to the full in the process.

Wonderful mix

As has been the case up and down the country, the wonderful mix of ensemble detail, solo lyricism and down right high paced pyrotechnics has sorted out the best from the rest – although there have been a host of cracking efforts who have tackled the pacy 'tarantella' head on, and have not ended up with ice cream all over their fizzogs.

Ice cream

Swansea enjoys a well earned reputation for its Italian ice cream parlours – there are still a couple of crackers to be found not far from the Brangwyn Hall, so it may be well worth a few MDs paying a visit for a quick Neapolitan before they take to the stage.

There is no Ebbw Vale or Royal Oakeley this year, but the eight band field is made up of two returnees in Treherbert & District and Severn Tunnel, as well as two bands promoted up from the Fourth Section and one relegated from the Second.

Podium

When it comes to the Finals themselves, the Principality hasn't done too badly of late, with last year's qualifiers coming 2nd and 4th – the second year in three that at least one band has made it to the podium, even though you have to go back to 1992 for the last National success.

High hopes then for those bands trying to impress C Brian Buckley (right) , headed by Briton Ferry under Dr Christian Jenkins.

They dropped through the relegation trap door last year after a couple of disappointing returns, so will be looking to bounce back and return to the finals for the first time since 2002.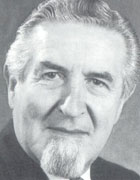 Nationals experience

Crwbin meanwhile will be looking to build on their National Finals experience.

Despite only coming 21st at Harrogate in the Fourth Section, the whole event proved to be of wonderful benefit for the West Wales band.

Promoted for the first time, they will look to build further on their 5th place finish at the Blaenavon contest.

The youngsters of Goodwick have matured into a wonderfully competitive outfit over the past couple of years under the direction of Matthew Jenkins and were great value for their victory last year.

Matured

They showed just how good a band they have become by just missing out on the National title itself at Harrogate, so they will be determined to put that right if they can claim a qualification place in defence of their title.

Newport Borough finally gained promotion last year, despite missing out on the trip to Harrogate.

They will be hoping to build on the solid showing at the Blaenavon contest under the direction of the highly experienced Ivor Barnett.

Good form

Ogmore Valley meanwhile will be looking for their first qualification since 2003, and have shown good form of late, posting a top ten finish at Pontins and a podium finish at Blaenavon which helped them come runner up in the overall Welsh League standings.

Its great to see both Severn Tunnel and Treherbert return this year, with Severn Tunnel last making an appearance in 2008 in the Fourth Section.

They enjoyed a good 2010, winning the Fourth Section Welsh League title so should be confident of doing well.

Return

Treherbert last performed here in 2007, and a band that not so long ago was in the top section has worked hard to rebuild.

Reports suggest that could see them put in a highly competitive showing this weekend under the baton of Craig Roberts.

Monty Finniston

Finally, a band with a steel making heritage – one that goes back as far as the halcyon days of Monty Finniston's Flying Circus in fact.

Now called Tata Steel (Port Talbot), they used to be called Corus and British Steel Corporation.

Since returning to the contest in 2009 they have made an impression too, gaining a well-deserved promotion last year and picking up a podium finish at the Blaenavon contest.
---
As for a winner?

Goodwick were great value last year and should be in the mix again, whilst the rumours we hear from Treherbert may suggest they return with a bang.

Tata Steel and Ogmore will be snapping at their coat tails, with Newport and Briton ferry making up our top six. Our dark horse is Severn Tunnel.

4BR Prediction:

1. Goodwick
2. Treherbert & District
3. Tata Steel (Port Talbot)
4. Ogmore Valley
5. Newport Borough
6. Briton Ferry

Dark Horses: Severn Tunnel
---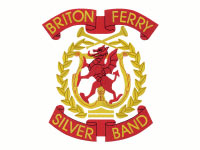 Briton Ferry
Conductor: Dr. Christian Jenkins

Last 15 Years:
2010: 9th in Second Section (C. Jenkins) (rel)
2009: 9th (C. Jenkins)
2008: 7th (C. Jenkins)
2007: 3rd (C. Jenkins)
2006: 7th (C. Jenkins)
2005: 5th (C. Jenkins)
2004: 8th (M. Faro)
2003: 3rd (M. Faro)
2002: 2nd in Third Section (M. Faro) (prom)
2001: 2nd in Fourth Section (M. Faro) (prom)
2000: 7th (M. Faro)
1999: 7th
1998: N/K in Fourth Section
1997: N/K in Fourth Section
1996: N/K in Fourth Section
---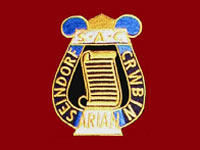 Crwbin
Conductor: A. Jones

Last 15 Years:
2010: Winners of Fourth Section (M. Thorne) (prom)
2009: 5th (R. Davies)
2008: 7th (C. John)
2007: 4th (C. John)
2006: 14th (A. Jones)
2005: 10th (A. Jones)
2004: 13th (A. Jones)
2003: 13th (J. Jones)
2002: 12th (J. Jones)
2001: 11th (J. Jones)
2000: DNC
1999: DNC
1998: DNC
1997: DNC
1996: DNC
---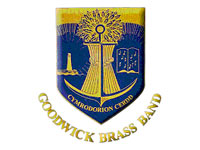 Goodwick Brass
Conductor: Matthew Jenkins

Last 15 Years:
2010: Winners (M. Jenkins)
2009: 6th (C. Hogg)
2008: 5th (G. Ritter)
2007: 3rd (G. Ritter)
2006: 4th in Fourth Section (G. Ritter) (prom)
2005: 8th (G. Lane)
2004: 2nd (D. Wheeler)
2003: 9th (D. Wheeler)
2002: 8th (D. Wheeler)
2001: 7th (D. Wheeler)
2000: DNC
1999: 15th
1998: DNC
1997: DNC
1996: DNC
---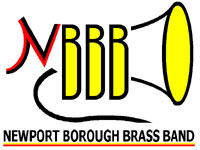 Newport Borough
Conductor: Ivor Barnett

Last 15 Years:
2010: 3rd in Fourth Section (A. Hathaway) (prom)
2009: 7th (A. Hathaway)
2008: 3rd (M. Davies)
2007: 10th (M. Davies)
2006: 8th (M. Davies)
2005: 12th (M. Davies)
2004: DNC
2003: DNC
2002: DNC
2001: 6th in Second Section (A. Williams) (rel)
2000: 7th (L. Baglin)
1999: 6th
1998: 4th
1997: 4th
1996: 10th
---
Ogmore Valley
Conductor: A. Jones

Last 15 Years:
2010: 5th (A. Jones)
2009: 5th (I. Barnett)
2008: 8th (I. Barnett)
2007: 4th (I. Barnett)
2006: 8th (I. Barnett)
2005: 5th (I. Barnett)
2004: 3rd (I. Barnett) (prom)
2003: 2nd (I. Barnett)
2002: 11th (T. Charlton)
2001: 10th (T. Charlton)
2000: 10th in Third Section (T. Charlton) (rel)
1999: 8th
1998: 13th
1997: 6th
1996: N/K
---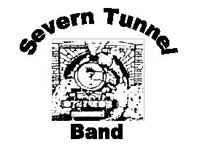 Severn Tunnel
Conductor: A. Harris

Last 15 Years:
2010: DNC
2009: DNC
2008: 2nd in Fourth Section (A. Ayres) (prom)
2007: 7th in Third Section (S. Crawford) (rel)
2006: 9th (S. Crawford)
2005: 6th in Fourth Section (A. Ayres) (prom)
2004: 4th (A. MacDonald)
2003: 6th (R. Griffiths)
2002: 9th (J. Williams)
2001: 9th (A. Fleming)
2000: 5th (J. Williams)
1999: 13th
1998: N/K in Fourth Section
1997: DNC
1996: N/K
---
Tata Steel (Port Talbot)
Conductor: Colin Hogg

Last 15 Years:
2010: 3rd (C. Hogg)
2009: 3rd in Fourth Section (C. Hogg) (prom)
2008: DNC
2007: DNC
2006: DNC
2005: DNC
2004: DNC
2003: DNC
2002: DNC
2001: DNC
2000: DNC
1999: DNC
1998: 5th in First Section (D. Mahoney)
1997: 7th in First Section (D. Mahoney)
1996: 3rd in First Section (E. Clarke)
---
Treherbert and District
Conductor: Craig Roberts

Last 15 Years:
2010: DNC (rel)
2009: DNC
2008: DNC (rel)
2007: 2nd in First Section (G. Shepherd)
2006: DNC (rel)
2005: 8th in Championship Section (G. Sheppard)
2004: 10th (G. Sheppard)
2003: Winners of First Section (G. Sheppard)
2002: 5th (G. Sheppard)
2001: 2nd (G. Sheppard)
2000: 8th (G. Sheppard)
1999: 5th
1998: 3rd in Second Section (prom)
1997: 2nd in Second Section
1996: DNC
---
Past Qualifiers:

2010: Goodwick, Llwydcoed
2009: Royal Buckley, Ynyshir
2008: Blaenavon Town, City of Cardiff (Melingriffth)
2007: Llwydcoed, Porthaethwy Menai Bridge
2006: Beaumaris B, Radyr and Morganstown
2005: Newtown Silver, Newbridge Celynen
2004: Newtown Silver, Royal Buckley
2003: Newbridge Celynen, Conway Town
2002: Blaenavon Town, Briton Ferry
2001: Beaumaris B, Cwmbran
2000: Royal Oakeley, Llanrug
1999: Rhyl, Ynyshir Welfare
1998: Ebbw Vale, Newtown
1997: Deiniolen, Pontardulais
1996: Deiniolen, Rhyl Silver
1995: Deiniolen, Rhyl Silver
---
Welsh bands at the Finals:

2010: 2nd, 4th
2009: 6th, 16th
2008: 3rd, 17th
2007: 16th, 18th
2006: 8th, 16th
2005: 5th, 18th
2004: 11th, 19th
2003: 6th, 17th
2002: 4th, 19th
2001: 8th, 14th
2000: 14th, 16th
1999: 10th, 15th
1998: 10th, 14th