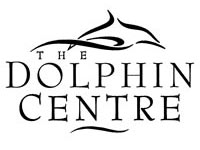 Sunday 20th March
Adjudicator: Jim Davies

Test Piece: Le Carnival Romain (Hector Berlioz arr Frank Wright)

Draw: 8.15am
Commences: 10.00am
---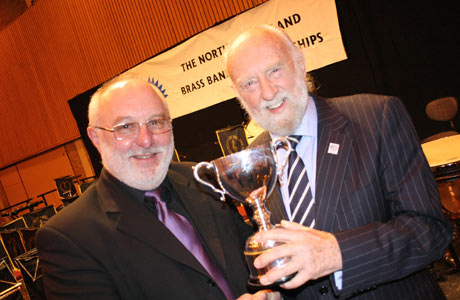 2010 champion - Barton Town

There are only six bands in the First Section this year - and you suspect that given the test that awaits them on 'Le Carnival Romain', a few may well think that Flookburgh's decision not to compete may well have been an option for consideration too.

Sympathy

A great deal of sympathy must go out to the sextet that will have to tackle the 1966 Nationals test piece – although you suspect that if any of them really do have realistic ambitions of being a true Championship Section band, then a piece like this should be overcome with some degree of comfort.

Ideal test

The Music Panel has made a choice that on paper should be the ideal test of ambition at this level – but as has been heard up and down the country, very few bands currently graded at First Section standard come anywhere near playing it.

Fingers crossed then that Jim Davies (right) can sit back and enjoy, rather than endure, six performances of note from what on paper looks a batch of well matched bands.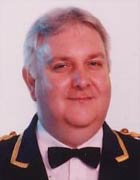 Step back

The region has produced one First Section National Champion since 1992 – the now non-competing BHK Horden, whilst six of the last eight qualifiers have gained a top 10 finish at the finals.

Last year's representatives came 7th & 9th – a pretty good return but a step back from the podium places at least one gained in both 2008 & 2009.

With Barton promoted, they are replaced by Westoe from the top section, whilst Dearham comes up from the Second to take the place of relegated Durham Miner's Association.

Solid account

Wansbeck's Ashington will be looking to return to the Finals for a third time in four years, and after producing a solid account at Harrogate where they came 9th, they should be confident of doing that again.

Meanwhile, Shepherd Building Group and Richard Wilton will be keener than most after two years in which they have claimed a podium finish but not a qualification place.

They last got to the finals in 1999 but with a decent return at the Leicester contest late last year they should be in with a good shout again.

Overdue

After their relegation from the Championship Section in 2008, Harrogate has produced two solid performance – coming 4th last year. They last qualified back in 2002, so a return trip is overdue.

Trap door

So too Westoe, who fell through the relegation trap door last year after a three year stay in the top section.

They last qualified in 2001, so they will also be keen on a trip south in September.

Murton Colliery has delivered solid accounts since promotion in 2008, but they will know they will have to up their form after coming 19th at Butlins earlier in the season, whilst Dearham makes their first appearance at this level following four years of solid progress in the Second Section.

They last qualified for the finals in 2005.
---
As for a winner?

Short and sweet then on Sunday morning, with Wansbeck's Ashington looking the most likely to repeat their qualification, with Shepherd Group joining them at Cheltenham in September.

A close battle for third should see Harrogate perhaps come out on top from Westoe, Dearham and Murton Colliery

4BR Prediction:

1. Wansbeck's Ashington
2. Shepherd Building Group
3. Harrogate
4. Westoe
5. Dearham
6. Murton Colliery
---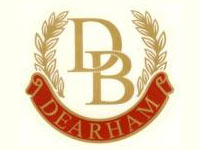 Dearham
Conductor: C. Shanks

Last 15 Years:
2010: 4th in Second Section (G. Wiliams) (prom)
2009: 3rd (G. Williams)
2008: 3rd (G. Williams)
2007: 6th (M. Condron)
2006: 4th in Third Section (M. Condron) (prom)
2005: Winners of Third Section (M. Condron)
2004: 7th (M. Condron)
2003: 8th (M. Condron)
2002: 7th (J. Ireland)
2001: 3rd in Fourth Section (J. Ireland) (prom)
2000: 4th (S. Tighe)
1999: N/K
1998: 2nd
1997: N/K
1996: N/K
---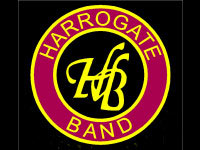 Harrogate
Conductor: C. Ratcliffe

Last 15 Years:
2010: 4th (R. Waite)
2009: 5th (R. Waite)
2008: 8th in Championship Section (D. Lancaster) (rel)
2007: 6th (D. Lancaster)
2006: 8th (D. Lancaster)
2005: 5th (D. Lancaster)
2004: 6th (D. Lancaster)
2003: 6th (D. Lancaster)
2002: 2nd in First Section (D. Lancaster) (prom)
2001: Winners of First Section (D. Lancaster)
2000: Winners of Second Section (D. Lancaster) (prom)
1999: N/K
1998: 3rd
1997: 4th in Third Section (prom)
1996: 2nd
---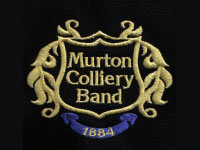 Murton Colliery
Conductor: Dennis Noble

Last 15 Years:
2010: 6th (D. Noble)
2009: 7th (D. Noble)
2008: 2nd in Second Section (D. Noble (prom)
2007: 3rd (D. Noble)
2006: 5th (D. Noble)
2005: 3rd in Third Section (D. Noble) (prom)
2004: 4th (D. Noble)
2003: 4th (J. Cook)
2002: 4th (P. Rosier)
2001: 8th (K. MacDonald)
2000: 8th (K. MacDonald)
1999: 4th
1998: 8th
1997: Winners of Fourth Section (prom)
1996: 3rd
---
Shepherd Group Brass
Conductor: Richard Wilton

Last 15 Years:
2010: 3rd (R. Wilton)
2009: 3rd (T. Oldroyd)
2008: 5th (T. Oldroyd)
2007: 3rd (T. Oldroyd)
2006: DNC
2005: 7th (J. Hudson) (rel)
2004: 7th (C. Hirst)
2003: 5th (W. Rushworth)
2002: 8th (W. Rushworth)
2001: 4th in First Section (W. Rushworth) (prom)
2000: 4th (C. Hirst)
1999: 2nd
1998: Winners of Second Section (prom)
1997: N/K
1996: 4th
---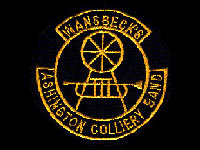 Wansbeck's Ashington
Conductor: Nigel Stedman

Last 15 Years:
2010: 2nd (S. Malcolm)
2009: 4th (N. Stedman)
2008: 2nd (N. Stedman)
2007: Winners of Second Section (N. Stedman) (prom)
2006: 2nd (N. Stedman)
2005: 3rd (N. Stedman)
2004: 6th (N. Stedman)
2003: Winners of Third Section (N. Stedman) (prom)
2002: 5th (N. Stedman)
2001: 6th (C. Harris)
2000: DNC (rel)
1999: N/K
1998: 6th in Second Section
1997: N/K
1996: N/K
---
Westoe (STHCT)
Conductor: J. Smith

Last 15 Years:
2010: 9th in Championship Section (S. Kerwin) (rel)
2009: 9th (J. Smith)
2008: 6th (D. Broadbent)
2007: 4th in First Section (S. Malcolm) (prom)
2006: 3rd (R. Tennant)
2005: 4th (R. Tennant)
2004: DNC (rel)
2003: 5th in First Section (J. Smith) (prom)
2002: 3rd
2001: Winners of Second Section (prom)
2000: 2nd
1999: 3rd in Third Section (prom)
1998: Winners of Fourth Section
1997: N/K
1996: N/K
---
Past Qualifiers:

2010: Barton Town, Wansbeck's Ashington
2009: GT Group Peterlee, Barton Town
2008: Kirbymoorside Town, Wansbeck's Ashington
2007: Felling, Lockwood Brass
2006: Felling, Easington Colliery
2005: Easington Colliery, Langbaurgh Brass
2004: Kirbymoorside, Barrow Shipyard
2003: BHK (UK) Ltd Horden, Barrow Shipyard
2002: Gateshead Brass, Harrogate
2001: Harrogate, Broughton's Brass
2000: Cottingham, Boldon
1999: Gregg's Bakery, Rowntree
1998: Cottingham, Boldon Colliery
1997: Skipton, Vickers Barrow
1996: East Yorkshire Brass, Skipton
1995: EYMS, Boldon Colliery
---
North of England Bands at the Finals:

2010: 7th, 9th
2009: 2nd, 13th
2008: 3rd, 17th
2007: 7th, 10th
2006: 15th, 17th
2005: 11th, 14th
2004: 10th, 12th
2003: 1st, 6th
2002: 8th, 18th
2001: 15th, 16th
2000: 12th, 17th
1999: 7th, 16th
1998: 7th, 15th