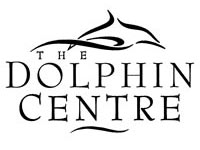 Saturday 19th March
Adjudicator: David Lancaster

Test Piece: Resurgam (Eric Ball)

Draw: 1.30pm
Commences: Starts after Third Section
---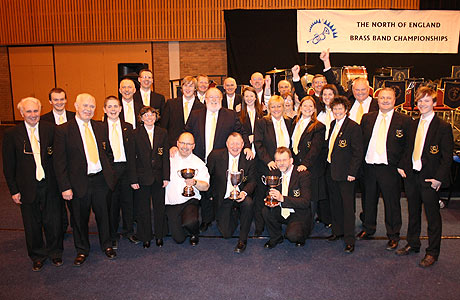 2010 champion - Cockerton

Eric Ball's 'Resurgam' has proved to be one heck of a challenge for competing bands around the country.

Not familiar

Technically it may not look the hardest piece to play, but it appears that players (and especially MDs) have revealed themselves not to be too familiar with the great composer's musical intentions:

The desolation felt of personal loss and the belief in the hope of resurrection are two very different emotions to those soap opera ones of heart on sleeve despair and sugar coated redemption.

But of luck

With a bit of luck, and good musical judgement, David Lancaster (right) should get to hear a series of considered approaches to the subtle nuances of the score, and not just a desire to try and create something out of nothing.

When played with understanding, it is brass band music to be treasured: Played badly it is brass band music to be locked away in a radioactive vault.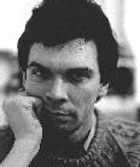 Step back

As with the other sections, 2010 saw a step backwards for the bands that made it through to Harrogate.

From 2nd & 12th in 2009 to 5th & 15th was a bit of a disappointment, as the North of England has produced strong contenders in the last few years – although you have to go back to 1975 with Northumbria Police for the last National winner.

The eight bands on show this year do have a solid look about them though, with six returnees joined by Durham Miner's Association relegated form the First Section and Ferryhill Town up from the Third.

Build

Billingham Silver will be looking to build last year's 7th place following their promotion from the Third Section in 2009, whilst Catterick Brass showed that they should be one of the favourites after qualifying at their first attempt last year and going on to come 11th at Harrogate.

That could have been even better on the day, but complex army logistics meant that a number of the players didn't get to perform on their own instruments until the morning of the contest!

Brendan Wheeler won't want that to happen again as he leads the band for the first time.

Reigining champions

Reigning champions Cockerton will also be keen to return to the finals after coming 15th at Harrogate. Last year's victory was their first at this contest in 11 attempts, so now they have got the winning feeling they won't want to lose it.

Durham Miner's Association last qualified in 2001, but after a five-year stay in the First Section, fell through the relegation trap door.

They will be keen to bounce back as soon as they can.

Confidence

Ferryhill Town return to the Second Section for the first time 2008 after showing in the past two years that they have rebuilt with confidence – coming 4th and then claiming a well deserved victory, which saw them head to Harrogate where they ended in 15th.

Houghton meanwhile will be looking to return to the form that saw them come runner up in 2009, whilst Northumbrian Water Ellington Colliery will be hoping to build on a solid showing at Butlins as they seek their first qualification since 2004.

Finally, one of the rising bands of the region in South Milford, who have won the Fourth and Third Section titles in the past three years and just missed out on another finals when they came 3rd last year.
---
As for a winner?

A difficult one to call on such a demanding set work, but if Catterick Brass has been able to put the work in (and these are demanding times for the lads and lasses in the forces) then we think they should just get the nod ahead of South Milford.

However, Cockerton will be snapping at their heels if they make any mistakes, whilst Northumbrian Water, Houghton and Durham Miner's should make it into the top six. Our dark horse is Ferryhill Town

4BR Prediction:

1. Catterick Brass
2. South Milford
3. Cockerton
4. Northumbrian Water Ellington Colliery
5. Houghton Brass
6. Durham Miner's Association

Dark Horse: Ferryhill Town
---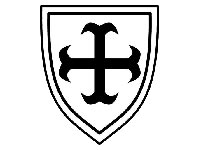 Billingham Silver
Conductor: Vaughan Evans

Last 15 Years:
2010: 7th (V. Evans)
2009: 5th in Third Section (V. Evans) (prom)
2008: 2nd (V. Evans)
2007: 3rd (V. Evans)
2006: 6th (V. Evans)
2005: 7th (V. Evans)
2004: Winners of Fourth Section (V. Evans) (prom)
2003: 3rd (V. Evans)
2002: 10th in Third Section (V. Evans) (rel)
2001: 10th in Second Section (V. Evans) (rel)
2000: 7th (V. Evans)
1999: N/K (prom)
1998: 3rd in Third Section
1997: N/K
1996: N/K
---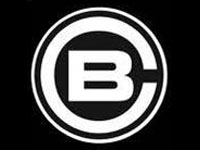 Catterick Brass
Conductor: B. Wheeler

Last 15 Years:
2010: 2nd (S. Halliday)
---
Cockerton Prize Silver
Conductor: G. Nicklin

Last 15 Years:
2010: Winners (G. Nicklin)
2009: 4th (G. Nicklin)
2008: 6th (G. Nicklin)
2007: 2nd (G. Nicklin)
2006: 3rd (G. Nicklin)
2005: 5th (G. Catherall)
2004: 7th (A. Taylor)
2003: 7th (G. Catherall)
2002: 2nd (G. Catherall)
2001: 6th (C. Lawn)
2000: 6th (C. Lawn)
1999: N/K
1998: 8th in First Section (rel)
1997: N/K
1996: 2nd
---
Durham Miner's Association
Conductor: TBA

Last 15 Years:
2010: 7th in First Section (A. Exley) (rel)
2009: 6th (A. Exley)
2008: 6th (D. Hirst)
2007: 5th (A. Exley)
2006: 8th (B. Grant)
2005: 8th in Championship Section (B. Grant) (rel)
2004: 9th (J. Bell)
2003: 7th (K. Bolton)
2002: 4th (B. Grant)
2001: 2nd in First Section (C. Bentham) (prom)
2000: 3rd (B. Holden)
1999: 5th
1998: 6th
1997: N/K
1996: N/K
---
Ferryhill Town
Conductor: S. Norris

Last 15 Years:
2010: Winners of Third Section (S. Norris) (prom)
2009: 4th (S. Norris)
2008: 8th in Second Section (S. Norris) (rel)
2007: 7th (S. Norris)
2006: DNC
2005: 4th in Third Section (S. Norris) (prom)
2004: 3rd (T. Maddison)
2003: 9th in Second Section (T. Maddison) (rel)
2002: 9th (S. Robson)
2001: Winners of Third Section (S. Robson) (prom)
2000: Winners of Fourth Section (S. Robson) (prom)
1999: 4th
1998: 11th in Third Section (rel)
1997: N/K
1996: 3rd
---
Houghton Brass
Conductor: I. Langthorne

Last 15 Years:
2010: 6th (T. Gibson)
2009: 2nd (H. Smith)
2008: 5th (M. Bousie)
2007: 8th in First Section (T. Gibson) (rel)
2006: 6th (T. Gibson)
2005: 11th (T. Gibson)
2004: 3rd in Second Section (T. Gibson) (prom)
2003: 2nd (T. Gibson)
2002: Winners of Third Section (T. Gibson) (prom)
2001: 4th (T. Gibson)
2000: 5th (T. Gibson)
1999: N/K
1998: 10th in Second Section (rel)
1997: N/K
1996: N/K
---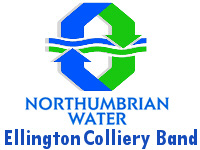 Northumbrian Water Ellington Colliery
Conductor: J. Fenwick

Last 15 Years:
2010: 5th (J. Fenwick)
2009: 8th in First Section (R. Farr) (rel)
2008: 7th (A. Fernie)
2007: 7th (A. Fernie)
2006: 5th (A. Fernie)
2005: 7th (T. Swainson)
2004: Winners of Second Section (D. Wright) (prom)
2003: 3rd in Third Section (D. Wright) (prom)
2002: 2nd (D. Wright)
2001: 5th (D. Wright)
2000: 6th (J. Higginson)
1999: N/K
1998: 7th
1997: N/K
1996: N/K
---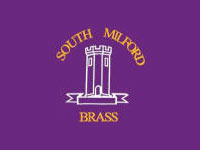 South Milford Brass
Conductor: M. Hall

Last 15 Years:
2010: 3rd (M. Davison)
2009: Winners of Third Section (R. Wilton) (prom)
2008: Winners of Fourth Section (R. Wilton) (prom)
2007: 5th (R. Wilton)
2000-2006: DNC
1999: 2nd
---
Past Qualifiers:

2010: Cockerton Silver, Catterick Brass
2009: Flookburgh, Houghton Brass
2008: Barton Town, Murton Colliery
2007: Wansbeck's Ashington, Cockerton Silver
2006: Lockwood Brass, Wansbeck's Ashington
2005: Lockwood Brass, GT Group Peterlee
2004: Ellington Colliery, Felling
2003: Langbaurgh Brass, Houghton Brass
2002: Langbaurgh Brass, Cockerton Silver
2001: Westoe (STHCT), York Railway Institute
2000: Harrogate, GT Group Peterlee
1999: Yarm and District, GT Group Peterlee
1998: Rowntree Band, Greggs Bakery
1997: Cottingham, Greggs Bakery
1996: Carlisle St. Stephens, Cockerton Silver
1995: Broughton's Brass, Flookburgh
---
North of England bands at the Finals:

2010: 11th, 15th
2009: 7th, 15th
2008: 3rd, 15th
2007: 8th, 16th
2006: 10th, 11th
2005: 7th, 8th
2004: 8th, 9th
2003: 4th, 6th
2002: 5th, 12th
2001: 11th, 17th
2000: 11th, 15th
1999: 4th, 6th
1998: 3rd, 14th