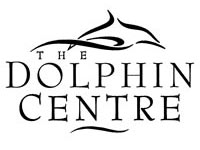 Saturday 19th March
Adjudicator: Jim Davies

Test Piece: A Little Light Music (Philip Wilby)

Draw: 11.30am
Commences: 1.00pm
---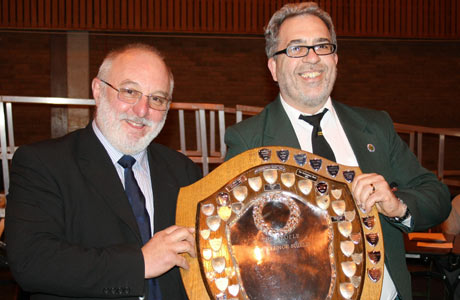 2010 champion - Ferryhill

Just six bands will tackle Philip Wilby's delightful test piece on Saturday morning – a real pity as it has proven to be a popular work with players, conductors and audiences alike.

With no Kirkby Lonsdale or North Skelton, five returnees are joined by East Riding of Yorkshire to battle it out for the two qualification places for Cheltenham.

Short and sweet

Short and sweet then for adjudicator Jim Davies (right) , who being a proud Welshman will know all about the inspiration behind the work – from the purposeful fanfares and lyrical romance of the 'Lady of the Fountain' to the fun and games of the fruity ice cream tarantella.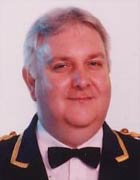 Once again the area took step a back in terms of Harrogate success last year – the qualifiers coming 5th & 15th after the 2009 representatives posted 2nd & 12th.

Finishers

Still it has produced six finishers in the prizes since the turn of the Millennium, but just like the Second Section, you have to go back a fair way in time to 1970 and Cargo Fleet Band for the last time the National pennant flew proudly from a bandroom rooftop.

Hope are high though that whoever gets through will be able to make a mark at Cheltenham, headed by Bearpark & Esh, who were promoted from the Fourth Section in 2009.

They will know they will have to post a good result to stave off any potential relegation threat as they seek to get back to the finals for the first time since 2001.

Solid

Dunston Silver was promoted in 2007 and has delivered solid performances in the last three years. They will look to move towards the podium places after last year's encouraging 6th place.

Meanwhile, East Riding of Yorkshire has started to bounce back after touching the bottom of the contesting ladder last year when they competed in the Fourth Section.

The band was playing at Championship level in 2000, so an encouraging first step has already been taken on the journey back – and hopefully another via Cheltenham will be taken if they are successful on the weekend.

Fell away

Marske Brass fell away a little last last after coming 3rd in 2009, so will be keen to return to form and return to the finals for the first time since 2007, whilst Ripon City just missed out on a qualification spot and will look to put that right after delivering four successive top six performances.

Finally, York Railway Institute, who produced a cracking performance at Harrogate where they ended in 5th place and then went on to win the Northern Open contest too.

They may find themselves back at Cheltenham if they play to that form again this weekend.
---
As to a winner?

York Railway Institute was excellent value for its fine showing at Harrogate and should book a return ticket, whilst they could well be joined by the consistent Ripon City.

Just behind and pushing them all the way should be East Riding of Yorkshire, Marske Brass, Dunston and Bearpark & Esh.

4BR Prediction:

1. York Railway Institute
2. Ripon City
3. East Riding of Yorkshire
4. Marske Brass
5. Dunston Silver
6. Bearpark & Esh
---
Bearpark and Esh
Conductor: A. Hall

Last 15 Years:
2010: 8th (V. Eckerman)
2009: 5th in Fourth Section (V. Eckerman) (prom)
2008: 3rd (V. Eckerman)
2007: 10th (V. Eckerman)
2006: 5th (A. Hall)
2005: 4th (A. Hall)
2004: 8th in Third Section (rel) (A. Hall)
2003: 9th (T. Minnis)
2002: 6th (B. Oxlee)
2001: 2nd in Fourth Section (J. Foxcroft) (prom)
2000: 3rd (A. Hall)
1999: Winners of Fourth Section
1998: DNC
1997: N/K
1996: N/K
---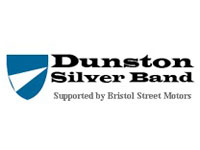 Dunston Silver
Conductor: J. Bell

Last 15 Years:
2010: 6th (S. Murrill)
2009: 9th (S. Murrill)
2008: 3rd (S. Murrill)
2007: 4th in Fourth Section (S. Murrill) (prom)
2006: 7th
2005: 2nd (A. Seymour)
2004: 10th (A. Seymour)
2003: 9th (A. Seymour)
2002: 9th (A. Seymour)
2001: DNC
2000: DNC
1999: N/K
1998: DNC
1997: N/K
1996: N/K
---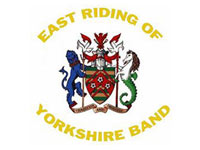 East Riding of Yorkshire
Conductor: D. Warley

Last 15 Years:
2010: 4th in Fourth Section (P. Andrews) (prom)
2009: 7th in Third Section (P. Andrews) (rel)
2008: 8th (P. Andrews)
2007: 8th in Second Section (O. Wedgewood) (rel)
2006: 4th (J. Kendall)
2005: 6th (A. Shipman)
2004: DNC (rel)
2003: 4th (T. Oldroyd)
2002: 9th (M. Davison)
2001: 3rd (T. Oldroyd)
2000: 9th in Championship Section (T. Oldroyd) (rel)
1999: 9th
1998: 5th in First Section (prom)
1997: N/K
1996: N/K
---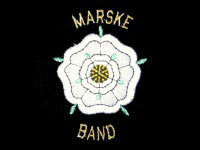 Marske Brass
Conductor: A. Prest

Last 15 Years:
2010: 7th (A. Prest)
2009: 3rd (A. Prest)
2008: 4th in Fourth Section (A. Prest) (prom)
2007: 2nd (A. Prest)
2006: 3rd (A. Prest)
2005: DNC
2004: DNC
2003: 10th (M. Fowles)
2002: 11th (A. Prest)
2001: 7th in Third Section (A. Prest) (rel)
2000: 9th (A. Prest)
---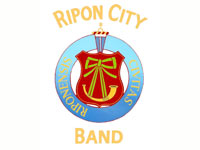 Ripon City
Conductor: M. Dibb

Last 15 Years:
2010: 3rd (M. Dibb)
2009: 6th (M. Dibb)
2008: 5th (M. Dibb)
2007: 2nd (L. Whitworth)
2006: DNC
2005: 5th (L. Whitworth)
2004: 6th in Fourth Section (L. Whitworth) (prom)
2003: 2nd (J. Shepherd)
2002: DNC
2001: DNC
2000: DNC
1999: N/K
1998: DNC
1997: N/K
1996: N/K
---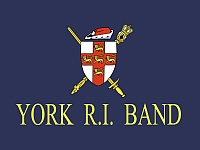 York Railway Institute
Conductor: G. Eddison

Last 15 Years:
2010: 2nd (G. Eddison)
2009: 6th in Second Section (D. Warley) (rel)
2008: 7th (D. Warley)
2007: 5th (D. Warley)
2006: 7th in First Section (D. Warley) (rel)
2005: 9th (D. Warley)
2004: 6th (D. Warley)
2003: 6th in Second Section (D. Warley) (prom)
2002: 3rd (D. Warley)
2001: 2nd (D. Warley)
2000: 9th (D. Beal)
1999: DNC
1998: 9th in First Section (rel)
1997: N/K
1996: 4th
---
Past Qualifiers:

2010: Ferryhill Town, York Railway Institute
2009: South Milford, North Skelton
2008: Flookburgh, Billingham Silver
2007: Barton Town, Ripon City
2006: Durham Constabulary, Stape Silver
2005: Dearham, Hetton Silver
2004: Lockwood Brass, Carlisle St. Stephens
2003: Wansbeck's Ashington, Stape Silver
2002: Houghton Brass, Ellington Colliery
2001: Ferryhill Town, Langbaurgh
2000: Felling, Westoe (STHCT)
1999: Langbaurgh, South Milford Brass
1998: Yarm and District, Vaux Samson Band
1997: Barrow Concert, Yarm and District
1996: Cottingham, Harrogate
1995: GT Group Peterlee, Greggs Bakery
---
North of England bands at the Finals:

2010: 5th, 15th
2009: 2nd, 12th
2008: 6th, 15th
2007: 2nd, 10th
2006: 15th, 17th
2005: 14th, 19th
2004: 3rd, 12th
2003: 14th, 16th
2002: 16th, 18th
2001: 4th, 16th
2000: 12th, 13th
1999: 4th, 13th
1998: 7th, 8th