Rising from the flames - Phoenix West Midlands

Phoenix West Midlands has had precious little need to live up to the mythical connotations of its name over the last few years.

Their meteoric rise through the sections had rarely seen it out of the prizes until it hit the buffers last year, as their Championship Section debut ended in tenderised scorch marks and an immediate drop through the relegation trap door.

Apt victory

The victory on 'Le Carnival Romain' therefore proved to be an entirely apt ascent from those ashes, as Trevor Jones led them to seal a committed triumph.

It was their second title at this level in three years.

It was also one of the few musical highlights in what proved to be an immensely frustrating, and at times, deeply disappointing First Section contest.

Meaningful comparison

It's no easy to feat to draw any meaningful comparison between Rome and Bedworth:

On the one hand a city rich in architectural splendour and history; imbued with an intoxicating blend of romance, passion and mystery.

Then there is Rome.

Musical vistas

It was much the same for the bands. You had the sense that not too many MDs had been to the Eternal City.

These were performances full of homegrown musical vistas; grey, artisan, passionless. The only mystery was how come there were so many of them.

The hyper...

Where the Berlioz original inspired images of carnival day at the Coliseum, these were musical journey's that had as much regal splendour as a trip to the local shopping emporium that in years gone by was known colloquially by Bedworth residents as 'the hyper'.

What was needed was sparkle and brilliance; precision, passion, drive and purpose.

What we ended up with for the most part was dull, blunt, wayward, lifeless and soporific.

Considered

Adjudicators Paul Norley and Peter Bassano spoke with thoughtful, considered perception of the array of problems that had brought many a performance to grief.

Both can consider alternative employment in the diplomatic service – Peter in particular, a wonderfully erudite speaker of subtle analytical nuance.

Listen carefully and all was revealed – pay little attention and all was lost. He is one of the most impressive judges around.

In two of the most cultured assassination jobs you are ever likely to hear, they quite rightly stuck a razor sharp stiletto into the ribs of the MDs – puncturing their misplaced conceptions of what they thought was Berlioz inspired musical shape, pulse and tempo.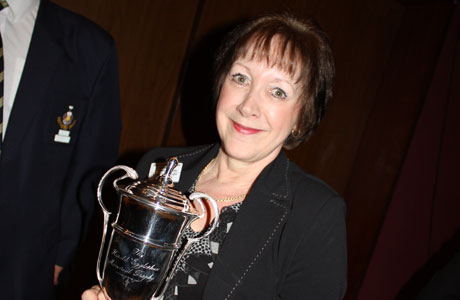 Cheltenham bound for Hathern

Alford rather than Berlioz

At times the interpretations were more like Kenneth Alford than Hector Berlioz, the lack of lyrical appreciation in the euphonium aria a particularly depressing aspect of the contest.

Not one of the 18 bands (and that included the winners) truly succeeded in fully mastering the challenges of Frank Wright's effective, but essentially monochrome arrangement; a sobering thought given they are just one step away from Championship status.

Raw material

The raw material was undoubtedly there, but on this occasion the MDs must take the blame for not being able to mould it into a coherent musical structure.

In retrospect, Phoenix West Midlands was the only band that produced a strong impression from the very first bar (so many came a cropper with banzai soprano and top cornets trying to ping the opening notes) with a bold flourish setting the scene for a stylish euphonium solo and a flowing Allegro of vivid drive and spirit.

It wasn't blemish free, but the mere fact that they maintained a sense of underlying rhythmic stability right to the final chord won deserved plaudits from the men in the box.

There was an orchestral breadth to the playing too – something that was also recognised; balanced and precise, never overcooked in dynamic.

There was never a doubt that they would be heading to Cheltenham.

Refreshing

Second placed Hathern recovered from an uncomfortable opening, and the sense of space that MD David Newman allowed to pervade the slow music made a refreshing impression.

Although the momentum waivered at times through the latter stages of the Allegro, it was the musical shape and intent that impressed over and above the lapses in ensemble precision.

Early quality

Taking third place and the final qualification spot, Mike Fowles and Ratby Co-Operative provided the early quality marker off the number two draw in what was the most cohesively structured and well shaped performance of the day.

It was an alarming number of clips and errors that proved to be the band's undoing however, and although the players were clearly aware of that as they left the stage, it still proved more than good enough to send them to Cheltenham.

There was little doubt that this trio fully deserved their qualification berths.

Musical intent

Oddfellows Brass under Rob Boulter ended 4th, delivering a performance of clear musical intent and style, that although continuing the band's consistent contest form of late, proved too erratic in execution to seriously challenge for qualification.

With Stan Lippeatt at the helm, Carlton Brass started with real promise, but despite a stylish euphonium solo, an increasing error count rose alarmingly by the close.

5th place was perhaps a missed opportunity on this occasion.

Sticky valve

Fortune didn't smile on Jackfield (Elcock Reisen) – the misfortunes of the solo euphonium and his sticking second valve summing things up (for one heart stopping moment Simon Platford's singing was all that held the performance together).

6th place was not just a result of the mechanical problems encountered though.

Behind them came Shirley, Enderby and Foresters Brass 2000, all of who displayed frustratingly fleeting moments of quality that were undermined by more extended longeurs of frailty.

Of them, Foresters could feel disappointed with 9th place after a performance that did attempt to capture the shape and style of the music; a quality that outside the top six or so was almost totally absent.

Sorry

Harborough, Wigston and Langley all fell into that sorry category; delivering lack lustre performances marred by nerves and scrappy ensemble.

Defending champion Langley's 12th place was a disastrous fall from grace that was etched all too clearly on the face of MD Cliff Parker as he walked dejectedly off the stage.

A similar fate befell Foss Dyke, Brackley and District and Bedworth Town, whilst the young players of Shirland Welfare turned in a valiant attempt to finish 16th - but the piece was ultimately to prove one step too far.

The same applied to debutantes Tintwistle and Wellington (Telford).

Handful

In a field of 18 aspiring bands, surely it wasn't unreasonable to expect at least a handful of coherent, confident, competent performances on a work that should be within the capabilities of true First Section ensembles.

Phoenix West Midlands, Hathern and Ratby Co-Operative were certainly that – a few more came close.

The rest however, were simply nowhere near.

Chris Thomas