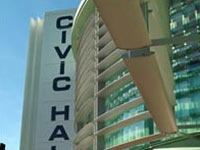 Sunday 13th March
Adjudicators: Major Paul Norley & David Horsfield

Test Piece: Resurgam (Eric Ball)

Draw: 9.00am
Commences: 10.00am
---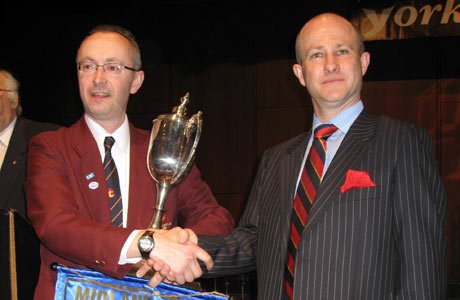 2010 champions - Tintwistle

Eric Ball's 'Resurgam' is proving to be one heck of a hurdle to overcome successfully for bands wishing to make it through to Cheltenham.

Already in Scotland, the North West and Yorkshire, some conductors have needed to call upon the services of Doris Stokes to be able to get in touch with the spiritual essence of his masterful work.

It has made for very difficult listening at times.

Ethereal beauty

The Midland region hasn't really produced any performances from their qualifiers of ethereal beauty come the finals of late either – a winner back in 2004 and solid performances resulting in 10 top six places since the turn of the Millennium, but last year's qualifiers came 8th & 14th.

Hopefully, someone will be inspired to make Paul Norley and David Horsfield's job an easy one on Sunday, but you doubt it.

Through no fault of their own making the Second Section bands are being ill served by a work that deserves much greater respect.

Seven return

Seven bands return this year and are joined by two relegated from the First Section and two promoted from the Third.

Bakewell Silver just missed out on a trip to Harrogate twelve months ago on what was their Second Section debuts, and will be looking to build on the good form shown in coming runner up at the recent Derby contest.

Experienced

The experienced David Stowell takes over the reins at Bilton Silver as they seek to put behind them a disappointing 10th place and rid themselves of any potential relegation worries, whilst Blidworth Welfare will surely be one of the pre contest favourites given their recent form.

Runner up last year, they went on to post a 8th place finish at Harrogate and recently came 5th at Butlins.

Long stay

Relegated Ibstock Brick Brass won this title back in 2000, but return this year after a decade long stay in the First Section.

Huw Thomas leads a band that recently came 13th at Butlins and is in need of a bit of a morale boost.

Leicestershire Co-op (Snibston) meanwhile will by full to the brim with confidence following their good early season form, which has seen them come 7th at Butlins and win the recent Derby contest.

They have now posted three consecutive top six finishes here, so may be looking to claim a first finals place since 2006.

Solid performances

Matlock has put in a series of solid performances over the last few years since winning the Third Section in 2008 and will look to push further up the results table after last year's 8th place.

Meanwhile, Porthywaen Silver return to the Section following their Third Section victory last year and their trip to Harrogate where they came 9th.

Raunds Temperance fell through the relegation trap door last year after coming 16th on their First Section, so are looking to rebuild under the baton of the experienced Robin Norman.

Shown form

Meanwhile, Shirebrook Miners Welfare has certainly shown it is moving in the right direction after claiming promotion on the back of their podium finish in the Third Section.

They posted a top 10 finish at Pontins and a 12th place finish at Butlins earlier in the season.

Turned fortunes

David Jones as turned around the fortunes of Towcester Studio following their 2009 relegation from the First Section as they claimed 4th place last year, whilst Wem Jubilee put in a good performance to come 9th under Roger Thorne following their 2008 promotion from the Third Section.
---
As for a winner?

A small field of contenders by Midlands standards, but just as well matched and equally as hard to try and predict a winner.

Looking at the recent form book though we opt for Blidworth Welfare and Leicester Co-op to go on and book their Cheltenham places, with Bakewell, Ibstock, Towcester, Raunds and our dark horse Shirebrook Miners not far behind.

4BR Prediction:

1. Blidworth Welfare
2. Leicester Co-op
3. Bakewell Silver
4. Ibstock Brick Brass
5. Towcester Studio
6. Raunds Temperance

Dark Horse: Shirebrook Miners Welfare
---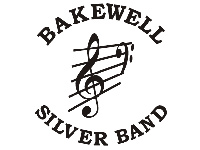 Bakewell Silver
Conductor: Mark Wilcockson

Last 14 Years:
2010: 3rd (M. Wilcockson)
2009: 2nd in Third Section (M. Wilcockson) (prom)
2008: 6th (M. Wilcockson)
2007: 6th (M. Wilcockson)
2006: 15th (M. Wilcockson)
2005: 9th (M. Wilcockson)
2004: 14th (M. Wilcockson)
2003: 3rd in Fourth Section (M. Wilcockson) (prom)
2002: 6th
2001: 9th
2000: 15th in Third Section (rel)
1999: 12th
1998: 10th
1997: 17th
---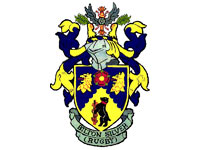 Bilton Silver (Rugby)
Conductor: David Stowell

Last 14 Years:
2010: 10th (B. Clarke)
2009: 7th (B. Clarke)
2008: 5th (B. Clarke)
2007: 10th (B. Clarke)
2006: 16th in First Section (B. Clarke) (rel)
2005: 14th (B. Clarke)
2004: 7th in Second Section (B. Clarke) (prom)
2003: 7th (B. Clarke)
2002: 4th
2001: 14th
2000: 20th in First Section (rel)
1999: 12th
1998: 12th
1997: 11th
---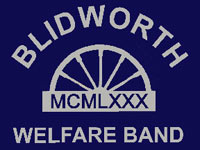 Blidworth Welfare Band
Conductor: Martin Heartfield

Last 14 Years:
2010: 2nd (M. Heartfield)
2009: 11th in First Section (K. Steward) (rel)
2008: 12th (K. Steward)
2007: 16th (G. Hawley)
2006: 2nd in Second Section (G. Hawley) (prom)
2005: 9th (G. Hawley)
2004: 6th (G.Hawley)
2003: 9th (G. Hawley)
2002: 10th (M.Wardle)
2001: 5th (K. Wardle)
2000: 12th (N/K)
1999: 8th
1998: 18th in First Section (rel)
1997: 17th
---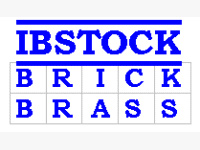 Ibstock Brick Brass
Conductor: Huw Thomas

Last 14 Years:
2010: 18th in First Section (H. Thomas) (rel)
2009: 16th (K. Ferguson)
2008: 14th (K. Ferguson)
2007: 8th (G. Sutton)
2006: 14th (D. Jones)
2005: 7th (D. Jones)
2004: 14th (D. Jones)
2003: 11th (P. Northey)
2002: 11th
2001: 10th
2000: Winners of Second Section (prom)
1999: 3rd
1998: 10th
1997: 15th
---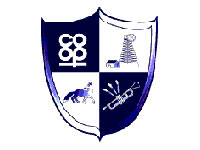 Leicestershire Co-op Snibston Charnwood
Conductor: Graham Jacklin

Last 14 Years:
2010: 6th (G. Jacklin)
2009: 5th (G. Jacklin)
2008: 3rd (G. Jacklin)
2007: 4th in Third Section (G. Jacklin) (prom)
2006: 2nd (G. Jacklin)
2005: 8th (G. Jacklin)
2004: 6th (G. Jacklin)
2003: 16th (G. Jacklin)
2002: 2nd in Fourth Section (prom)
2001: 10th
2000: 12th
1999: 17th
1998: DNC
1997: DNC
---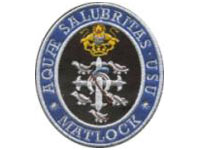 Matlock
Conductor: D. Clark

Last 14 Years:
2010: 8th (D. Clark)
2009: 6th (R. Jepson)
2008: Winners of Third Section (R. Jepson) (prom)
2007: 2nd (R. Jepson)
2006: 9th (R. Jepson)
2005: Winners of Fourth Section (R. Jepson) (prom)
2004: 3rd (R. Jepson)
2003: 12th (K. Short)
2002: 18th in Third Section (K. Short) (rel)
2001: 15th (N/K)
2000: 10th (N/K)
1999: 8th
1998: 9th
1997: DNC
---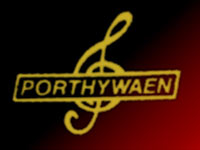 Porthywaen Silver
Conductor: Mark Parry

Last 14 Years:
2010: Winners of Third Section (M. Parry) (prom)
2009: 7th (M. Parry)
2008: 10th in Second Section (S. Gittins) (rel)
2007: 12th (D. Thomas)
2006: 5th (D. Thomas)
2005: 5th (D. Thomas)
2004: 10th (D. Thomas)
2003: 11th (D. Thomas)
2002: 9th (D. Thomas)
2001: 8th (D. Thomas)
2000: 2nd in Third Section (N/K) (prom)
1999: 4th in Fourth Section (prom)
1998: 2nd
1997: Winners of Fourth Section
---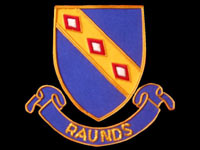 Raunds Temperance
Conductor: Robin Norman

Last 14 Years:
2010: 16th in First Section (R. Norman) (rel)
2009: DNC (rel)
2008: 12th in Championship Section (J. Mott)
2007: 12th (J. Mott)
2006: 9th in First Section (J. Fletcher) (prom)
2005: Winners of First Section (J. Fletcher)
2004: 2nd in Second Section (J. Fletcher) (prom)
2003: 5th (J. Fletcher)
2002: Winners of Third Section (prom)
2001: 2nd
2000: Winners of Fourth Section (prom)
1999: 3rd
1998: 10th
1997: DNC
---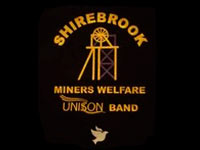 Shirebrook MW Unison
Conductor: Mark Wilcockson

Last 14 Years:
2010: 2nd in Third Section (M. Wilcockson) (prom)
2009: 3rd (M. Wilcockson)
2008: 4th (M. Wilcockson)
2007: 11th in Second Section (M. Wilcockson) (rel)
2006: 9th (M. Wilcockson)
2005: 12th (M. Wilcockson)
2004: 8th (M. Wilcockson)
2003: 17th (M. Wilcockson)
2002: 16th (M. Battersby)
2001: 17th in First Section (N/K) (rel)
2000: 18th (N/K)
1999: 6th in Second Section (prom)
1998: 5th
1997: 7th
---
Towcester Studio
Conductor: David Jones

Last 14 Years:
2010: 4th (D. Jones)
2009: 14th in First Section (H. Thomas) (rel)
2008: 13th (H. Thomas)
2007: 15th (B. Johnson)
2006: DNC (rel)
2005: 11th in Championship Section (A. Sellers)
2004: 3rd in First Section (A. Sellers) (prom)
2003: 7th (A. Sellers)
2002: 4th (A. Sellers)
2001: Winners of Second Section (A. Sellers) (prom)
2000: 8th (A. Sellers)
1999: 7th in First Section (rel)
1998: 16th
1997: 18th
---
Wem Jubilee
Conductor: Roger Thorne

Last 14 Years:
2010: 9th (R. Thorne)
2009: 8th in Third Section (R. Thorne) (prom)
2008: 5th (R. Thorne)
2007: Winners (R. Thorne)
2006: DNC
2005: 10th (R. Thorne)
2004: 8th (R. Thorne)
2003: 4th (R. Thorne)
2002: Winners of Fourth Section (prom)
2001: 5th
2000: 4th
1999: DNC
1998: DNC
1997: 4th
---
Past Qualifiers:

2010: Tintwistle, Blidworth Welfare
2009: Shirland Welfare, Wellington (Telford)
2008: City of Coventry, Harborough
2007: Phoenix West Midlands Brass, Harborough
2006: Foresters Brass 2000, Hopkins Solicitors Blidworth
2005: Shirland Welfare Training, Wigston
2004: Hathern, Raunds Temperance, Stourport on Severn
2003: Shirley Band, Darley Dale, Stourport on Severn
2002: Langley, Shirley, Brackley
2001: Towcester, Tintwistle, Harborough
2000: Ibstock Building, Bedworth
1999: Moulton Brass '77, City of Stoke on Trent
1998: Bedworth, Derwent, Shirland Miners
1997: Newstead Welfare, Greasley Old Hall, Derwent Brass
1996: Riddings, Premier Brass (Stamford), Ibstock Building Products
1995: Glossop Old, Unity Brass, Harborough
1994: Darley Dale, Unity Brass, City of Stoke
---
Midlands Bands at the Finals:

2010: 8th, 14th
2009: 13th, 17th
2008: 6th, 14th
2007: 3rd, 15th
2006: 5th, 16th
2005: 11th, 13th
2004: 1st, 17th
2003: 16th, 17th, 18th
2002: 2nd, 3rd, 7th
2001: 3rd, 6th, 9th
2000: 3rd, 6th
1999: 7th, 11th
1998: 2nd, 6th