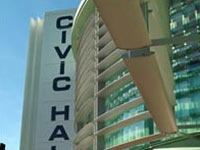 Saturday 12th March
Nicholas Chamberlaine Technology College
Adjudicators: David Horsfield & Alan Hope

Test Piece: A Little Light Music (Philip Wilby)

First Draw: 10.00am
Second Draw: 12.00 noon
Commences: 11.00am
---
The Nicholas Chamberlaine Technology College has been a great venue for the Third and Fourth Section bands over the past couple of years, and there should be plenty to enjoy once more if the bands here can get to grips with Philip Wilby's tricky bit of Welsh portraiture.

So far it has been the ice cream 'tarantella' that has been causing all sorts of problems the length and breadth of the country, but those MDs who have used their noggins have still been able to produce a real Neapolitan flavour to its technical delights even with a notch or two taken off the pace.

Sit back

The other movements have been handled with good technique and great deal of musicality too, so if that form is repeated here, David Horsfield and Alan Hope (both right) will have plenty to sit back and enjoy.

The Midlands has produced some pretty good qualifiers over the last decade, with two winners in 2006 & 2008, as well as 6 podium finishers.

Last year's qualifiers came 9th & 12th, so perhaps time to unearth another couple of real Cheltenham challengers?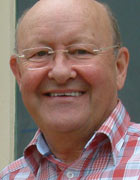 Strong feel

There is no Thoresby Youth this year, but with two bands promoted from the Fourth Section and one down from the Second, there is still a strong looking feel about the contenders, headed in alphabetical order by Amington under Wes Kendrick.

They won the Fourth Section in 2008 and showed a great deal of promise in coming 4th in 2009.

They dropped off the pace somewhat last year in ending in 11th, but a solid showing at Butlins where they were 11th may hint at a decent outing on the weekend.

Unlucky

Arrow Valley can count themselves a little unlucky that despite coming 7th in the Second Section last year they fell through the relegation trap door.

Their results here suggest that they may be due a touch of overdue contesting luck.

Improving

Avonbank (Evesham) just missed out on a trip to Harrogate last year when they came 3rd, and an improving band will fancy their chances of putting that right this time around.

Meanwhile, City of Birmingham is also on the up, moving from 12th to 7th in the last three years under Warren Belshaw's direction.

Another step in the right direction might well see them booking B&B at Cheltenham.


Make a mark

Promoted Croft Silver last qualified in 2008 in the Fourth Section and will be looking to make a mark on their return to this level for the fist time since 2005, whilst Cubbington Silver may be a very dark horse after they fell away last year to end a disappointing 12th in defence of their title.

We can't quite see that happening again if they can recapture that 2009 form.

Improved

Daventry Brass was relegated from the Second Section in 2008 but has been showing improved form under Nigel Howard's direction, whilst Hucknall & Linby could be one of the bands to beat if they repeat the form shown in posting a fine runner up placing at Butlins.

Long Eaton bounced back from their 2009 relegation to end last year in 5th.

Sharon Stansfield knows just what is required to win here, with the memory of their 2006 victory and subsequent National title success still fairly fresh in the memory banks.

Further move

Rolls Royce (Derby) enjoyed a decent run out on their home patch a few weeks ago in preparation for this contest and will be looking to make a further move up the results table after last year 's 13th place.

Meanwhile, Rushden Windmill claimed a seven place move in the right direction to end 4th last year.

More of that form and they could be looking at Cheltenham B&B brochures.

Fine style

Shipston Town won the Fourth Section in fine style last year and under Howard Gibbs went on to come 17th at Harrogate.

They will be looking for their first qualification place since 2004.

Stamford meanwhile will be hoping to build on an encouraging 8th place at Butlins, as they look to take a step towards the Second Section after a couple of years of rebuilding, whilst the University of Warwick will come packed to the rafters with a new intake of students as they seek to make sure they are not drawn into any relegation fight after last year's 14th place.

Finally, West Mercia Police will be out in force as they look to return to the finals for the first time since 2004.
---
As for a winner?

A tough old ask this, with a batch of bands that will surely fancy their chances before a note has been blown in anger. Afterwards may be a different story though.

We are going for Hucknall & Linby if they can show that Butlins form, whilst Cubbington could be a band on a mission after last year.

Rushden Windmill and Daventry may push them all the way, whilst the remaining top six places should see a hard fought battle with Long Eaton and Avonbank claiming the spoils. Our dark horse is Stamford.

4BR Prediction:

1. Hucknall & Linby
2. Cubbington
3. Rushden Windmill
4. Daventry
5. Long Eaton
6. Avonbank (Evesham)

Dark Horse: Stamford
---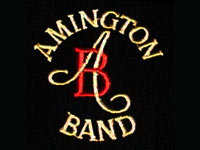 Amington
Conductor: Wesley Kendrick

Last 14 Years:
2010: 11th (W. Kendrick)
2009: 4th (W. Kendrick)
2008: Winners of Fourth Section (W. Kendrick) (prom)
2007: 3rd (W. Kendrick)
2006: 2nd (W. Kendrick)
2005: DNC
2004: 16th
---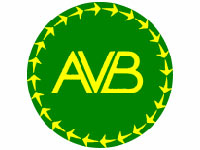 Arrow Valley Brass
Conductor: P. White

Last 14 Years:
2010: 7th in Second Section (A. Culshaw) (rel)
2009: 8th (D. Stanley)
2008: 8th (A. Culshaw)
2007: 8th in Third Section (A. Culshaw) (prom)
2006: 6th (A. Culshaw)
2005: 2nd (A. Culshaw)
2004: 17th in Second Section (A. Culshaw) (rel)
2003: 16th (A. Culshaw)
2002: 3rd in Third Section (prom)
2001: 5th
2000: 18th in Second Section (rel)
1999: 13th
1998: 16th
1997: 4th
---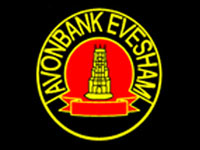 Avonbank Evesham
Conductor: N. Smith

Last 14 Years:
2010: 3rd (A. Davidson)
2009: 10th (N. Smith)
2008: 8th (G. Smallwood)
2007: 7th (N. Smith)
2006: 5th (N. Smith)
2005: 16th (A. McCrae)
2004: 11th (A. McCrae)
2003: DNC
2002: DNC
2001: 7th in Second Section (rel)
2000: 5th
1999: 14th
1998: 15th
1997: 6th
---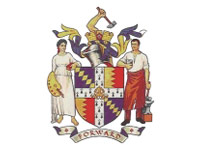 City of Birmingham
Conductor: Warren Belshaw

Last 14 Years:
2010: 7th (W. Belshaw)
2009: 9th (W. Belshaw)
2008: 12th (W. Belshaw)
2007: 9th (W. Belshaw)
2006: 4th (W. Belshaw)
2005: 12th (J. Cunningham)
2004: 9th (J. Cunningham)
2003: 10th (S. Platford)
2002: 8th
2001: 20th in Second Section (rel)
2000: 16th
1999: 19th
1998: 12th
1997: 9th
---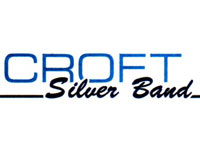 Croft Silver
Conductor: Ian Needham

Last 14 Years:
2010: 9th in Fourth Section (I. Needham) (prom)
2009: 7th (I. Needham)
2008: 2nd (I. Needham)
2007: 13th (S. Burton)
2006: 17th (S. Burton)
2005: 18th in Third Section (S. Burton) (rel)
2004: DNC
2003: 11th (C. Jones)
2002: 17th in Second Section (rel)
2001: 11th
2000: 20th
1999: 7th
1998: 7th
1997: 3rd in Third Section (prom)
---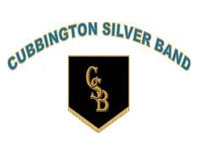 Cubbington
Conductor: A. Webb

Last 14 Years:
2010: 12th (G. Smallwood)
2009: Winners (G. Smallwood)
2008: 17th (P. Johnson)
2007: Winners of Fourth Section (P. Johnson) (prom)
2006: 7th (P. Johnson)
2005: 8th (P. Johnson)
---
Daventry Brass
Conductor: Nigel Howard

Last 14 Years:
2010: 9th (N. Howard)
2009: 14th (N. Howard)
2008: 9th in Second Section (N. Howard) (rel)
2007: 9th (N. Howard)
2006: 12th (N. Howard)
2005: 3rd in Third Section (P. Northey) (prom)
2004: 10th (P. Northey)
2003: Winners of Third Section (P. Northey)
2002: 13th
2001: 13th
2000: 4th
1999: 17th in Second Section (rel)
1998: 18th
1997: 12th
---
Hucknell & Linby
Conductor: Paul Whyley

Last 14 Years:
2010: 6th (P. Whyley)
2009: 5th (P. Whlyley)
---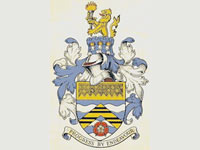 Long Eaton Silver Prize
Conductor: Sharon Stansfield

Last 14 Years:
2010: 5th (S. Stansfield)
2009: 11th in Second Section (S. Stansfield) (rel)
2008: 7th (S. Stansfield)
2007: 6th (S. Stansfield)
2006: Winners of Third Section (S. Stansfield) (prom)
2005: 4th (S. Stansfield)
2004: 4th (S. Stansfield)
2003: 2nd in Fourth Section (S. Stansfield) (prom)
2002: 3rd
2001: 13th
2000: 17th
1999: 23rd
1998: 16th
1997: 17th
---
Rolls Royce (Derby)
Conductor: Graham Cardwell

Last 14 Years:
2010: 13th (G. Cardwell)
2009: 4th in Fourth Section (G. Cardwell) (prom)
2008: 11th (G. Cardwell)
2007: 4th (G. Cardwell)
2006: DNC
2005: DNC
2004: =16th (M. Heywood)
2003: 13th (N. Eden)
2002: 9th
2001: 14th
2000: 7th
1999: 25th
1998: 9th
1997: 8th
---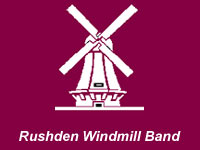 Rushden Windmill
Conductor: John Fletcher

Last 14 Years:
2010: 4th (J. Fletcher)
2009: 11th (J. Fletcher)
2008: 9th (J. Flecther)
2007: 10th (R. Graves)
2006: 8th (R. Graves)
2005: 11th (R. Graves)
2004: Winners of Fourth Section (R. Graves) (prom)
2003: 4th (R. Graves)
2002: 19th in Third Section (rel)
2001: 12th
2000: 3rd
1999: 15th
1998: 3rd
1997: 6th
---
Shipston Town
Conductor: Howard Gibbs

Last 14 Years:
2010: Winners of Fourth Section (H. Gibbs) (prom)
2009: 11th (H. Gibbs)
2008: 9th (H. Gibbs)
2007: 20th (H. Gibbs)
2006: 5th (H. Gibbs)
2005: 16th (H. Gibbs)
2004: 17th (D. Grant) (rel)
2003: 18th (G. Coleman)
2002: 20th in Second Section (rel)
2001: DNC
2000: 13th
1999: 5th in Third Section (prom)
1998: 6th
1997: 9th
---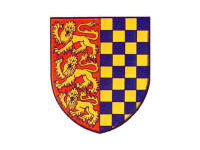 Stamford Brass
Conductor: Robert Prew

Last 14 Years:
2010: 8th (R. Prew)
2009: 6th (R. Prew)
2008: 11th (M. Ford)
2007: 8th in Second Section (J. Fletcher) (rel)
2006: 11th (D. Hirst)
2005: 10th (G. Wyatt)
2004: 2nd in Third Section (G. Wyatt) (prom)
2003: 7th (R. Prew)
2002: 14th in Second Section (rel)
2001: 17th
2000: 17th
1999: 15th in First Section (rel)
1998: 17th
1997: 5th in Second Section (prom)
---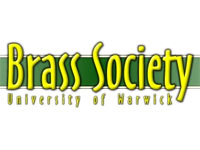 University of Warwick
Conductor: Simon Hogg

Last 14 Years:
2010: 14th (S. Hogg)
2009: DNC
2008: 3rd (S. Hogg)
2007: 5th (S. Hogg)
2006: 12th (S. Hogg)
2005: 6th (S. Hogg)
2004: DNC
2003: 10th (S. Hogg)
2002: 15th
2001: DNC
2000: 13th
1999: 4th in Third Section (prom)
1998: Winners in Fourth Section (prom)
1997: DNC
---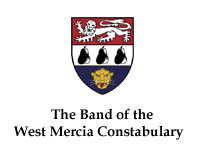 West Mercia Constabulary
Conductor: D. Thomas

Last 14 Years:
2010: 10th (S. Pritchard-Jones)
2009: 9th in Second Section (S. Pritchard-Jones) (rel)
2008: 11th (D. Bishop-Rowe)
2007: 7th (D. Bishop-Rowe)
2006: 7th in Third Section (S. Pritchard-Jones) (prom)
2005: 5th (S. Pritchard Jones)
2004: 3rd (H. Gibbs)
2003: 12th (H. Gibbs)
2002: 4th
2001: 3rd in Fourth Section (prom)
2000: DNC
1999: DNC
1998: DNC
1997: DNC
---
Past Qualifiers:

2010: Porthywaen Silver, Shirebrook MW (Unison)
2009: Cubbington Silver, Bakewell Silver
2008: Matlock, Wellington (Telford), University of Warwick
2007: Wem Jubilee, Wellington (Telford)
2006: Long Eaton Silver, Leicester Co-op Snibston Charnwood, Moulton '77 Brass
2005: Phoenix West Midlands, Arrow Valley, Daventry
2004: Shirland Welfare Training, Stamford Brass, West Mercia Constabulary
2003: Daventry Brass, Carlton Brass, Audley Brass
2002: Raunds Temperance, Carlton Brass, Arrow Valley
2001: Brass 2000, Raunds Temperance
2000: Warwick University, Porthywaen
1999: Whaley Bridge, Chapel en le Frith
1998: RJB Brass, Charnwood
1997: Kirkby Colliery, Chapel en le Frith
1996: Whaley Bridge, Derwent Brass, Kirkby Colliery
1995: Whaley Bridge, Croft Silver, Derwent Brass
1994: Glossop Old, Bedworth Brass, South Notts Hussars
---
Midlands Bands at the Finals:

2010: 9th, 12th
2009: 3rd, 14th
2008: 1st, 5th, 18th
2007: 12th, 17th
2006: 1st, 4th, 10th
2005: 2nd, 4th, 8th
2004: 5th, 8th, 9th
2003: 3rd, 11th, 18th
2002: 5th, 7th, 8th
2001: 3rd, 13th
2000: 8th, 9th
1999: 12th, 16th
1998: 11th, 12th