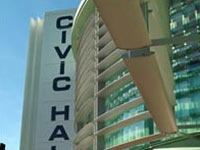 Sunday 13th March
Nicholas Chamberlaine Technology College
Adjudicators: Alan Hope & Steve Pritchard-Jones

Test Piece: Prelude, Song & Dance (John Golland)

First Draw: 10.00am
Second Draw: 12 noon
Commences: 11.00am
---
Despite the drop of four bands this year in the Fourth Section, the grassroots of Midlands banding is still in pretty healthy shape.

Proud of

In 2001 25 bands took part, and whilst other regions have seen numbers haemorrhage away, to lose just four during the same period of time is something to be proud of, especially as one of those has moved to Yorkshire, and the remaining quintet of Chapel-en-le-Frith, Coleshill, Audley, Burbage Silver and Syston have usually been regular attendees.

This year their hopefully temporary loss has been offset by the return of Ifton Colliery and Skegness.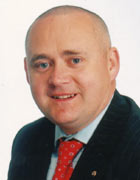 National champion

You also have to go back to 2001 also for the last time the region produced a National champion, but since then it hasn't been a totally barren wasteland at the finals, with four consecutive top six finishers out of 12 in total since the turn of the Millennium. Last year's representatives came 4th, 10th, 16th & 17th.

Alan Hope and Steve Pritchard-Jones (both right) will be listening with interest then to see which bands will make it through to Cheltenham, with Alan as secretary of the Music Panel gaining valuable first hand experience of a piece that has proven to be both popular and playable this year.

Experienced baton

In alphabetical order the bands are led by Bestwood Black Diamonds under Brian Draper's experienced baton, as they hope to build on two top six places in the last three years.

They will also know they will have to up their form after their 11th place at Butlins if they are to get close to a qualification place this year.

Burbage Buxton meanwhile dropped through the relegation trap door after two difficult years in the Third Section, but their Butlins form will boost them where they came 5th.


Improving

Ceramic Brass dropped away last year after a promising debut in 2009, so will want to be back challenging for a possible top 10 slot, whilst Corby Silver is certainly improving – shooting up from 18th to 11th last year.

Fairfield (Buxton) dropped away a little lyear after their 2009 podium finish but will be boosted by the form they showed in claiming the runner up spot at the Northern Open, whilst its great to see Ifton Colliery back for their first appearance, we believe, since 1993.

Fell away

Ilkeston Brass fell away rather dramatically last year from 12th in 2009, so will be looking to return to better days on the weekend, whilst Ireland Colliery also endured a drop in fortunes and will be looking to build on the solid, if unspectacular returns, at Butlins and Derby recently.

Kirkby Colliery Welfare didn't enjoy a great Derby run out where they came 5th, but will hope to build on the same placing their gained last year following their Third Section relegation of 2009.

Midfield finishes

Malvern Hills has produced a set of midfield finishes in the last three years following their 2007 relegation so will be looking for a possible top 10 result or better, whilst Market Rasen RPC, should be one of the pre contest favourites under the dapper Alan Needham, following their excellent performance at Butlins and last year's Harrogate appearance.

Melton has struggled in the past couple of years, but their hard worked 8th place at Butlins should give them confidence to climb up for their lowly 23rd last year, whilst Moulton '77 will also look to move up the results table under the baton of sop star Bob Stradling after their 2009 relegation.

Sterling work

Trombone star Kevin Holdgate has been doing sterling work with Newhall and they have shot up the results table in the past three years – from 21st in 2009.

A decent run out at Derby should serve them well as they look for a possible top six finish or better.

Pleasley Colliery should be another short priced favourite after their excellent early season form at Butlins and Derby secured podium finishes, whilst Ratby Co-op Mid will be looking to secure a top 10 finish after last year's 12th place return.

Keen to return

Rushden Town will be keen to return to Harrogate where they delivered a fine performance to come 4th against a strong field of national opposition, whilst its great to see Skegness back for the first time since 2003, led by Steve Walker – the man who usually keeps everyone happy with the entertainment at Butlins.

Repeat

Trentham Brass returns looking to for a repeat or better of last year's result that saw them go on and claim a top 10 finish at Harrogate.

They will be boosted by their recent winning form at Derby, whilst Whitwell is another band in good form after their 7th place at Butlins, as they seek to consign the memory of a bad day at the office last year in the bin.
---
As for a winner?

With such a large field its is always going to by a bit of a hit and hope effort (nice pun that) but we think it could well be a fight between the bands who showed form at Butlins.

Look out then for Market Rasen RPC, Pleasley Colliery, Burbage Buxton and Whitwell, with Trentham, Rushden snapping at their heels.

Our dark horse is Newhall.

4BR Prediction:

1. Market Rasen RPC
2. Pleasley Colliery
3. Burbage Buxton
4. Whitwell
5. Trentham
6. Rushden

Dark Horses: Newhall
---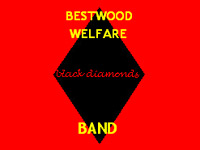 Bestwood Black Diamonds
Conductor: B. Draper

Last 14 Years:
2010: 6th (B. Draper)
2009: 10th (B. Draper)
2008: 6th (D. Clark)
2007: 8th (B. Draper)
2006: =18th (B. Draper)
2005: 10th (B. Draper)
---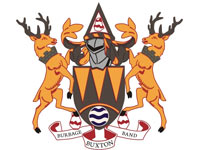 Burbage (Buxton)
Conductor: Steve Critchlow

Last 14 Years:
2010: 15th in Third Section (S. Critchlow) (el)
2009: 13th (S. Critchlow)
2008: 5th in Fourth Section (S. Critchlow) (prom)
2007: 9th (S. Critchlow)
2006: 6th (S. Critchlow)
---
Ceramic Brass
Conductor: S. Thompson

Last 14 Years:
2010: 16th (S. Churchill)
2009: 9th (S. Churchill)
---
Corby Silver
Conductor: N. Hall

Last 14 Years:
2010: 11th (R. White)
2009: 17th (G. Riseley)
2008: 19th (K. Espin)
2007: 16th (K. Espin)
2006: DNC
2005: 12th (C. Stevens)
2004: DNC
2003: DNC
2002: 14th
2001: 6th
2000: 13th
1999: DNC
1998: DNC
1997: DNC
---
Fairfield (Buxton)
Conductor: Charles Kitchen

Last 14 Years:
2010: 8th (C. Kitchen)
2009: 3rd (C. Kitchen)
2008: 17th (C. Kitchen)
2007: 12th (C. Kithcen)
2006: 16th in Third Section (C. Kitchen) (rel)
2005: 19th (C. Kitchen)
2004: 13th (C. Kitchen)
2003: 19th (C. Kitchen)
2002: 11th
2001: 19th
2000: 15th
1999: 4th
1998: 4th in Third Section (prom)
1997: 8th
---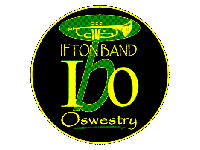 Ifton Colliery
Conductor: M. Robinson

Last 14 Years:
Last appeared in 1993.
---
Ilkeston Brass
Conductor: Dave Jones

Last 14 Years:
2010: 24th (D. Jones)
2009: 12th (D. Jones)
2008: 15th (D. Jones)
2007: 23rd (D. Jones)
2006: =18th (D. Jones)
2005: 6th (D. Jones)
2004: 5th (D. Jones)
2003: 15th in Third Section (D. Jones) (rel)
2002: 17th (D. Jones)
2001: 18th in Second Section (D. Jones) (rel)
2000: 19th
1999: 12th
1998: 13th
1997: 18th
---
Ireland Colliery (Chesterfield)
Conductor: Ian Knapton

Last 14 Years:
2010: 17th (I. Knapton)
2009: 5th (I. Knapton)
2008: 12th (I. Knapton)
2007: 18th (I. Knapton)
2006: =20th (I. Knapton)
2005: 17th (I. Knapton)
2004: 15th (I. Knapton)
2003: DNC
2002: DNC
2001: DNC
2000: DNC
1999: DNC
1998: DNC
1997: DNC
---
Kirkby Colliery Welfare
Conductor: Stephen Berrill

Last 14 Years:
2010: 5th (S. Berrill)
2009: 15th in Third Section (S. Berrill) (rel)
2008: 7th (S. Berrill)
2007: 14th (S. Berrill)
2006: 10th (A. Dennis)
2005: 4th in Fourth Section (H. Thomas) (prom)
2004: 8th (S. Berrill)
2003: 5th (S. Berrill)
2002: 15th (S. Berrill)
2001: 22nd (S. Berrill)
2000: DNC
---
Malvern Mills & District
Conductor: John Swindells

Last 14 Years:
2010: 14th (J. Swindells)
2009: 16th (J. Swindells)
2008: 14th (M. West)
2007: 16th in Third Section (M. West) (rel)
2006: 14th (M. West)
2005: 13th (N. Hall)
2004: 7th (M. West)
2003: 5th (M. West)
2002: 10th
2001: 10th
2000: 2nd in Fourth Section (prom)
1999: 2nd
1998: 16th in Third Section (rel)
1997: 13th
---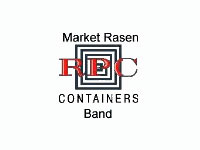 Market Rasen RPC
Conductor: Alan Needham

Last 14 Years:
2010: 2nd (A. Needham)
2009: 20th (S. Askew)
2008: 18th (A. Needham)
2007: 10th (A. Needham)
2006: 14th (A. Needham)
2005: 3rd (B. Mathews)
2004: DNC
2003: DNC
2002: 9th in Third Section (rel)
2001: 7th
2000: 14th
1999: 11th
1998: 3rd in Fourth Section (prom)
1997: 5th
---
Melton Borough
Conductor: Graham Sutton

Last 14 Years:
2010: 23rd (G. Sutton)
2009: 19th (G. Sutton)
2008: 7th (L. Blankley)
2007: 21st (C. Hartley)
2006: =22nd (C. Hartley)
2005: 18th (C. Hartley)
---
Moulton 77 Brass
Conductor: R. Stradling

Last 14 Years:
2010: 10th (M. France)
2009: 12th in Third Section (M. France) (rel)
2008: 16th (M. France)
2007: 15th (H. Gibbs)
2006: 3rd (H. Gibbs)
2005: 11th in Second Section (H. Gibbs) (rel)
2004: 16th (I. Rainer)
2003: 13th (I. Rainer)
2002: 12th (I. Rainer)
2001: 12th (D. Goswell)
2000: 10th (N/K)
1999: Winners of Second Section
1998: 9th
1997: 10th
---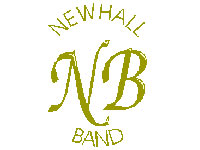 Newhall
Conductor: Kevin Holdgate

Last 14 Years:
2010: 7th (K. Holdgate)
2009: 18th (K. Holdgate)
2008: 21st (K. Holdgate)
2007: 11th in Third Section (M. Phillips) (rel)
2006: 13th (M. Phillips)
2005: 15th (M. Phillips)
2004: 2nd in Fourth Section (M. Phillips) (prom)
2003: 9th (M. Phillips)
2002: 5th
2001: 8th in Third Section (rel)
2000: 12th
1999: 16th
1998: 7th
1997: 2nd in Fourth Section (prom)
---
Pleasley Colliery Welfare
Conductor: Keith Buxton

Last 13 Years:
2010: 19th (K. Buxton)
2009: 14th (D. Cutting)
2008: 20th (D. Cutting)
---
Ratby Co-op 'Mid' Band
Conductor: Geoff Newman

Last 14 Years:
2010: 12th (G. Newman)
2009: 13th G. Newman)
2008: 4th (G. Newman)
2007: 11th (G. Newman)
2006: 10th (G. Newman)
2005: 17th in Third Section (G. Newman) (rel)
2004: 18th (G Newman)
2003: 9th (G. Newman)
2002: 16th
2001: 8th in Fourth Section (prom)
2000: 10th
1999: 12th
1998: 14th
1997: DNC
---
Rushden Town
Conductor: M. Dawson

Last 14 Years:
2010: 3rd (P. Vine)
2009: 6th (P. Vine)
2008: 13th (P. Lewsey)
2007: 5th (P. Lewsey)
2006: 11th (P. Lewsey)
2005: 13th (P. Vine)
---
Skegness Silver
Conductor: Steve Walker

Last 14 Years:
2010: DNC
2009: DNC
2008: DNC
2007: DNC
2006: DNC
2005: DNC
2004: DNC
2003: 8th (S. Walker)
2002: 17th (S. Walker)
2001: 24th (S. Walker)
2000: DNC
1999: 22nd (S. Walker)
1998: DNC
1997: DNC
---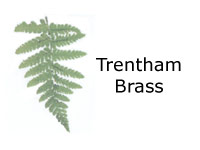 Trentham Brass
Conductor: Mike Caveney

Last 14 Years:
2010: 4th (M. Caveney)
2009: 15th (M. Caveney)
2008: 8th (M. Caveney)
2007: 6th (M. Caveney)
2006: 12th (M. Caveney)
2005: 11th (M. Cavaney)
---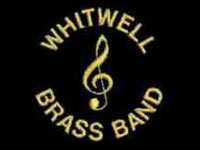 Whitwell Brass
Conductor: Lyndon Cooper

Last 14 Years:
2010: 21st (D. Fretwell)
2009: Winners (D. Fretwell)
2008: 10th (D. Fretwell)
2007: 14th (D. Fretwell)
2006: 17th in Third Section (D. Fretwell) (rel)
2005: 14th (K. Vernon)
2004: 16th (K. Vernon)
2003: 13th (K. Vernon)
2002: 15th
2001: 4th in Fourth Section (prom)
2000: 11th
1999: 15th
1998: DNC
1997: DNC
---
Past Qualifiers:

2010: Shipston Town, Market Rasen RPC, Rushden Town, Trenthem Brass
2009: Whitwell, Dronfield, Fairfield (Buxton)
2008: Amington, Croft Silver, Thoresby Colliery Youth
2007: Cubbington Silver, Newstead Youth, Amington
2006: Wellington (Telford), Amington, Newstead Youth
2005: Matlock, Wellington (Telford), Market Rasen*
2004: Rushden Windmill, Newhall and Matlock
2003: Phoenix West Midlands Brass, Long Eaton Silver, Bakewell Silver
2002: WEM Jubilee, Leicester Cooperative, Long Eaton
2001: Carlton Brass, Shirland Miners Training, West Mercia Constabulary
2000: Raunds Temperance, Malvern Hills
1999: Audley Brass, Malvern Hills, Raunds Temperance
1998: University of Warwick, Porthywaen
1997: Porthywaen, Newham
1996: Alcester Victoria, Chapel en le Frith
1995: Kirkby Colliery, Rushden Windmill, Chapel en le Frith
1994: Banovallum Brass, Kirkby Colliery
* Market Rasen did not compete at Finals
---
Midlands bands at the Finals:

2010: 4th, 10th, 16th, 17th
2009: 2nd, 5th, 16th
2008: 3rd, 18th, 20th
2007: 2nd, 10th, 13th
2006: 10th, 11th, 20th
2005: 12th, 17th
2004: 7th, 11th, 15th
2003: 2nd, 9th, 12th
2002: 6th, 9th, 18th
2001: 1st, 5th, 6th
2000: 3rd, 6th
1999: 11th, 16th, 19th
1998: 4th, 9th