Odd sights and sounds in Torquay...

You know when you are getting close to Torquay by the number of weird and wonderful things that start appearing on the side of the M5.

On your way to Brass in Concert, you get to peer skywards at the full expanse of the beautiful 'Angel of the North', whilst on the road to the Scottish Open you take in the magnificent sight of the Forth Bridge:

T- Rex
On the journey to the Riviera Centre you first pass a 40 foot tall green foliage 'Wickerman', two painted camels and a T-Rex.

You suspect they are not works by Anthony Gormley.

It set the tone for a weekend of the weird and wonderful at the West of England Championships.

Norman Collier

First you had the annual meeting of the Norman Collier Appreciation Society, with Brian Elliott leading the way with his 'intermittent' microphone tribute – although both Derek Broadbent and Ian Brownbill did passable impressions too.

Then there was the rather spooky Eric Ball 'I shall rise again - as a seagull' moment during the Second Section, which sounded as if Doris Stokes had contacted a dead Eric Cantona.

The cackling laughter of the birds as some bands were trying to find the deep-set emotive core of the great work sent an odd shiver down the spine.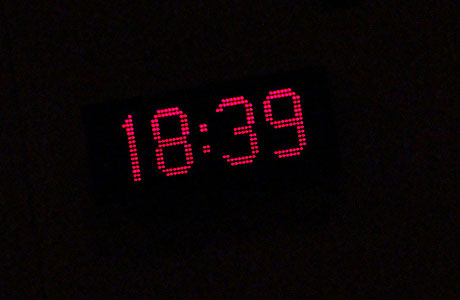 Time stands still...

Cat out of the bag

Even odder on the ear was Phillip Morris of Kapitol Promotions almost letting the cat out of the bag with the test pieces for the National Finals.

'None have been decided' he said, before adding, 'and one hasn't even been written yet'. Which one we wonder?

The Albert Hall hasn't heard something new for a while…

Time does stand still on occasions here – although the old digital clock on the wall of hall never quite ticked to 23.58 this weekend as it did a few years ago when famously the last band at the Lower Section Finals started playing on Sunday night and finished on Monday morning.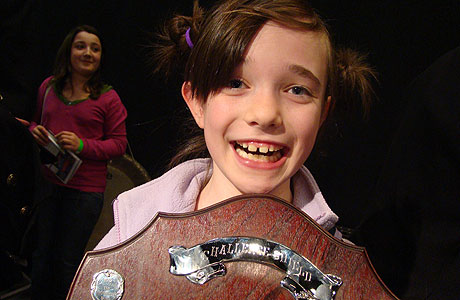 Winning smile for an Aldbourne supporter...

Romanian team

Amazingly though there seems to be time warp when it comes to uniforms – with the vast majority of bands wearing bespoke outfits that look like a cross between a circus lion tamer and the blazers of the 1976 Romanian Olympic rowing team.

Red, Blue or Green – time and time again.

We are sure some bands played, walked off and just passed their uniform onto the next band on stage.

It made any notion of 'judging with you eyes' by the colours of the jackets (something 4BR is occasionally accused of!) down right impossible.

Everyone looked the same; although there were the odd bands that went for black shirts and trousers, coloured neck ties and cumber bands.

First class

Still, the organisation down here is first class (and the number of listeners in each of the sections was really encouraging) and we got to past time between the bands talking to the wonderful Brian Minnear and his wife (both who ribbed the Celts about the rugby), Philip Hunt and a welcoming assortment of local bandsmen and women who took the time to come up and say hello.

If you do get the chance to come to Torquay, it is well worth a visit – although don't be put off either by the spooky wildlife, the misfiring microphones or the local roadside art.

Iwan Fox