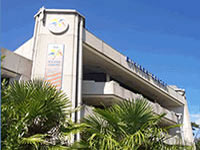 Sunday 13th March
Adjudicators: Derek Broadbent & Kevin Wadsworth
The Forum

Test Piece: Paganini Variations (Philip Wilby)

Draw: 12.00 noon
Commences: 15.00pm
---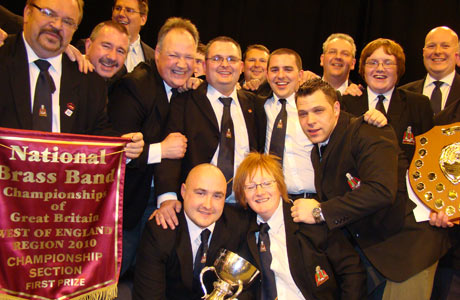 2010 champions - Flowers

There is one thing about the Championship Section contest here:

You wouldn't want to bet your life savings on a defending champion retaining their title however attractive the odds at the Torquay branch of William Hill.

And this year is no exception – for all the right reasons.

Inspiration

However, Derek Broadbent and Kevin Wadsworth (right) are the two men not easily impressed in the box, so whoever wins will have to do it with plenty of inspiration to go with the perspiration.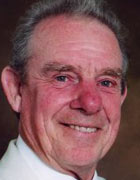 Flowers return to the Riviera Centre looking to confine the memory of Sun Life's 1996 victory to the history books once and for all.

On paper they are pre contest favourites to do just that, especially after their win at the Butlins Mineworkers contest in Skegness.

Paul Holland has a highly competitive band under his command that can mix it in top quality company, so what is there not to stop you from putting an extra few bob on the nose at the bookies?

Perhaps because that win was followed by a disappointing 4th place at Yeovil.

Consistency is the key to opening the door to a third successive London appearance, but also for a return to the British Open – although their record over the past few years suggests that even if they don't retain their title, they are still the band to beat.

If they can rid themselves of the Sun Life curse, then you suspect they may go on and claim a Symphony Hall place too.

Main rivals

Their main rivals have brought in the big artillery to help fire them to Kensington, with the likes of Dr Nicholas Childs, Garry Cutt, Gareth Pritchard and Andy Duncan making long trips down the M5 to lead their bands in battle.

Woodfalls will not be short of confidence – although it must be tempered by the fact that despite doing well at Butlins and winning Yeovil for the first time in 25 years, both successes came in the X Factor format of entertainment contesting.

Even with the Black Dyke MD at the helm here in the last four years, they have yet to add to their 2002 Area title.

Their form though is good – winners of the Senior Cup, Wessex Open, top six places at the Scottish Open and Butlins.

A return to Kensington for the first time since 2008 beckons – perhaps as champions?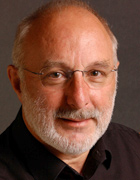 Fail to impress

Camborne meanwhile will want to quickly forget about their early season appearance at Yeovil where they failed to impress anyone in coming 7th.

Garry Cutt returns to try and go one better than Ian Porthouse managed twelve months ago and lead Camborne to their second title in three years.

He will be smarting a tad after missing out with Kirkintilloch at Perth, so a third successive qualification place or better may be on the books.

Rebuilding

Mount Charles meanwhile has been quietly but effectively going about its rebuilding process – picking up success on its travels (winning the Grenland Festival in 2010) and showing a real return to form in claiming a podium finish at Yeovil a few weeks ago.

Andy Duncan returns to lead a confident band as they seek to add to their last success in 2008.

Saints

The two Saint bands come to the contest boosted by recent good form, with St Dennis in particular looking to build on the excellent podium finish achieved at Pontins.

They have a proud history at this contest and have made startling progress since playing in the Fourth Section in 2002.

11th at Yeovil wasn't a great early season boost, so they know they will have their work cut out if they are to better last year's 5th place finish.

St Austell last qualified for the Albert Hall in 2005, and although having a bit of an up and down time of it of late, has started to show decent form once more under the baton of Gareth Pritchard.

10th place at Yeovil wasn't their best, but a 4th place at the SWBBA contest last November hinted at their promise.

Solid posting

Lydbrook will surely fancy their chances of posting another solid performance despite finding life tough on their contesting travels at the Senior Trophy (16th) and the recent Welsh Open (9th).

They seem to find better form closer to home, winning the Gloucester Contest late last year and with the experienced Ian Holmes at the helm they should be confident of claiming their fourth consecutive top six finish.

Finding feet

The 2008 First Section winners Helston Town has found its feet at this level in the past two season and with a podium finish at the SWBBA Torquay contest to build on, John Hitchins band could be a bit of a dark horse this time around.

Meanwhile, 2009 First Section winners Poole Borough found life a bit tougher last year in ending 9th, and disappointed in coming a lowly 8th at the SWBBA contest, but Phil Randell is an experienced hand at the helm and they will be looking to take a few scalps at least.

Flourished

So too Sherborne, who just a few years ago was competing in the Third Section.

Since then they have flourished under the baton of Paul Cosh, winning the SWBBA Contest last year and delivering a solid performance in coming 9th at Yeovil

Amazing

Finally, the newly promoted First Section champion, Portishead Town, who under the direction of Ian Dickinson (who was in the 1996 Sun Life Band that last retained the title here) came a creditable 8th at Harrogate.

Amazingly, they were playing in the Fourth Section at the turn of the Millennium.
---
Who will win?

It's about time that Sun Life curse was ended once and for all, and if Flowers really hit their bootstraps they could well be the band to do it this year.

That said, Woodfalls come to the contest full to the brim with confidence, Camborne and Mount Chalres are two bands more than capable of winning and winning well and even the outside bets such as St Dennis, Lydbrook and St Austell could spring a surprise or two.

No. Flowers for us, followed by Woodfalls, Camborne, Mount Charles, St Dennis and Lydrook.

Our dark horse is St Austell.

4BR Prediction:

1. Flowers
2. Woodfalls
3. Camborne
4. Mount Charles
5. St Dennis
6. Lydbrook

Dark Horse: St Austell
---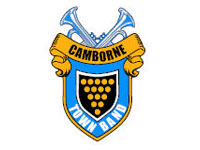 Camborne Town
Conductor: Garry Cutt
4BR Ranking: 43

Last 14 Years:
2010: 2nd (I. Porthouse)
2009: Winners (G. Cutt)
2008: 6th (F. Renton)
2007: 4th (F. Renton)
2006: 2nd (F. Renton)
2005: 5th (F. Renton)
2004: 2nd (F. Renton)
2003: Winners (F. Renton)
2002: 2nd (F. Renton)
2001: Winners (F. Renton)
2000: 6th
1999: 3rd
1998: 2nd
1997: 4th
---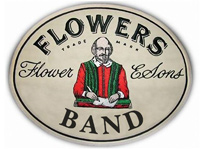 Flowers
Conductor: Paul Holland
4BR Ranking: 25

Last 14 Years:
2010: Winners (P. Holland)
2009: 2nd (R. Newsome)
2008: 3rd (P. Harper)
2007: Winners (P. Harper)
2006: 3rd (P. Harper)
2005: 3rd (P. Harper)
2004: 6th (P. Harper)
2003: 2nd (P. Harper)
2002: 3rd (P. Harper)
2001: 2nd (R. Evans)
2000: Winners
1999: 2nd
1998: 4th
1997: Winners
---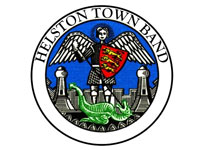 Helston Town
Conductor: John Hitchens
4BR Ranking: 175

Last 14 Years:
2010: 8th (J. Hitchins)
2009: 8th (J. Hitchens)
2008: Winners of First Section (J. Hitchens) (prom)
2007: 3rd (J. Hitchens)
2006: Winners (J. Hitchens)
2005: 11th (J. Hitchens)
2004: 3rd in Second Section (J. Hitchens) (prom)
2003: 5th (J. Hitchens)
2002: 3rd in Third Section (E. Ashton) (prom)
2001: 2nd (E. Ashton)
2000: 17th in Second Section (rel)
1999: 12th
1998: 11th in First Section (rel)
1997: 12th
---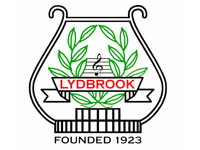 Lydbrook
Conductor: Ian Holmes
4BR Ranking: 132

Last 14 Years:
2010: 6th (T. Brevik)
2009: 3rd (S. Sykes)
2008: 5th (T.Brevik)
2007: 9th (D. Williams)
2006: 2nd in First Section (J. Berryman) (prom)
2005: 4th (S. Sykes)
2004: 6th (D. Williams)
2003: 8th (B. Hurdley)
2002: 10th (A. Culshaw)
2001: 10th (S. Lippeatt)
2000: 5th
1999: 9th
1998: 10th in Championship (rel)
1997: 7th
---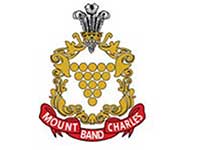 Mount Charles
Conductor: Andrew Duncan
4BR Ranking: 34

Last 14 Years:
2010: 4th (P. McCann)
2009: 4th (A. Duncan)
2008: Winners (A. Duncan)
2007: 2nd (A. Duncan)
2006: Winners (N. Childs)
2005: 4th (R. Newsome)
2004: Winners (N. Childs)
2003: 5th (J. Hinckley)
2002: 4th (B. Hurdley)
2001: 5th (B. Hurdley)
2000: 4th
1999: 8th
1998: 5th
1997: 5th
---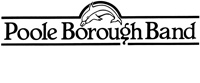 Poole Borough
Conductor: Phil Randell
4BR Ranking: Outside top 200

Last 14 Years:
2010: 9th (P. Randell)
2009: Winners of First Section (P. Randell) (prom)
2008: 9th in Championship Section (P. Randell) (rel)
2007: 11th (P. Randell)
2006: 6th in First Section (P. Randell) (prom)
2005: 5th (P. Randell)
2004: 3rd (P. Randell)
2003: 12th (P. Randell)
2002: 6th (P. Randell)
2001: 5th (A. Carcary)
2000: 11th
1999: 3rd
1998: 8th
1997: 8th
---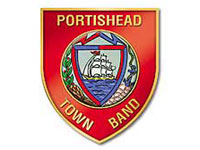 Portishead Town
Conductor: Ian Dickinson
4BR Ranking: Outside top 200

Last 14 Years:
2010: Winners of First Section (I. Dickinson) (prom)
2009: 4th (I. Dickinson)
2008: 7th (I. Dickinson)
2007: 2nd in Second Section (I. Holmes) (prom)
2006: 4th (I. Holmes)
2005: Winners of Third Section (R. Griffiths) (prom)
2004: 6th (R. Griffiths)
2003: 7th (D. Beckley)
2002: 17th (D. Hollister)
2001: 11th (D. Hollister)
2000: 2nd in Fourth Section (prom)
1999: 5th
1998: 8th
1997: 20th
---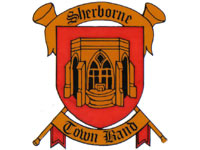 Sherborne Town
Conductor: Paul Cosh
4BR Ranking: 199

Last 14 Years:
2010: 7th (P. Cosh)
2009: 2nd in First Section (P. Cosh) (prom)
2008: 3rd (P. Cosh)
2007: 10th in Championship Section (P. Cosh) (rel)
2006: 11th (P. Cosh)
2005: 3rd in First Section (P. Cosh) (prom)
2004: 5th (P. Cosh)
2003: 5th (M. Portman)
2002: 12th (B. Buckley)
2001: 9th (G. Key)
2000: 9th
1999: 2nd in Second Section (prom)
1998: 6th
1997: 6th
---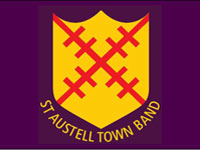 St. Austell
Conductor: Gareth Pritchard
4BR Ranking:

Last 14 Years:
2010: 3rd in First Section (G. Pritchard) (prom)
2009: 3rd (G. Pritchard)
2008: 7th in Championship Section (R. Newsome) (rel)
2007: 8th (D. Loukes)
2006: 8th (D. Loukes)
2005: 2nd (D. Loukes)
2004: 5th (D. Loukes)
2003: 7th (M. White)
2002: Winners of First Section (M. White) (prom)
2001: 8th in First Section (M. White)
2000: DNC (rel)
1999: 7th
1998: 9th
1997: 5th in First Section (prom)
---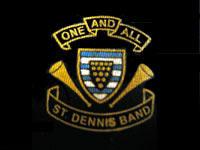 St. Dennis
Conductor: Darren Hawken
4BR Ranking: 93

Last 14 Years:
2010: 5th (P. Harper)
2009: 10th (B. Minear)
2008: 5th in First Section (B. Minear) (prom)
2007: 4th (B. Minear)
2006: Winners of Second Section (B. Minear) (prom)
2005: 4th (B. Minear)
2004: Winners of Third Section (B. Minear) (prom)
2003: 2nd (B. Minear)
2002: Winners of Fourth Section (B. Minear) (prom)
2001: 2nd (B. Minear)
2000: 11th
1999: DNC
1998: DNC
1997: DNC
1996: N/K
---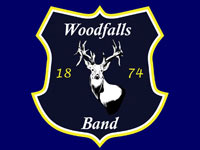 Woodfalls
Conductor: Dr. Nicholas Childs
4BR Ranking: 62

Last 14 Years:
2010: 3rd (N. Childs)
2009: 5th (N. Childs)
2008: 2nd (N. Childs)
2007: 3rd (N. Childs)
2006: 4th (G. Cutt)
2005: 6th (D. Barringer)
2004: 4th (S. Bastable)
2003: 4th (S. Bastable)
2002: Winners (G. Cutt)
2001: 3rd (P. Parkes)
2000: 3rd
1999: 5th
1998: Winners
1997: 6th
---
Past Qualifiers:

2010: Flowers, Camborne
2009: Camborne Town, Flowers
2008: Mount Charles, SWT Woodfalls
2007: PolySteel, Mount Charles
2006: Mount Charles, Camborne
2005: Bournemouth Concert Brass, St. Austell Town
2004: Mount Charles, Camborne
2003: Camborne Town, Flowers
2002: SWT Woodfalls, Camborne Town
2001: Camborne Town, Flowers
2000: Flowers, Bodmin
1999: Bodmin, Flowers
1998: SWT Woodfalls, Camborne
1997: Flowers, Bodmin
1996: Sun Life, SWT Woodfalls
1995: Sun Life, Flowers
1994: Flowers, Camborne, Sun Life*
1993: Sun Life, Camborne
1992: Sun Life, Bodmin
1991: Flowers Gloucester, Sun Life
1990: Camborne Town, Bodmin
1989: Sun Life, Camborne
*Pre Qualified
---
How West of England bands did in London:

2010: 13th, 18th
2009: 7th, 8th
2008: 16th, 20th
2007: 11th, 20th
2006: 9th, 13th
2005: 13th, 19th
2004: 7th, 9th
2003: 11th, 16th
2002: 18th, 19th
2001: 9th, 19th
2000: 15th, 16th
1999: 14th, 16th
1998: 9th, 16th
1997: 10th, 12th
1996: 9th, 15th
1995: 11th, 14th
1994: 4th, 11th, 17th
1993: 3rd, 18th
1992: 6th, 7th
1991: 11th, 13th
1990: 8th, 22nd
1989: 12th, 13th