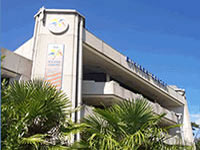 Saturday 12th March
Adjudicators: Ian Brownbill & Kevin Wadsworth
The Forum

Test Piece: Le Carnival Romain (Hector Berlioz arr F. Wright)

Draw: 12.00 noon
Commences: 15.00pm
---

2010 champions - Portishead Town

The West of England has not have produced a First Section National Champion yet, but you can't fault the efforts they have put in trying to break their duck since 1992.

Last year's qualifiers came 6th & 8th – not on the face of it the greatest of returns, but it is now six years in a row that at least one band has come back with a top six finish.

Getting closer

They are getting closer, with 11 of the last 12 bands to travel north (its always north for most qualifiers here) claiming a top 10 result – even if only two have managed a podium spot since the Millennium.

Highish hopes then for the two who will make the considerably shorter trip north to Cheltenham in September – with a few contenders considering that venue to be almost on home turf.

Stern test

What the 15 competitors will make of a very stern test in 'Le Carnival Romain' we will have to wait and see.

So far it has claimed more victims than can be found in the battle scenes of a Berlioz opera, but most have put up a brave fight before succumbing to its treacherous fast paced technicalities and challenging emotion fuelled lyricism.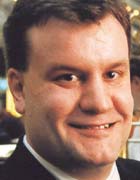 Plenty to ponder then for Ian Brownbill and Kevin Wadsworth (right) in the box – two men cut from a heroic adjudicating jib old Hector would admire from afar.

They will take some impressing.

Well matched field

It looks a well matched field on paper, with the one relegated and two promoted bands locking horns with the returnees from 2010.

Encouraging

Aldbourne who last won here in 2005 posted a highly encouraging 7th place at the Senior Trophy last May, and heads the list of runners and riders.

If they have built on that, another top six finish or better may beckon.

Bournemouth Concert Brass meanwhile will come to the contest brimming with confidence after building on their top ten result at the Senior Trophy and podium spot at Harrogate to post a top six finish at the recent Welsh Open against stern opposition.

They famously won here in 2004, and followed it up a year later by taking the top section title, so could history be about to start repeating itself?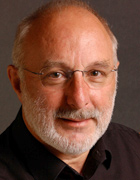 Upwardly mobile

Camborne B is on one heck of an upwardly mobile ascent – and now sits just one step away from a match up with their sister band in the top section if they can carry on the remarkable progress under Alan Pope.

The calendar omens may be in their favour after wins in the Fourth Section in 2007and the Third in 2009.

Any bets on a 2011 hat trick then?

Push

Chalford is likely to push any rival close if they repeat the form that saw them come 7th last year and 6th at the SWBBA contest at Torquay, whilst it would be foolish to underestimate Filton Concert Brass and their charismatic MD, Bryn James.

They were excellent value for their win in the Third Section last year and went on to come runner up at Harrogate.

They are a band very much on the up.

Double champs

The 1999 and 2007 champion Hyde returns looking to recover some of the lost ground of the past two years, especially if they can build on the podium finish at the Gloucester contest late last year, whilst Lanner & District last qualified for the finals back in 2004, but has put in solid returns over the past few years as well as posting a podium finish at the SWBBA contest.

Off pace

Lympstone South West Telecoms has fallen off the pace recently and will be looking to reverse the trend under Charlie Fleming's direction as they seek their first qualification place since 2006, whilst the experienced (and very busy) Melvin White leads Michelmersh Silver once again as they seek to carry on the solid progress they have made since gaining promotion in 2008.

Ocean Brass has struggled to make a real impression at this contest in the past two years so will be determined not to be drawn into a possible relegation battle under Jonathan Camps direction, whilst Otterbourne Brass will one of the bands they may have to beat after the 2010 Wessex Open winners struggled last year in coming 12th.

On the up

Promoted Shrewton is certainly on the up, and despite not managing to make a real mark at Harrogate where they came 16th, Michael Dunford has done some brilliant work in developing his band in recent seasons.

STORM Brass returns for a second year – although they have been quiet of late on the contesting front and there is no news of who is taking them, whilst Verwood Concert Brass will be led by the experienced Phil Bailey as they seek to push on from last year's fine 5th place finish.

Return to form

Yeovil Town completes the line up as they look to start to return to the form that saw them enjoy over a decade in the top section before falling through the trap door last year.

They last won here in 1998, so they know what it takes.
---
Who will win?

A difficult one to call but the likes of Bournemouth Concert, Camborne B and Aldbourne have been impressive of late and should be battling it out for those qualification places.

Behind them we opt for a group of strong contenders in Verwood Concert, Filton and Chalford with Yeovil as our dark horse.

4BR Prediction:

1. Bournemouth Concert Brass
2. Camborne B
3. Aldbourne
4. Verwood Concert Brass
5. Filton Concert Brass
6. Chalford

Dark Horse: Yeovil Town
---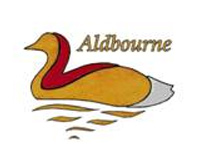 Aldbourne
Conductor: D. Johnson

Last 14 Years:
2010: 6th (D. Williams)
2009: 6th in Championship Section (M. White) (rel)
2008: 12th (M. White)
2007: 5th (C. King)
2006: 5th (S. Sykes)
2005: Winners of First Section (M. White) (prom)
2004: 4th (M. White)
2003: 7th (I. Holmes)
2002: 11th Championship (B. Grant) (rel)
2001: 7th (D. Williams)
2000: 5th
1999: 6th
1998: 2nd in First Section (prom)
1997: 4th
---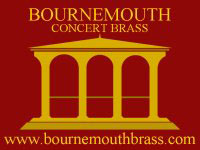 Bournemouth Concert Brass
Conductor: Capt. Dave Barringer

Last 14 Years:
2010: 2nd (N. Taken)
2009: 9th in Championship Section (J. Camps) (rel)
2008: 10th (P. Parkes)
2007: 6th (N. Taken)
2006: 6th (L. Vertommen)
2005: Winners (N. Taken)
2004: Winners First Section (N. Taken) (prom)
2003: 3rd (N. Taken)
2002: 5th in Championship (N. Taken) (rel)
2001: 10th (L. Adams)
2000: 7th
1999: 4th
1998: 6th
1997: 3rd
---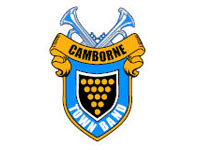 Camborne B
Conductor: Alan Pope

Last 14 Years:
2010: 4th (A. Pope)
2009: Winners of Second Section (A. Pope) (prom)
2008: 5th (A. Pope)
2007: Winners of Third Section (A. Pope) (prom)
2006: 5th (A. Pope)
2005: 5th (A. Pope)
2004: 14th (A. Pope)
2003: 3rd in Fourth Section (A. Pope) (prom)
2002: 7th (A. Pope)
2001: DNC
2000: DNC
1999: DNC
1998: DNC
1997: DNC
---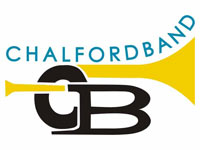 Chalford
Conductor: Steve Tubb

Last 14 Years:
2010: 7th (S. Tubb)
2009: 9th (S. Tubb)
2008: 8th (S. Tubb)
2007: 7th (S. Tubb)
2006: 7th (S. Tubb)
2005: 6th (S. Tubb)
2004: 7th (S. Tubb)
2003: 3rd in Second Section (S. Tubb) (prom)
2002: 4th (S. Tubb)
2001: 4th (S. Tubb)
2000: 15th
1999: 11th in First Section (rel)
1998: 14th
1997: 13th
---
Filton Concert Brass
Conductor: Bryn James

Last 14 Years:
2010: Winners of Second Section (B. James) (prom)
2009: 5th (B. James)
2008: 10th (B. James)
2007: 3rd (B. James)
2006: 8th (B. James)
2005: 10th (B. James)
2004: 5th (B. James)
2003: 3rd in Third Section (B. James) (prom)
2002: 8th (N. Seaman)
2001: 6th (B. James)
2000: 5th
1999: 6th
1998: 9th
1997: 4th
---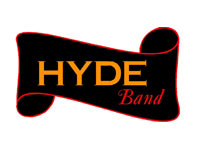 Hyde
Conductor: Ivan Hutchinson

Last 14 Years:
2010: 9th (I. Hutchinson)
2009: 5th (I. Hutchinson)
2008: 11th in Championship Section (P. Wise) (rel)
2007: Winners of First Section (J. Camps) (prom)
2006: 5th (J. Camps)
2005: 12th in Championship Section (P. Evans) (rel)
2004: 9th (P. Wise)
2003: 8th (P. Wise)
2002: 8th (J. Wise)
2001: 8th (J. Wise)
2000: 6th in First Section (prom)
1999: Winners
1998: 9th
1997: 7th
---
Lanner & District Silver
Conductor: Stuart Chappell

Last 14 Years:
2010: 8th (S. Chappell)
2009: 6th (C. Toghill)
2008: 12th (C. Toghill)
2007: DNC
2006: 9th in Championship Section (G. Toghill) (rel)
2005: 8th (S. Chappell)
2004: 2nd First Section (S. Chappell) (prom)
2003: Winners of Second Section (S. Chappell) (prom)
2002: 5th (S. Chappell)
2001: DNC
2000: 14th in First Section (rel)
1999: 13th
1998: 7th
1997: 11th
---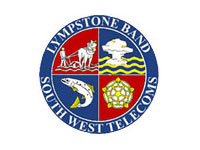 Lympstone South West Telecom
Conductor: Charles Fleming

Last 14 Years:
2010: 13th (C. Fleming)
2009: 8th (C. Fleming)
2008: 4th (C. Fleming)
2007: 9th (C. Fleming)
2006: 2nd in Second Section (C. Fleming) (prom)
2005: 5th (C. Fleming)
2004: 11th (C. Fleming)
2003: 2nd (C. Fleming)
2002: 6th (C. Fleming)
2001: 4th in Third Section (C. Fleming) (prom)
2000: Winners
1999: Winners of Fourth Section (prom)
1998: 3rd
1997: Winners of Fourth Section
---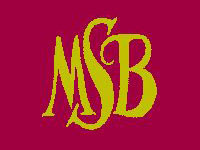 Michelmersh Silver
Conductor: Melvin White

Last 14 Years:
2010: 11th (M. White)
2009: 7th (M. White)
2008: 4th in Second Section (M. White) (prom)
2007: 6th (L. Buchart)
2006: 6th (M. White)
2005: 7th (D. Graham)
2004: 12th (S. Large)
2003: Winners of Third Section (B. Kelloway) (prom)
2002: Winners (B. Kelloway)
2001: 8th (D. Wilds)
2000: 9th
1999: 8th
1998: 5th
1997: 12th
---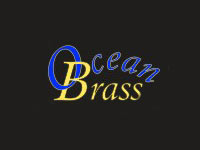 Ocean Brass
Conductor: Jonathan Camps

Last 14 Years:
2010: 14th (N. Grace)
2009: 12th (N. Grace)
2008: 6th (N. Grace)
2007: Winners of Second Section (N. Grace) (prom)
2006: 5th (N. Grace)
2005: 9th in First Section (N. Grace) (rel)
2004: 10th (L. Rich)
2003: 13th (D. Muir)
2002: 2nd (L. Rich)
2001: 13th (L. Rich)
2000: Winners of Second Section (prom)
1999: 7th
1998: N/K
1997: DNC
---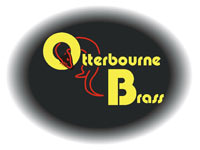 Otterbourne Brass
Conductor: Dr C. Davis OBE

Last 14 Years:
2010: 12th (Lt Col. C. Davis)
2009: 10th (Lt Col. C. Davis)
2008: 2nd (Lt Col. C. Davis)
2007: 6th (Lt Col. C. Davis)
2006: 9th (Lt Col. C. Davis)
2005: 8th (Lt Col. C. Davis)
2004: Winners of Second Section (Lt. Col. C. Davis) (prom)
2003: 4th (Lt. Col. C. Davis)
2002: 8th (Lt. Col. C. Davis)
2001: 9th (L. Sale)
2000: 2nd in Third Section (prom)
1999: 3rd
1998: 7th
1997: DNC
---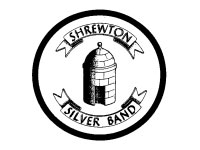 Shrewton Silver
Conductor: Michael Dunford

Last 14 Years:
2010: 2nd in Second Section (M. Dunford) (prom)
2009: 3rd (S. Lippeatt)
2008: 2nd (M. Dunford)
2007: 11th (M. Dunford)
2006: 7th (M. Dunford)
2005: 2nd in Third Section (M. Dunford) (prom)
2004: 3rd (M. Dunford)
2003: 12th (M. Dunford)
2002: 6th in Fourth Section (M. Dunford) (prom)
2001: 7th (M. Dunford)
2000: 4th
1999: 25th
1998: 18th
1997: DNC
---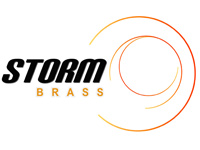 STORM Brass
Conductor:

Last 14 Years:
2010: 10th (A. Jones)
---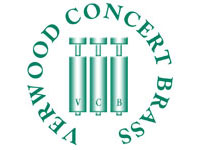 Verwood Concert Brass
Conductor: Philip Bailey

Last 14 Years:
2010: 5th (D. Johnson)
2009: 2nd in Second Section (D. Johnson) (prom)
2008: Winners of Third Section (D. Johnson) (prom)
2007: 4th (D. Johnson)
2006: Winners of Fourth Section (D. Marshall) (prom)
2005: Winners (P. Norley)
2004: 11th (P. Norley)
2003: DNC
2002: DNC (rel)
2001: 18th
2000: N/K in Third Section (rel)
1999: 16th
1998: 18th
1997: 11th
---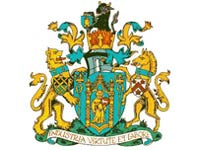 Yeovil Town
Conductor: Nigel Seaman

Last 14 Years:
2010: 10th in Championship Section (K. Robbins) (rel)
2009: 7th (D. Barringer)
2008: 8th (D. Barringer)
2007: 7th (D. Barringer)
2006: 7th (D. Barringer)
2005: 10th (I. McElligott)
2004: 3rd (I. McElligott)
2003: 3rd (I. McElligott)
2002: 6th (P. Bailey)
2001: 4th (P. Bailey)
2000: 2nd in First Section (prom)
1999: 10th
1998: Winners of First Section
1997: Winners of Second Section (prom)
---
Past Qualifiers:

2010: Portishead Town, Bournemouth Concert
2009: Poole Borough, Sherborne Town
2008: Helston Town, Otterbourne Brass
2007: Hyde, Woodfalls Concert Brass
2006: Helston Town, Lydbrook
2005: Aldbourne, Cinderford
2004: Bournemouth Concert, Lanner and District
2003: City of Bristol, Test Valley Brass
2002: St. Austell, Ocean Brass
2001: Thornbury, Cinderford Swanbrook
2000: Thornbury, Yeovil Town
1999: Hyde, Forest of Dean
1998: Yeovil Town, Aldbourne
1997: Lydmet Lydney, Cinderford Swanbrook
1996: St. Austell, N/K
1995: Swindon Pegasus, Lydbrook
---
West of England bands at the Finals:

2010: 6th, 8th
2009: 6th, 7th
2008: 4th, 8th
2007: 6th, 8th
2006: 5th, 7th
2005: 4th, 16th
2004: 9th, 14th
2003: 11th, 12th
2002: 3rd, 7th
2001: 11th, 13th
2000: 3rd, 4th
1999: 12th, 15th
1998: 3rd, 5th