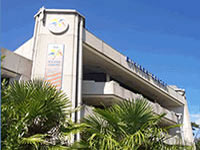 Sunday 13th March
Adjudicators: Ian Brownbill & David Lancaster
The Forum

Test Piece: Resurgam (Eric Ball)

Draw: 8.45am
Commences: 10.00am
---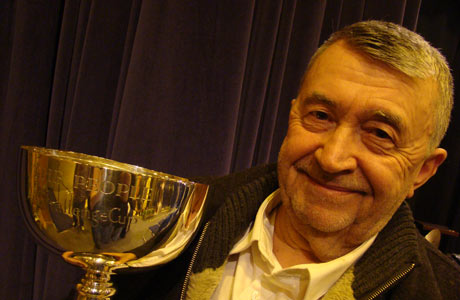 2010 champions - Filton Concert Brass

The Second Section should provide a tasty starter to Sunday, as 14 bands battle it out to try and catch the ears of Ian Brownbill and David Lancaster (right) and book their place at Cheltenham.

Ill suited

Whether or not they are able to do that by providing a performance to remember of Eric Ball's masterpiece, 'Resurgam' is another matter – as so far it has shown itself ill suited to the actuality of Second Section banding in Scotland, the North West and Yorkshire.

What looks fairly mild and straight forward on the yellow edged pages of the score has proven to be almost toxic in its ability to burn through the musical hopes of bands up and down the country.

High standard

The standard at this level in the West of England has been high for some time, as was shown once more at Harrogate where the two qualifiers did themselves proud in coming runner up and 8th respectively.

The Area has produced two winners since the turn of the Millennium and seven top six results, including two podium finishers in the last two years.

Whoever gets the nod – and however they do it, will travel to the finals with a fair degree of confidence.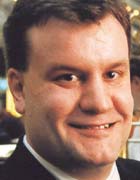 Good news

There is good news this year in that two bands return to the contest following absences – Bodmin and Soundhouse, with two promoted bands up from the Third Section in Bath Spa and Bugle.

There is no band joining them through relegation from the First though.

Top down...

From the top then…

Bath Spa gained promotion on the back of what was a solid if unspectacular 7th place in the Third Section.

They last qualified for the finals in 2008 and under the baton of the experienced David Hayward they will be confident of making a return after their win at the Wessex contest.

Great name

It's great to see the return of one of the most famous Cornish banding names, Bodmin Town, who won the Championship Section in 1999.

It's their first time back since 2008 and they have done so after a successful recruitment drive under the baton of conductor Garry Lannie.

Welshman Rhodri Griffiths leads the assault of 2008 winners Bristol East & Kingswood, as they seek to return to the finals after two years of midfield finishes, whilst John Winterflood brings a highly charged and confident Brunel Brass to the contest.

Success has come quickly for them ever since winning the Fourth Section in 2008 and Third in 2009.

They will be one of the favourites to make it a hat trick of Area titles if they have built on last year's 5th place.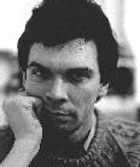 Confident

Another confident band is sure to be Bugle Silver after they won the SWBBA Torquay contest in Torquay.

Despite only coming 8th in the Third Section to gain promotion they are a band on the up.

Cinderford last qualified in 2005, so a return to the finals is overdue for an improving band, whilst City of Bristol has hit a nice vein of form of late under the baton of Ceri Thomas.

6th last year, they came 2nd at the GBBA contest and won the Gloucester event, as well as coming 3rd at the SWBBA contest.

Better ways

Forest of Dean has been starting to return to better ways since their relegation in 2007 and gained a podium finish to go with their encouraging 4th place last year, whist Pendennis Brass Falmouth won the Fourth Section in 2007 and has been making solid progress since – with a 5th place finish at the SWBBA contest.

Phoenix Brass is due a good result after falling away a little in the past couple of seasons, and with a runner up spot at the SWBBA contest, hopes should be high, whilst its good to see Soundhouse Brass back after a year's absence.

Just struggled

St Pinnock has just struggled of late and won't want to be drawn into a relegation battle.

They came 6th at the SWBBA event so there is promise there, whilst Swindon Pegasus Brass was relegated from the First Section in 2009, but showed that they are ready for a speedy return after claming a podium finish last year and a runner up spot at the Wessex contest.

Promoted

That just leaves Wotton-under-Edge & District who was promoted in 2008 after an eight-year stay in the Third Section.

They will hope to build on a confident performance at the SWBBA event where they came 4th.
---
Who will win?

Another hard one to call, but given the form guide we are going to opt for a battle between Brunel Brass, who have impressed us each time we have heard them over the past few years, and City of Bristol for the top honours.

Just behind them and waiting for any sort of slip up we think it could well be Forest of Dean, Bodmin, Bugle and Swindon Pegasus for the top six places, with our dark horse of Cinderford.

4BR Prediction:

1. Brunel Brass
2. City of Bristol
3. Forest of Dean
4. Bodmin
5. Bugle
6. Swindon Pegasus

Dark Horses: Cinderford
---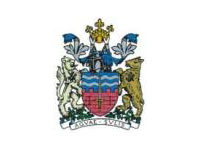 Bath Spa
Conductor: Dave Hayward

Last 14 Years:
2010: 7th in Third Section (D. Hayward) (prom)
2009: 8th (D. Hayward)
2008: 2nd (D. Hayward)
2007: 13th (D. Walker)
2006: 9th in Second Section (D. Baker) (rel)
2005: 14th (J. Tanaka)
2004: 10th (D. Walker)
2003: 9th (A. Whiteaker)
2002: 12th (D. Walker)
2001: 8th (D. Beckley)
2000: 3rd
1999: 6th
1998: 14th
1997: 12th
---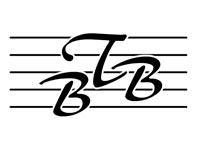 Bodmin Town
Conductor: H. Williams

Last 14 Years:
2010: DNC
2009: DNC
2008: 9th (H. Williams) (rel)
2007: 8th (S. Sykes)
2006: 10th in Championship Section (K. MacKenzie (rel)
2005: 7th (K. MacKenzie)
2004: 11th (J. Berryman)
2003: 6th (R. Gray)
2002: 7th (R. Gray)
2001: 6th (S. Sykes)
2000: 2nd
1999: Winners
1998: 3rd
1997: 2nd
1996: N/K
---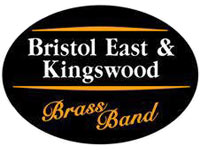 Bristol East & Kingswood
Conductor: R. Griffiths

Last 14 Years:
2010: 9th (D. Jones)
2009: 9th (J. Griffin)
2008: Winners (R. Curran)
2007: 8th (R. Curran)
2006: 12th (B. Pope)
2005: 8th (B. Pope)
2004: 5th in Third Section (J. Griffin) (prom)
2003: 4th (J. Griffin)
2002: 6th
2001: 13th
2000: 18th in Second Section (rel)
1999: 14th
1998: 13th
1997: 4th in Third Section (prom)
---
Brunel Brass
Conductor: John Winterflood

Last 14 Years:
2010: 5th (J. Winterflood)
2009: Winners of Third Section (J. Winterflood) (prom)
2008: Winners of Fourth Section (J. Winterflood) (prom)
2007: 5th (J. Winterflood)
---
Bugle Silver
Conductor: J. Willcock

Last 14 Years:
2010: 8th in Third Section (D. Pope) (prom)
2009: 2nd (D. Pope)
2008: 6th (D. Pope)
2007: 9th (D. Pope)
2006: 6th (D. Pope)
2005: 12th (D. Pope)
2004: 15th in Second Section (D. Pope) (rel)
2003: 12th (D. Pope)
2002: 14th (D. Pope)
2001: 6th (S. Manley)
2000: 9th
1999: 13th
1998: 8th
1997: 9th
---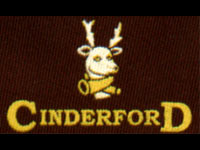 Cinderford
Conductor: Nigel Seaman

Last 14 Years:
2010: 7th (N. Seaman)
2009: 10th (D. Lea)
2008: 14th in First Section (L. Baglin) (rel)
2007: 11th (D. Lea)
2006: 8th (D. Lea)
2005: 2nd (D. Lea)
2004: 11th (W. Jarrett)
2003: 9th in Championship Section (W. Jarrett) (rel)
2002: 10th ((L. Baglin)
2001: 2nd in First Section (L. Baglin) (prom)
2000: 8th in Championship Section (rel)
1999: 9th
1998: 3rd in First Section (prom)
1997: 2nd
---
City of Bristol
Conductor: Ceri Thomas

Last 14 Years:
2010: 6th (C. Thoams)
2009: 6th (C. Thomas)
2008: 11th in First Section (I. Holmes) (rel)
2007: DNC
2006: Withdrew (rel)
2005: 9th (A. Jones)
2004: 7th (A. Jones)
2003: Winners of First Section (B. James) (prom)
2002: 7th (B. James)
2001: 2nd in Second Section (B. James) (prom)
2000: 5th
1999: 8th
1998: 15th
1997: 5th in Third Section (prom)
---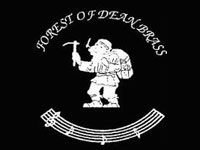 Forest of Dean Brass
Conductor: M. Ford

Last 14 Years:
2010: 4th (J. Smith)
2009: 11th (J. Gwynne)
2008: 6th (J. Gwynne)
2007: 10th in First Section (J. Gwynne) (rel)
2006: 13th (J. Gwynne)
2005: 6th in Second Section (J. Gwynne) (prom)
2004: 2nd (J. Gwynne)
2003: 11th in First Section (J. Gwynne) (rel)
2002: 15th (J. Gwynne)
2001: 11th in Championship (C. Hogg) (rel)
2000: 10th
1999: 2nd in First Section (prom)
1998: 4th
1997: 2nd in Second Section (prom)
---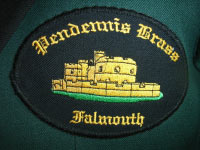 Pendennis Brass (Falmouth)
Conductor: Steve Thomas

Last 14 Years:
2010: 13th (S. Thomas)
2009: 4th in Third Section (S. Thomas) (prom)
2008: 3rd (S. Thomas)
2007: Winners of Fourth Section (S. Thomas) (prom)
2006: 5th (C.J. Cottrell)
2005: 13th in Third Section (C. Cottrell) (rel)
2004: 18th (G. Thomas)
2003: 9th (G. Thomas)
2002: 3rd in Fourth Section (G. Thomas) (prom)
2001: 3rd (K. Anderson)
2000: 16th in Third Section (rel)
1999: 16th
1998: 10th
1997: 18th
---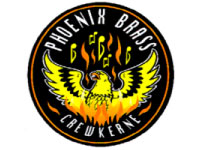 Phoenix Brass (Crewkerne)
Conductor: D. Hatton

Last 14 Years:
2010: 11th (P. Slator)
2009: 7th (P. Slator)
2008: 7th (P. Slator)
2007: 4th (P. Slator)
2006: 13th (K. Darby)
2005: 11th (M. Knapton)
2004: 6th (M. Knapton)
2003: 8th (M. Knapton)
2002: 7th (G. Greenstock)
2001: 7th (G. Greenstock)
2000: 6th
1999: Winners of Third Section (prom)
1998: Winners of Third Section
1997: 2nd in Fourth Section (prom)
---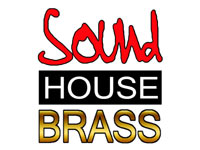 Soundhouse Brass
Conductor: Simon Badge

Last 14 Years:
2010: DNC
2009: 13th (G. Pumford)
2008: 3rd in Second Section (G. Pumford) (prom)
2007: 5th (M. Faro)
2006: 3rd (D. Stephens)
2005: 9th (D. Stephens)
2004: 8th (D. Stephens)
2003: 6th (D. Stephens)
2002: 2nd in Third Section (D. Stephens) (prom)
2001: 7th (L. Hodgkiss)
2000: 6th
1999: 11th
1998: 8th
1997: 13th
---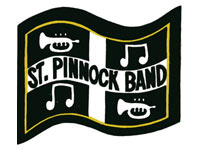 St. Pinnock
Conductor: Chris Spreadbury

Last 14 Years:
2010: 10th (C. Spreadbury)
2009: 8th (J. Willcock)
2008: 11th (S. White)
2007: 5th (S. Dobson)
2006: Winners of Third Section (P. Minear)
2005: 11th (P. Minear)
2004: 9th (P. Minear)
2003: 15th in Second Section (W. Harris) (rel)
2002: 9th (M. Medin)
2001: 10th (J. Whitehead)
2000: 11th
1999: 4th in Third Section (prom)
1998: 2nd
1997: 8th
1996: N/K
---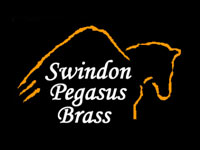 Swindon Pegasus Brass
Conductor: Mike Lock

Last 14 Years:
2010: 3rd (M. Lock)
2009: 11th in First Section (P. Uzzell) (rel)
2008: 13th (S. Armstrong-Watkins)
2007: 12th (S. Armstrong-Watkins)
2006: 4th (J. Winterflood)
2005: 10th (J. Winterflood)
2004: 9th (J. Winterflood)
2003: 4th (J. Winterflood)
2002: 5th (J. Winterflood)
2001: 9th in Championship Section (J. Winterflood) (rel)
2000: 9th
1999: 4th in First Section (prom)
1998: 6th
1997: 3rd
---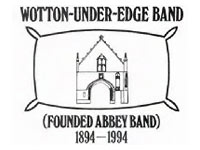 Wotton & District Silver
Conductor: Dennis Grant

Last 14 Years:
2010: 12th (D. Grant)
2009: 3rd in Third Section (D. Grant) (prom)
2008: 9th (D. Grant)
2007: 2nd (D. Grant)
2006: 13th (D. Grant)
2005: 8th (D. Grant)
2004: 11th (R. Carr)
2003: 11th (R. Griffiths)
2002: 13th (D. Thomas)
2001: 13th in Second Section (P. Cowford) (rel)
2000: 11th
1999: 15th
1998: 6th in Third Section (prom)
1997: 6th
---
Past Qualifiers:

2010: Filton Concert Brass, Shrewton Silver
2009: Camborne B, Verwood Concert Brass
2008: Bristol East & Kingswood, Shrewton Silver
2007: Ocean Brass, Portishead Town
2006: St. Dennis, Lympstone South West Telecom
2005: St. Keverne, Woodfalls Concert Brass
2004: Otterbourne, Forest of Dean
2003: Lanner and District, Lympstone South West Telecom
2002: Torbay Brass, Bendix Kingswood
2001: Bendix Kingswood, City of Bristol Brass
2000: Ocean Brass, Test Valley Brass
1999: Solent Concert, Sherborne Town
1998: Redruth Town, St. Keverne
1997: Yeovil Town, Forest of Dean
1996: Forest of Dean, N/K
1995: Hyde, Lanner and District
---
West of England bands at the Finals:

2010: 2nd, 16th
2009: 3rd, 9th
2008: 8th, 13th
2007: 7th, 10th
2006: 1st, 14th
2005: 1st, 3rd
2004: 13th, 14th
2003: 3rd, 15th
2002: 9th, 15th
2001: 2nd, 12th
2000: 7th, 11th
1999: 8th, 15th
1998: 8th, 17th