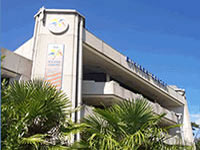 Saturday 12th March
Adjudicators: Ian Brownbill & Kevin Wadsworth
The Forum

Test Piece: A Little Light Music (Philip Wilby)

Draw: 8.45am
Commences: 10.00am
---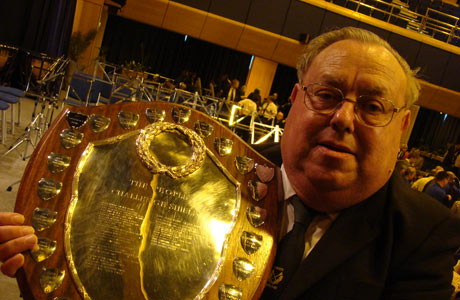 2010 champions - Sidmouth Town

There is real strength in depth at this level in the West of England – as can be seen by the results qualifying bands have gained at the National Finals since the turn of the Millennium.

Although there is only one band that has come away with the National title itself in 2009 (Brunel Brass), the region has produced 3 consecutive podium finishers, and no less than 11 top six bands since 2000.

Last year's qualifiers came 3rd and 14th respectively.

Look forward to

Plenty to look forward to then with this year's well matched field of 12 contenders, although it is a pity to report that one of the non starters is St Breward, who won the Fourth Section National title in such wonderful fashion in 2009.

It's hoped that both they and South Molton return for 2012.

Philip Wilby's 'A Little Light Music' has a bit of a deceiving title – it's certainly light and cultured, but by heck it's proving to be as hard as the crust on a Cornish tin miner's pasty.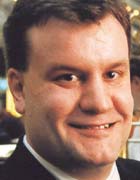 Taste of Wales

What these bands will make of the little taste of Wales we will have to wait and see, but they do have an appreciation of all things Celtic down these parts (and they enjoy their ice cream too) so we could be in for some terrific playing.

Ian Brownbill and Kevin Wadsworth (right) are in the box – and two men who know what they like when they hear it.

They are not easily impressed by bluff and flather.

9 returnees

The field is made of 9 returnees, with two promoted bands from the Fourth Section and one relegated from the Third.

Bream Silver heads the alphabetical entry list under the direction of the talented Huw Cole.

They were runner up last year and were unfortunate only to come 14th at Harrogate after delivering a very purposeful account of themselves that perhaps deserved a top six finish.

They are an improving band and should fancy their chances of a return to the finals once more.

On the up

Corsham meanwhile is also a band on the up – improving six places in the results table last year and picking up a podium finish at the Wessex contest.

Denmead Brass under Estelle Flood is also a solid ensemble and although coming 9th last year, has posted three top six finishes in the past four years.

Downton will be looking to take another step up the sectional ladder after gaining promotion last year and delivering a fine account of themselves at Harrogate in the Fourth Section finals, where they came 5th.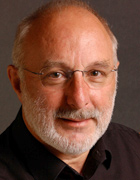 Confidence

Gillingham Imperial Silver won the Wessex Second Section contest and last qualified in 2006, so they should come with confidence despite their relegation from the Second Section, whilst Pillowell Silver last made it to the finals in 2004, but made a huge leap up the results table last year when they came 4th.

They could be a band to watch out for.

Last year's champion Sidmouth were excellent value for their victory under Adrian Harvey's direction and went on to produce a top class performance at Harrogate where they came 3rd.

More of that and they could well be celebrating again.

Fell away

St Stythians fell away last year to come 13th, but will surely be boosted by the form they showed in coming runner up at the SWBBA contest, whilst there is sure to be great support for the youngsters of Test Valley Brass.

They took the Fourth Section title last year in thrilling fashion and went on to produce a solid showing at the finals in Harrogate.

A year on they are looking to return once more – and they could be something of a dark horse.

Optimist

Nigel Morgan is one of life's great musical optimists, and his excellent work at Tewkesbury is paying dividends slowly but surely. 8th place at Butlins was a fine effort and should give them a boost of confidence as they look to claim a possible top six finish.

Weston Brass has now claimed two top six finishes in the past two years and will look to make it three in row, whilst Weymouth Concert Brass came 14th on debut last year, but has shown good form of late in claiming a podium finish at the Wessex contest and coming 4th at the SWBBA event.
---
Who will win?

There are a batch of quality bands here that could win and win well, and the MDs don't try to do anything silly with a piece that is hard enough as it is.

That's why we have opted for Sidmouth to be followed to Cheltenham by Bream once more. They are two good bands with two talented young conductors.

Right on their tail though should be the likes of Gillingham Imperial, Corsham, Weston Brass and Tewkesbury, whilst our dark horses are Test Valley Brass.

4BR Prediction:

1. Sidmouth Town
2. Bream Silver
3. Gillingham Imperial Silver
4. Corsham
5. Weston Brass
6. Tewkesbury

Dark Horse: Test Valley Brass
---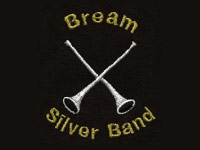 Bream Silver
Conductor: Huw Cole

Last 14 Years:
2010: 2nd (H. Cole)
2009: 11th (H. Cole)
2008: 4th in Fourth Section (H. Cole) (prom)
2007: 3rd (H. Cole)
2006: 4th (H. Cole)
2005: 14th (H. Cole)
2004: 15th in Third Section (H. Cole) (rel)
2003: 13th (N. Howard)
2002: 10th (N. Howard)
2001: Winners of Third Section (N. Howard)
2000: 13th
1999: 5th
1998: 12th
1997: 4th in Fourth Section (prom)
---
Corsham
Conductor:

Last 14 Years:
2010: 6th (M. Perry)
2009: 12th (D. Barringer)
2008: 8th (M. Perry)
2007: 3rd (M. Perry)
2006: 10th (N/K)
2005: 15th in Second Section (M. Fricker) (rel)
2004: 7th (M. Clark)
2003: 13th (E. Haines)
2002: 13th (M. Knapton)
2001: 5th (M. Knapton)
2000: 8th
1999: 16th
1998: 7th
1997: 14th
---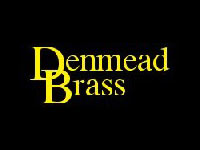 Denmead Brass
Conductor: Estelle Flood

Last 14 Years:
2010: 9th (E. Flood)
2009: 5th (E. Flood)
2008: 5th (J. Hill)
2007: 7th (J. Hill)
2006: 7th (J. Hill)
2005: 6th (J. Hill)
---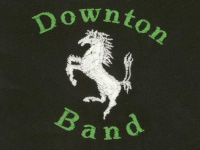 Downton
Conductor: Roland Wright

Last 14 Years:
2010: 3rd in Fourth Section (R. Wright) (prom)
2009: 2nd (R. Wright)
2008: 11th (R. Wright)
2007: 10th in Third Section (R. Wright) (rel)
2006: 12th (R. Wright)
2005: 10th (R. Wright)
2004: 6th in Fourth Section (R. Wright) (prom)
2003: 2nd (R. Wright)
2002: 11th
2001: 21st
2000: 20th
1999: 18th
1998: DNC
1997: DNC
---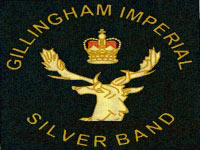 Gillingham Imperial Silver
Conductor: P. Williams

Last 14 Years:
2010: 14th in Second Section (A. MacRae) (rel)
2009: 12th (A. MacRae)
2008: 8th (A. MacRae)
2007: 7th (A. McRae)
2006: 2nd in Third Section (E. Haines) (prom)
2005: 4th (E. Haines)
2004: 7th (E. Haines)
2003: DNC (rel)
2002: 3rd in Second Section (G. Lewis)
2001: 15th (F. Tranter)
2000: 10th
1999: 10th
1998: 16th in First Section (rel)
1997: 15th
---
Pillowell Silver
Conductor: I. Whitburn

Last 14 Years:
2010: 4th (S. Ruck)
2009: 10th (S. Ruck)
2008: 7th (P. Uzzell)
2007: 11th (R. Griffiths)
2006: 9th (J. Glynn)
2005: 5th in Fourth Section (C. Lewis) (prom)
2004: Winners of Fourth Section (C. Lewis)
2003: 9th (B. Howard)
2002: 16th (C. Lewis)
2001: DNC
2000: 7th in Third Section (rel)
1999: DNC
1998: 17th in Second Section (rel)
1997: 11th
---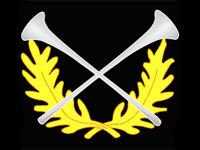 Sidmouth Town
Conductor: Adrian Harvey

Last 14 Years:
2010: Winners (A. Harvey)
2009: 9th (A. Harvey)
2008: 12th (A. Harvey)
2007: 4th in Fourth Section (A. Harvey) (prom)
2006: 2nd (A. Harvey)
2005: 10th (A. Harvey)
2004: 12th (A. Harvey)
2003: 7th (A. Harvey)
2002: 5th (A. Harvey)
2001: 13th (A. Harvey)
2000: 16th
1999: 15th
1998: DNC
1997: 20th in Third Section (rel)
---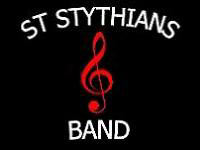 St. Stythians
Conductor: James Burns

Last 14 Years:
2010: 13th (J. Burns)
2009: 7th (J. Burns)
2008: 10th (D. Johnston)
2007: 14th in Second Section (D. Johnston) (rel)
2006: 10th (D. Johnston)
2005: 13th (D. Johnston)
2004: 4th in Third Section (D. Johnston) (prom)
2003: 6th (D. Johnston)
2002: 5th (D. Johnston)
2001: 16th in Second Section (D. Johnston) (rel)
2000: 16th
1999: 11th
1998: 5th
1997: 17th
---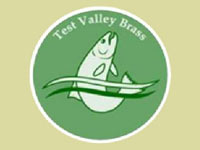 Test Valley Brass
Conductor: Steve Dunster

Last 14 Years:
2010: Winners of Fourth Section (S. Large) (prom)
2009: 3rd (S. Large)
2008: DNC (rel)
2007: DNC (rel)
2006: DNC (rel)
2005: 11th in Championship (J. Williams)
2004: 8th (I. Holmes)
2003: 2nd in First Section (S. Large) (prom)
2002: 3rd (S. Large)
2001: 3rd in Second Section (S. Large) (prom)
2000: 2nd (S. Large)
1999: 2nd in Third Section (S. Large) (prom)
1998: Winners of Fourth Section (S. Large) (prom)
---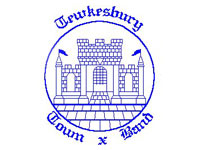 Tewkesbury Town
Conductor: Nigel Morgan

Last 14 Years:
2010: 12th (N. Morgan)
2009: 4th in Fourth Section (N. Morgan) (prom)
2008: 8th (N. Morgan)
2007: 8th (N. Morgan)
2006: 10th (N. Morgan)
2005: 12th (N. Morgan)
2004: 13th in Third Section (N. Morgan) (rel)
2003: 10th (N. Morgan)
2002: 15th (N. Morgan)
2001: 4th in Fourth Section (N. Morgan) (prom)
2000: 6th
1999: 3rd
1998: 15th
1997: DNC
---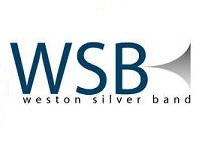 Weston Brass
Conductor: Anthony Osborne

Last 14 Years:
2010: 5th (A. Osborne)
2009: 6th (A. Osborne)
2008: 11th (J. Bryant)
2007: 12th (P. Nutt)
2006: 11th in Second Section (P. Nutt) (rel)
2005: 12th (P. Nutt)
2004: 9th (P. Nutt)
2003: 7th (D. Tilling)
2002: 14th in First Section (D. Tilling) (rel)
2001: 14th (D. Tilling)
2000: 3rd
1999: 7th in Second Section (prom)
1998: 3rd
1997: 5th
---
Weymouth Concert Brass
Conductor: Adam Glynn

Last 14 Years:
2010: 14th (A. Glynn)
2009: 6th in Fourth Section (A. Glynn) (prom)
2008: 6th (A. Glynn)
2007: 9th (A. Glynn)
2006: 13th (A. Davies)
2005: DNC
2004: 5th (A. Davies)
2003: 16th (P. George)
2002: 13th
2001: DNC
2000: DNC
1999: DNC
1998: DNC
1997: DNC
---
Past Qualifiers:

2010: Sidmouth Town, Bream Silver
2009: Brunel Brass, Bugle Silver
2008: Verwood Concert Brass, Bath Spa
2007: Camborne B, Wooton & District Silver
2006: St. Pinnock, Gillingham Imperial Silver
2005: Portishead Town, Shrewton Silver
2004: St. Dennis, Hayle Town, Shrewton Silver
2003: Michelmersh Silver, St. Dennis, Filton Concert Brass
2002: Michelmersh Silver, RBL Crownhill (Plymouth)
2001: Bream Silver, Helston Town
2000: Lympstone SW Telecoms, City of Winchester
1999: Phoenix Brass (Crewkerne), Test Valley Brass
1998: Phoenix Brass (Crewkerne), St. Pinnock, Launceston Town
1997: St. Keverne, Cosham Concert
1996: Yeovil Town, N/K
1995: Stoke sub Hamdon, Corsham
---
West of England bands at the Finals:

2010: 3rd, 14th
2009: 1st, 8th
2008: 2nd, 9th
2007: 4th, 13th
2006: 13th, 14th
2005: 3rd, 12th
2004: 2nd, 14th, 17th
2003: 4th, 10th, 15th
2002: 6th, 17th
2001: 5th, 6th
2000: 3rd, 10th
1999: 1st, 9th
1998: 6th, 15th