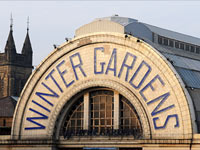 Sunday 27th February
Opera House
Adjudicator: John Berryman

Test Piece: Paganini Variations (Philip Wilby)

Draw: 1.45pm
Commences: After Third Section results
---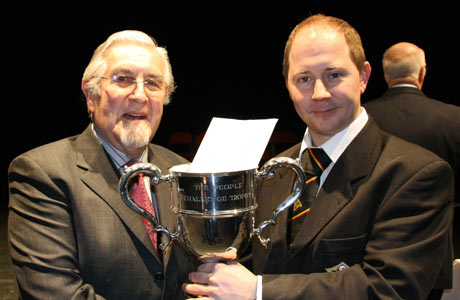 2010 Champion - Foden's

Can the Foden's North West Area hegemony be ended in 2011?
Tasty

A tasty line up of 11 bands takes to the stage at the revamped Opera House (no Wire Brass following their non competitive decision) to see who can master the trials and tribulations of Philip Wilby's 'Paganini Variations' and book a place at the Royal Albert Hall in October.
Foden's though will be just sweating a little more than usual, as despite being unbeaten here since 2005, they failed to claim one of the automatic qualification places at Kensington, which was taken by a revitalised Fairey (Geneva).
There are two qualification places up for grabs then (it was nearly three thanks to Leyland putting in their best performance for while), and with some decent form being shown from other contenders, there is a whiff of a possible upset or two in the air.
Hard glances

There will be more than a few hard glances being cast in the direction of John Berryman (right) this year as the Virtuosi GUS MD has the unenviable task of being the sole arbiter of the contesting fates.
Reigning champion

The reigning champion has left nothing to chance, and after a rather uneven 2010 season have made a clear statement of intent with the decision to bring in Allan Withington to lead them.
Their former principal cornet player is one of the very best around and may relish the chance to claim his first North West Area title.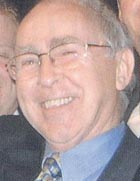 Long decade

Fairey (Geneva) has endured a long decade waiting to try and claim a 14th Area title – their last win coming back in 2001 under the baton of Howard Snell.
They have come close since – but this will undoubtedly be their best opportunity to close the gap on 17 wins of Foden's, having beaten their rivals on their last three battles at the British Open, London and Brass in Concert.
Finding stride

Leyland meanwhile will be hoping to claim their first title since 2005, and after a low key start to their partnership have found their stride under the baton of Philip Harper.
A fine showing at London was followed by a high class effort at Brass in Concert, and with the band now on a solid organisational footing things could about to take off on the contest stage too.
Neutral punters

Most neutral punters would put their money on one of these three bands walking down the new atrium at the Winter Gardens with the People's Challenge Trophy tucked under their arm, but a surprise victory is long overdue.
Wingates was the last band to break up the heavyweight domination back in 1995, when they won under the direction of John Hudson, and there is now a real air of confidence about the Westhoughton outfit.
Alan Morrison once again takes the helm at a band on the up and there is a feeling that although a seventh Area title may just beyond their reach, a return to London for the first time since 2004 certainly isn't.
Impressive

Another band looking for an Albert Hall return is Pemberton Old Wigan DW under Mark Bentham, who despite a poor return at Pontins late last season, rallied impressively with a fine podium finish at the Scottish Open and a solid victory at the recent Brass at the Guild Hall contest.
They are sure to be well prepared as they seek a second qualification spot in three years.
The battle for a top six place is likely to be equally hard fought, and it could well be led by Blackburn & Darwen, who despite an uneven Butlins performance earlier this year did show good form at Pontins.
Co-ops

Co-operative Milnrow meanwhile has been a consistent contender over the past few years and should be confident of a third top six finish in four years, whilst the dark horse on this occasion may well be Ashton under Lyne, who came 5th last year and put in a solid showing at Pontins too.
Co-operative Crewe under Jef Sparkes will be looking to reverse a trend that has seen them just drop off the pace in the last couple of years, whilst VBS Poynton will be looking to make a mark on their return to the top level for the first time since 2007 under the talented Kevin Gibbs.
Silk Brass Macclesfield meanwhile will be looking to do the same on their debut. It's a wonderful achievement, as just two years ago the band was playing in the Second Section.

They should be well prepared for the job in hand under the baton of the experienced Paul Andrews.
---
Who will win?

Fairey (Geneva)'s time may have arrived, and with an inspired Russell Gray at the helm the title could well be heading back to Stockport for the first time since 2001.
However, Foden's were equally inspired at the RNCM a few weeks back too, so we think they may just repel their old rivals once again.
Leyland should be snatching at their coat tails under Philip Harper, whilst Wingates and Pemberton won't be too far behind either. Co-operative Milnrow should claim the final top six place, with our dark horse of Ashton perhaps waiting to produce a bit of a shock themselves.
4BR Prediction:

1. Fodens
2. Fairey (Geneva)*
3. Leyland
4. Wingates
5. Pemberton Old DW
6. Co-operative Milnrow
Dark Horse: Ashton under Lyne
*Pre-qualified
---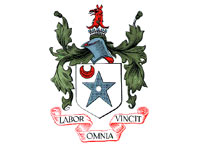 Ashton Under Lyne
Conductor: Martyn Evans
4BR Ranking: 73
Last 15 Years:
2010: 5th (M. Evans)
2009: 3rd in First Section (M. Evans) (prom)
2008: 4th (C. Whiteoak)
2007: 6th (P. Chalk)
2006: 7th in First Section (P. Chalk)
2005: 2nd (P. Chalk)
2004: DNC
2003: 9th in Championship Section (J. Maines) (rel)
2002: 2nd in First Section (J. Maines) (prom)
2001: 9th in Championship Section (M. Evans) (rel)
2000: 9th (M. Evans)
1999: Winners of First Section (prom)
1998: Winners of Second Section (prom)
1997: Winners of Third Section (prom)
1996: DNC
---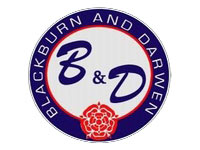 Blackburn & Darwen
Conductor: Nick Sheppard
4BR Ranking: 76
Last 15 Years:
2010: 8th (N. Sheppard)
2009: 2nd in First Section (N. Sheppard) (prom)
2008: 2nd (N. Sheppard)
2007: 8th in Championship Section (N. Sheppard) (rel)
2006: 12th (N. Sheppard)
2005: 3rd in First Section (N. Sheppard) (prom)
2004: 6th (N. Sheppard)
2003: 5th (G. Pritchard)
2002: 12th (E. Landon)
2001: 5th (E. Landon)
2000: 9th (E. Landon)
1999: 7th
1998: 6th
1997: 6th
1996: 12th Championship Section (rel)
---
Co-operative (Crewe)
Conductor: Jef Sparkes
4BR Ranking: 114
Last 15 Years:
2010: 9th (J. Sparkes)
2009: 7th (J. Sparkes)
2008: 5th (J. Sparkes)
2007: 5th in First Section (J. Sparkes) (prom)
2006: 2nd (J. Sparkes)
2005: 8th in Championship Section (J. Sparkes) (rel)
2004: 11th (J. Sparkes)
2003: Winners of First Section (J. Sparkes) (prom)
2002: 5th (J. Sparkes)
2001: 2nd (J. Sparkes)
2000: 7th (J. Sparkes)
1999: 8th
1998: 8th
1997: 5th
1996: 5th
---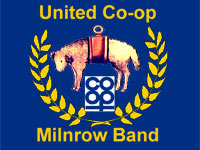 Co-operative Milnrow
Conductor: David Evans
4BR Ranking: 55
Last 15 Years:
2010: 6th (J. Ward)
2009: 6th (J. Ward)
2008: 7th (J. Ward)
2007: 6th (A. White)
2006: =10th (A. White)
2005: 8th in First Section (A. White) (prom)
2004: 4th (A. White)
2003: 2nd (C. Whiteoak)
2002: 11th (D. Hebb)
2001: 6th (D. Hebb)
2000: 5th in Second Section (I. Brownbill) (prom)
1999: Winners of Second Section
1998: 4th in First Section (rel)
1997: 8th
1996: 10th in Championship Section (rel)
---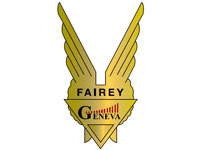 Fairey (Geneva)
Conductor: Russell Gray
4BR Ranking: 4
Last 15 Years:
2010: 2nd (P. Chalk)
2009: 2nd (P. Chalk)
2008: 3rd (P. Chalk)
2007: 5th (P. Parkes)
2006: 2nd (S. Stonehouse)
2005: 2nd (P. Parkes)
2004: 2nd (A. Withington)
2003: 2nd (Steve Bastable)
2002: 2nd (H. Snell)
2001: Winners (H. Snell)
2000: 2nd (J. Gourlay)
1999: 4th
1998: 2nd
1997: Winners
1996: Winners
---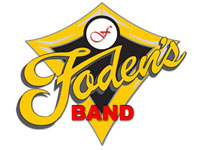 Fodens
Conductor: Allan Withington
4BR Ranking: 2
Last 15 Years:
2010: Winners (G. Cutt)
2009: Winners (G. Cutt)
2008: Winners (G. Cutt)
2007: Winners (G. Cutt)
2006: Winners (G. Cutt)
2005: 3rd (G. Cutt)
2004: 4th (T. Wyss)
2003: Winners (R. Gray)
2002: Winners (R. Gray)
2001: 2nd (J. Gourlay)
2000: Winners (N. Childs)
1999: Winners (N. Childs)
1998: Winners (N. Childs)
1997: 2nd
1996: 3rd
---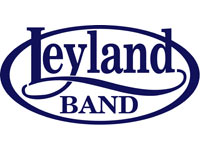 Leyland
Conductor: Philip Harper
4BR Ranking: 9
Last 15 Years:
2010: 3rd (H. Evans)
2009: 8th (J. Katsikaris)
2008: 2nd (J. Katsikaris)
2007: 2nd (R. Gray)
2006: 3rd (R. Gray)
2005: Winners (R. Gray)
2004: Winners (G. Cutt)
2003: 4th (G. Cutt)
2002: 3rd (G. Cutt)
2001: 3rd (G. Cutt)
2000: 3rd (H. Snell)
1999: 2nd
1998: 3rd
1997: 3rd
1996: 2nd
---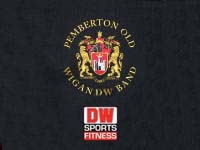 Pemberton Old Wigan DW
Conductor: Mark Bentham
4BR Ranking: 24
Last 15 Years:
2010: 7th (M. Bentham)
2009: 3rd (M. Bentham)
2008: 10th (M. Peacock)
2007: 7th (M. Peacock)
2006: 8th (M. Peacock)
2005: 7th (M. Peacock)
2004: Winners of First Section (M. Peacock) (prom)
2003: 9th (N. Sheppard)
2002: Winners of First Section (A. Lawton)
2001: 8th (J. Maines)
2000: 2nd in Second Section (J. Maines) (prom)
1999: 13th
1998: 3rd
1997: 7th in Third Section (prom)
1996: 2nd
---
Silk Brass (Macclesfield)
Conductor: Paul Andrews
4BR Ranking: Outside top 200
Last 15 Years:
2010: 2nd in First Section (D. Holling) (prom)
2009: 2nd in Second Section (J. Cant) (prom)
2008: 10th in First Section (J. Cant) (rel)
2007: 11th (J. Cant)
2006: 6th in Second Section (M. Obermuller) (prom)
2005: 5th (K. Mackintosh)
2004: 4th (K. Mackintosh)
2003: 10th (K. Mackintosh)
2002: 2nd in Third Section (K. Mackintosh) (prom)
2001: 3rd (K. Mackintosh)
2000: 10th (K. Mackintosh)
1999: 6th
1998: 9th
1997: DNC
1996: DNC
---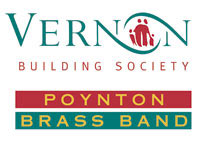 Vernon Building Society Poynton
Conductor: Kevin Gibbs
4BR Ranking: 144
Last 15 Years:
2010: 4th in First Section (K. Gibbs) (prom)
2009: 7th (K. Gibbs)
2008: 3rd (A. Lawton MBE)
2007: 11th in Championship Section (A. Lawton) (rel)
2006: 3rd in First Section (A. Lawton) (prom)
2005: 6th (A. Lawton)
2004: 2nd (A. Lawton)
2003: 11th (M. Obermuller)
2002: 4th (M. Obermuller)
2001: 10th (M. Obermuller)
2000: DNC
1999: 10th in Championship Section (rel)
1998: 3rd in First Section (prom)
1997: 4th
1996: 11th Championship Section (rel)
---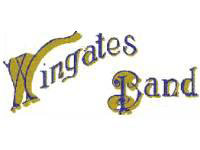 Wingates
Conductor: Alan Morrison
4BR Ranking: 32

Last 15 Years:
2010: 4th (A. Morrison)
2009: 5th (A. Berryman)
2008: 4th (A. Berryman)
2007: 3rd (A. Berryman)
2006: 4th (Dr R. Newsome)
2005: 4th (P. McCann)
2004: 3rd (R. Curran)
2003: 11th (R. Curran)
2002: 5th (B. Hurdley)
2001: 7th (B. Grant)
2000: 5th (A. Lawton)
1999: 6th
1998: 5th
1997: 4th
1996: 7th
---
Past Qualifiers:
2010: Foden's, Fairey, Leyland
2009: Fodens*, Fairey, Pemberton Old Wigan JJB
2008: Fodens*, Leyland, Fairey
2007: Fodens, Leyland
2006: Fodens, Fairey, Leyland*
2005: Leyland*, Fairey FP (Music)
2004: Leyland, Fairey FP (Music)*, Wingates
2003: Fodens*, Williams Fairey*, Haydock, Leyland
2002: Fodens*, Williams Fairey*, Leyland, Besses
2001: Williams Fairey, Fodens*, Leyland
2000: Fodens*, Williams Fairey*, Leyland
1999: Fodens, Leyland, Williams Fairey*, Marple
1998: Fodens*, Williams Fairey*, Leyland, Marple
1997: Williams Fairey, BBS
1996: Williams Fairey, BNFL
1995: Wingates, BNFL, Williams Fairey*
1994: BNFL, Marple, Williams Fairey*
1993: BNFL, BBS, Williams Fairey
*Pre Qualified
---
How North West bands did in London:
2010: 3rd, 5th, 9th
2009: 2nd, 11th, 19th
2008: 2nd, 5th, 8th
2007: 2nd, 13th
2006: 5th, 6th, 7th
2005: 1st, 8th
2004: 10th, 16th, 19th
2003: 1st, 5th, 17th, 20th
2002: 1st, 4th, 13th, 15th
2001: 2nd, 4th, 6th
2000: 3rd, 8th, 14th
1999: 1st, 5th, 7th, 10th
1998: 3rd, 4th, 8th, 11th
1997: 2nd, 3rd
1996: 4th, 7th
1995: 5th, 8th, 10th
1994: 2nd, 7th, 8th
1993: 1st, 5th, 11th