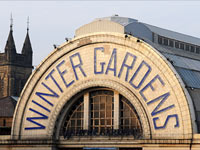 Sunday 27th February
Pavilion Theatre
Adjudicator: David Horsfield

Test Piece: Le Carnival Romain (Hector Berlioz arr. F. Wright)

Draw: 9.15am
Commences: 10.15am
---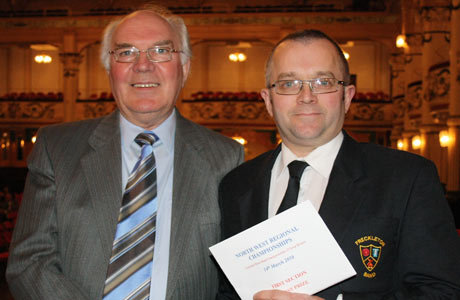 2010 Champion - Freckleton

Despite the reservations about the difficulty of the set work, this could be just about the best quality First Section Area contest around this year.
That said, even these 10 well matched bands will find 'Le Carnival Romain' one heck of an ask, and David Horsfield (right) could well have plenty to ponder over in the box at the Pavilion Theatre on Sunday morning.
Contest to savour

However, a field that includes last year's Harrogate runner up, the winners of this contest in 2008 and 2009, bands that have shown good form at Pontins, Butlins and Brass at the Guild Hall a few weeks back, should provide a contest to savour.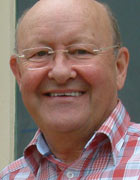 Back again

It's not often a reigning Area champion comes back to defend its title at this level, but due to their lowly 2009 placing (9th) Freckleton has the opportunity to stamp their authority once again and book their place at Cheltenham in September.
Paul Dalton has a very solid band under his command, and they have certainly shown they have built on that runner up spot at Harrogate with a fine 4th place at Brass at the Guild Hall. They should not be short of confidence.
2009 & 2008 winners

The 2009 winner Wardle Anderson Brass will be keen to improve on their showing last year when they came a disappointing 8th, and their recent record under Sean Conway's direction suggests a return towards the top end of the prizes.
Meanwhile, 2008 champion, Roberts Bakery will be looking to help their MD Colin Cranson celebrate his recent 66th birthday with a return to the finals after finding life tough at the top level.
Just missed out

Bollington Brass just missed out on a Harrogate berth last year under the baton of former Fairey baritone star Peter Christian and has been making solid progress under his direction over the past few seasons, whilst the same applies to Manx Concert Brass, who put in another solid showing 12 months ago under Ian Clague.
Two bands who showed good form at Pontins should be confident of making a mark, with the ambitious Oldham (Lees) in particular looking to claim yet another title after finding their feet at this level 12 months ago.
The podium finish in Prestatyn showed their potential, as did the 4th place finish of Rainford, who many thought unlucky not have taken the Pontins title. Both bands recently flexed their early season muscles at Brass at the Guild Hall against top section opposition and were not too far off the pace.
In the mix

One band that showed they could well be in the mix this weekend if they are able to carry on that Preston form is Longridge, who showed both there and at Butlins that under Mark Peacock's direction they are a band to watch out for.
Diggle meanwhile will surely enjoy the challenge of a test piece many of their experienced players will know only too well from years past as last year's Second Section winners make their First Section debuts, whilst Poulton - le- Fylde who last qualified in 2007, will look to make a mark following their relegation from the top section.
---
Who will win?
A difficult one to sort out if a number play to form, but Freckleton have impressed of late and could well be the band to beat, whilst Longridge and Oldham (Lees) could be right on their shoulders in the battle for a Cheltenham qualification spot.
Roberts Bakery and Wardle Anderson Brass should feature if they return to form, whilst the final top six place is a battle for us between Bollington Brass and Poulton- le -Fylde
4BR Prediction:

1. Freckleton
2. Longridge
3. Oldham (Lees)
4. Roberts Bakery
5. Wardle Anderson Brass
6. Bollington Brass

Dark Horse: Poulton-le-Fylde
---
Bollington
Conductor: Peter Christian
Last 15 Years:
2010: 3rd (P. Christian)
2009: 6th (P. Christian)
2008: 9th (P. Christian)
2007: 4th in Second Section (P. Christian) (prom)
2006: 2nd (P. Christian)
2005: 10th in First Section (P. Christian) (rel)
2004: 9th (P. Christian)
2003: Winners of Second Section (P. Christian) (prom)
2002: 6th (P. Christian)
2001: 4th (T. Power)
2000: 7th (T. Power)
1999: 6th in First Section (rel)
1998: 10th
1997: 3rd in Second Section (prom)
1996: 5th
---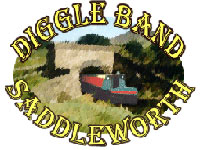 Diggle
Conductor: James Shepherd

Last 15 Years:
2010: Winners of Second Section (J. Shepherd) (prom)
2009: DNC (rel)
2008: 13th (L. Beevers)
2007: 8th (L. Beevers)
2006: 4th (N. Law)
2005: 2nd in Second Section (N. Law) (prom)
2004: 5th (N. Law)
2003: Winners of Third Section (N. Law) (prom)
2002: 9th (D. Morris)
2001: 4th (D. Morris)
2000: Winners of Fourth Section (D. Morris) (prom)
1999: DNC
1998: DNC
1997: DNC
1996: DNC
---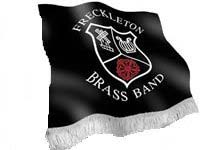 Freckleton
Conductor: Paul Dalton
Last 15 Years:
2010: Winners of First Section (P. Dalton)
2009: 9th (P. Dalton)
2008: 11th in Championship Section (P. Dalton) (rel)
2007: 9th (P. Dalton)
2006: 7th (P. Dalton)
2005: Winners of First Section (P. Dalton) (prom)
2004: 9th Championship Section (P. Dalton) (rel)
2003: 7th (P. Dalton)
2002: 8th (P. Dalton)
2001: 4th (P. Dalton)
2000: 7th (P. Dalton)
1999: 7th
1998: 10th
1997: Winners of First Section (prom)
1996: 4th
---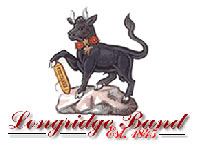 Longridge
Conductor: Mark Peacock
Last 15 Years:
2010: 6th (M. Peacock)
2009: 5th (S. Tarry)
2008: 8th (S. Tarry)
2007: 7th (P. Lockett)
2006: =10th in Championship Section (G. Pritchard) (rel)
2005: 8th (S. Booth)
2004: 10th (S. Booth)
2003: 3rd in First Section (B. Baker) (prom)
2002: 10th in Championship Section (S. Booth) (rel)
2001: DNC
2000: Winners of First Section (M. Cotter)
1999: 5th
1998: 11th in Championship Section (rel)
1997: 9th
1996: 2nd in First Section (prom)
---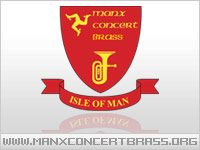 Manx Concert Brass
Conductor: Ian Clague MBE
Last 15 Years:
2010: 5th (I. Clague MBE)
2009: 4th (I. Clague MBE)
2008: 3rd in Second Section (I. Clague MBE) (prom)
2007: 6th (I. Clague MBE)
2006: 5th (I. Clague MBE)
2005: 6th (I. Clague MBE)
2004: 12th (I. Clague MBE)
2003: 2nd (I. Clague MBE)
2002: 9th (I. Clague MBE)
2001: Winners of Third Section (I. Clague MBE) (prom)
2000: 4th (I. Clague MBE)
1999: Winners of Third Section
1998: 16th
1997: 3rd
1996: Winners of Fourth Section (prom)
---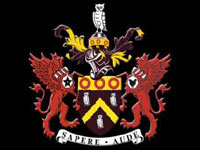 Oldham (Lees)
Conductor: John Collins
Last 15 Years:
2010: 7th (J. Collins)
2009: Winners of Second Section (J. Collins) (prom)
2008: Winners of Third Section (J. Collins) (prom)
2007: Winners of Third Section (J. Collins)
2006: Winners of Fourth Section (J. Collins) (prom)
2005: Winners of Fourth Section (J. Collins)
2004: DNC
2003: DNC
2002: DNC
2001: 7th in First Section (A. White) (rel)
2000: Winners of Second Section (A. White) (prom)
1999: 2nd
1998: 2nd in Third Section (prom)
1997: DNC
1996: DNC
---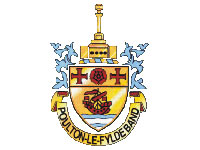 Poulton-le-Fylde
Conductor: Gareth Westwood
Last 15 Years:
2010: 12th in Championship Section (G. Westwood (rel)
2009: 11th (G. Westwood)
2008: 6th in First Section (G. Clegg) (prom)
2007: 2nd (S. Tarry)
2006: 6th (S. Tarry)
2005: 9th (S. Tarry)
2004: 7th (S. Tarry)
2003: 7th (S. Tarry)
2002: 4th in Second Section (G. Clough) (prom)
2001: 2nd (G. Clough)
2000: 4th (G. Clough)
1999: 14th
1998: 7th in Third Section (prom)
1997: 5th
1996: 7th
---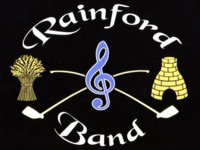 Rainford
Conductor: Neil Samuel
Last 15 Years:
2010: 2nd in Second Section (N. Samuel) (prom)
2009: 7th (N. Samuel)
2008: 5th (N. Samuel)
2007: 9th (N. Samuel)
2006: Winners of Third Section (N. Samuel) (prom)
2005: 8th (N. Samuel)
2004: 6th (A. Jones)
2003: 14th (B. Harper)
2002: 6th (L. Nicholson)
2001: 11th (L. Nicholson)
2000: 12th (L. Nicholson)
1999: 9th
1998: 17th
1997: 4th in Fourth Section (prom)
1996: 6th
---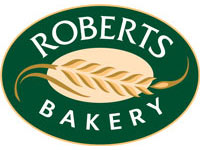 Roberts Bakery
Conductor: Colin Cranson
Last 15 Years:
2010: 11th in Championship Section (C. Cranson) (rel)
2009: 9th (C. Cranson)
2008: Winners of First Section (C. Cranson) (prom)
2007: 4th (C. Cranson)
2006: 8th (R. Evans)
2005: 4th (R. Evans)
2004: 10th (C. Cranson)
2003: 10th (C. Cranson)
2002: 3rd (C. Cranson)
2001: 11th (C. Cranson)
2000: 10th in Championship Section (C. Cranson) (rel)
1999: 9th
1998: 7th
1997: 3rd in First Section (prom)
1996: 3rd in First Section
---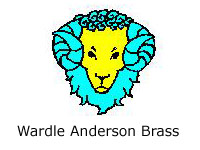 Wardle and District Anderson Brass
Conductor: Sean Conway
Last 15 Years:
2010: 8th (S. Conway)
2009: Winners (S. Conway)
2008: Winners of Second Section (S. Conway) (prom)
2007: Winners (S. Conway)
2006: 4th in Third Section (S. Conway) (prom)
2005: 5th (S. Conway)
2004: 4th (D. Beckley)
2003: 2nd in Fourth Section (P. Shaw) (prom)
2002: 3rd (P. Shaw)
2001: DNC
2000: 9th in Third Section (C. Barnes) (rel)
1999: 12th
1998: 11th
1997: 10th
1996: 13th
---
Past Qualifiers:
2010: Freckleton, Silk Brass Macclesfield
2009: Wardle Anderson Brass, Blackburn & Darwen
2008: Roberts Bakery, Blackburn & Darwen
2007: Timperley, Poulton-le-Fylde
2006: Wire Brass, United Co-op (Crewe)
2005: Freckleton, Ashton Under Lyne
2004: Pemberton Old Wigan, Vernon Building Society Poynton
2003: United Co-op (Crewe), United Norwest Co-op Milnrow
2002: Pemberton Old, Ashton Under Lyne
2001: Mossley, United Co-op Crewe
2000: Longridge, Mossley
1999: Ashton Under Lyne, Stalybridge
1998: Congleton, Dobcross
1997: Freckleton, Berisford Cardway
1996: British Aerospace, Longridge
1995: United Norwest Co-op, British Aerospace
---
North West Bands at the Finals:
2010: 2nd, 14th
2009: 8th, 9th
2008: 5th, 12th
2007: 3rd, 5th
2006: 2nd, 3rd
2005: 3rd, 9th
2004: 1st, 6th
2003: 2nd, 3rd
2002: 5th, 9th
2001: 7th, 8th
2000: 2nd, 13th
1999: 1st, 11th
1998: 6th, 10th