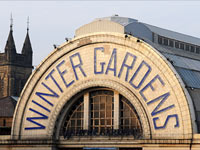 Sunday 27th February
Empress Ballroom
Adjudicator: Major Paul Norley

Test Piece: Prelude, Song & Dance (John Golland)

Split Draw: 10.00am & 1.00pm
Commences: 11.00am
---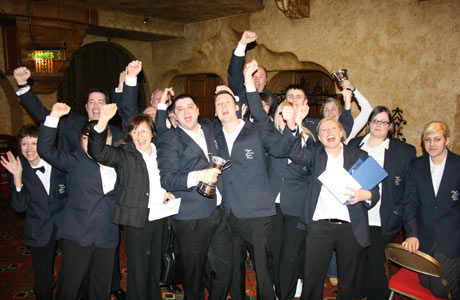 2010 Champion - Hazel Grove

Paul Norley has drawn the short straw in Blackpool – but he won't mind we don't think.
23 performances of John Golland's 'Prelude, Song & Dance' may test the patience of even the most committed brass band lover, but when the standard is as good as this, time may fly by.
Top trio

And the standard at this level in Blackpool is very good indeed – if last year's trio of qualifiers was anything to go by.
Hazel Grove, Besses Boys and Farnworth & Walkden produced three excellent performances to claim their places at Harrogate, and then went on to fill the podium places there as well – with an unprecedented 1/2/3.
No fluke

It was no fluke either, as the North West has now produced four National Champions in the last six years, and no less than 11 top six finishers since 2005.

In total, since the turn of the Millennium, the region has claimed five victories and a total 16 top six finishes.
No wonder the thought of a marathon contest here is something to enjoy not fear – and there is whole gamut of bands all more than capable of emulating their illustrious predecessors given half the chance.
Good news

There is also added good news this year, that despite losing Brindle and Friezeland from the list of competing bands, Mereside Brass, Port Sunlight Lyceum Brass, Rode Hall and newest of all debutants, Wirral Brass, have replaced them.
Fine band

Besses Boys remain this year despite coming runner up both here and at Harrogate. James Holt has a fine band under his command and with a second place at Pontins and a win at the recent Brass at the Guild Hall contest in the Third Section they should be the bookies favourites.
Blackley will be encouraged by their performances at Pontins where they came 10th and their podium finish at the Northern Open as they look to bounce up the results table from last year's 20th place, whilst Boarshurst under the direction of Dave Ashworth will surely be contender to watch out for after coming 5th last year and winning at the Guild Hall in the Fourth Section.
Encourgement

Peter Motterrhead brings City of Chester hoping to improve on last year's 15th place, whilst Coppull & Standish will have taken a great deal of encouragement from their podium finish at Preston in the Third Section.
Darwen Brass has been gaining the plaudits under the guidance of Steve Hartley – posting top 10 finishes at Pontins and Preston, whilst Denton Brass will be looking to build on a solid showing at Prestatyn as they aim to push up the results table from last year's 22nd finish.
Trom star

Trombone star James Garlick continues to do great work with Dobcross Youth, whilst Ellenbrook & Boothtown produced a fine account of themselves last year on their first contest appearance since 1999.
Golborne will look to put behind them some fluctuating results here over the past few years as they build on a solid showing at Pontins, whilst Greenfield will look to turn around a disappointing return 12 months ago when they ended in 18th .
Top ten finish

Littleborough claimed a top ten finish on their fist appearance back in three years last season and went on to post a solid 12th place finish at Pontins, whilst we believe Mereside Brass from Plumley near Northwich is making their first appearance back at the contest for some considerable time under the baton of Mike Phenton.
Nelson Brass has been making real progress at this contest in the last 3 years and under Steve Brodie they posted a fine 4th place finish 12 months ago – just missing out on a trip to Harrogate.

Since then they came 8th at Pontins, so should be confident of going one step further this time around.
Boosted

Parr (Richardson Ltd) St Helens will be boosted by their recent podium finish at Brass at the Guild Hall, whilst Pilling will be looking to return to better contesting days after last year's disappointing 14th place.
There is a welcome return for Port Sunlight Lyceum Brass under the direction of Cyril Dare as they make their first appearance here since 2005 – who Dare's wins then?

Meanwhile, Ramsey Town will be looking to show their quality as they rather unluckily fell through the relegation trap door from the Third Section – despite coming a solid 12th last year.
Returnee

Rode Hall is another returnee and will be looking to secure a solid performance, whilst Sale Brass will be boosted by their recent appearance at Brass at the Guild Hall where they came 4th.
That just leaves a final trio of Tarleton Brass looking to push for a top ten place and build on their recent Preston appearance, and Tottington Public who returned last year to put on a solid showing despite their result.
Welcome debut

Finally, a welcome debut for Wirral Brass – formed in February 2010 and making their very first contest appearance on the weekend. We wish founders Peter Smith, Scott Lloyd and their band all the very best of luck.
---
Who will win?
Now you are asking! Necks on the line then and Besses Boys should be in with a very good shout If they play like they did last year.
Boarshurst are also in very good form under the wily Dave Ashworth, whilst Coppull & Standish and Darwen Brass have been attracting a few bob at the bookies.
Parr St Helens and Ramsay Town may be bands to watch out for and our dark horse on this occasion is Nelson Brass
4BR Prediction:

1. Besses Boys
2. Boarshurst Silver
3. Coppull & Standish
4. Darwen Brass
5. Parr St Helens
6. Ramsay Town
Dark Horse: Nelson Brass
---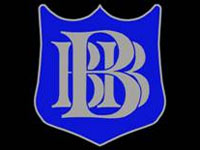 Besses Boys
Conductor: James Holt
Last 15 Years:
2010: 2nd (J. Holt)
2009: 11th (J. Holt)
2008: 10th (J. Holt)
2007: 13th (J. Holt)
2006: 9th (J. Holt)
2005: 12th (J. Holt)
2004: 9th (M. Stringer)
2003: 4th (M. Stringer)
2002: 11th (C. Whiteoak)
2001: 18th (J. Powell)
2000: 13th (J. Powell)
1999: 10th
---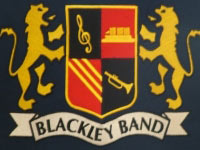 Blackley
Conductor: Adrian Smith
Last 15 Years:
2010: 20th (A. Smith)
2009: 12th (A. Smith)
2008: 21st (A. Smith)
2007: 9th (A. Smith)
2006: 18th (A. Smith)
2005: DNC
2004: Withdrew
2003: 20th (A. Swain)
2002: 15th
2001: 10th in Fourth Section (prom)
2000: 3rd
1999: 15th in Third Section (rel)
1998: 12th
1997: 16th
1996: 14th
---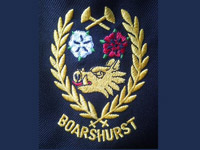 Boarshurst Silver
Conductor: Dave Ashworth
Last 15 Years:
2010: 5th (D. Ashworth)
2009: 13th in Third Section (D. Ashworth) (rel)
2008: 18th (A. Hobbins)
2007: 12th in Second Section (D. Morris) (rel)
2006: =7th (D. Hebb)
2005: 7th (J. Webster)
2004: 2nd (J. Webster)
2003: 2nd in Third Section (J. Webster) (prom)
2002: 7th (J. Webster)
2001: 14th (B. Broadbent)
2000: 5th (D. Hebb)
1999: DNC
1998: 10th in Second Section (rel)
1997: 11th
1996: 7th in First Section (rel)
---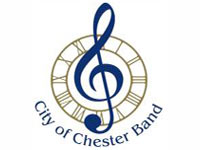 City of Chester
Conductor: Philip Mottershead
Last 15 Years:
2010: 15th (P. Mottershead)
2009: 14th in Third Section (P. Mottershead) (rel)
2008: 17th (P. Mottershead)
2007: 10th (P. Mottershead)
2006: 6th (P. Mottershead)
2005: 12th (P. Mottershead)
2004: 8th (D. Mitchell)
2003: 18th (D. Mitchell)
2002: 11th (D. Mitchell)
2001: 7th in Fourth Section (D. Mitchell) (prom)
2000: 15th (D. Mitchell)
1999: 4th
1998: 13th in Third Section (rel)
1997: 14th
1996: 16th
---
Coppull & Standish
Conductor: Graham Martin
Last 15 Years:
2010: 13th (A. Baker)
2009: 6th (A. Baker)
2008: 6th (A. Baker)
2007: 10th (H. Bentham)
2006: 17th (H. Bentham)
2005: 11th (J. Roberts)
2004: 3rd (as Standish) (J. Roberts)
2003: = 10th (J. Roberts)
2002: 13th (J. Roberts)
2001: 12th (J. Roberts)
2000: 11th (J. Roberts)
1999: 18th
1998: 5th
---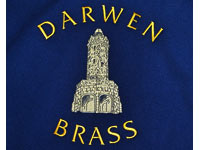 Darwen Brass
Conductor: Steve Hartley
Last 15 Years:
2010: 8th (S. Hartley)
2009: 8th (S. Hartley)
2008: 14th (S. Hartley)
---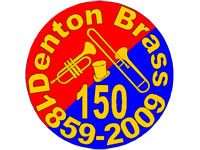 Denton Brass
Conductor: Colin Myers
Last 15 Years:
2010: 22nd (C. Myers)
2009: 16th (G. Smith)
2008: 19th (J. Davies)
2007: DNC
2006: 15th (C. Fox)
---
Dobcross Youth
Conductor: James Garlick

Last 15 Years:
2010: 6th (J. Garlick)
2009: 20th in Third Section (B. Lamb) (rel)
2008: 19th (B. Lamb)
2007: 14th (T. Griffiths)
2006: 5th in Fourth Section (T. Griffiths) (prom)
2005: 6th (T. Griffiths)
2004: 6th (T. Griffiths)
---
Ellenbrook & Boothstown
Conductor: Craig Mann
Last 15 Years:
2010: 21st (C. Martin)
2009: DNC
2008: DNC
2007: DNC
2006: DNC
2005: DNC
2004: DNC
2003: DNC
2002: DNC
2001: DNC
2000: DNC
1999: =15th (C. Dodge)
1998: DNC
1997: DNC
1996: DNC
---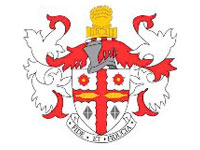 Golborne
Conductor: J. Smith
Last 15 Years:
2010: 9th (D. Houghton)
2009: 15th (D. Houghton)
2008: 9th (G. Smith)
2007: 14th (E. Hill)
2006: 8th (D. Ashworth)
2005: 9th (S. Foster)
2004: 19th in Third Section (G. Williams) (rel)
2003: 13th (G. Williams)
2002: DNC
2001: 7th (S. Barton)
2000: 6th (G. Williams)
1999: 7th in Fourth Section (prom)
1998: 4th
1997: 5th
1996: DNC
---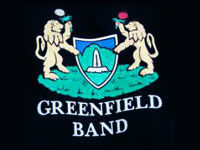 Greenfield
Conductor: S. Robinson
Last 15 Years:
2010: 18th (S. Black)
2009: 5th (S. Black)
2008: 12th (S. Black)
2007: 7th (D. Chapman)
2006: 12th (D. Chapman)
2005: 3rd (D. Chapman)
2004: 13th (D. Chapman)
2003: 13th (D. Chapman)
2002: 18th in Third Section (rel) (D. Chapman)
2001: 15th (D. Chapman)
2000: DNC
1999: 11th in Second Section (rel)
1998: 4th in Third Section (prom)
1997: 12th
1996: 5th
---
Littleborough Public
Conductor: Adrian Woodhead
Last 15 Years:
2010: 10th (A. Woodhead)
2009: DNC
2008: DNC
2007: 19th (M. Bailey)
2006: 16th (M. Bailey)
2005: DNC
---
Mereside Brass
Conductor: M. Phenton
Last 15 Years:
2010: DNC
2009: DNC
2008: DNC
2007: DNC
2006: DNC
2005: DNC
---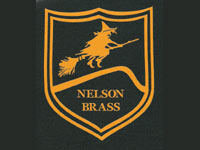 Nelson Brass
Conductor: Steve Brodie
Last 15 Years:
2010: 4th (S. Brodie)
2009: 7th (D. Holland)
2008: 23rd (J. Roberts)
2007: 5th (J. Roberts)
2006: 12th in Third Section (J. Roberts) (rel)
2005: 13th (R. Holt)
2004: 18th (J. North)
2003: 3rd in Fourth Section (J. North) (prom)
2002: 10th (K. Richmond)
2001: 2nd (K. Richmond)
2000: 17th (K. Richmond)
1999: 8th
1998: 14th
1997: 12th
1996: 12th
---
Parr (Richardson Ltd) St. Helens
Conductor: John Ludden
Last 15 Years:
2010: 11th (J. Ludden)
2009: 17th (R. Prescott)
2008: 18th (R. Prescott)
2007: 15th (J. Smith)
2006: 19th (J. Smith)
2005: DNC
2004: 17th (R. Kerwick)
2003: = 10th (J. Ludden)
2002: 17th (J. Ludden)
2001: 17th (J. Ludden)
2000: 7th (J. Ludden)
1999: 9th
---
Pilling Jubilee Silver
Conductor: Billy Porter
Last 15 Years:
2010: 14th (B. Porter)
2009: 4th (B. Porter)
2008: 20th in Third Section (B. Porter) (rel)
2007: 17th (B. Porter)
2006: DNC
2005: 9th (B. Harper)
2004: 11th (B. Harper)
2003: 8th (S. Foster)
2002: 10th (S. Simpson)
2001: 10th (S. Simpson)
2000: 14th (S. Simpson)
1999: 8th
1998: 3rd in Fourth Section (prom)
1997: 3rd
1996: DNC
---
Port Sunlight Lyceum Brass
Conductor: C. Dare
Last 15 Years:
2010: DNC
2009: DNC
2008: DNC
2007: DNC
2006: DNC
2005: 8th (C. Dare)
---
Ramsey Town
Conductor: Robert Quane
Last 15 Years:
2010: 12th in Third Section (R. Quane) (rel)
2009: 17th (R. Quane)
2008: 12th (R. Quane)
2007: 3rd in Fourth Section (R. Quane) (prom)
2006: 4th (R. Quane)
---
Rode Hall Silver
Conductor: J. Callister
Last 15 Years:
2010: DNC
2009: DNC
2008: DNC
2007: 18th (S. Thompson)
2006: 21st (S. Thompson)
---
Sale Brass
Conductor: John Dickinson
Last 15 Years:
2010: 17th (J. Dickinson)
2009: 14th (J. Dickinson)
2008: 17th (J. Dickinson)
2007: DNC
2006: DNC
2005: DNC
2004: DNC
2003: DNC
2002: DNC
2001: DNC
2000: =15th (R. Richards)
1999: 11th (R. Richards)
1998: N/K
1997: 16th (R. Richards)
1996: 14th (R. Richards)
---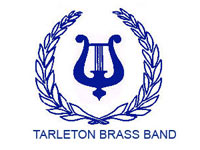 Tarleton & District Brass
Conductor: TBA
Last 15 Years:
2010: 12th (B. Taylor)
2009: 9th (G. Bould)
2008: 3rd (G. Bould)
2007: 11th (G. Bould)
2006: 11th (J. Doyle)
2005: 13th (G. Bould)
2004: 15th (G. Bould)
2003: DNC
2002: DNC
2001: DNC
2000: DNC
1999: DNC
1998: DNC
1997: DNC
1996: DNC
---
Tottington Public
Conductor: Daniel Price
Last 15 Years:
2010: 23rd (D. Price)
2009: DNC
2008: 13th (M. Ryan)
2007: DNC
2006: 20th (A. Simpson)
2005: DNC
2004: 16th (L. Dunkerly)
2003: 16th (N. Martin)
2002: DNC
2001: DNC
2000: DNC
---
Wirral Brass
Conductor: P. Smith
Last 15 Years:
Debut
---
Past Qualifiers:
2010: Hazel Grove, Besses Boys, Farnworth & Walkden
2009: Eccles Borough, Cheshire Constabulary, Rivington & Adlington
2008: Uppermill, Lostock Hall Memorial, Tarleton & District Brass
2007: Formby, Uppermill, Ramsay Town
2006: Oldham, Formby, Lostock Hall
2005: Oldham (Lees), Valley Brass (Haydock)
2004: Pemberton Old Wigan B, Uppermill, Standish
2003: Trinity Girls, Wardle and District Anderson Brass, Nelson Brass
2002: Timperley, Douglas Town, Wardle and District Anderson Brass, Kirkby Lonsdale
2001: Pemberton Old Wigan B, Nelson Brass
2000: Diggle, Eatons Farnsworth, Blackley
1999: Old Hall Brass, Friezeland
1998: Hazel Grove, Haslingdon and Helmshaw Brass
1997: Old Hall Brass, Dobcross, Pilling Jubilee
1996: Manx Concert Brass, Milnrow
1995: Trinity Girls, Lostock Hall Memorial
---
North West bands at the Finals:
2010: 1st, 2nd, 3rd
2009: 3rd, 6th, 9th
2008: 1st, 2nd, 15th
2007: 1st, 12th, 16th
2006: 2nd, 8th, 17th
2005: 1st, 4th
2004: 9th, 12th, 13th
2003: 1st, 4th, 10th
2002: 2nd, 4th, 14th, 17th
2001: 9th, 14th
2000: 5th, 12th, 17th
1999: 6th, 14th
1998: 2nd, 9th