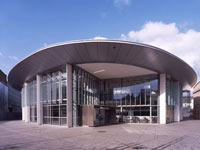 Sunday 27th February
Adjudicators: David Read MBE & Lt Col Graham Jones

Test Piece: Paganini Variations (Philip Wilby)

Draw: 12.12pm
Commences: 13.45pm
---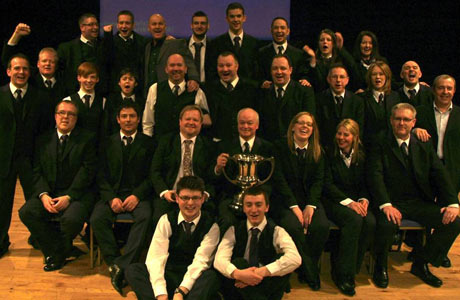 2010 Champions - Co-operative FuneralCare

Despite the relatively poor form shown by top line Scottish bands in 2010, there is still a sense of vibrancy and optimism about north of the border – and this could well be a contest to savour on Sunday afternoon.
Squeaky bum time

With just two qualification places up for grabs, and at least four bands in with a realistic chance of claiming them, it could be squeaky bum time, as that lyrical Scottish poet Sir Alex Ferguson once said, for a few fancied runners.
That may well explain why some big hitters have been brought in from south of Hadrian's Wall to help the causes – with Dr Nicholas Childs at reigning champion Co-operative FuneralCare, Ian Porthouse leading Whitburn, Garry Cutt at the Kirkintilloch helm, Richard Evans back at his old stamping ground of Dalmellington and Steve Sykes at Bo'ness once more.
Meanwhile, Bon Accord has gone even further – with the Norwegian Selmer Simonsen making the trip over the North Sea.
Sniff the air

You can sniff the air of determination – or could it be desperation? David Read and Graham Jones (both right) may have a whiff or two of it throughout the day in their nostrils in the box.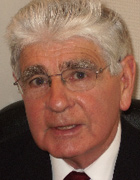 Big three

Only twice since the turn of the Millennium has a band other than Co-op, Whitburn or Kirkintilloch claimed a Kensington berth, and even with the uneven form shown by the traditional big three of late, it would a major surprise if the two qualifiers do not come from the trio yet again.
Co-operative FuneralCare are odds on favourites, especially if they can repeat the form shown at the Scottish Open when they were a class part from the rest of the field. Black Dyke's MD won't want to make the trip up from Queensbury without good cause as he seeks a fifth Scottish title. He may not leave disappointed.
Exchange Communications Whitburn will be looking for their first Area title since 2008. They ended 2010 on a low, after losing their British Open status, but a new sponsor and signings, and with Tredegar's successful MD at the helm, they should be confident of making it back to the Albert Hall yet again.
Kirkintilloch meanwhile will have been boosted by their runner up placing at the Scottish Open, after they also lost their Symphony Hall berth, and with Garry Cutt making his debut with the band they will be looking to claim their first title since 2007 and return to the Albert Hall after missing out last year.
Euro reps

Scotland's European representative in Montreux later this year is Kingdom Brass, and they will be keen to finally make it to London after being on the fringes of qualification in the past few years.

Andy Duncan leads a confident band (as shown at the Scottish Open) that could well force its way into the reckoning once again.
Mix

Behind these four comes an intriguing mix of contenders, with Dalmellington looking to build on a solid 2010 that included that promotion to the Grand Shield.

They have produced consistent shows here over the past few years and with Richard Evans at the helm they should post another top six finish.
Promoted

The two bands promoted from the First Section will also be looking to make an impression, with last year's champion Lochgelly directed by one of Scotland's most successful home grown conducting talents in Allan Ramsay and Bo'ness & Carriden reprising their partnership with Steve Sykes.
Both are confident outfits (with Bo'ness a little unlucky to have missed out at Harrogate where they came 4th) but they will know this is a step up in class.
Closed shop

The two bands that have managed to break their way into the 'closed shop' of qualification places here since the turn of the Millennium are Newtongrange (winners in 2005) and Unison Kinneil (who qualified in 2000).
It may be asking just a bit much of both this time around to repeat those feats, but top six finishes could well be in their range.
That just leaves Bon Accord. They opt for a touch of Norwegian class to head their challenge as Selmer Simonsen (a regular visitor to these parts) returns to direct their challenge, as they look to improve on last year's 7th place.
---
As for a winner?
Hard to see past the big three again, but if Co-operative FuneralCare produce the form they showed at this venue late last year at the Scottish Open, they should make it a hat trick of Scottish wins.
The battle to join them in London though could see a real ding-dong affair between Whitbrun and Kirkintilloch, with Kirky perhaps just getting the nod this time around.
Kingdom Brass will look to push their way into the fame, whilst Unison Kinneil and Dalmellington should feature. Our dark horse is Bo'ness.
4BR Prediction:

1. Co-operative FuneralCare
2. Kirkintilloch
3. Whitburn
4. Kingdom Brass
5. Unison Kinneil
6. Dalmellington
Dark Horse: Bo'ness & Carriden
---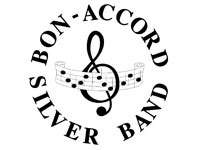 Bon Accord
Conductor: Selmer Simonsen
4BR Ranking: 84
Last 15 Years:
2010: 7th (J. Maines)
2009: 4th (J. Maines)
2008: 6th (M. Hansen)
2007: 7th (R. Evans)
2006: 4th (J. Roberts)
2005: 7th (D. Beckley)
2004: 6th (A. Swainson)
2003: 2nd in First Section (A. Swainson) (prom)
2002: 10th in Championship (A. Swainson) (rel)
2001: 7th (A. Swainson)
2000: Winners of First Section (A. Swainson) (prom)
1999: Winners of Second Section (prom)
1998: 10th in First Section (rel)
1997: 5th
1996: 10th in Championship (rel)
---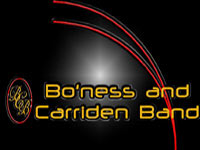 Bo'ness & Carriden
Conductor: Steve Sykes
4BR Ranking: 113

Last 15 Years:
2010: 2nd in First Section (S. Sykes) (prom)
2009: 10th in Championship Section (M. Marzella) (rel)
2008: Winners of First Section (M. Marzella) (prom)
2007: 4th (M. Marzella)
2006: 7th in Championship Section (I. McElligott) (rel)
2005: 8th (J. Hinckley)
2004: 8th (I. McElligott)
2003: 4th (I. Davey)
2002: 8th (A. Swainson)
2001: 2nd in First Section (A. Swainson) (prom)
2000: 8th in Championship Section (S. Sykes) (rel)
1999: 8th
1998: 4th
1997: 7th
1996: 7th
---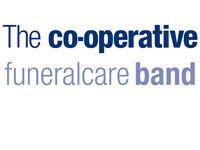 Co-operative FuneralCare
Conductor: Dr Nicholas Childs
4BR Ranking: 12
Last 15 Years:
2010: Winners (R. Gray)
2009: Winners (R. Gray)
2008: 4th (A. Ramsay)
2007: 3rd (A. Ramsay)
2006: Winners (N. Childs)
2005: 3rd (N. Childs)
2004: Winners (N. Childs)
2003: Winners (N. Childs)
2002: 7th (D. King)
2001: Winners (N. Childs)
2000: Winners (H. Snell)
1999: 3rd
1998: Winners
1997: Winners
1996: Winners
---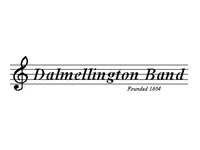 Dalmellington
Conductor: Richard Evans
4BR Ranking: 72
Last 15 Years:
2010: 6th (A. Hutchison)
2009: 6th (A. Hutchison)
2008: 7th (A. Hutchison)
2007: 5th (A. Hutchison)
2006: Winners of First Section (A. Hutchison) (prom)
2005: 3rd (A. Hutchison)
2004: 7th in Championships Section (R. Evans) (rel)
2003: 8th (R. Evans)
2002: 6th (R. Evans)
2001: 3rd (R. Evans)
2000: 6th (R. Newsome)
1999: 5th
1998: 8th
1997: 4th
1996: 5th
---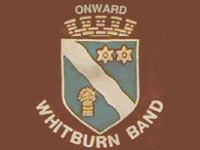 Exchange Communications Whitburn
Conductor: Ian Porthouse
4BR Ranking: 18
Last 15 Years:
2010: 2nd (S. Mead)
2009: 3rd (S. Mead)
2008: Winners (R. Gray)
2007: 2nd (P. McCann)
2006: 3rd (A. Duncan)
2005: 2nd (A. Duncan)
2004: 2nd (A. Duncan)
2003: 6th (P. McCann)
2002: 2nd (P. McCann)
2001: 2nd (P. McCann)
2000: 3rd (P. McCann)
1999: Winners
1998: 2nd
1997: 2nd
1996: 2nd
---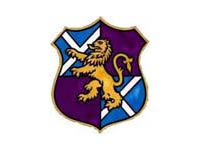 Kingdom Brass
Conductor: Andrew Duncan
4BR Ranking: 33
Last 15 Years:
2010: 4th (A. Duncan)
2009: 5th (J. Gourlay)
2008: 3rd (C. Anderson)
2007: 4th (C. Anderson)
2006: 5th (G. O'Connor)
2005: 5th (R. Farr)
2004: 5th (D. Hirst)
2003: 7th (A. Duncan)
2002: 4th (A. Morrison)
2001: 4th (T. Wyss)
2000: 2nd in First Section (prom) (T. Wyss)
(Kingdom Brass formed from amalgamation of Cowdenbeath and Kelty & Blairadam in 1999)
---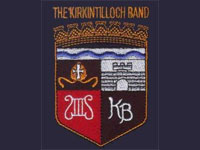 Kirkintilloch
Conductor: Garry Cutt
4BR Ranking: 22
Last 15 Years:
2010: 3rd (F. Renton)
2009: 2nd (S. Simonsen)
2008: 2nd (S. Simonsen)
2007: Winners (N. Boddice)
2006: 2nd (S. Bastable)
2005: 4th (S. Bastable)
2004: 3rd (F. Renton)
2003: 2nd (F. Renton)
2002: Winners (F. Renton)
2001: 5th (F. Renton)
2000: 4th (F. Renton)
1999: 2nd
1998: 5th
1997: 3rd
1996: 3rd
---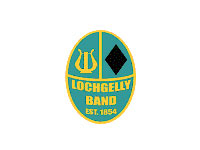 Lochgelly
Conductor: Allan Ramsay
4BR Ranking: Outside top 200
Last 15 Years:
2010: Winners of First Section (Paul Drury) (prom)
2009: 5th (P. Drury)
2008: 3rd (P. Drury)
2007: 5th (A. Swainson)
2006: 6th (A. Fernie)
2005: 2nd in Second Section (J. Chamberlain) (prom)
2004: 6th (R. Tennant)
2003: Winners of Third Section (G. Lindsay) (prom)
2002: Winners of Fourth Section (G. Lindsay) (prom)
2001: 12th in Third Section (B. Fraser) (rel)
2000: 7th (B. Fraser)
1999: 5th
1998: 3rd
1997: 6th
1996: 4th
---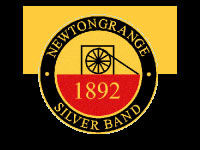 Newtongrange Silver
Conductor: Nigel Boddice MBE
4BR Ranking: 86
Last 15 Years:
2010: 8th (N. Boddice MBE)
2009: 2nd in First Section (N. Boddice MBE) (prom)
2008: 8th in Championship Section (R. Farr) (rel)
2007: DNC
2006: 6th (A. Ramsay)
2005: Winners (A. Ramsay)
2004: Winners First Section (K. Wilkinson) (prom)
2003: 9th (B. Hurdley) (rel)
2002: 3rd (R. Farr)
2001: 6th (R. Farr)
2000: 5th (D. Hirst)
1999: 6th
1998: 3rd
1997: 5th
1996: 4th
---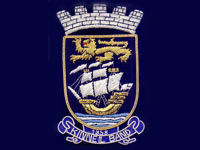 Unison Kinneil
Conductor: Colin MacKenzie
4BR Ranking: 91
Last 15 Years:
2010: 5th (A. Ramsay)
2009: 8th (A. Duncan)
2008: 5th (C. McKenzie)
2007: 6th (C. McKenzie)
2006: 8th (A. Berryman)
2005: 6th (R. Tennant)
2004: 4th (A. Ramsey)
2003: 3rd (A. Ramsay)
2002: 5th (E. Dunlea)
2001: 8th (J. Hinckley)
2000: 2nd (A. Hutchison)
1999: Winners of First Section
1998: 9th (rel)
1997: 8th
1996: 2nd in First Section (prom)
---
Past Qualifiers:
2010: Co-operative FuneralCare, Whitburn
2009: Scottish Co-op, Kirkintilloch
2008: Whitburn, Kirkintilloch
2007: Kirkintilloch, Whitburn
2006: Scottish Co-op, Kirkintilloch
2005: Newtongrange, Whitburn
2004: Scottish Co-op, Whitburn
2003: Scottish Co-op, Kirkintilloch
2002: Kirkintilloch, Whitburn
2001: CWS (Glasgow), Whitburn
2000: CWS (Glasgow), Unison Kinneil
1999: Whitburn, Kirkintilloch
1998: CWS (Glasgow), Whitburn, Kirkintilloch*
1997: CWS (Glasgow)*, Whitburn, Kirkintilloch
1996: CWS (Glasgow), Whitburn
1995: Bo'ness and Carriden, Newtongrange
1994: CWS (Glasgow), Newtongrange
1993: Whitburn, CWS (Glasgow)
1992: Whitburn, CWS (Glasgow)
1991: Newtongrange, Whitburn, Bo'ness and Carriden, CWS (Glasgow)*
1990: Kirkintilloch, Whitburn, CWS (Glasgow)
1989: CWS (Glasgow), Whitburn
*Pre Qualified
---
How Scottish bands did in London:
2010: 16th, 20th
2009: 9th, 17th
2008: 12th, 13th
2007: 9th, 17th
2006: 8th, 10th
2005: 11th, 14th
2004: 8th, 17th
2003: 8th, 9th
2002: 10th, 14th
2001: 8th, 10th
2000: 6th, 18th
1999: 9th, 11th
1998: 7th, 12th, 13th
1997: 4th, 11th, 16th
1996: 1st, 17th
1995: 13th, 15th
1994: 6th, 13th
1993: 6th, 8th
1992: 4th, 11th
1991: 4th, 10th, 12th, 19th
1990: 1st, 5th, 19th
1989: 3rd, 10th