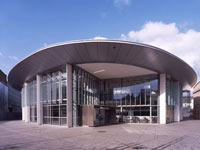 Sunday 27th February
Adjudicators: Melvin White & Stan Lippeatt

Test Piece: Le Carnival Romain (Hector Berlioz arr. F. Wright)

Draw: 9.00am
Commences: 10.30am
---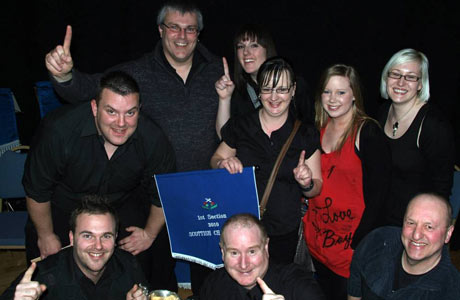 2010 Champion - Lochgelly

Scotland is still to produce a First Section National Champion, but they are getting closer, with Bo'ness producing a fine account of themselves at Harrogate to come 4th last year and Lochgelly ending in 10th – the best set of results of any Scottish bands at the Nationals.
Fluid feel

With those bands promoted to the Championship Section there is a fluid feel to this contest with the field made up of two relegated outfits in Kirkintilloch Kelvin and Clackmannan and two promoted ones in Dalkeith & Monktonhall and Coalburn Silver who join five of last year's contenders. All look solid outfits though.
The set work is sure to test the bands to the full with its fearsome challenges for euph, sop and flugel as well as its ensemble traps (top D's for solo cornets from the word go), but a number of these contenders should approach the contest with confidence.
There should be plenty for Melvin White and Stan Lippeatt to enjoy in the box.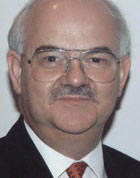 Contest favourites

Johnstone Silver should be the bookies pre contest favourites after enjoying a fine 2010 that saw them claim many a notable scalp along the way – especially at the Land O' Burns Contest and the Scottish Shield.
Ray Tennant has a very competitive outfit under his command as they seek to put behind them the disappointment of missing out last year.
Plenty of experience

The two relegated bands also have plenty of experience both in front and behind the stands with Clackmannan looking to make a sharp return to the Championship Section after showing they were not too far behind the pace in the past two years.
So too Kirkintilloch Kelvin, who won here in 2009, but endured a pretty tough time in with the elite bands twelve months ago. Both are strong contenders at this level.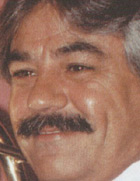 Impression

The two promoted bands will be keen to make an immediate impression, with Jim Chamberlain's improving Dalkeith & Monktonhall looking to build on their good showing at the Scottish Shield, and Coalburn also looking to build on a solid finish there under the talented Gareth Bowman.
It is a step up in class though and both bands will want show they have improved on their midfield finishes at Harrogate.
Watch out

Newmilns & Galston enjoyed a decent 2010 and will be keen to push on from last year's fifth place, whilst the youthful Arbroath Instrumental could be a band to watch out under Michael Roberston's intelligent direction.
The talented Eoin Tonner leads Bathgate once again as they look to push for a podium finish after last year's sixth place, whilst another rising conducting star in Charlie Farren will be keen to turn around the fortunes of Broxburn & Livingstone after their seventh place last year.
---
As for a winner?
If Johnstone produces the form that they showed on a host of occasions in 2010 then the title could be heading their way, although we think they will be pushed by both Kirkintilloch Kelvin and Clackmannan.
Arbroath Instrumental could force their way right into the mix, with Newmilns and Dalkeith not too far behind. Broxburn is our dark horse.
4BR Prediction:

1. Johnstone
2. Kirkintilloch Kelvin
3. Clackmannan
4. Arbroath Instrumental
5. Newmilns & Galston
6. Dalkeith & Monktonhall
Dark Horse: Broxburn
---
Arbroath Instrumental
Conductor: Michael Robertson
Last 15 Years:
2010: 4th (M. Robertson)
2009: Winners of Second Section (M. Robertson) (prom)
2008: 8th in First Section (M. Robertson) (rel)
2007: 6th (M. Robertson)
2006: 7th (M. Robertson)
2005: 6th (M. Robertson)
2004: 4th (M. Robertson)
2003: 2nd in Second Section (M. Robertson) (prom)
2002: 2nd in Third Section (M. Robertson) (prom)
2001: Winners of Fourth Section (M. Robertson) (prom)
2000: 9th (M. Robertson)
1999: 10th in Third Section (rel)
1998: 11th
1997: 11th in Second Section (rel)
1996: 8th
---
Bathgate
Conductor: Eoin Tonner
Last 15 Years:
2010: 6th (E. Tonner)
2009: 8th (S. Baird)
2008: 6th (J. Smith)
2007: 7th (P. Drury)
2006: 3rd (C. Keenan)
2005: 10th in Championship Section (T. Swainson) (rel)
2004: 9th (A. Duguid)
2003: Winners of First Section (A. Duguid) (prom)
2002: 7th (A. Duguid)
2001: 4th (B. Allen)
2000: 5th (A. Ramsey)
1999: 5th
1998: 5th
1997: 2nd in Second Section (prom)
1996: 3rd
---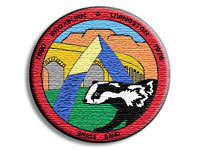 Broxburn and Livingston
Conductor: Charles Farren
Last 15 Years:
2010: 7th (A. Duncan)
2009: 6th (T. Swainson)
2008: 7th (K. Price)
2007: 9th in Championship Section (K. Price) (rel)
2006: 2nd in First Section (K. Price) (prom)
2005: 8th (A. Samson)
2004: 10th in Championship Section (A. Hutchison) (rel)
2003: 5th (M. Marzella)
2002: Winners of First Section (M. Marzella) (prom)
2001: 9th in Championship Section (M. Marzella) (rel)
2000: 9th (M. Marzella)
1999: 4th
1998: 6th
1997: Winners of First Section (prom)
1996: 4th
---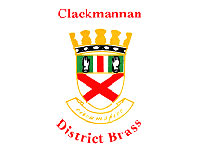 Clackmannan District Brass
Conductor: Paul Kiernan
Last 15 Years:
2010: 9th in Championship Section (P. Kiernan) (rel)
2009: 7th (P. Kiernan)
2008: 2nd in First Section (P. Kiernan) (prom)
2007: 3rd (R. Tennant)
2006: 5th (J. Scott)
2005: 4th (J. Scott)
2004: 6th (J. Davies)
2003: 10th in Championship (J. Smith) (rel)
2002: 2nd in First Section (N. Law) (prom)
2001: 3rd (N. Law)
2000: 10th in Championship (J. Davies) (rel)
1999: 2nd in First Section (prom)
1998: 4th
1997: 9th in Championship (rel)
1996: 8th
---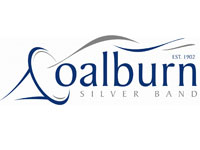 Coalburn Silver
Conductor: Gareth Bowman
Last 15 Years:
2010: 2nd in Second Section (G. Bowman) (prom)
2009: Winners of Third Section (G. Bowman) (prom)
2008: 6th (G. Bowman)
2007: 3rd (G. Bowman)
2006: 3rd (G. Bowman)
2005: 2nd in Fourth Section (G. Bowman) (prom)
2004: 4th (G. Bowman)
2003: 6th (D. Grey)
2002: 8th (D. Grey)
2001: DNC
2000: 8th (E. Kerr)
1999: DNC
1998: DNC
1997: DNC
1996: DNC
---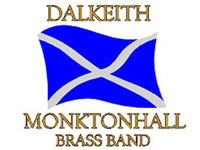 Dalkeith & Monktonhall Colliery
Conductor: James Chamberlain
Last 15 Years:
2010: Winners of Second Section (J. Chamberlain) (prom)
2009: 7th (J. Chamberlain)
2008: Winners of Third Section (J. Chamberlain) (prom)
2007: 9th in Second Section (J. Chamberlain) (rel)
2006: 7th (J. Chamberlain)
2005: 10th (I. Davey)
2004: 4th (I. Davey)
2003: 8th (I. Fleming)
2002: 9th in First Section (I. Fleming) (rel)
2001: 8th (I. Fleming)
2000: 6th (G. Jenkins)
1999: 8th
1998: 10th in Championship (rel)
1997: 6th
1996: Winners of First Section (prom)
---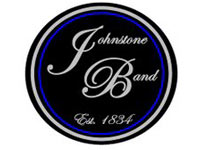 Johnstone Silver
Conductor: Ray Tennant
Last 15 Years:
2010: 3rd (R. Tennant)
2009: 7th (R. Tennant)
2008: 2nd in Second Section (R. Tennant (prom)
2007: 9th in First Section (C. Keenan) (rel)
2006: 10th in Championship Section (R. Tennant) (rel)
2005: Winners of First Section (G. Lindsay) (prom)
2004: 8th (R. Tennant)
2003: 5th (R. Tennant)
2002: 9th in Championship (R. Tennant) (rel)
2001: Winners of First Section (R. Tennant) (prom)
2000: Winners of Second Section (R. Tennant) (prom)
1999: 10th in First Section (rel)
1998: 6th
1997: 6th
---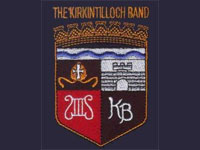 Kirkintilloch Kelvin Brass
Conductor: Charles Keenan
Last 15 Years:
2010: 10th in Championship Section (C. Keenan) (rel)
2009: Winners of First Section (C. Keenan) (prom)
2008: 5th (C. Keenan)
2007: 8th in Championship Section (A. Orr) (rel)
2006: 9th (A. Orr)
2005: 2nd in First Section (prom) (A. Orr)
2004: 3rd (A. Orr)
2003: 6th (C. Bradley)
2002: 2nd in Second Section (prom) (A. Ramsey)
2001: 5th (R. Tennant)
2000: 2nd in Third Section (prom) (R. Tennant)
1999: 2nd in Fourth Section (prom)
1998: 3rd
1997: 9th
1996: 10th
---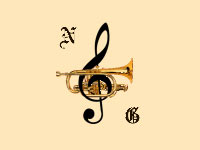 Newmilns & Galston
Conductor: Alex McCutcheon
Last 15 Years:
2010: 5th (A. McCutcheon)
2009: 3rd (A. McCutcheon)
2008: 10th in Championship Section (A. McCutcheon) (rel)
2007: Winners of First Section (J. Smith) (prom)
2006: 4th (C. Anderson)
2005: 9th in Championship Section (C. Anderson) (rel)
2004: 2nd in First Section (C. Anderson) (prom)
2003: Winners in Second Section (C. Anderson) (prom)
2002: 9th (C. Anderson)
2001: 10th in First Section (N. Eggo) (rel)
2000: 7th (J. Smith)
1999: 10th in Championship (rel)
1998: 7th
1997: 2nd in First Section (prom)
1996: 6th
---
Past Qualifiers:
2010: Lochgelly, Bo'ness & Carriden
2009: Kirkintilloch Kelvin, Newtongrange Silver
2008: Bo'ness & Carriden, Clackmannan District Brass
2007: Newmilns & Galston, Dunaskin Doon
2006: Dalmellington, Broxburn and Livingston
2005: Johnstone Silver, Kirkintilloch Kelvin
2004: Newtongrange Silver, Newmilns and Galston
2003: Bathgate, Bon Accord
2002: Broxburn Public, Clackmannan District Brass.
2001: Johnstone Silver, Bo'ness and Carriden
2000: Bon Accord, Kingdom Brass
1999: Unison Kinneil, Clackmannan and District
1998: Longannet Colliery, Dunaskin Doon
1997: Broxburn Public, Newmilns and Galston
1996: Dalkeith and Monktonhall, Unison Kinneil
1995: Bon Accord, Clackmannan and District
---
Scottish Bands at the Finals:
2010: 4th, 10th
2009: 5th, 12th
2008: 13th, 14th
2007: 16th, 17th
2006: 4th, 16th
2005: 7th, 8th
2004: 4th, 11th
2003: 10th, 17th
2002: 12th, 17th
2001: 6th, 9th
2000: 8th, 9th
1999: 2nd, 5th
1998: 2nd, 4th