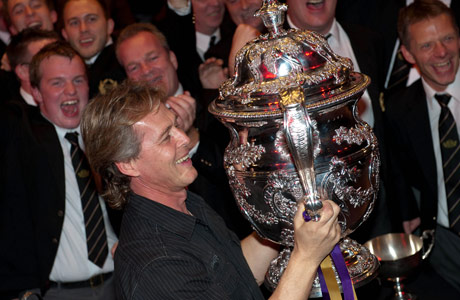 The biggest prize of all for 485 qualifiers this year...

It is Scotland that has the honour of kicking off the 2011 National Brass Band Championships of Great Britain, when the first band in the Second Section takes to the stage on the stroke of 10.00am on Saturday morning.
Somehow it seems quite appropriate that they will be performing Eric Ball's 'Resurgam'.
485

There are just 485 registered bands taking part in the Areas – down 17 from last year, and just 1 better than the all time low of the past 30 years of 484 set in 2009.
Will the number of competing bands ever 'rise again' we wonder to the levels of just over a decade ago in 1999, when 585 bands took part?
People were despairing then of falling numbers – now they will holding their heads in their hands.
So where is a Lazarus when you need him? And where have all the bands gone?
Writing on the wall

The writing has been on wall for a little while now – with a chromic lack of available playing talent (just look at the number of top section bands that can only compete by borrowing players for contests) perhaps the most pressing issue of all.
Add to that too many bands in the wrong sections, tight finances, poor prize money levels at the Area contest (surely the time has come for the individual Area committees to be allowed to secure additional sponsorship) and a misplaced series of test piece choices, and you can see why the numbers are falling.
Numbers down

Even two of the most populous regions have suffered withdrawals – the North West is down 5 and the Midlands by 4, whilst the two smallest Areas of the North of England and Wales have lost 4 apiece. Even Yorkshire has lost 2 bands this year.
There is some good news however, in that Scotland remains numerically neutral, whilst the West and London can boast an increase of 1 band each.
Overall though it makes for worrying reading.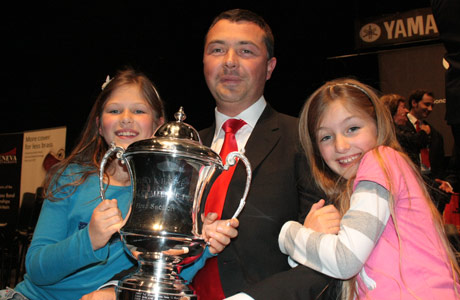 A new venue awaits the First Section Champions in 2011

Relocation

Kapitol Promotions has already taken the sensible option of relocating the Lower Section National Finals to a less prohibitively expensive venue – and whilst some bands will baulk at the thought of making a long trip to Cheltenham, the venue provides better facilities and more local amenities. You can even place a bet on the 2.30 too.
The Area committees though are looking over their shoulders and are in need of practical as well as financial help. Some of the venues that the contests take place in are going to get more expensive in years to come, and the average age of the brilliant band of helpers and officers is getting older.
So if you are wishing to support an event that has reached pension age itself, then why not offer a bit of free help – it would be greatly appreciated we are sure, even if it is just to shift a bit of percussion here and there.
With Scotland sounding the starting pistol on the races to Cheltenham and the Royal Albert Hall, there are sure to be the usual thrills and spills, rumours and controversies as first the North West, then Yorkshire, West of England, Midlands, Wales, North of England and London & Southern Counties host their events over the next few weeks.
Digging deep

Numbers may be down but the importance of getting to the Finals can be seen by the number of Championship Section bands in particular who have dug deep into their pockets to secure the services of some of the leading MDs in the land.
Black Dyke's Dr Nicholas Childs will be seen in action in Perth, Bradford, Torquay and Darlington as he seeks to add to his personal tally of 21 Regional titles.
Garry Cutt, Ian Porthouse and Russell Gray amongst others will be racking up the mileage, whilst both Foden's and Bon Accord have opted to pay airfares from Norway for the services of Allan Withington and Selmer Simonsen respectively.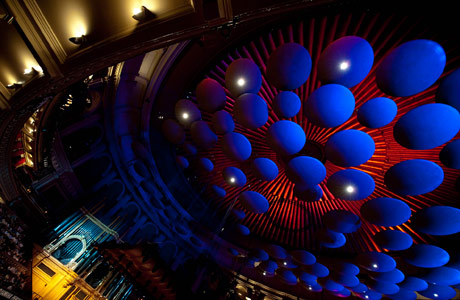 Who is going to book their place at the Albert Hall?

Battles to savour

There are sure to be plenty to great battles to savour – and not just in the Championship Section either, where 'Paganini Variations' is sure to be a crowd pleaser after the rigours of some of the other lower section choices.
Brighouse & Rastrick, Cory, Fairey and Rothwell can relax safe in the knowledge they are pre-booked into hotel accommodation in Kensington, but the rest will be sweating - starting with the battle of the clans in Scotland where the usual 'three into two' scenario is going to be played out again.
X Factor

Meanwhile in Blackpool on Sunday, Foden's seek to keep hold of their North West title for a sixth year with English National champions Fairey (Geneva) amongst others breathing down their necks.
A week later and it promises to be late Sunday night X Factor entertainment in Bradford where Black Dyke, Grimethorpe, Hepworth, Carlton Main et all will be hoping the contesting gods shine on them as they battle for the two Yorkshire places up for grabs.
Scrap

Then there is sure to be an almighty scrap in Torquay where Butlins champion Flowers lock horns with Yeovil winners Woodfalls, Camborne, Mount Charles and the rest, as they seek to become the first band in over 15 years to retain its West of England title.
The Midlands as always will surely throw up a surprise or two as Virtuosi GUS tries to fend off the challenge of other well matched bands, whilst there is a mouth watering pre Montreux battle in prospect in Wales, where defending champion and British Open winner Tredegar looks to retain its title against the reigning Euro champs Cory.
Reg Vardy will look to extend its domestic bragging rights in Darlington, whilst Redbridge will look to do the same in Stevenage.
Knackered

And by the end of it all we will all be breathless, bemused, embittered, brilliantly overjoyed and perhaps absolutely knackered.
Numbers may be down – but in terms of excitement things have perhaps never looked better.
Iwan Fox