4BR Talking Point - Wire in the Blood - the sequel
30-Dec-2010
ABBA Secretary C. Brian Buckley gives his response to Paul Andrews recent Wire in the Blood article on 4BR.
---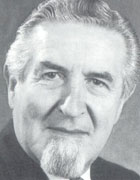 I read the article 'Wire in the Blood - Paul Andrews speaks his mind' with a great deal of interest, since on a personal level and as Secretary of ABBA, I was keen to understand the reasons that persuaded Paul and his much admired Bactiguard Wire Band to withdraw from contesting to pursue other musical projects.
However, a detailed scrutiny of many of the reasons as described by Paul, appears to be fallacious and lacking accuracy.
Established?

For example, the claim that the band became an established and respected Championship Section band in 2005, is at variance with the records of major contests entered by the band in 2005 and 2006.

In 2005, the band won Section 2 of the North West Regionals and was runners-up in the National Finals held at Harrogate.
In 2006, the band won Section 1 of the North West Regionals and was again declared runners-up at the National Finals held at Harrogate.

So it is obvious that the band only attained Championship Section status (National Grading) in 2007, some two years later than the date published by Paul.
Nonetheless, it is obvious that the band's progression through the Sections at both Regional and National levels displayed a rapidly upwardly mobile profile as justifiably claimed by Paul in his article.
Prize winning performances in the Senior Trophy 2007 (4th place) and Senior Cup 2008 (2nd place), consolidated their progressive achievements.

Paul is also proud of the two consecutive 7th placings in the Grand Shield contests in 2009/10, but is extremely prickly and sensitive at the band's record in the North West Regional Championship contests in 2007/08/09 and 2010.
Consistent average

Records of these results reveal respective placings of 10th; 8th; 4th and 10th - giving an average placing of 8th, which is remarkably consistent with the average of 7th achieved in recent years in the annual Grand Shield contest, where the band did not have to compete against what may be aptly described as the current 'elitist' bands residing in the North West Region.
These bands namely - Foden's, Fairey (Geneva) and Leyland have dominated this Region thought the entire 'virtual' decade that Bactiguard Wire Band has been in existence.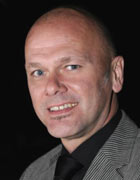 In particular, during the four years that Paul (right) and his band have competed in the Championship Section, these three bands have won ten of the twelve podium places available at these events, with Foden's occupying the winning position on five consecutive occasions.
Realistic level

So the realistic performance level benchmark for Paul to aspire to is consistently set by these 'elitist' bands and it is quite clearly at a much higher level than that previously experienced by Paul and his band!
It is now time to reveal that at all the contests highlighted previously, all the adjudicators are members of ABBA!!!! Yes!

The self same adjudicating organization and its members who was so purposely denigrated by Paul in terms of their level of ability, experience and age.
In fact the records show that at all Regional, National, Grand Shield, Senior Cup and Senior Trophy contests entered by the band during its short lifespan, all podium places were awarded by ABBA members during the 'meteoric rise' phase (Paul's words not mine) and during the more static phase of the band's history since 2007.
Amazingly, in his article Paul obviously blames outdated knowledge and experience of ABBA members for this apparent latent phase in his band's achievements - what a blinkered conclusion.
Misguided

Disappointingly, in his determination to justify his and his Band's decision to withdraw from contesting activities Paul has resorted to misguided statements such as:-
1. Those who don't mind doing it for a 'pension top up'.
Paul fails to explain the difference between a pension top up and an income or fee top up.
2. Adjudicators that are chosen because of their availability.
Paul should realize that if people are not available they cannot be chosen.
3. Experience of course counts, but it surely must be up to date experience.
I am sure that what Paul really meant was - it is not solely about experience gained but how it is used in practice.
In my professional life the question that is constantly asked at interview is - how many years experience do you have, viz., is it ten years, or simply one year repeated nine times?
4. In the section headed - 'New Ears' - and that does not include the necessary pre contest preparation work that they would undertake.
Paul is seemingly blissfully unaware that adjudicators (the enthusiastic amateurs as described by him) also indulge in pre-contest preparation work it is an essential and lengthy requirement of the entire adjudication process.
5. The contesting system that is now 150 years old is no longer fit for purpose.
This statement has obviously appeared since Paul and his band have attained Championship Section status.
It is a fact that bands who are promoted to this status will need to perform at a much higher level of proficiency than they had previously attained.

Even if this is achieved there is no guarantee that there will be automatic success in contests.
Well worn phrase

Certainly, competing in the North West Region against the afore mentioned 'elitist' bands can provide opposition that is difficult to overcome in a number of respects. The well worn phrase - between a rock and a hard place comes readily to mind.
6. Too many prescriptive results inspired by enthusiastic amateur judges employed by contest organizers who view the price of competency rather than its value.
Does this statement really mean that Paul and his band should not have been awarded some or all of the prizes that they amassed during their 'meteoric' rise to the Championship Section in contests adjudicated by ABBA members.
The ten out of twelve podium places taken by the three 'elitist' bands at the North West Regional Contests from 2007 - 2010 were awarded by ABBA adjudicators in a closed environment.
There is little doubt that the performance levels of these bands have been regarded by four separate adjudicators as being superior to the average 8th place achieved by Bactiguard Wire Band. It is not the result that has been prescriptive - that may be an effect, but the cause is the consistently high levels of performance delivered by these bands.
7. My players have put too much time and effort in to continue suffering at the stroke of an amateur pen and aged ears.
Paul should be fully aware that hard work and dedication does not automatically guarantee success. Many other tangible factors are involved.

Your experience of life generally should have made you fully aware of this truism. If not then your proudly self stated linkages with 'top' bands during the past twenty years should have highlighted that however hard you work, that of itself is not adequate.
Not enjoyed

I have not enjoyed responding to Paul's article in this vein.

On a personal level I have admired the progress made by Paul during his tenure as MD of Bactiguard Wire Band and the obvious musicianship he has brought to their performances.
Nonetheless, it is hardly a credible argument to claim that since 2007, the 'aged ears of ABBA members' (Paul's inference) have been responsible for their rather static phase of achievement, but not decline, at major band contests.
Such an argument also denigrates the considerably high performance levels maintained by the prizewinners at these events.
This is especially so when one considers the outstanding record of five successive wins by Foden's that includes the four-year period that Bactiguard Wire Band has competed at this level!
Respect

ABBA fully respects the decision made by Paul and his band to withdraw from contests, but deplores the inherent flaws in the details of the argument with reference to current ABBA membership that have been advanced by Paul as significant reasons for their decision.
C. Brian Buckley
Secretary, ABBA