2010 4BR Awards - Conductor of the Year
23-Dec-2010
Which conductor made the biggest impression on the collective consciousness in 2010? There were hundreds of them plying their trade for certain.


---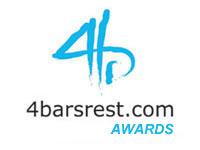 There were plenty of conducting performances to savour during 2010 – even though not all of them resulted in steering their bands to victory.
Winning a brass band contest is not just about the aesthetics of the conducting trade - some of the most musically satisfying interpretations came from no great displays of ethereal beauty. Winning ugly is just as effective.
Our nominations certainly didn't have to resort to that method too often during the year, whilst there were plenty more who impressed with their baton work too.
Our nominations for consideration are: Michael Bach, Nigel Beasley, Russell Gray, David King and Ian Porthouse – all who seemed to have that little hidden 'extra' this year.
---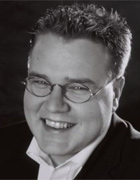 Michael Bach
Made our 'Newcomer' category last year, and more than deserves his place in our Conductor of the Year nomination this time around.

Some talent this guy – as was shown in leading Burgermusik Luzern to the Swiss Open title and narrowly missing out on the Swiss National in Montreux just a few weeks back.

Has the complete package - from the superbly crafted baton work to the essential 'extra' quality of being able to inspire the players around him.
---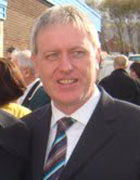 Nigel Beasley
What a year for the former Fairey baritone player, who has served a long conducting apprenticeship that is now bearing remarkable fruit.
Led Hazel Grove with such authority, calmness and confidence this year that they were nigh on unbeatable on the contest stage – from Buxton to Harrogate, Blackpool to Prestatyn.

Each time we saw himn in action he impressed - drawing out real musicality form his band with an emphasis always on good basic brass band playing.
---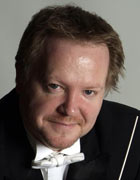 Russell Gray
The Scotsman is back where he belongs – right at the top of the conducting tree – and not just in the UK too – as his record in 2010 testifies.
He was on inspirational form at the helm of his bands all year – all around the banding world.

His lyrical qualities are well known of course, but it was the way in which he made sure his bands didn't foget to do the hard graft technical spade work that made the difference.
---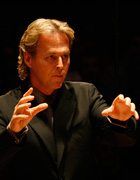 David King
2010 was the year in which the Australian finally banished the one missing entry on his conducting CV from the history books, with that amazing victory at the Royal Albert Hall.

The script could almost have been written by him.
His alchemist's ability to turn base metal promise and potential in contesting gold was seen to brilliant effect at Bradford and London, but it was his ability to inspire like no other conductor that so marked him out again.
---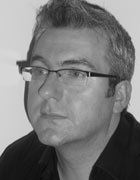 Ian Porthouse
A truly remarkable year for the Cumbrian with the Welsh connection.
Not only did he direct Tredegar to their historic contest successes, but also enhanced his growing reputation as a freelance conductor, adjudicator and teacher both at home and abroad.

The ability to inspire his band to play at a level that perhaps many thought beyond them at the beginning of the year was something else - but to make sure they did it time and time again was the sign that earmarked him out as a true high class conducting talent.